Nigeria's major export, crude oil posts yearly high
Brent crude futures closed at $62.43 after rising to an intra-daily session high of $62.83, the highest price level since Jan. 22, 2020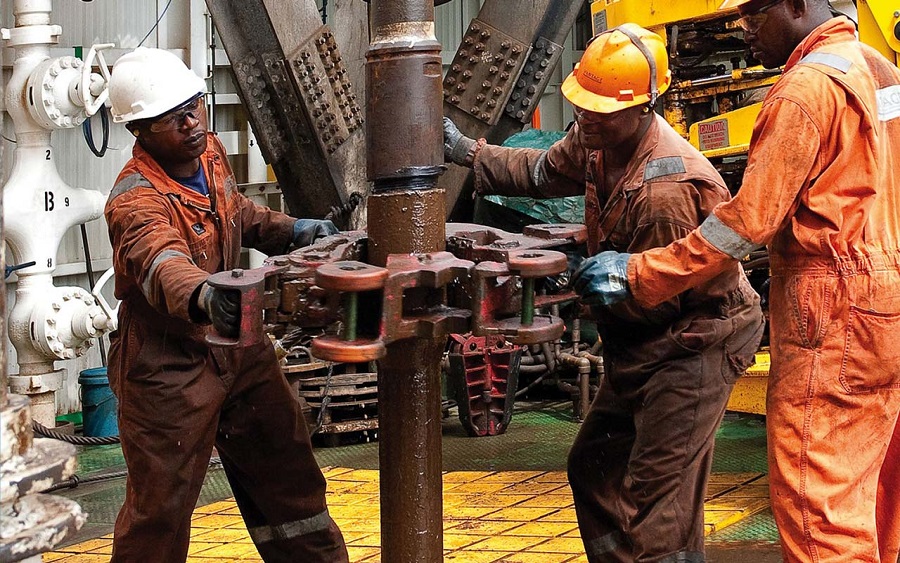 Oil prices recorded impressive gains at the last trading session of the week.
Oil prices settled at their highest levels in more than a year on hopes a U.S. stimulus deal will boost the energy demand coupled with strong compliance in output cuts by OPEC+.
Brent crude futures closed at $62.43 after rising to an intra-daily session high of $62.83, the highest price level since Jan. 22, 2020.
READ: Nigeria's Qua Iboe crude exports resume as ExxonMobil lifts force majeure
West Texas Intermediate printed a weekly gain of about 4.7% while Brent crude rallied by 5.3% on the week.
Oil traders are virtually going long on macros that show U.S. President Joe Biden is pushing hard for approval of the $1.9 trillion COVID-19 relief plan to bolster economic growth and help millions of its unemployed citizens.
Oil prices are also printing  yearly high attributed partly to production curbs from the Saudis' and leading oil producers, as they try as much possible in supporting prices weakened by the ravaging COVID-19 virus that keeps disrupting the global economy
READ: Oil prices stay firm after reaching highest point in more than 11 months
What you must know: Brent crude is the leading global benchmark for Atlantic basin crude oils. The international benchmark is used to set the price of crude oil for about two-thirds of the world's traded crude oil, including Nigeria's crude (Bonny Light, Brass River, Qua Iboe, etc.).
About 90% of Nigeria's export earnings coming from crude oil and about 60% of the Federal government revenue is gotten from oil.
The importance of crude oil can't be ignored; it is used mainly in fueling aircraft, vehicles, and trucks that facilitate economic lifestyles and activities in the modern world.
Derivatives from refined crude are used in the production of polymers, as well as the production of waxes, tars asphalts, and lubricants.
READ: IMF explains why economic diversification is important to Nigeria
However, Stephen Innes, Chief Global Market Strategist at Axi in a note to Nairametrics said that it could weigh on oil prices after pulling back some of its gains at Wednesday and Thursday's trading session;
"After two downward corrections from Brent's mid $61's on two consecutive days, it suggests the markets got positioned a bit peaky especially after the IEA delivered a reality check and revised down its global oil demand forecast for 2021 and warned the market recovery is fragile.
"There might be a growing sense that commentary and analysis got slightly too far over its skis as the price corrects upwards even though the data does not suggest a significant change in the near-term outlook. As such the IEA release provided the market with a vital sensibility check."
What to expect: Oil traders for the midterm will focus their attention on the March 4 OPEC+ meeting as a risk to the current view at a time energy experts expect Saudi Arabia's unilateral Feb/Mar cuts to be rolled back.
Gold breaks below $1,800 per ounce, amid rising U.S Treasury yields
At the time of writing this report, the blinky metal at the futures market was trading at $1,796.40 per ounce.
Gold drifted below the $1,800 price level at the fourth trading session of the week due to higher U.S. Treasury yields. Also, U.S. Federal Reserve Chairman, Jerome Powell, maintained that the current ultra-easy monetary policy paused buying pressure on the yellow metal's appeal.
At the time of writing this report, the blinky metal at the futures market was trading at $1,796.40 per ounce.
What you need to know: Usually, higher inflation boosts the price of the precious metal in principle, but also helps U.S Treasury yields (gold's arch-enemy), which in turn helps the opportunity cost of holding the safe haven shinny asset.
READ: Gold suffers its worst January performance since 2011 amid rising U.S dollar
The U.S Fed Chief recommitted to getting the world's largest economy back to full employment during his testimony before the House Financial Services Committee.
He tried calming fears about inflation in the $20 trillion powered economy, emphasizing that he would only start worrying about it if prices began to rise in an aggressive and troubling way.
Benchmark U.S. Treasury yields are currently at the highest levels in a year.
Stephen Innes, Chief Global Market Strategist at Axi, gave further insights on the political macro condition that could determine the precious metal's future, at least for the midterm, knowing fully well that gold is priced in the U.S dollar.
READ: Nigeria's first and largest industrial-scale gold mine set to be completed in first half of 2021
"Gold broke below USD1,800/oz. Such a break below that level this month has done some psychological damage to the market, I believe.
"On the political side, President Biden's incentives look fully aligned with getting the US economy and populations as healthy as possible ahead of the 2022 mid-term elections.
"If both fiscal and monetary policy makes maximum efforts into a post-pandemic recovery, then at the very least we will get temporary inflation along with plenty of debate whether it might become more permanent.
READ: Gold fast losing the battle to Bitcoin
Bottom Line
Gold traders are not keen on going bullish, at least for the near term, on the bias that rising U.S Treasury yields see investors showing less interest in the yellow metal.
Oil prices drop as gasoline demand from U.S refineries remain poor
Oil prices suffered significant losses at the mid-week trading session in London.
Oil prices suffered significant losses at the mid-week trading session in London. Oil traders are virtually going short on macros revealing an unexpected build in U.S. crude inventories.
The surge in U.S oil inventories was attributable to the unprecedented cold snap that hit a key energy hub in the world's largest economy during the previous week thereby pausing gasoline demand from refineries that were forced to close down.
At the time of writing this report, Brent crude was down 0.60% hovering around the $64 per barrel.
READ: Oil prices fall under pressure over rising number of COVID-19 cases in China
However, both major oil benchmarks remained above the $60 price levels.
The most recent data from the American Petroleum Institute revealed a surge of 1.026 million barrels for the week ending Febuary.19. Oil experts had earlier anticipated a 5.372-million-barrel drop.
Stephen Innes, Chief Global Market Strategist at Axi in a note to Nairametrics spoke on prevailing market conditions weighing on the black hydrocarbon
READ: Gold traders go wary over rising U.S. Treasury yields
"With excessively stretched positioning and highly susceptible to any negative news, WTI dropped towards the $61 level after the API stockpiles jumped +1.026 million barrels versus the previous draw of 5.8 million barrels during the period ended on February 19.
"Although the commodity prices dropped following the bearish stockpile data, bulls probably won't be charging back to the pen en masses as the smoldering embers around the Middle East powder keg threaten to ignite once again as the US-Iran conflict continues to simmer but at a higher heat level today."
READ: World's largest oil producer loses four million barrels per day
What to expect: Still, Oil pundits expect more visibility on oil traders move at the end of next week with the next round of monthly OPEC+ meetings. Outside of a rise in geopolitical risk, upside momentum could be limited in the coming days as oil traders wrestle with OPEC+ next move.
Nairametrics | Company Earnings