Biden reverses US immigration ban on Nigeria, others
US President, Joe Biden has signed an executive order to repeal the immigrant visa ban on Nigeria and others.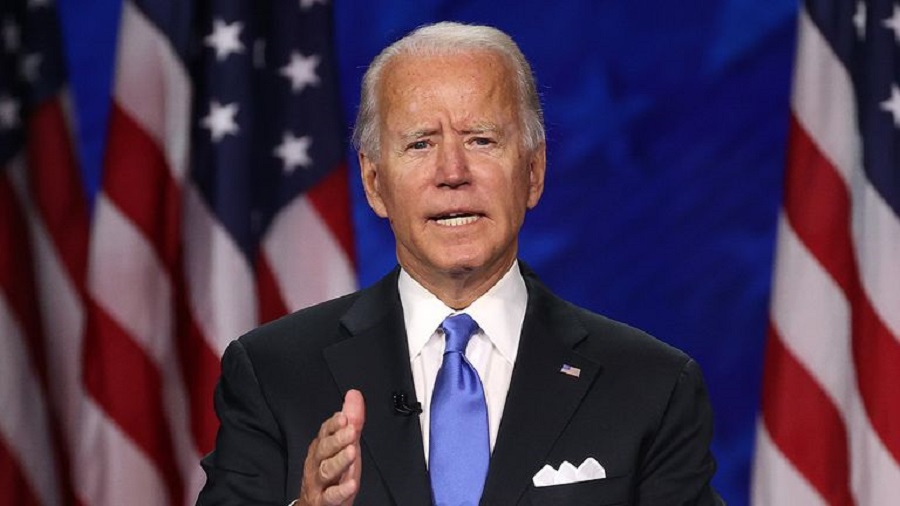 Newly-elected President, Joe Biden has signed his first executive orders as US President including reversing a Donald Trump-administration travel ban on 13 countries which were mainly Muslim and African nations.
Biden's executive orders, amongst other acts, also returns the US back to the Paris Climate agreement and stopping the construction of the border wall with Mexico.
This was disclosed in a report by Reuters after Biden signed 15 executive actions immediately after his inauguration.
"In the coming days and weeks, we will be announcing additional executive actions that confront these challenges and deliver on the president-elect's promises to the American people," Jen Psaki, Biden's press secretary said.
Other actions by Biden include reversing the Presidential permit for the controversial Keystone XL oil pipeline.
What you should know
Donald's Trump administration introduced a ban on citizens from countries which was upheld at the US Supreme Court, barring citizens of seven countries — Iran, Libya, Somalia, Syria, Yemen, Venezuela, and North Korea — from obtaining any kind of visas, and largely preventing them from entering the US.
Nairametrics reported that the US subsequently added six more countries to its travel ban list. They were Nigeria, Eritrea, Sudan, Tanzania, Kyrgyzstan and Myanmar. The extra ban meant citizens were allowed to visit but were banned from settling permanently in the United States.
US government gave conditions to get it to review Nigeria's status on the ban list, including getting Nigeria to improve on its data intelligence such that it would be easy to investigate any immigrant wishing to visit the United States and meet information-sharing systems.
In August 2020, President Muhammadu Buhari disclosed that it will take enormous resources to reverse the ban on immigrant visas for Nigerians by the United States Government. He also noted that the country was making some progress in that regard.
Biden's reversal of Trump's policies is part of an aggressive push to roll back some of his predecessor's strict and controversial immigration policies which have been condemned by world leaders and civil groups in the past.
FG to open Kano, new MM International Airports for use in March
The new MAKIA terminal, new Murtala Muhammed international Airport (MMIA) will be ready before the end of March 2021.
The Federal Government is to open the new Mallam Aminu Kano International Airport (MAKIA) terminal, and new Murtala Muhammed International Airport (MMIA) for business before the end of March 2021, while the Akanu Ibiam International Airport (AIIA), Enugu terminal will come on stream in due course.
This was disclosed by the Minister of Aviation, Hadi Sirika, recently at the Nigeria's National Action Committee on the implementation of the African Continental Free Trade Area (AfCFTA), where part of his mission was to advocate support for the industry.
He said, "We also advocate for special support for aviation industry specifically, to fast track systems upgrade in Lagos, Abuja, Kano, Port Harcourt and Enugu in a view to matching international best standards.
"In our own modest way in Nigeria, we have developed these five airports. We have completed Abuja, Port Harcourt and put to use. Kano is completed and will be put to use in March, Lagos will be put to use in the same March and Enugu in due course."
MMA2 imports new x-ray machines from US
MMA2, Lagos took delivery of new x-ray machines ordered by Bi-Courtney Aviation Services Limited (BASL) to upgrade its facilities.
The Murtala Muhammed Airport, Terminal 2, Lagos has taken delivery of new x-ray machines ordered by Bi-Courtney Aviation Services Limited (BASL) to upgrade its facilities on Friday.
This was disclosed by the Group Corporate Affairs Manager of BASL, operator of MMA2, Mikail Mumuni, in a statement on Friday.
He said, "The equipment imported from the US arrived the Murtala Muhammed International Airport, Lagos Wednesday night from where they were later moved to MMA2.
"Installation of the x-ray machines and air conditioners will commence on Friday evening and that this would be completed within one week."
The BASL spokesperson quoted the acting Head of Business of the company, Mr. Ralph Uchegbu as saying that "the installation of the new X-ray machines and air conditionals will further reinforce the status of MMA2 as the nation's pre-eminent airport terminal in terms of customers security and comfort."
What you should know
BASL recently announced that it had invested over $500,000 massive upgrading of its X-ray machines and air conditioning systems for passengers safety, security and comfort.
Nairametrics | Company Earnings
Access our Live Feed portal for the latest company earnings as they drop.