COVID-19: NCDC issues travel advisory for the yuletide season
The NCDC has issued a public health advisory to the general public as they prepare for the festive season.
The Nigeria Centre for Disease Control (NCDC) has issued a public health advisory to all members of the public to exercise caution as they celebrate the upcoming festivities – Christmas and New year.
The Commission said that it is fully aware that the yuletide season affords a number of people an opportunity to celebrate with their families and friends and as well for people to travel to visit their loved ones or attend events, but cautioned that everyone has to make necessary adjustments in social interactions in line with the reality of the pandemic to limit the spread of Covid-19.
According to the commission, "Since the first confirmed case of COVID-19 in Nigeria, just over 67,000 Covid-19 cases have been reported with just over 1,000 deaths. Most of the confirmed cases and deaths have been in urban/semi-urban cities and towns and the risk of spread remains.
"The Covid-19 virus does not spread on its own, it spreads when people move around. This means that by traveling across countries and cities, there is a higher risk of transmission, especially to rural areas where the existing health infrastructure is already weak."
(READ MORE: Covid-19: Africa prepared for possible second wave – Africa CDC)
Key highlights of the advisory
Limit all non-essential domestic and international travels.
As an alternative to traveling, you could still remain socially connected with friends and loved ones using mobile or video conferencing technology.
Hold virtual services and prayer sessions to limit the mass congregation.
Observe appropriate social distancing protocols and personal hygiene in all public places and events, washing of hands frequently with soap and water or using a hand sanitizer when hands are not visibly dirty and running water is not readily available.
Why this matters
The number of confirmed COVID-19 cases has continued to rise across several countries globally. Nigeria is not an exception, with the recent spike recorded in the number of confirmed cases in some major cities.
In the first wave of infections, the economy was paralyzed with lockdowns that lasted for months, and the country cannot afford a second wave which could be more catastrophic.
Lack of vaccine access will reduce Africa's economic growth compared to rest of world – IMF
IMF forecasts that Nigeria is expected to grow by 2.5% in 2021 and 2.3% in 2022.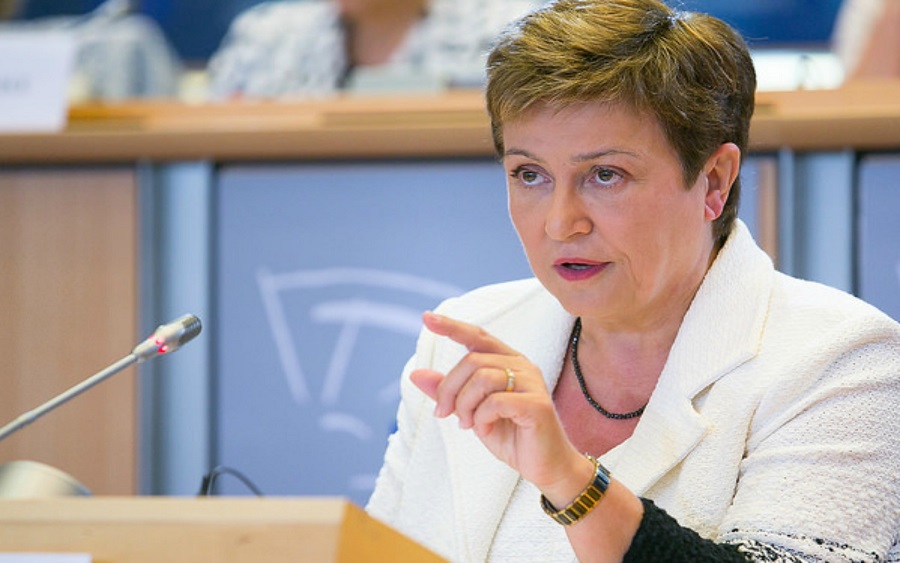 The International Monetary Fund (IMF) has stated that a continued lack of access to vaccines will see Africa's projected growth at 3.4% compared to the rest of the world at 6%.
The IMF disclosed this in its Regional Economic Outlook for Sub-Saharan Africa, April 2021, which was published on Thursday.
What the IMF said
Despite turning out better than expected, growth in 2020 is estimated to have been the worst on record at –1.9 %, leading to a sharp spike in poverty.
In 2021, the region's economy is expected to resume expansion at 3.4%, weaker than the 6% for the rest of the world, amid a continued lack of access to vaccines and limited policy space to support the crisis response and recovery.
Macroeconomic policies will in many countries entail some difficult choices. Saving lives remains the first priority, which will require access to affordable vaccines, ensuring that the logistical and administrative prerequisites of vaccination rollouts are in place, targeted containment efforts, and added spending to strengthen local health systems.
The IMF urged that African leaders needed to create more fiscal space and implement transformative reforms to unlock economic growth. These include mobilizing domestic revenue, strengthening social protection, promoting digitalization, and improving transparency and governance.
The body added that the need for reforms is to reduce debt and find a sustainable footing which would be a catalyst for longer-term growth and provide opportunities for the region's new job seekers.
On growth projections
IMF forecasts that Nigeria is expected to grow by 2.5% in 2021 and 2.3% in 2022.
South Africa is expected to grow by 3.1% in 2021 and 2.0% in 2022.
Kenya is expected to have higher growth at 7.6% in 2021 and 5.7% in 2022.
Meanwhile, Ghana is forecasted to grow by 4.6% in 2021 and 6.1% in 2022.
In case you missed it
Nairametrics reported earlier this month that the International Monetary Fund had lifted its global growth outlook to 6% in 2021 (0.5% point upgrade) and 4.4% in 2022 (0.2 percentage point upgrade), after an estimated historic contraction of -3.3% in 2020, due to the effects of the COVID-19 pandemic.
Covid-19: SEC to launch N100 billion Strategic Health Impact Fund
Mr Lamido Yuguda, DG of SEC, stated that the purpose of the fund is to help Nigeria's economic recovery from the pandemic.
The Securities and Exchange Commission (SEC) has announced that it will launch a N100 billion Strategic Health Impact Fund for Transformation (SHIFT) to help Nigeria's economic recovery from the pandemic.
This was disclosed by Mr Lamido Yuguda, Director-General of SEC, at the 2021 post-Capital Market Committee conference in Abuja on Thursday.
The SEC boss revealed that the fund's focus would be on healthcare assets in Nigeria, and reiterated the SEC's commitment to improving Nigeria's capital markets.
What the SEC DG said
"The pandemic and its attendant lockdown had negative effect on the Nigerian economy in the year 2020 leading to a recession within the year. Despite this challenge, the NSE All-Share Index was adjudged by Bloomberg as the best performing index in 2020.
In spite of the turbulence experienced with the outbreak of the pandemic, the Nigerian capital market stood resilient. To this end, our next phase of support in the fight against COVID-19 will be the establishment of the Strategic Health Impact Fund for Transformation.
May I use this medium to reiterate our commitment to advance the development and integrity of the Nigerian capital market." 
In case you missed it
Nairametrics reported last week that the SEC said that Fintech trading platforms including Chaka, Trove, Bamboo which allowed Nigerians to invest and trade in stocks listed on the Nigerian and foreign stock exchanges, had been declared illegal, citing provisions of Sections 67-70 of the Investments and Securities Act (ISA), 2007 and Rules 414 & 415 of the SEC Rules and Regulations, which state that only foreign securities listed on any Exchange registered in Nigeria may be issued, sold or offered for sale or subscription to the Nigerian public.
Nairametrics | Company Earnings
Access our Live Feed portal for the latest company earnings as they drop.