FAAC allocated N2.05trn to the 3 tiers of govt in Q3 2020 – NEITI
FAAC disbursed the sum of N2.05trn to the three tiers of government in the third quarter of 2020.
The Federal Account Allocation Committee (FAAC) has allocated a total sum of N2.054 trillion to the three tiers of government and other statutory recipients in the third quarter of 2020.
This is according to the latest edition of a quarterly review of the Nigeria Extractive Industries Transparency Initiative (NEITI)
Despite the accompanying harsh effects of the pandemic, the recent review revealed that this disbursement is the highest for year 2020, as it is the first time in this year that total disbursement will exceed N2 trillion for a quarter.
What you should know
A breakdown of the review showed that:
The allocations to Federal Government declined to N812.22 billion in Q3 2020, down by -11.7% Y-o-Y.
The allocations to State Governments also declined to N676.5 billion, down by -6.6% Y-o-Y.
Allocations to Local Government Areas declined to N429.16 billion, down by -9.6% Y-o-Y.
Total disbursements increased to N2.054 trillion in 2020 Q3, indicating an increase of +6.2% from the last quarters (i.e. 2020 Q2) which stood at N1.934 trillion.
However, when compared Year-on-Year, it is relatively lower than 2019 and 2018 figures by 9.6% and 9.8% respectively.
Further analysis revealed that disbursements to the three tiers of government fell between the first and second quarters, and then increased between second and third quarters of 2020. For example, total disbursement to the Federal Government were N791.44 billion, N739.2 billion, and N812.22 billion for first, second, and third quarters of 2020 respectively. This has been the trend since 2015.
Why it matters
Given the impact of the global COVID-19 pandemic on demand for oil, oil prices, economic activities, and other sources of revenue; it is not out of place for a dip to be recorded in disbursement figures for 2020 Q3, especially when paired with corresponding quarters in 2019 and 2018.
Bottom Line
Following the variations recorded between quarters in 2020, especially the increase in disbursement recorded in the third quarter of 2020, two factors were highlighted as the major causes and they are:
Surge in oil demand: Increased demand for oil following the easing of the global economic shut-downs as a result of the COVID-19 pandemic positively impacted revenue which reflected in allocation for the period.
Exchange rate: The adjustment in the official exchange rate will necessarily lead to higher disbursement from FAAC as revenues are shared in Naira. Recall that the exchange rate was earlier adjusted in March 2020 from N305/$1 to N360/$1 and further adjusted from N360/$1 to N380/$1.
CBN extends Covid-19 forbearance for intervention loans by another 12 months
CBN will continue to charge an interest rate of 5% for its intervention loans for another 1 year.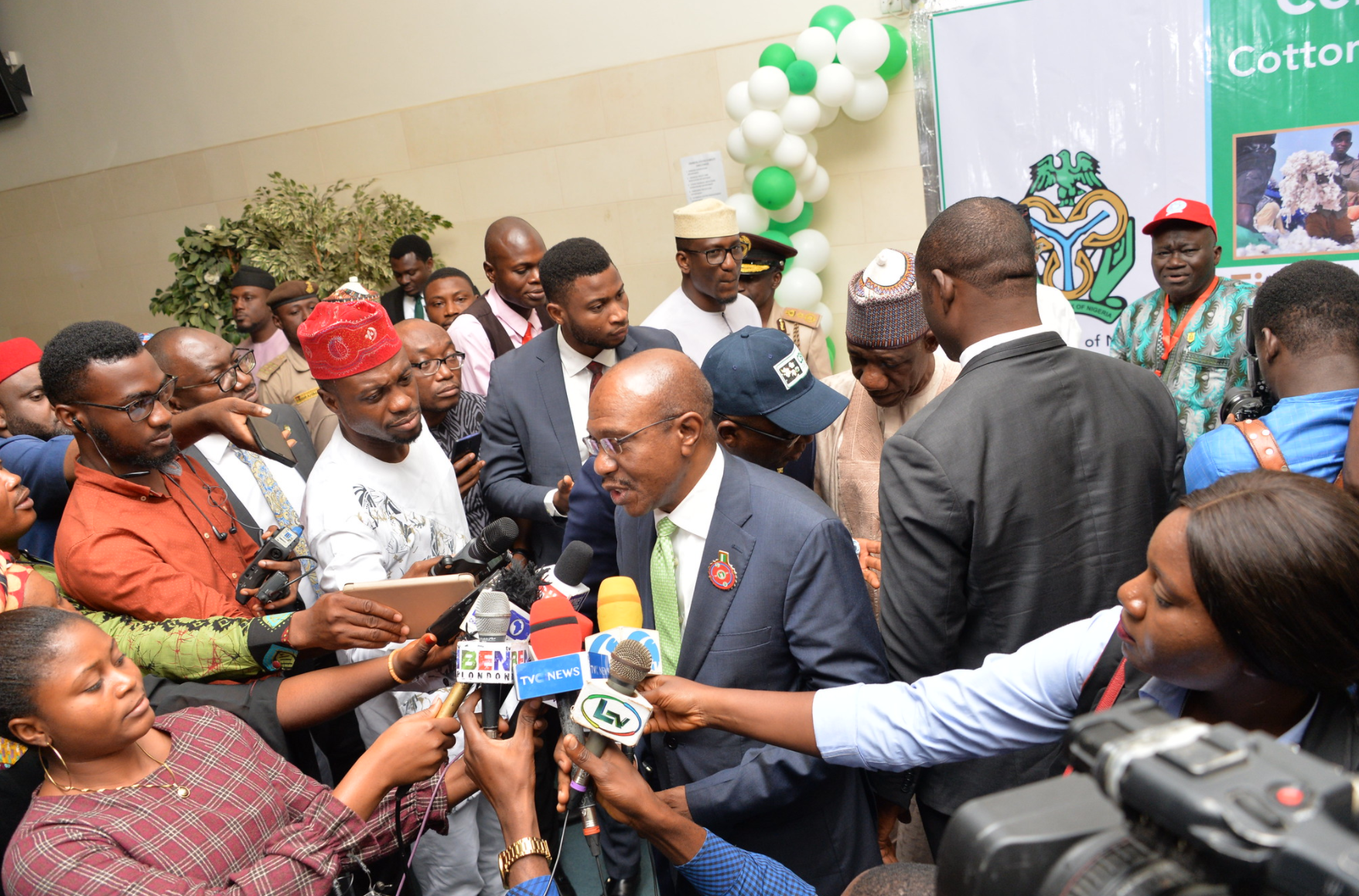 The Central Bank of Nigeria has announced an extension of its regulatory forbearance for the restructuring of its intervention facilities by another 12 months.
In a circular signed by Dr. Kevin Amugo, the Director of Financial Policy and Regulatory. the apex bank said it will continue to charge its borrowers an interest rate of 5% per annum as against the 9% originally offered. The CBN had on March 20th reduced the interest rates on its intervention loans from 9% to 5% as part of its response to the economic crunch brought on by Covid-19 induced lockdowns.
The CBN also offered to rollover moratorium granted on all principal payments on a case by case basis. All credit facilities had been granted a one-year moratorium starting from march 1, 2020 when the pandemic first gripped Nigeria.
READ: Analysing the Central Bank of Nigeria's Dollar Remittance Policy
See excerpt from Circular
"The Central Bank of Nigeria reduced the interest rates on the CBN intervention facilities from 9% to 5% per annum for one-year effective March 1, 2020, as part of measures to mitigate the negative impact of COVID-19 Pandemic on the Nigerian economy."
Credit facilities, availed through participating banks and OFIs, were also granted a one-year moratorium on all principal payments with effect from March 1, 2020.
Following the expiration of the above timelines, the CBN hereby approves as follows:
1) The extension by another twelve (12) months to February 28, 2022 of the discounted interest rate for the CBN intervention facilities;
2) The roll-over of the moratorium on the above facilities shall be considered on a case by case basis.
READ: Nigeria attracts more FDI than FPI for the first time in 4 years
What this means
Companies who secured intervention funds from the CBN or through any of its on-lending banks will continue to service the loans at an interest rate of 5% per annum instead of 9%.
They can also get another year of not needing to pay back the principal sum collection. However, they will need to apply.
Whilst this move helps the small businesses continue to manage their cash flow, it means the CBN will record a reduction in its income extended under such facility.
Regulatory forbearance is a widely adopted concept during an economic crunch and it is meant to help stimulate businesses. These pronouncements if implemented will only affect those who borrow from the CBN or BOI but those who do not will miss out.
Download the circular here.
READ: CBN discloses conditions for assessing N100 billion credit facility, addresses 'process problems'
Senate endorses ex-Service Chiefs as Non-career Ambassadors
The Senate has confirmed President Buhari's nomination of the immediate past service chiefs as non-career ambassadors.
The Nigerian Senate has endorsed the nomination of the past serving Military Service Chiefs as Non-career Ambassadors.
This was confirmed during Tuesday's plenary session and announced in a social media statement by the Nigerian Senate.
Their confirmation follows the consideration of the report of the Senate Committee on Foreign Affairs, Chaired by Senator Adamu Bulkachuwa.
According to reports, the Senate Minority Leader Enyinaya Abaribe, however, questioned the nomination and confirmation of the ex-service chiefs when the Senate had on 3 different occasions called for their sack.
Senator Abaribe also raised issues on the petitions against the former service chiefs and questioned why they were dismissed without explanations.
But Senate President Ahmad Lawan dismissed Senator Abaribe's concerns, ruling that the nomination of the former service chiefs cannot be nullified simply because the upper chamber had called for their sack, noting that this is totally a different assignment.
In his concluding statement, the Senate President, Senator Lawan added that these nominees that have just been confirmed have served this country to the best of their abilities. He appealed to the executive to make sure they use their experience as military men to the best.
"These nominees that we have just confirmed are nominees that have served this country to the best of their ability. Our appeal to the Executive is to make sure they use their experiences as military men to the best," Lawan said.
Lawan, on behalf of the senate, wished them a very successful career in their capacity as Non-Career Ambassadors.
What you should know 
Recall Nairametrics reported earlier this month that President Muhammadu Buhari nominated ex-Service Chiefs for Senate approval as non-career Ambassadors-Designate.
Their appointment came barely a week after their retirement as service chiefs and their replacement with new ones.
This led to a spate of criticisms from some Nigerians who felt that the nation's security situation got worse under their watch.
They were reported to have tendered their resignation from their positions amid heightened calls that they should be sacked due to the increasing rate of insecurity across the country.
Nairametrics | Company Earnings
Access our Live Feed portal for the latest company earnings as they drop.