Updated: Petrol Tank Farm still on fire, no cause for alarm, says LASEMA
A petrol tank farm in the Apapa area of Lagos which was earlier reported to be on fire is said to still be experiencing the inferno.
A tank farm around the Apapa area of Lagos allegedly owned by a major petroleum company has been burning for over 20 hours. The Lagos State Emergency Management Agency (LASEMA) stated that it successfully localized the fire and prevented it from spreading to other sites.
What you should know
Nairametrics reported the outbreak of the inferno, with an eyewitness confiding that the fire might be due to a wielding work going on around the farm.
As of the time of writing this, there was no official record of loss of lives or injury as a result of the inferno.
The tank farm that is currently burning has a storing capacity of 7.5 million liters.
The fire incident was officially reported on Thursday, October 5, 2020, at about 12:20 p.m.
LASEMA has called on the Lagos residents around Ijora Badia, where Oando Tank Farm is located, to remain calm as efforts are being made to put the fire under control.
(READ MORE: Fire guts fuel tanker, vehicles at Anthony, Lagos)
Speaking to the News Agency of Nigeria- LASEMA Director-General, Dr. Olufemi Oke-Osanyintolu, noted that a combined response team, comprising of both public and private stakeholders, had successfully localised the fire and prevented it from spreading to other sites.
He said it was currently burning off in a controlled manner following the activation of the state's emergency response plan.
What they are saying
Dr. Olufemi said: "All appropriate measures to combat the flames and prevent secondary incidents have been taken.
"Though the cause of the fire is yet to be ascertained, all relevant stakeholders from the Federal Fire Service, LASG Fire Service, Nigerian Navy Fire Fighters, UBA Fire Service, Ardova Plc and Officers of the Nigerian Police Force are working assiduously to curtail the fire from escalating to other tanks in the depot."
Nigeria's inflation rate to moderate by first half of next year
The CBN has assured Nigerians that the country's inflation rate will begin to moderate by the first half of 2021.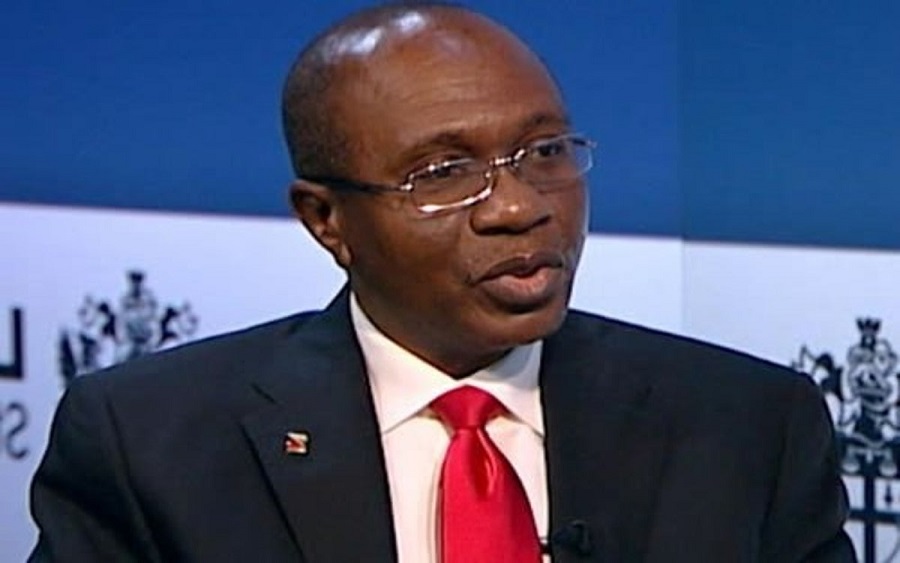 The Governor of the Central Bank of Nigeria (CBN), Godwin Emefiele has said that Nigeria's inflation rate which stood as high as 14.2% in October is expected to begin to moderate by the first half of next year.
This is as the Federal Government had introduced a number of measures to help stabilize the economy, increase productivity and ensure recovery from the devastating impact of the coronavirus pandemic.
READ: CBN's Emefiele explains why banks restructured N7.8 trillion loans to customers
This disclosure was made by Emefiele during his presentation at the 55th Annual Bankers Dinner organized by the Chartered Institute of Bankers in Lagos on Friday.
The CBN Governor pointed out that inflationary pressure persisted during the year due to several factors which include disruption to global and domestic supply chains due to Covid-19, increase in the VAT rate, increase in petroleum prices, electricity price adjustments and farmer-herder clashes.
READ: Nigerians spend $14 billion on generators, fuel
It also includes exchange rate adjustment and flooding that occurred in many parts of our farm belt areas.
Emefiele in his statement said, ''Inflation in October 2020 stood at 14.2%. we, however, expect inflation to begin to moderate by the first half of 2021 as efforts are being made to enable significant cultivation and production of key staple items during the dry season.''
READ: Nigeria generates N424.71 billion VAT in Q3 2020
It can be recalled that at the 26th Nigerian Economic Summit, the Minister for Finance, Budget and National Planning, Zainab Ahmed, also said that the country is expected to exit from recession by the first quarter of 2021 with the Federal Government working towards reversing the declining economic trend in the country.
READ: Nigerian pencil industry in dire need of investment, govt support – stakeholder
What you should know
The National Bureau of Statistics (NBS) had announced that the country had entered its second recession in 5 years in the third quarter of this year, as the Gross Domestic Product (GDP) fell for the second consecutive quarter.
READ: Why 2020 Q1 GDP is not a surprise
According to figures released by the Nigeria Bureau of Statistics (NBS), cumulative Gross Domestic Product (GDP) for the first nine months of 2020, therefore, stood at -2.48%, just as it recorded a -6.10% in the second quarter.
ASUU says union has not yet agreed to call off strike
ASUU has denied media reports that the union agreed to call off its 8-month old strike action.
The Academic Staff Union of Universities (ASUU) has denied media reports that the union agreed to call off its 8-month old strike action.
There was a bit of relief when news emerged that the strike action has been called off, after the latest meeting between ASUU top echelons and the Federal Government negotiation team, led by the Minister of Labour and Employment, Senator Chris Ngige, on Friday.
READ: FG offers N65 billion to ASUU, N15 billion revitalization fund to end strike
According to a report from Vanguard, the ASUU President, Prof. Biodun Ogunyemi, said he is not aware of any agreement to call off the strike. However, he noted that it was agreed at the meeting that the union would convey government's message to their various organs and then report back to the government.
Ogunyemi said, "I am not aware of that. All I know is that we had a meeting and we are going to report to our members. But, I don't know about suspension of the strike."
READ: FG says it will look at other options if ASUU continues with strike
It was also reported that ASUU reached an agreement with the Federal Government after the latter increased its offer for Earned Allowances and funding for the revitalization of public universities from N65 billion to N70 billion.
However, ASUU in a tweet insisted that the funding should be implemented before the union suspends its strike action.
READ: Federal Housing Authority gives debtors 21 days to pay up or have names published
#GoodNews The Academic Staff Union Of Universities ASUU, has accepted a newly pledged amount N70 billion to be released by the FG.

The union however insisted that the funding should be implemented before the strike would be suspended.

— Official_ASUU (@ASUUNGR) November 28, 2020
READ: British Airways Pilots strike over pay disputes 
What you should know
Nairametrics earlier reported that ASUU had called off its 8-month-long strike. It said that the union took the decision after it agreed to accept government's total payment of N70 billion and that the payment of their outstanding salaries must not be done through the Integrated Personnel Payroll and Information System (IPPIS).
ASUU embarked on strike in March 2020, following its disagreement with the Federal Government over the funding of the universities and implementation of the IPPIS, which according to the union, negates the autonomy policy for the universities.
ASUU, however, has its own developed and preferred payment platform, University Transparency and Accountability Solution (UTAS), which the government said it is looking into.
Export of our products in West African sub-region now less competitive – MAN
President of the Manufacturers Association of Nigeria has lamented the less competitive nature of made-in-Nigeria products.
The export of made-in-Nigeria products in the West African sub-region has become less competitive according to the President, Manufacturers Association of Nigeria (MAN), Mansur Ahmed. He made this remark in a statement seen by Nairametrics.
According to Ahmed, MAN members are losing market share daily to other African countries due to the closure of the border, as the sub-region has now become less competitive.
READ: Finance Bill: No plans to increase tax — FG
READ: AfCFTA: Nigeria's borders to remain closed till we can trust our neighbours- Trade Negotiator
He said,
"Major manufacturers of beverages, polypropylene bags, tobacco, cement, toiletries, and cosmetics industries were losing markets they had worked very hard to secure in the West and Central African region.
"These manufacturers were hoping to leverage their market share to secure a strong position in the African Continental Free Trade Area, which kicks off in January 2021.
READ: Nigerians pay heavy price as laptop scarcity bites harder
"Since the closure, the association has conducted a research with its members, the outcome is that some sectors had considerable increase in their productivity, while some sectors recorded sharp decline."
He emphasized that the export group of the association clearly suffered huge losses due to logistics issues occasioned by the closure, as it takes an average of 8 weeks for the carriers to ship and truck goods within countries in the same region vis-à-vis trucking through the land border, which takes an average of 7 to 10 days.
READ: Afreximbank's African commodity index dips by 1% q-o-q in Q3 2020
"The increased traffic through our seaport as a result of the closure has increased the perennial congestion at the Apapa and Tin Can Island Ports, leading to greater challenges for exporters and increased demurrage cost, as well as other port levies," he added.
READ: Coalition of African lawmakers seeks debt relief for African states
What it means
Nigeria's President Buhari recently signed the Africa Continental Free Trade Agreement exposing local Nigerian manufacturers to the regional competition.
Whilst border closures impact positively on local markets due to restrictions on imports, it is unhealthy for local businesses looking to export across borders to regional African countries.
Explore Data on the Nairametrics Research Website