Canada invites another 4,200 Express Entry candidates for permanent residency 
Canada has invited 4,200 immigration candidates to apply for permanent residency.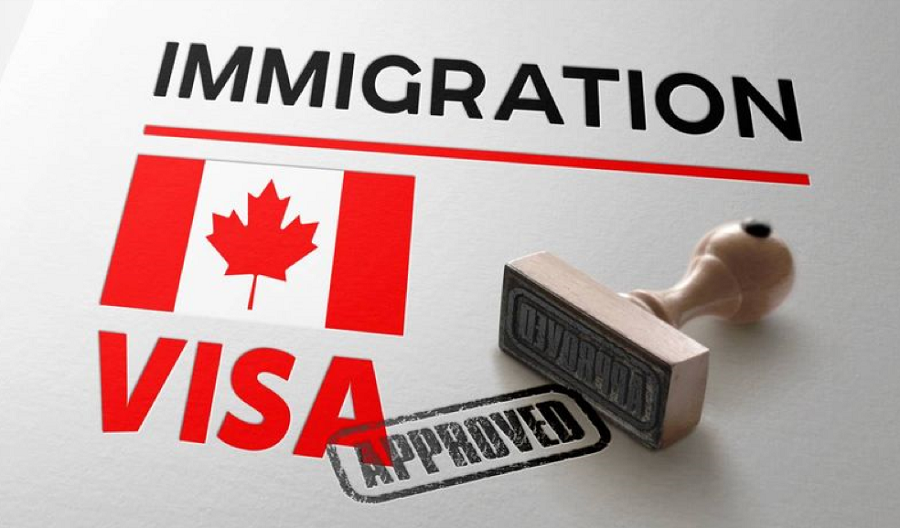 As countries around the world commence relaxation of ban on international travels, the Canadian government has issued another round of invitation to 4,200 Express Entry Candidates, to apply for its permanent residency. 
Canada held its 163rd Express Entry draw, inviting 4,200 immigration candidates to apply for permanent residence on September 16, being the second draw this month, with a comprehensive ranking system (CRS) score of 472. This is three points less than the previous draw held earlier in the month. 
This draw matches the 4,200 ITAs issued in an Express Entry round on September 2, which ties it for the second-biggest draw ever. The biggest draw issued 4,500 ITAs on February 19, 2020. The large number of invitations being issued by Canada is a strong indication that it remains committed to welcoming high levels of immigrants in 2021 and beyond. 
READ: Jobberman launches 'Best Match' product to get employers the right candidates, faster
The recent round of draw brings the total number of invitations issued this year to 74,150; a new record for this date, indicating an 86.4% success rate. 
 IRCC used its tie-break rule in this draw. The timestamp used was March 9, 2020, at 13:03:40 UTC. This means that all candidates with a CRS score above 472, as well as those candidates with scores of 472 who entered their profile in the Express Entry pool before the selected date and time, received an ITA in this invitation round. 
This rule is used to rank candidates, who have the same CRS score. A candidate's CRS score remains the primary factor in selecting candidates to be invited to apply for permanent residence. Factors that can affect the cut-off CRS score include the size of the draw (larger draws can produce a lower minimum CRS score), and the time between draws (shorter periods between draws can help to lower the CRS score). 
READ: 13.9 million Nigerian youth are unemployed – NBS
How it works
Express Entry, is the application system that manages the pool of candidates for Canada's three main economic immigration classes — the Federal Skilled Worker Program (FSWP), the Federal Skilled Trades Program (FSTP), and the Canadian Experience Class (CEC). The highest-ranked candidates in the Express Entry pool are issued ITAs in regular invitation rounds. 
A set number of the highest-ranked candidates are invited to apply for Canadian permanent residence, through regular draws from the pool. These invitation rounds typically take place every two weeks, and the vast majority involve candidates from all three Express Entry-managed categories. 
Eligible candidates for each program are issued a score under Express Entry's CRS, which awards points for factors such as age, education, skilled work experience, and proficiency in English or French. 
While a job offer is not required in order to be eligible under the Express Entry system, the CRS does award additional points to candidates who have one. It is worth noting that the Government of Canada has a processing standard of six months for permanent residence applications, filed through the Express Entry system. 
Nigerians trooping to Canada
According to the report, Nigeria was the fifth highest country, that migrated into Canada in the month of July 2020, behind India, China, Philippines, and Pakistan. This is an indication, that Nigerians are taking every opportunity possible to move into other countries of the world, perceived to give better opportunities in terms of education, career growth, sufficient earnings, amongst others. 
A recent report published by CEOWorld Magazine, reveals that Canada is the third world's best country to start a career in 2020, which is why many people around the world would troop in numbers, seeking to migrate to the country, while Nigeria on the other hand ranks bottom four, with the likes of Libya, Syria, and Yemen. 
KLM demands rapid antigen tests from Lagos passengers, as Netherland bans flights to UK, others
Passengers are to obtain rapid antigen tests at Murtala Mohammed International Airport before departure via Air France KLM Royal Dutch Airlines.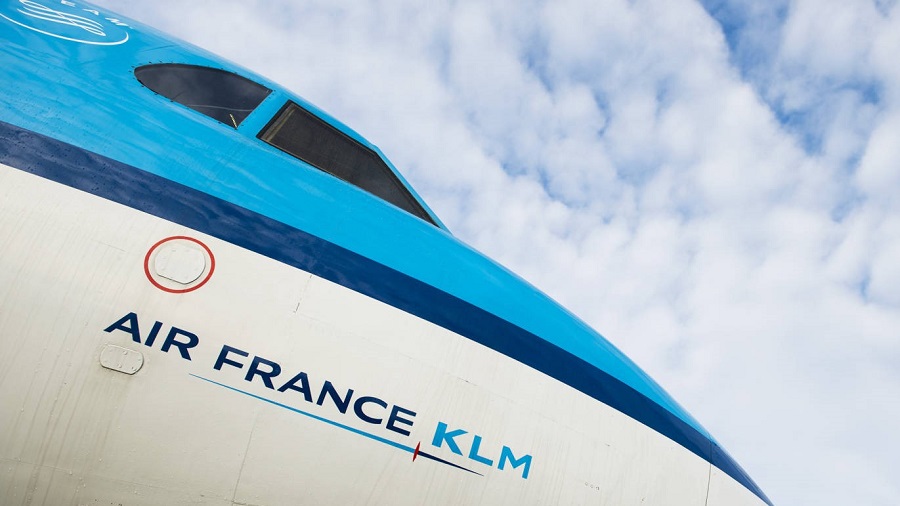 Air France KLM Royal Dutch Airlines has asked passengers departing from Lagos to obtain a rapid antigen test at Murtala Mohammed International Airport before departure from January 26, 2021.
This was disclosed by the Commercial Team Nigeria, Air France KLM Royal Dutch Airlines in its newsletter.
The airlines explained that customers, who are traveling to France as their final destination, now need to show a negative COVID-19 test result before boarding the aircraft and that the test result cannot be older than 72 hours and only PCR or LAMP tests are accepted.
Also, to fight against COVID-19, the Dutch government imposed flight ban to the United Kingdom, South Africa and South America.
It stated, "In addition, a second COVID-19 test will be required (rapid test – antigen) for all customers traveling to The Netherlands, including transfer customers.
"No passengers will be allowed to board the aircraft without both the negative PCR test (72 hours before departure) and antigen test results (4 hours before departure) and will be rebooked accordingly. For now, all flights to/from U.K will be suspended until 27 January 2021."
Steps to obtain rapid test
Antigen testing for passengers flying to The Netherlands including transfer customers need to be done as of 4
hours prior to flight departure. In order to undergo the test, each passenger must complete a biodata form
The payment for the COVID-19 antigen test needs to be made via cash or card. The venue for sample collection is at the airport close to the check-in desks.
Rebook policy for mandatory PCR test: Customers that are not able to provide negative test results on time can take advantage of Air France and KLM PCR-test rebook policy.
What you should know
In December 2020, Nairametrics reported that KLM Royal Dutch Airlines and Air France resumed flight operations to Abuja and Lagos.
The airlines in a statement disclosed that international passengers can now fly Air France and KLM from Nigeria (Abuja and Lagos) to Paris and Amsterdam, with the possibility of further transfers to other European and North Atlantic destinations.
In a piece of travel advice, the airline asked customers to ensure they are well prepared for their trip and check the entry and travel requirements for their destination and transit countries in line with travel restrictions and governmental authorizations before making any travel plans. This is as the entry requirements may change with short notice.
President Biden directs international air travelers must quarantine upon arrival
President Joe Biden has directed international air travellers to quarantine upon arrival in the United States.
The United States President Joe Biden has issued an executive order on Thursday that makes it mandatory for international air travellers to quarantine upon arrival in the US.
Similarly, the executive order also includes a directive that all interstate travellers in the US will be expected to wear a face mask. This travel order applies to airports and planes, trains, ferries, intercity buses and public transportation, but grants them the ability to issue exemptions.
READ: Here is reason Turkish Airlines was allowed to land in Abuja 
What the US President is saying in the executive order
According to a report from Reuters, President Biden's order says, ''To the extent, feasible air travellers must comply with applicable U.S. Centers for Disease Control and Prevention (CDC) guidelines concerning international travel 'including recommended periods of self-quarantine."
However, the executive order does not explain how it will be enforced as the implementation still remains quite hazy.
READ: A Joe Biden presidency and its impact on Nigeria's oil
The order also directs US agencies to engage with Canada and Mexico on public health protocols for land ports of entry including implementing CDC guidelines. Almost all non-essential travel at US land borders with Canada and Mexico has been suspended till February 21.
The CDC recommends a 7-day quarantine for people arriving in the United States from nearly all countries.
READ: Biden reverses US immigration ban on Nigeria, others
Biden is directing agencies to reconsider international contact tracing requirements for U.S.-bound passengers, which was abandoned by the Trump White House, as well as the possibility of follow-up Covid-19 testing for travellers after they arrive in the United States.
In addition, the US President has also directed that all travellers including US citizens, will be required to show proof of a negative Covid-19 test before entering the country from abroad in an order that underscores the CDC policy announced last week.
READ: Air travellers across Nigerian Airports hit 8.5 million in 6-month
What you should know
It can be recalled that the Trump administration had resisted calls for the enforcement of a mask-wearing requirement.
The Biden administration has also announced that it would reimpose coronavirus-related ban on most non-U.S. citizens arriving from European Union, Brazil, the United Kingdom.
This follows the lifting of the restrictions by former US President, Donald Trump through an executive order on Monday.
Biden reverses US immigration ban on Nigeria, others
US President, Joe Biden has signed an executive order to repeal the immigrant visa ban on Nigeria and others.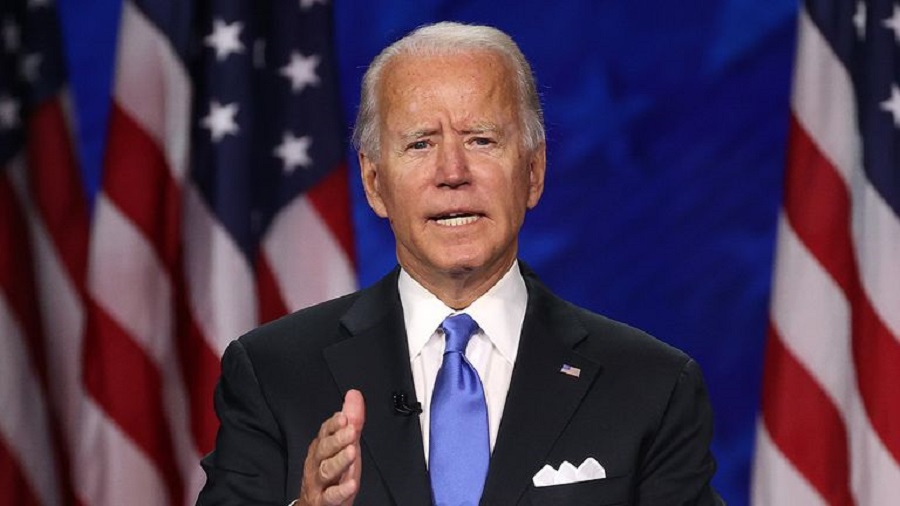 Newly-elected President, Joe Biden has signed his first executive orders as US President including reversing a Donald Trump-administration travel ban on 13 countries which were mainly Muslim and African nations.
Biden's executive orders, amongst other acts, also returns the US back to the Paris Climate agreement and stopping the construction of the border wall with Mexico.
This was disclosed in a report by Reuters after Biden signed 15 executive actions immediately after his inauguration.
"In the coming days and weeks, we will be announcing additional executive actions that confront these challenges and deliver on the president-elect's promises to the American people," Jen Psaki, Biden's press secretary said.
Other actions by Biden include reversing the Presidential permit for the controversial Keystone XL oil pipeline.
What you should know
Donald's Trump administration introduced a ban on citizens from countries which was upheld at the US Supreme Court, barring citizens of seven countries — Iran, Libya, Somalia, Syria, Yemen, Venezuela, and North Korea — from obtaining any kind of visas, and largely preventing them from entering the US.
Nairametrics reported that the US subsequently added six more countries to its travel ban list. They were Nigeria, Eritrea, Sudan, Tanzania, Kyrgyzstan and Myanmar. The extra ban meant citizens were allowed to visit but were banned from settling permanently in the United States.
US government gave conditions to get it to review Nigeria's status on the ban list, including getting Nigeria to improve on its data intelligence such that it would be easy to investigate any immigrant wishing to visit the United States and meet information-sharing systems.
In August 2020, President Muhammadu Buhari disclosed that it will take enormous resources to reverse the ban on immigrant visas for Nigerians by the United States Government. He also noted that the country was making some progress in that regard.
Biden's reversal of Trump's policies is part of an aggressive push to roll back some of his predecessor's strict and controversial immigration policies which have been condemned by world leaders and civil groups in the past.