Crypto: Why Tether became a U.S. dollar replacement for many Chinese
Tether accounts for 93% of stablecoin use in the region.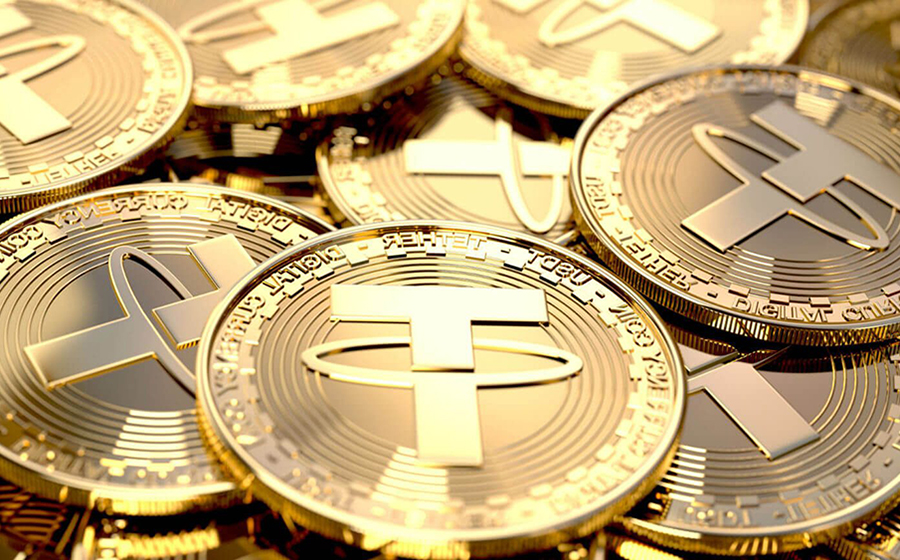 China, the world's second-largest economy seems to trust the world's fastest-growing financial asset ecosystem (Tether) a lot more these days, preferring to use it to meet most money transfer needs.
Tether, which is the fourth most valuable crypto by market cap, accounted for more than $18 billion of the outflows from East Asia in the period, according to new research by blockchain forensics firm Chainalysis. Tether, a stable coin (this is because its value is pegged to the U.S. dollar), accounts for 93% of stablecoin use in the region.
Approximately $50 billion cryptos had left China in 2019, showing a surge in how investors are dodging rules that limit how much capital they're allowed to transfer from China.
READ: Tether, the most promising stable coin, now the third most valuable cryptocurrency
"Stablecoins like Tether are particularly useful for capital flight, as their USD-pegged value means users selling off large amounts in exchange for their fiat currency of choice can rest assured that it's unlikely to lose its value as they seek a buyer," Chainalysis said in the report.
Note that China only allows citizens to move the equivalent of $50,000 or less out its borders every year. Wealthy citizens usually beat such restriction by going through foreign investments in real estate and other assets, sometimes even using offshore registered businesses to carry out their investments.
READ: U.S regulator invites Banking and Crypto industry leaders for partnership
Tether Chief Compliance Officer, Leonardo Real, recently explained while Tether's price is intended to remain constant at $1. He said:
"It can sometimes fluctuate by a few cents at times of high price movement in the wider cryptocurrency market. When this happens, primary market traders are incentivized to close the gap by selling tethers at the higher price"
Tether's origin
The fourth most valuable crypto is a stablecoin and still, by far, the biggest. It was launched in late 2014 by a group called Tether Limited. It introduced a relatively simple concept for creating a crypto asset that maintained a stable price.
For every USDT issued, the Tether Foundation kept $1 USD in reserve (at least in theory). This kept the USDT price stabilized around $1 since each unit of USDT could be redeemed for one of the US Dollars in the reserve.
Download the Nairametrics News App
Quick fact: Tether is designed as a blockchain-based cryptocurrency whose digital coins in circulation are backed by the same value of traditional fiat currencies like the U.S dollar, Japanese Yen, or the Euro. It trades under the ticker symbol USDT.
Ripple suffers highest day percentage loss since September 3
Ripple's crypto-asset, XRP was trading at $0.62215 by 00:01 (05:01 GMT)  down 10.29% on the day.
In line with the law of gravity, what goes up must come down at one point in time. Ripple the third most valuable crypto by market value has suffered its largest one-day percentage loss since September 3.
READ: How BTC Whales can push BTC market value to $1 trillion
Ripple's crypto-asset, XRP was trading at $0.62215 by 00:01 (05:01 GMT), down 10.29% on the day.
The move downwards pushed XRP's market cap down to $28.6 Billion or 5.08% of the total cryptocurrency market cap.
At its highest point in 2017, XRP's market capitalization was $31.58 Billion.
XRP had traded in a range of $0.62057 to $0.70711 in the previous twenty-four hours
READ: Ripple lets go 1,000,000,000 XRP valued at $240 million
That said, the bullish run presently in play is largely attributed to Ripple's most recent earning reports, disclosing it purchased a large quantity of XRP coin worth $45.5 million in Q3 2020, as part of its efforts to support the crypto market.
READ: NASD OTC market capitalization hits N538.12 billion, as investors gain N9.22 billion
What you should know
Ripple's XRP is often tagged as the "remittance network" and currency exchange that independent servers authenticate. The currency traded is known as XRP and transfer times are super fast.
Ripple (XRP) plays dual roles as a payment platform and a currency. The platform is an open-source platform that was created to allow quick and cheap transactions.
READ: 5 Nigerian companies with a combined market value of 5% of Nigeria's GDP 
Big investors prepare to offload some Bitcoins
Ki Young Ju recently warned on the high influx of Bitcoin holders moving a significant portion of their BTC holdings.
A well-revered crypto strategist and Chief Executive Officer of Crypto Quant, Ki Young Ju, recently warned on the high influx of big-time Bitcoin holders moving a significant portion of their BTC holdings to a well-known crypto exchange, Coinbase, obviously to cash out, amid the bullish trend currently in play.
At the time of writing this report, Bitcoin traded at $18,813.28 with a daily trading volume of $50 Billion.
BTC price is up 2.5% in the last 24 hours. It has a circulating supply of 19 Million coins and a max supply of 21 Million coins.
READ: Bitcoin whale transfers $105 million worth of crypto, BTC trading at $15,800
The Head of the blockchain intelligence platform further anticipated the likelihood for Bitcoin to go through a period of correction as more investors deposit their BTC on Coinbase.
"Too many BTC whales on Coinbase. I'm still long-term bullish, but we might face some corrections or sideways until whales become inactive on spot exchanges.
READ: 2,257 investors globally own at least 1,000 Bitcoins
"Exchange Whale Ratio is the relative size of the top 10 inflows to total inflows. Historical data for Coinbase Whale Ratio. When whales are active (over 90%) on Coinbase, the BTC price will likely be going sideways or bearish."
However, the top crypto strategist, Willy Woo, warned that the presence of whales in exchanges was no longer a strong indicator of a market sell-off.
READ: Over $20 billion pumped into crypto market by big investors
"It used to be that peaks in destruction or dormancy would be a bad sign for the market as old coins have more experienced masters, thus smarter money; this would predict a price drop. These days not always, OG whales also sell bottoms. Smarter money has arrived."
READ: Investors are rushing into cryptos, as market capitalization surges to $323 billion
Bottom line
Taking into consideration the bullish trend currently in play at the world's flagship crypto market, Nairametrics' view on Bitcoin remains bullish at least for the mid-term. However, the price needs to cool off at least temporarily, but the timing of such consolidation is pretty unknown, as it could be only for a few days or a protracted consolidation for another week or even longer is hard to tell right now.
Ripple adds Bank of America to payment network
Ripple on its recently updated website disclosed that a leading American bank is now on its payment network, RippleNet.
Ripple on its recently updated website disclosed that a leading American bank, Bank of America is now on its payment network RippleNet, known for the startup's global payment network of banks and leading financial institutions and arch-rival of the SWIFT network.
The fast-growing fintech company gave insights into its growing membership of leading financial firms using its payment network
"The RippleNet Membership is a network of leading financial institutions that partner together to collectively and democratically govern and evolve RippleNet. These institutions work to standardize global cross border transactions…
"It creates a community, regionally and globally, where members can learn and share insights and best practices as their use of RippleNet grows, and build new commercial relationships with other members."
What you must know: RippleNet is a network of institutional payment-providers that include banks and payment providers that use solutions developed by Ripple to provide a seamless experience to send money worldwide.
RippleNet uses a leverage of cutting-edge blockchain technology in streamlining payments services that help in reducing costs.
It should also be added that On-Demand Liquidity (ODL), Ripple's XRP-powered cross-border payments product, is available in the US, Mexico, Europe, the Philippines, and Australia.
Recall that some weeks ago, Nairametrics released reports on how Ripple, the fast-growing fintech juggernaut and owner of XRP, disclosed that its global payments network, RippleNet, was already live in 55 countries including Nigeria, with XRP remittances live in five continents.
RippleNet also stated that its service offerings were available in 95 currency pairs, according to the fintech's redesigned website