Bitcoin is on rampage as it breaks through $12,000 price level
BTC recorded a plus of 2.18% and was trading at a price of $11,974.
The world's flagship cryptocurrency has broken through the strong resistance level of $12,000. This happened just some hours ago, according to information obtained by Nairametrics.
Why BTC is up presently?
Bitcoin bulls have been on a bullish run, triggered by high liquidity in the global money markets. Investors remain bullish in the long term despite the blurred global economic outlook and resurgence of the COVID-19 virus.
Renowned crypto investor and co-founder of Gemini Exchange, Tyler Winklevoss, earlier today tweeted about BTC's surge saying; "And Bitcoin has breached 12k. Great way to start the week!"
READ MORE: Tether whales move over 300,000,000 USDT in a single day
And #Bitcoin has breached 12k. Great way to start the week!

— Tyler Winklevoss (@tylerwinklevoss) August 10, 2020
Over the weekend, Bitcoin's price mostly fluctuated between the $11,400 and $11867 price levels. But just some hours ago, the popular crypto asset finally broke through the $12,000 mark.
READ ALSO: Bitcoin whale transfers 92,857 BTC worth $1.1 billion
Within the last 24 hours, BTC recorded a plus of 2.18% and was trading at a price of $11,974 at the time of writing. The market capitalization has risen from $216 billion to almost $220 billion and the Bitcoin dominance slightly to 60.7%. In addition, the control of Bitcoin's supply has been steadily shifting towards smaller entities
The percentage of supply owned by entities holding ≤ 10 $BTC grew from 5.1% to 13.8% in 5 years, while the percent held by entities with 100-100k BTC declined from 62.9% to 49.8%. These show that more retail investors are grabbing a stake on the most popular crypto asset and diminishing the strength of BTC whales.
U.S Banks now permitted to hold Tether, Circle
The OOC has insisted that national banks and federal savings associations may hold "reserves" on behalf of customers who issue stablecoins.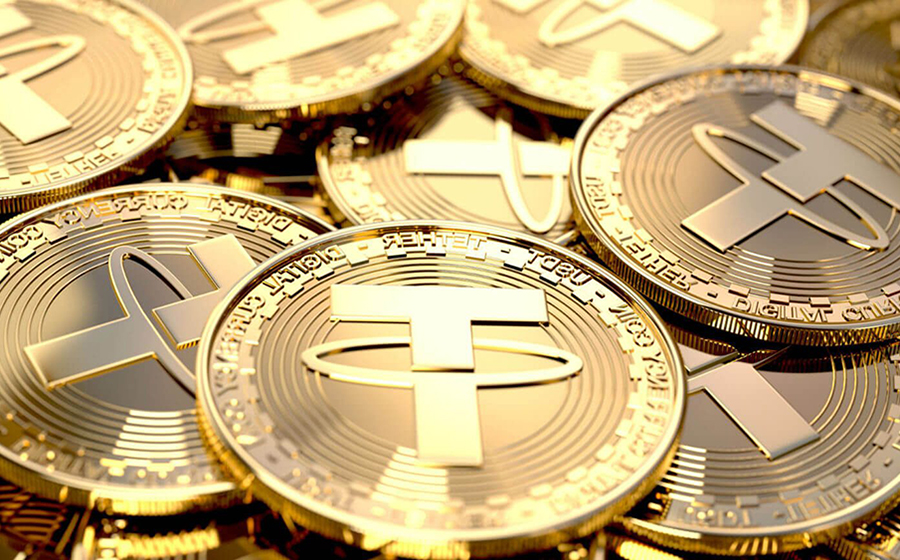 These are surely good times for Stabelcoins. The world's largest economy's banking regulator.
In a detailed letter released yesterday, permitted national banks to hold reserve currencies for stablecoins (Tether, Circle). The letter which was released by the Office of the Comptroller of the Currency (OCC) responds to questions regarding the application of stablecoin-related bank activities. It concludes that national banks and federal savings associations may hold "reserves" on behalf of customers who issue stablecoins, in situations where the coins are held in hosted wallets.
"National banks and federal savings associations currently engage in stable coin-related activities involving billions of dollars each day," Acting Comptroller of the Currency, Brian P. Brooks, said. "This opinion provides greater regulatory certainty for banks within the federal banking system to provide those client services in a safe and sound manner."
READ: GTBank, Access Bank, 11 others pay workers N271.64 billion in H1 2020
The letter addresses the use of stablecoins backed by a single fiat currency on a one-to-one basis, where the bank verifies at least daily that reserve account balances meet or exceed the number of the issuer's outstanding stablecoins.
What are Stablecoins?
Stablecoins are cryptocurrencies created to minimize the price swings that occur in a crypto asset. They are usually pegged to fiat currencies and often exchange-traded commodities.
Stablecoins give owners a sense of security as users can store their assets whenever there is high volatility in the crypto-verse or other financial markets.
Consumers can also with great ease convert from unpegged cryptocurrencies to stablecoins when they are worried about where the markets are heading next, eliminating the need to return to a fiat currency.
READ: CBN allows banks to pay winnings, salaries for 7 banned betting & gaming companies
These conversions can also be less expensive than when switching between crypto and fiat, as it takes the transaction fees of payment processing providers and banks out of the equation.
Global Investors and traders are using it to give their investment portfolios exposure to the US Dollar during these times when uncertainty is high, as a result of the worst pandemic (COVID-19) known to man.
READ: Jaiz Bank: First shared-profit bank in Nigeria approaches 10 years
Sequel to this landmark statement, Nairametrics about a month ago, detailed the importance of stablecoins in modern-day finance.
"Stablecoins like Tether are particularly useful for capital flight, as their USD-pegged value means users selling off large amounts in exchange for their fiat currency of choice can rest assured that it's unlikely to lose its value as they seek a buyer," Chainalysis said in the report.
Two Bitcoin whales move $100 million worth of cryptos to OKEX
9,018 BTC estimated to be worth about $100million were moved by 2 BTC whales
It's no longer news that Bitcoin whales play a major role in the world's flagship crypto market. Nairametrics has placed great importance in tracking these large entities, as their trail usually precedes valuable insights on the prevailing price trend of Bitcoin.
What we know: Data obtained from Whale Alert, an advanced crypto analytic tracker, revealed that 2 BTC whales moved 9,018 BTC estimated to be worth about $100million, to Okex, a fast-growing crypto exchange, some hours ago.
READ: Despite billions on agriculture, food inflation up by 108% since 2015
🚨 🚨 🚨 🚨 4,500 #BTC (47,421,755 USD) transferred from unknown wallet to #OKEx

— Whale Alert (@whale_alert) September 21, 2020
🚨 🚨 🚨 🚨 🚨 5,018 #BTC (52,325,006 USD) transferred from #Xapo to #OKEx

— Whale Alert (@whale_alert) September 21, 2020
READ: Binance offers DeFi coders $100,000; DeFi market value hits $8 billion
Quick fact: In the Bitcoin world, investors or traders who own large numbers of Bitcoins are typically called Bitcoin whales. This means a Bitcoin whale would be an individual or business entity (with a single Bitcoin address) owning around 1000 Bitcoins or more.
As BTC whales accumulate BTCs, its circulating supply reduces, and this can weaken any bearish trend that BTC finds itself in. This means that over time, it's possible that as Bitcoin approaches its fixed supply of 21 million coins, the price of BTC will go up, with BTC's present demand factored in.
READ: Bitcoin whale transfers 11,230 BTC worth $116 million
Much of the recent increase can be attributed to wealthy entities withdrawing their BTC from the exchange. Apparently, this is not new wealth – rather, it represents a change in the way Bitcoin whales are choosing to hold their coins.
From a macro level, this increase in the number of BTC whales can be considered bullish. While it is difficult to predict market movements, BTC whales have shown historically that they often determine the BTC trend.
Explore the Nairametrics Research Website for Economic and Financial Data
Whales could be anticipating a strong medium to long-term Bitcoin price trend, and are choosing to hold on to BTC in expectation of a bull market.
World's biggest sovereign wealth fund now owns cryptos
Norwegian Government Pension Fund owns almost 600 Bitcoin through its investment holdings.
The world's largest sovereign hedge fund, the Norwegian Government Pension Fund, also known as the Oil Fund, in a report credited to Arcane Research disclosed that the fund owns almost 600 Bitcoin (BTC) through its investment holdings.
Arcane Research analysis data revealed the Oil Fund had 577.6 BTC through its investment in business intelligence firm MicroStrategy.
This puts the company's portfolio in BTC at around $6.3 million. The Norwegian Government Pension Fund owns a 1.51% stake in MicroStrategy.
READ: BTC bounty: 69,000 Bitcoins worth $700 million waiting for you
What we know: The Norwegian Government Pension Fund, has over $1 trillion in assets, including 1.4% of all global stocks, making it the world's biggest sovereign wealth fund. It is not unlikely that the fund has garnered indirect BTC exposure via other investments, in addition to it's exposure to BTC via MicroStrategy.
In an explanatory note to Nairametrics, Ekene Ojieh, Head of Public Relations and Corporate Strategy at Buffalo Chase, a crypto-asset trading firm, gave vital insights on why BTC is now regarded as a treasury asset. She said:
"In the past few months, gold saw a new all-time high of $2072, which is about 42.6% in the last decade. Bitcoin has gained about 8.9 million percentages over the last decade. Security and scarcity are the topmost reasons why traders have trust in safe-haven assets like gold and bitcoin. Bitcoin would outperform gold in a foreseeable future because it's easily accessible for anyone with internet and of course a more profitable asset than gold."
READ: Flying Doctors to raise $1 billion to invest in African Healthcare
She spoke about the initial skepticism that traditional banks, companies, and global financial regulators had on bitcoin, which looks to be changing now, saying:
"The last decade has been quite challenging for bitcoin and the crypto space despite the enormous price increase. Regulators, investors, and mainstream traders were skeptical about bitcoin because of its volatility and how bitcoin works. In recent times, we have seen growth in the adoption of bitcoin and other cryptocurrencies in general; regulators, banks, are finding an entry point into the crypto space.
"In addition, the market cap of both gold and bitcoin, 9 trillion dollars, and 117.81 billion dollars respectively, shows that bitcoin still has a lot of potentials. Going by this trajectory, bitcoin is expected to gain more grounds, increase in value, and also be widely used/accepted."
READ: This Nigerian ETF is one of the best performing investments in the country
Bitcoin's primary advantage: BTC holds a maximum supply of about 21 million digital coins of which there are about 18.5 million in circulation, while over 4 million BTCs have already been lost forever. These show that its definite supply protects the asset against value dilution