Access Bank acquires Zambian Cavmont Bank Ltd
The statement from Access Bank says that the deal is a highly complementary transaction.
Access Bank Zambia, a subsidiary of Nigeria's Access Bank Plc, has reached a 'definitive agreement' with Cavmont Capital Holdings Zambia Plc (CCHZ) to acquire Cavmont Bank Ltd.
The tier-1 bank announced this latest development regarding the merger talk which has been ongoing for a while, in a statement that was signed by its Company Secretary (Sunday Ekwochi) and issued to the Nigerian Stock Exchange earlier today.
According to the statement by Access Bank, the deal is a highly complementary transaction that is expected to combine Access Bank Zambia's wholesale and trade finance capabilities with Cavmont Bank's retail and commercial banking operations.
READ ALSO: CBN debits banks N216.1 billion for CRR compliance
The proposed transaction which, in the meantime is still subject to relevant shareholder and regulatory approvals, is also expected to better position Access Bank Zambia as one of the top 10 banks in the Southern African country.
Customers from the enlarged bank will benefit from greater security offered by what will be one of the most capitalized banks in Zambia with a more diversified product and service offering and a broader geographical footprint and infrastructure.
Access Bank on its notification stated, ''Subsequent to our announcement on July 8, 2020, the Board of Access Bank Plc announces today that its subsidiary, Access Bank (Zambia) Limited, has entered into a definitive agreement with Cavmont Capital Holdings Zambia Plc (CCHZ) regarding proposed acquisition of Cavmont Bank Limited, a subsidiary of CCHZ and subsequent merger of Cavmont Bank's operations into Access Bank Zambia. The proposed transaction, which remains subject to relevant shareholder and regulatory approvals, will position the enlarged Access Bank Zambia as one of the top 10 banks in Zambia and create the momentum to advance its strategic objectives.''
READ: A look at how much banks paid their workers in Q1 2020
''Under the terms of the agreement, Access Bank Zambia will acquire the entire issued ordinary share capital, assets and liabilities of Cavmont Bank while Capricom Group Limited, the ultimate majority shareholder of CCHZ will invest at least ZMW300 million ($16.5 million) of preference shares into Access Bank Zambia. Capricorn will hold preference shares in the enlarged Access Bank Zambia for a period of five years, after which the preference shares will be acquired by Access Bank Plc.''
Download the Nairametrics News App
The statement also notes that the enlarged bank will be well placed to participate in the long-term economic growth of Zambia and will be predicated on the country's vast reserves of natural resources and fast growing young population.
The transaction is expected to be completed during the fourth quarter of 2020.
Convergence Partners' subsidiary, inq acquires Vodacom Nigeria
The company has extended its reach via acquisition of Vodacom Business Africa's operations in some African countries.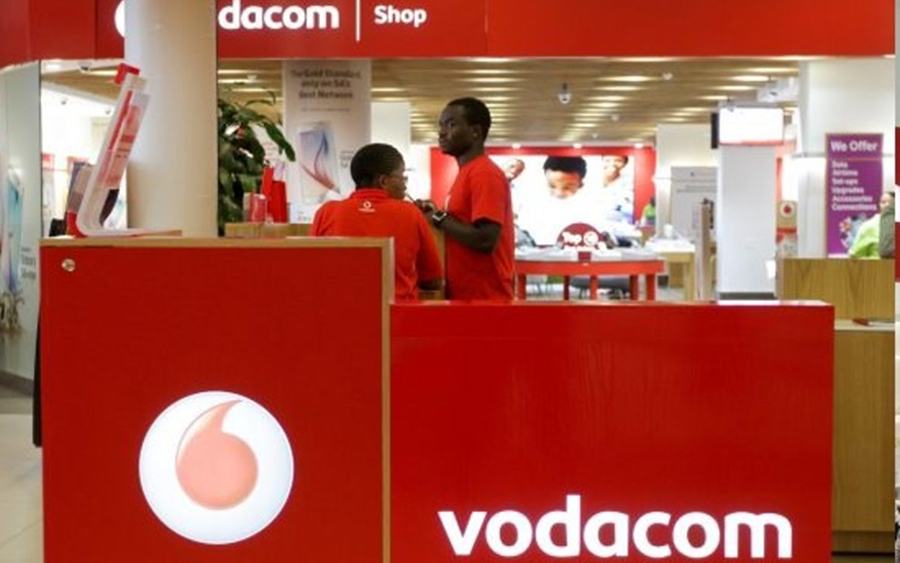 Convergence partners subsidiary, inq (formerly Synergy Communications) has acquired 100 per cent stakes of Vodacom Business Africa's operations in the African countries of Nigeria, Cote d'Ivoire, Zambia with an intent to further acquire that of Cameroon, pending regulatory approvals.
READ ALSO: Google signs in to Theta (blockchain) to transform the global digital economy
Speaking on the motive behind the deal, the company said it had decided to embark on the next phase of building a unified Pan-African cloud and digital service provider, bringing to market a very relevant suite of next-generation technology solutions in the fields of Edge AI, SD-WAN/NFV and Cloud.
(READ MORE: UK-based group to invest $245 million in 100 Nigerian businesses)
The transaction expands inq.'s regional presence as a leading enterprise solutions provider to 12 cities in seven countries across Africa including its existing operations in Botswana, Malawi, and South Africa with additional investment in Mozambique.
Explore the Nairametrics Research Website for Economic and Financial Data
The statement quoted the Managing Director, inq. Nigeria, Valentine Chime, as saying, "Covid-19 has accelerated digital transformation, and inq. is perfectly positioned to deliver intelligent connectivity through seamless delivery of cloud and digital services and technologies to our clients. We are about simpler, seamless solutions."
Continental Reinsurance Plc acquires 100% ownership of its Botswana subsidiary
Continental Reinsurance Plc now holds 100% of issued ordinary share capital in its subsidiary.
Continental Reinsurance Plc has announced 100% ownership of its Botswana subsidiary, as it posts strong growth in its H1 2020 results.
In a bid to continue in its quest for geographical diversity, Continental Reinsurance Plc announced, that it has acquired a minority 40% stake in its Botswana subsidiary, known as Continental Reinsurance Ltd (Botswana), through its holding company – CRe African Investments Limited ("CRAFIL").
This is contained in a press release released September, 10 and signed by the firm's Group Communications Manager, Elsie Mbera.
The acquisition means, Continental Reinsurance Plc now holds 100% of the issued ordinary share capital in the subsidiary, effectively announcing a change in the ownership structure of Continental Reinsurance Ltd (Botswana).
On the rationale behind the deal, the Group Managing Director, Dr Femi Oyetunji, was quoted saying: "The acquisition means not only growth in economic size, but also presents us with an opportunity to enhance our strategic influence, and broaden our market appeal through the expansion of stakeholder segments that we actively interact with."
On who will lead its newly acquired Botswana subsidiary, Dr Femi added that, "Building on our talent growth and diversity strategy, we have appointed Mr Francis Nzwili as Managing Director. Previously with our Nairobi subsidiary, as Managing Director of the Botswana business, Francis comes on board with a wealth of experience in underwriting and business development, that significantly complements the strength of the existing team. The position of Managing Director was previously held by Mr Cas Hansa, who has taken up new strategic responsibilities as Group Head: Underwriting and Claims."
Continental Reinsurance, established in 1985, is a composite private pan-African reinsurer that has been on the continent for more than 30 years, writing business in more than 50 countries across the African continent. It provides support to over 200 insurance companies in Africa, with its main offices in Nigeria, Cameroon, Kenya, Côte d'Ivoire, Tunisia and Botswana.
Digital Currency Group acquires crypto exchange, Luno
DCG's recent acquisition will be of significant financial commitment to support Luno expand worldwide.
One of the leading blockchain companies, Digital Currency Group, or DCG, has recently acquired the British based crypto exchange, Luno.
DCG had initially bought a stake in Luno by investing in the exchange's seed round in 2014. Since then, the exchange has spread its roots across 40 countries and currently boasts of more than five million registered users on its platform.
American based DCG will be making a significant financial commitment to support Luno expand worldwide including where Luno currently operates and beyond. Financial terms of the deal were however not disclosed.
DCG Founder and CEO Barry Silbert spoke on the recent deal. He said, "We are proud to have supported Luno as an early investor, and we recognize a shared commitment to building mission-driven companies that can help transform traditional financial services and improve economic freedom for people all over the world."
"Luno is a high growth, global business and there is a massive opportunity to expand organically and through acquisitions," he added.
DCG stated that Luno will keep operating as an independent organization under the leadership of its CEO while DCG will provide leadership, partnership, and investment capital to help the exchange scale its business.
Luno has become a digital asset powerhouse in many emerging and frontier markets, providing digital asset education, knowledge, and investment tools for individuals in Africa, Asia, and Europe.
Luno has helped broaden the global crypto investment community and the company has seen record growth of its customer base in 2020.
In Africa, the company saw more than 550,000 new users on its platform in Q2 2020 and contributes the largest share of cryptocurrency trading volume on the continent across non-P2P exchanges.
Luno is a leading exchange in several countries that have the highest percentage of cryptocurrency ownership, including South Africa (third-highest of its citizens owning digital currencies), Nigeria (fifth-highest), Indonesia (sixth-highest), and Malaysia (tenth-highest)