OPEC+ planning to pump more crude oil as production increased in July
Total compliance for the month of June for production was revised up to 111%.
OPEC oil production increased by 1 million barrels per day in the month of July, as the cartel reduced its production cuts and major gulf members also ended their added voluntary cuts, as the body plans to ease production cuts by 7.7 million barrels a day.
The body pumped an average of 23.32 million bpd for the month of July, which is over 900,000 more than June when OPEC production hit its lowest level in 20 years.
Backstory
The organization agreed to reduce production by 9.6 million barrels as the pandemic affected demand, leading to record price lows in April. With the rising recovery in demand after April's lows, OPEC agreed to increase production from a cut of 9.6 million barrels to 7.7 million barrels a day from August. The reduction in cuts was backed by both Saudi Arabia and Russia, including other participating oil ministers in the virtual conference.
Saudi Arabia saw the biggest increase in production, pumping close to 8.4 million bpd, which is up 850,000 from their June quota. Meanwhile, Nigeria and Iraq did not add any further cuts to their production in July after both nations achieved most of their quota compliance for the month. Nigeria has also promised to comply with it production quota for the coming months.
Total compliance for the month of June for production was revised up to 111%, according to Reuters.
IEA Executive Director, Fatih Birol, says that even if market demand recovered, uncertainties still lie ahead due to the scale of global economic recovery and if we might see a second wave of the coronavirus.
Analysts warn that OPEC increasing production could be ill-timed as demand may decline anytime soon which may lead to another supply glut hitting the market.
Global oil markets have swung into deficit after months of surplus, with demand exceeding supply in July by about 2 million barrels a day, according to Rystad Energy A/S, a consultant based in Oslo. That's paring some of the inventory glut amassed during the first half of the year.
Although Rystad Energy says that global oil demand surpassed supply by 2 million barrels a day in June, storage may still be a concern as the largest independent oil storage company, Royal Vopak warns it is running out of available space and also warns supply may surpass demand by 700,000 in August and by 2 million by September.
What this means
Oil demand largely depends on a vaccine cure for the pandemic as COVID-19 second wave rebounds are inevitable at this point. If supply exceeds demand due to reduced economic activity, OPEC+ may need to consider further extended production cuts. Nigeria's economy which is heavily dependent on oil would need to also consider even more alternatives to funding the country's budget if a vaccine is not available soon.
The government has implemented a few taxation policies like the newly revised stamp duties, but more economic policies, hopefully looking to take advantage of the African Continental Free Trade Area (AfCFTA), would be needed to increase Nigeria's productivity.
Crude oil prices fall due to fresh wave of COVID-19 caseloads
Brent crude is expected to stay below the $45 resistance levels in the coming days.
Crude oil prices dropped on Tuesday morning at London's trading session. The price drop is due to concerns from oil traders that energy demand is plunging as a fresh wave of COVID-19 caseloads around the world ignite another wave of lockdowns. Moreover, OPEC+ has begun to relax its crude oil production cuts.
West Texas Intermediate dropped 0.73% to $40.71 a barrel as of 05.23 GMT, while Brent crude futures lost 0.77% to grade at $43.81 a barrel.
The fall in these international crude oil benchmarks is happening despite better-than-expected data on manufacturing activity in Asia, Europe, and the United States. Reports yesterday indicated that industries are emerging from the worst of the early COVID-19 pandemic impact.
Insight: In his usual notes to Nairametrics, Stephen Innes, the Chief Global Market Strategist at AxiCorp, explained why crude oil prices are expected to trend downward despite positive economic macros recorded recently from emerged markets. He said:
"The improving macro data likely pared a few weaker shorts overnight. I think it is fair to say that most oil market participants expected more downward pressure on oil to start the week with Covid-19 ravaging the landscape and OPEC + adding more barrels into play.
"The theme remains the same, however, with prices hovering around the $44/barrel level this morning as demand recovers from 2Q lows but stammers from fully recovering because of the continued impact of Covid-19 on oil demand."
Outlook for Brent Crude: While it remains unclear where crude oil prices might be heading to in the short term, the worst-case scenarios similar to the lows recorded in April 2020 have been ruled out. However, the skies are not blue yet for crude oil traders. Brent crude is expected to stay below the $45 resistance levels in the coming days.
Gold prices soars following resurging COVID-19 caseloads
Gold futures gained 0.46% to trade at $1983 at about 6.41 am GMT.
Gold started the first trading week on a bullish note at London's trading session. This is coming on the heels of growing concerns about the ravaging Coronavirus pandemic, triggering gold traders to increase their bullish bet.
Gold futures gained 0.46% to trade at $1983 at about 6.41 am GMT
Spot bullion surged 11% in July, the biggest monthly gain since 2012, as investors weighed a weaker dollar and record low U.S. real yields.
READ MORE: Exxon Mobil, Chevron record their worst losses in history
Why the sudden rush for gold?                                                     
The current global health crisis has prompted unprecedented amounts of stimulus being unleashed by the central banks in most emerged markets. There have also been other dovish monetary policies, including lower rates. All of these have combined to boost gold bulls in solidifying their bullish position on the short term.
In addition, Stephen Innes, the Chief Global Market Strategist at AxiCorp in a note to Nairametrics buttressed the macros supporting the yellow metal's bullish run he said
READ MORE: How the Coronavirus has impacted Forex trading
"Investors will continue to have a favorable view of gold partly on ongoing Covid-19 concerns.
"While gold demand shows few signs of retracing, the yellow metal could face fierce short-term resistance at $2000 given the growing view we could be at the end of the runway for the US yields to fall further. And the US Treasury is running out of the exorbitant privilege of the stronger dollar and safe haven flow."
READ MORE: Naira: Analysts expect rate to hover around N440
Gold has moved through its all-time highs as the story continues to be the Federal Reserve's money-printing coupled with the potential USD1 trillion fiscal stimulus packages for pandemic relief. Real rates continue to trend lower, and the dollar continues to weaken. Therefore, the environment should remain supportive of gold.
Crude oil prices fall due to growing concerns of saturated oil market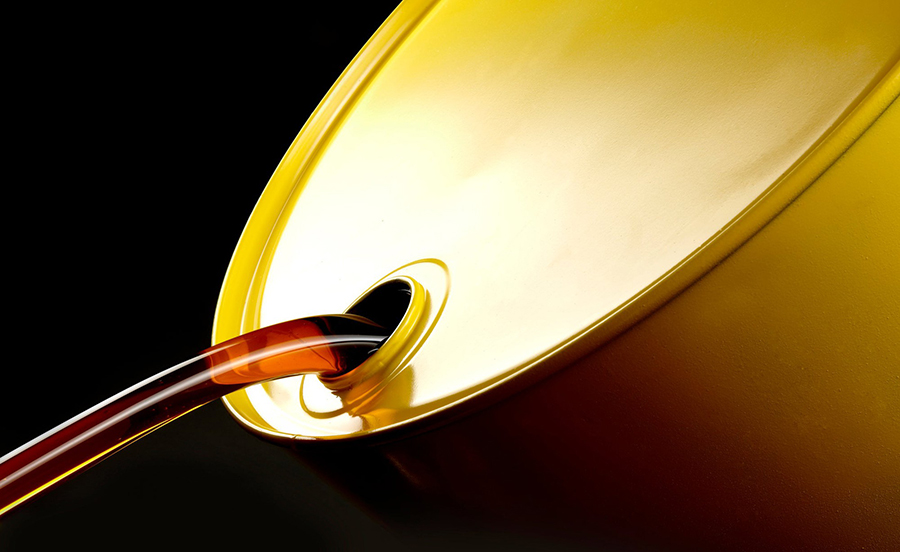 Crude oil prices started the trading week at London's session with a decline, due to growing concerns on oil glut. This macro is coming to light as OPEC+ eased some production cuts this month despite the resurgence of the COVID-19 pandemic.
Brent crude was down 0.34% to trade at $43.37 a barrel as of 6.15 GMT. Also, the West Texas Intermediate (WTI) crude futures lost 0.7%, to trade at $40.02 a barrel.
Brent crude  posted its fourth month of gains in July. Also, the West Texas Intermediate printed a third monthly gain as both rose from their record lows in April, when much of the world was in lockdown due to the ravaging COVID-19 virus.
READ MORE: Biggest oil trader, Vitol, in record compensation, pays over $6 million each to top employees
Some insights: Stephen Innes, Chief Global Market Strategist at AxiCorp, in a note to Nairametrics, explained the impact of COVID-19 fears on crude oil prices. He said:
"Indeed, it speaks fear fast and loud, just how quickly this virus is spreading around the world.
"Adding to matters is that the US consumer market is entering the last few weeks of peak driving season and with mobility tracking data flat-lining so unless there is a significant drop in the Covid-19 case count curve that is sufficient enough to reduce consumer fear of the virus and shift mobility data higher, demand might not get much better from here on in."
READ MORE: Economic restrictions in world's largest economy lowers crude oil prices
What can change this bearish bias?
Crude oil traders are hoping for a super hot August in major economic hubs, especially in some parts of Europe and Asia, so that some of the recent builds in OPEC production can be used to power air conditioning facilities.