COVID-19: Abuja Sheraton suffers 88% drop in revenues
Covid-19 lockdowns have negatively impacted Nigeria's hospitality sector.
Capital Hotels Plc, owners of Abuja Sheraton released its 2020 second quarter results revealing its revenues fell by 88% compared to the same period in 2019. The company reported a loss of N235 million in the quarter.
Shut down impact revenues
In the second quarter, which is the period April to June 2020, the company reported a revenue of N142.3 million compared to N1.18 billion in the same period in 2019. Business activities in the nation's capital territory shut down in the month of April and May as the government imposed restriction of movement to combat the spread of coronavirus. Gradual easing commenced in June but economic activities in most sections of the economy remain subdued.
Its latest results is one of its worst quarters on record even as the first quarter of 2020 produced revenues of N993 million. Room revenues was only N64.3 million in the quarter ending June 2020 compared to 502.7 million in the quarter ending March 2020.
READ MORE: NNPC, partners to invest 53% of COVID-19 N21 billion intervention
Abuja Sheraton has been a shadow of itself for years seeing as its owners seek to recapitalize. However, the huge demand for hotel accommodation in the nation's capital has helped the company deliver revenue growth. The company's revenues have risen from N4.69 billion in 2015 to as high as N5.9 billion in 2018. Revenue fell to N5.1 billion in 2019.
COVID-19 Impact
Nigeria's hospitality sector is one of the hardest hit in the economy as the economic lockdown took its toll on business travels to the capital territory. The lockdown also affected air travel as the nation's airspace remained closed to commercial travel except for private jets and other essential services.
Most 3-4 star hotels in Lagos remain either closed or operating minimally since large Nigerian hotels rely on business travel to boost hotel occupancy rates.
READ MORE: CBN and NIPOST open pilot microfinance branches
The hotel industry faced a different challenge in the first three months of the year when the world stood in shock as the US bombed an Iranian General and oil prices began its steep fall. Coronavirus was still considered a strange Chinese virus at the time.
However, as economies across the world restricted travel in February, business travel in Nigeria was the first to suffer the consequences. Capital Hotel and Ikeja Hotels are the two major listed hospitality businesses on the Nigerian Stock Exchange.
2020 Q2 Analysis: Conoil Plc, hanging by the thread
Conoil must stay aware and strive in Q3 to maintain a positive net cash position.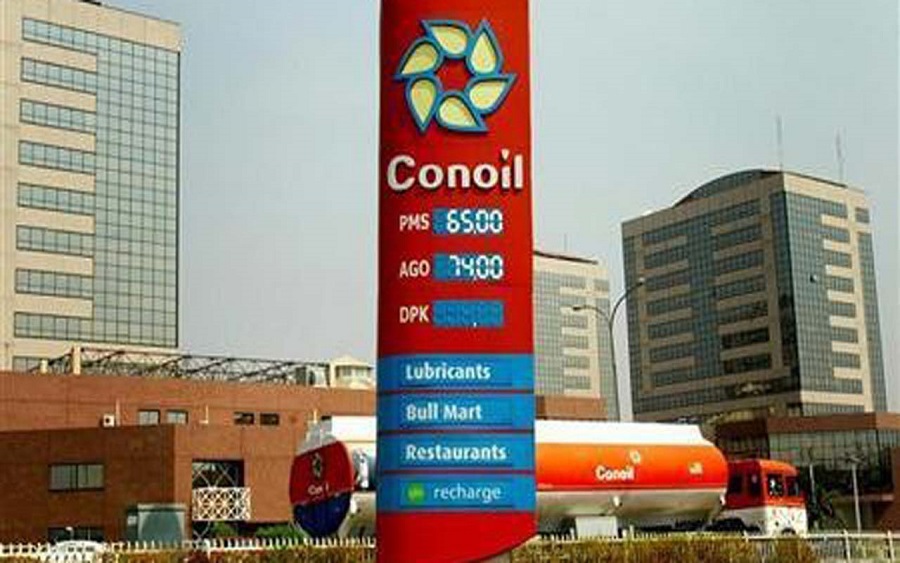 A profit decline worth over N600 million within a 1-year period is more than enough to throw any concerned shareholder in a frenzy. Sadly, this is the reality for Conoil Plc, according to its latest unaudited earnings report.
The company's Q1 2020 result seemed impressive, with about N260 million worth of profit after tax (PAT) reported. Ideally, this ought to have been a sign of good performances for the subsequent quarters of the year. Unfortunately, this hasn't quite been the case.
The appalling nature of the second quarter (Q2) results was partly caused by the COVID-19 pandemic, as well as the recent reduction in fuel pump price by the federal government. As you may well know, the virus hit Nigeria at the start of April 2020, thereby ushering Q2 economic activities and operations into a compulsory lockdown. These notwithstanding, no one could have anticipated a revenue plunge 70% deep in the span of 6 months between Q1 and Q2.
Conoil Plc has an impressive reputation as a market leader playing in Nigeria's downstream oil and gas sector. Due to the company's positioning in the downstream sector, it is seldom directly affected by events in the often volatile global oil market… until now.
The Nigeria-based company was also hit hard when the federal government decided to allow market forces to determine the price of the pump in the country. The price was reduced to 125p/ltr from 145 p/ltr in late March this year. This contributed to the derisory N19.3 billion posted as Q2 revenue.
The oil giant is in the business of marketing, distributing, and manufacturing under three business products, representing its operating segments. They market refined petroleum products and manufacture lubricants and household Liquified petroleum gas (LPGs) for domestic and industrial use. The three segments; White products (PMS, DPK, LPFO AGO), Lubricants, and Liquefied petroleum gas (LPG), individually and respectively experienced poor turnover in Q2.
Worst quarter
Conoil's recently released financial statement exposes arguably its worst Q2 figure in a couple of years, with Profit after tax (PAT) standing at a paltry N78.3 million. This pales significantly in comparison to Q1 PAT figure of N260 million representing a colossal 70% negative change and an 88.9% decline when compared to Q2 of 2019 with PAT of N707 million.
Revenue for the H1 peaks at N57.5 billion (although comparatively way below H1 2019 at N72 billion YoY) with Q2 Contributing a meager 16% N19.3 billion. Fundamental analysis of the financials, exposes that the sporadic shrink in turnover for Q2 could be attributable to these two major reasons. Firstly, the general lull in economic activities sponsored by the COVID-19 pandemic. This affected CONOIL's marketable segment, halving the sales figures for white products by approximately 50% from N36.5 billion to N18 billion in Q1 & Q2 respectively. Manufactured lubricants also experienced a 7.7% dip in Q2 at N1.2 billion from N1.7 billion in Q1.  The second cause as hitherto stated was the reduction in fuel pump price N145 to N125, for the first time since 2016.
The impact of such a decline in revenue is humongous. It questions the company's ability to effectively service its debt obligations in the next quarter as well as providing adequate cover for its cost of sales and other expenses.
Investors are reputed to be ruthless pragmatics who accord more importance to the fine-prints than selling price when making purchasing decisions. Thus they often would place emphasis on the statement of cash flow as opposed to the income statement.
Conoil must stay aware and strive in Q3 to maintain a positive net cash position since Q1 & Q2 bear negative balances of N2billion and N1.2billion respectively. Negative cash flow is always a worrying omen. With current ratio for Q2 at 1.47:1 indicating the Oil giant's relatively unconvincing ability to comfortably settle its liquidity problems if they arise.
Airtel is partnering Standard Chartered Bank as it expands its fintech business
The partnership will enable Airtel to provide increased access to mobile money services to customers.
Airtel Africa Plc is expanding its fintech business. Earlier this morning, the company announced that it had just entered into partnership with Standard Chartered Bank.
Details of the partnership
The aim of the partnership is to enable the telecoms operator to deepen its financial inclusion drive across its key markets.
A corporate disclosure that was signed by the Company Secretary, Simon O'Hara, as seen by Nairametrics, noted that the partnership will enable Airtel to provide increased access to mobile money services to customers.
"Standard Chartered and Airtel Africa will work together to co-create new, innovative products aimed at enhancing the accessibility of financial services and, ultimately, better serve people across Africa. In line with this, Airtel Money's customers will be able to make real-time online deposits and withdrawals from Standard Chartered bank accounts, receive international money transfers directly to their wallets, and access savings products amongst other services," the statement by the company said.
READ MORE: Data War: MTN gains 8.18 million subscribers, as Airtel edges Glo, 9mobile in 2019
New products for Airtel Money customers
The statement further noted the following:
The partnership will enable Airtel to expand the range and debt if its fintech business arm –Airtel Money.
New products and services will be launched at targeted primarily at Airtel's 19 million customer base.
The ultimate aim is to encourage the adoption of mobile money whilst engendering the financial inclusion goal of the CBN.
Chief Executive Officer of Airtel Africa Plc, Raghunath Mandava, commented on the partnership with Standard Chartered Bank saying:
"Our relationship with Standard Chartered boosts financial inclusion across the continent, giving millions of people access to valuable banking services. We continue to invest heavily in cashing in and cashing out locations for our customers and increase our distribution. This means that our customers can now send or receive digital payments via Standard Chartered Bank directly to their mobile phones, as well as cash-out their funds at our exclusive kiosks and branches at their convenience. This highlights Airtel Africa's commitment to providing affordable, innovative, best-in-class solutions to enhance the daily lives of our customers."
READ MORE: Airtel partners Western Union to expand its own mobile money service 
This is an interesting development…
A 2019 article by Nairametrics quoted research reports which estimated that about 73.2 million Nigerians (i.e., 41.6% of the adult population) are financially excluded. That's a lot of people for a country like Nigeria. But the interesting thing is that consistent efforts are being made to collapse the gap.
This effort started off with the primary players in the Nigerian fintech space. Soon, banks caught the buzz and quickly aligned with the mission. Now, telcos like Airtel and if course MTN are also positioning themselves as major players.
Now, here's the interesting thing about telcos' foray into fintech – the fact that they already have the customer base and the technological advantage. These are competitive advantages that could see them replicating the same success that was first recorded in Africa by Kenyan Telco Safari on with its M-Pessa project.
As more players emerge in the Nigerian mobile money/fintech space, there is bound to be competition. However, the good thing is that the market is big enough for all to play. The important thing is about offering the best possible service to customers and ensuring that they are financially included.
Sterling Bank reveals N215 billion sequestered by CBN as CRR Debits
Sterling Bank Plc, one of Nigeria's tier 2 banks reported that the Central Bank of Nigeria's CBN restricted about N215.5 billion of its customer deposits as of June 2020.
Sterling Bank Plc, one of Nigeria's tier 2 banks reported that the Central Bank of Nigeria's CBN restricted about N215.5 billion of its customer deposits as of June 2020.
The bank reported this in its 2020 half-year interim results published on the website of the Nigerian Stock Exchange. According to the data, Sterling Bank's confirmed the amount of its customer deposits now held by the CBN is about N215.5 billion and explained it "represent mandatory reserve deposits and are not available for use in the bank's day-to-day operations" which can be interpreted as Cash Reserve Requirement "CRR".
READ ALSO: CBN debits banks another N459.7 billion for failure to meet CRR target
Sterling Bank Data
Deposits from Customers – N915.3b (N892. 6billion)
Loans to customers – N615 billion (Dec 2019: N618.7 billion)
Sterling Bank CRR – N215.5 billion (Dec 2019: N122.1 billion)
Sterling Bank got debited N93 billion so far this year
This breaks down to about N71.1 billion and N21.9 billion debited in the first and second quarters respectively.
CRR as a percentage of deposits as at June 2020 – 23.5%
READ MORE: As AMCON nears possible 'liquidation', what should we expect?
CBN CRR Policy
The central bank of Nigeria increased its cash reserve requirement (CRR) to 27.5% from 22.5% at the monetary policy committee meeting held on January 23rd to 24th. The CRR is the amount the CBN debits from banks accounts in compliance with its monetary policy objective of mandatorily keeping cash on behalf of banks. The amount is not available for banks to use.
Download the Nairametrics News App
Sterling Bank Results
The Bank also published its 2020 second-quarter results showing net interest income was up 16% to N18 billion.
Pre-tax profits also rose 24% YoY to N3.3 billion despite the Covid-19 pandemic induced economic lockdowns.
Despite the improved profits, the bank did report a spike in its provisions for impairments jumping almost 3 folds to N5.3 billion.
To put this into context, Sterling Bank suffered an impairment of N5.8 billion in the whole of 2019.
Sterling Bank's cost to income ratio remains high at about 86%.