FG announces reopening of exit classes for secondary schools on August 4
This decision was unanimously reached between the Ministry of Education and other stakeholders.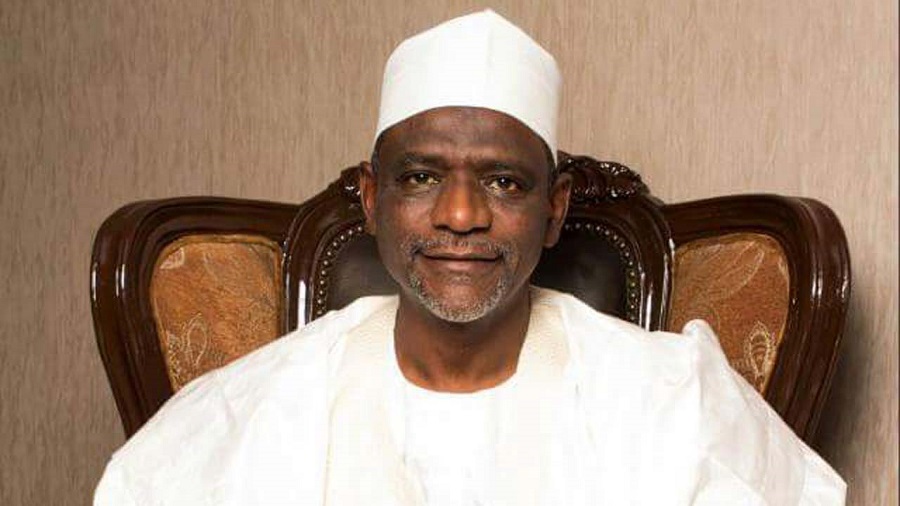 The Federal Government announced this afternoon that exit classes for Nigerian secondary schools are to resume on August 4th, 2020. The announcement was made by the Federal Ministry of Education through a press statement that was signed by its Director for Press and Public Relations, Ben Goong.
According to the government, the reopening of exit classes will enable the students to have 2 weeks to prepare for their West African Examination Council (WAEC) examination which is scheduled to start on August 17, 2020.
This unanimous decision was reached during a virtual consultative meeting between the Federal Ministry of Education, the Commissioner for Education in each of the 36 states of the Federation, the Nigerian Union of Teachers (NUT), the proprietors of private schools, and Chief Executives of examination bodies.
READ ALSO: Update: Lagos to reopen schools on August 3
ATTENTION:

EXIT CLASSES TO REOPEN AUGUST 4TH, 2020

Secondary schools in the country are to reopen as from the 4th of August, 2020 for exit classes only. pic.twitter.com/2n9IctVA0O

— Federal Ministry of Education (@NigEducation) July 27, 2020
Attendees at the meeting also resolved that a passionate appeal should be made to the Federal Government to assist schools across the country, in order to enable them to fast-track their preparedness for the agreed safe reopening.
READ MORE: Nigeria generates over N1.2 trillion oil revenue in 3 months, up by 44.1%
The statement also noted that another meeting is scheduled to hold tomorrow (Tuesday, July 28) between the Federal Ministry of Education and Chief Executives of examination bodies namely NECO, NABTEB, and NBAIS. This is to enable them to harmonize their examination dates, which will then be conveyed to stakeholders by the Federal Ministry of Education.
Today's reopening of exit classes must have come as a surprise to most parents, teachers, and students. As you may well recall, it was just a couple of weeks ago that the Federal Government suspended a previously-announced reopening of schools under its jurisdiction. As Nairametrics reported, the Minister for Education, Adamu Adamu, had even advised WAEC to suspend its examinations. He also urged state governments to toe the line of the federal government because it wasn't the right time to reopen the schools. According to him, it would be preferable for the students to lose an academic year than to become exposed to COVID-19.
The government's earlier stance was understandably met with a lot of criticisms on social media. It is, therefore, interesting that the decision was re-considered.
READ: FIRS introduces stamp duty on house rent and C of O transactions
#EndSARS: FG expects increase in Covid-19 cases in the next 2 weeks
FG has warned that the ongoing #EndSARS protest may spark up a second wave of coronavirus.
The Federal Government has warned that Nigerians should expect an increase in the number of Covid-19 cases across the country in the next 2 weeks.
This is due to the total disregard of the preventive measures against the virus during the ongoing nationwide #EndSARS protest which has been witnessing huge gatherings.
READ: Covid-19: CDC revises guidance, says virus can spread through airborne transmission
This disclosure was made by the Chairman of the Presidential Task Force (PTF) on Covid-19, who is also the Secretary to the Government of the Federation (SGF), Boss Mustapha, at the national briefing of the task force in Abuja on Monday, October 20, 2020.
He said despite the appreciable success recorded so far in the fight against COVID-19, the ongoing protest may spark up a second wave of the virus.
READ: COVID-19: Spike in new cases suggests a looming second wave of the pandemic
Mustapha said, "I can say it authoritatively that with the ongoing protest across the country, in the next two weeks the cases of COVID-19 would have increased. Each and everyone that attended the protest and did not put up any form of protection is likely going to spread the virus. When people contract the virus during the protest gathering, they will go back home and spread it.
READ: 1 billion students in developing nations may be out of school due to second wave of COVID-19 – World Bank
"This is one of the reasons why we must be extremely careful when we congregate because when you gather together in such an atmosphere where people don't wear face masks or maintain the social distance you are creating a potential opportunity for carriers to spread the virus.
"So far we have done pretty well as a country but this protest is like a setback and we must avoid a situation where we will have a resurgence. Countries that thought they have overcome are dealing with the second wave. We are extremely lucky as a nation and we should be careful of any situation that can warrant the second wave."
He said any mass gathering that does not adhere to the non-pharmaceutical interventions that have been put in place, like wearing of face masks, social distancing, and keeping personal hygiene, becomes a super spreader event.
READ: COVID -19: Nigerian companies have records of innovation to turn pandemic challenge to gold
What it means: With the expected spike in the number of Covid-19 cases due to these protests across the country, Nigeria runs the risk of having a second wave of the coronavirus outbreak which had before now been on a decline. This could lead to the resumption of lockdown measures by the government, in order to contain the spread of the pandemic.
COVID-19 Update in Nigeria
On the 19th of October 2020, 118 new confirmed cases were recorded in Nigeria
The spread of novel Corona Virus Disease (COVID-19) in Nigeria continues to record increases as the latest statistics provided by the Nigeria Centre for Disease Control reveal Nigeria now has 61,558 confirmed cases.
On the 19th of October 2020, 118 new confirmed cases were recorded in Nigeria, having carried out a total daily test of 11,794 samples across the country.
To date, 61,558 cases have been confirmed, 56,697 cases have been discharged and 1125 deaths have been recorded in 36 states and the Federal Capital Territory. A total of 590,635 tests have been carried out as of October 19th, 2020 compared to 578,841 tests a day earlier.
COVID-19 Case Updates- 19th October 2020,
Total Number of Cases – 61,558
Total Number Discharged – 56,697
Total Deaths – 1,1125
Total Tests Carried out – 590,635
According to the NCDC, The 118 new cases are reported from 10 states – Lagos (51), Rivers (26), Imo (12), Osun (8), Plateau (6), FCT (5), Kaduna (4), Ogun (3), Edo (2), Niger (1)
Meanwhile, the latest numbers bring Lagos state total confirmed cases to 20,696, followed by Abuja (5,923), Plateau (3,587), Oyo (3,415), Rivers (2,735), Edo (2,645), Kaduna (2,532), Ogun (1,983), Delta (1,812), Kano (1,741), Ondo (1,657), Enugu (1,313),  Kwara (1,050), Ebonyi (1,049), Osun (916), Katsina (904), Abia (898), Gombe (883).  Borno (745), and Bauchi (710).
Imo State has recorded 610 cases, Benue (484), Nasarawa (478), Bayelsa (403),  Ekiti (329), Jigawa (325), Akwa Ibom (295), Anambra (275), Niger (274), Adamawa (248), Sokoto (162), Taraba (117), Kebbi (93), Cross River (87), Zamfara and Yobe (79), while Kogi state has recorded 5 cases only.
READ ALSO: COVID-19: Western diplomats warn of disease explosion, poor handling by government
Lock Down and Curfew
In a move to combat the spread of the pandemic disease, President Muhammadu Buhari directed the cessation of all movements in Lagos and the FCT for an initial period of 14 days, which took effect from 11 pm on Monday, 30th March 2020.
The movement restriction, which was extended by another two-weeks period, has been partially put on hold with some businesses commencing operations from May 4. On April 27th, 2020, Nigeria's President, Muhammadu Buhari declared an overnight curfew from 8 pm to 6 am across the country, as part of new measures to contain the spread of the COVID-19. This comes along with the phased and gradual easing of lockdown measures in FCT, Lagos, and Ogun States, which took effect from Saturday, 2nd May 2020, at 9 am.
On Monday, 29th June 2020 the federal government extended the second phase of the eased lockdown by 4 weeks and approved interstate movement outside curfew hours with effect from July 1, 2020. Also, on Monday 27th July 2020, the federal government extended the second phase of eased lockdown by an additional one week.
On Thursday, 6th August 2020 the federal government through the secretary to the Government of the Federation (SGF) and Chairman of the Presidential Task Force (PTF) on COVID-19 announced the extension of the second phase of eased lockdown by another four (4) weeks.
READ ALSO: Bill Gates says Trump's WHO funding suspension is dangerous
China's economy bounces back from COVID-19 slump, with a growth of 4.9% in Q3 2020
The Chinese economy has seen a growth of 4.9% between July and September, rising from the slump of the COVID-19 pandemic.
The Chinese economy has continued to show stronger recovery from the COVID-19 pandemic, as its economy saw growth of 4.9% between July and September – Q3 2020, compared to the same quarter last year. However, the figure is lower than the 5.2% projected by most international economists.
China is now leading the charge for a global recovery based on its latest Gross Domestic Product (GDP) data. The near 5% growth is a far cry from the slump the Chinese economy suffered at the start of 2020 when the pandemic first emerged.
READ: COVID-19: How CBN policies helped prevent the collapse of the Nigerian economy – Oscar Onyema
READ: TiKTok to take legal actions against President Trump's ban
China's trade figures for September also pointed to a stronger recovery, with exports growing by 9.9% and imports growing by 13.2% compared to September last year.
It appears to be a broadening recovery with the important services sector rebounding. Domestic tourists and travelers have probably helped the recovery continue by spending their money at home because global restrictions mean they can't yet go abroad. With international travel severely restricted, millions of Chinese have been traveling and spending domestically.
READ: OECD reduces global economic decline to 4.5% from earlier forecast of 6% 
What you should know
While the COVID-19 pandemic has hampered the year's growth targets, China remains in a trade war with the US and it has relatively hurt its economy.
For the first three months of the year, China's economy shrank by 6.8% when it saw nationwide shutdowns of factories and manufacturing plants. It was the first time China's economy contracted since it started recording quarterly figures in 1992.
Over the previous two decades, China had seen an average economic growth rate of about 9%; although, the pace has gradually been slowing.
There were 637m trips in China over the eight-day holiday which generated revenue of 466.6bn RMB ($69.6bn, £53.8bn), according to data from its Ministry of Culture and Tourism.
Duty-free sales in the tropical island province of Hainan more than doubled from last year, soaring by nearly 150% according to the local customs data.
READ: China joins WHO vaccine programme as it fills huge gap left by United States
What they are saying
According to Iris Pang, Chief China Economist for ING in Hong Kong, "I don't think the headline number is bad. Job creation in China is quite stable which creates more consumption."
According to Robin Brant, BBC China correspondent, "China's economy continues to grow at rates unimaginable in other Covid-hit countries. Draconian lockdown measures to control the virus combined with some government stimulus appeared to have worked well. While the growth of 4.9% is slightly below some forecasts, industrial output – a good barometer of state-controlled activity, came in above expectations"
READ: Many Billionaires became richer by 27% during the COVID-19 pandemic – Swiss Bank UBS
READ: Access Bank gets regulatory approval to become a Holding Company
According to Yoshikiyo Shimamine, Chief Economist at the Dai-Ichi Life Research Institute in Tokyo, "China's economy remains on the recovery path, driven by a rebound in exports, but we cannot say it has completely shaken off the drag caused by the coronavirus."
Explore Data on the Nairametrics Research Website
Download the Nairametrics News App