FG announces reopening of exit classes for secondary schools on August 4
This decision was unanimously reached between the Ministry of Education and other stakeholders.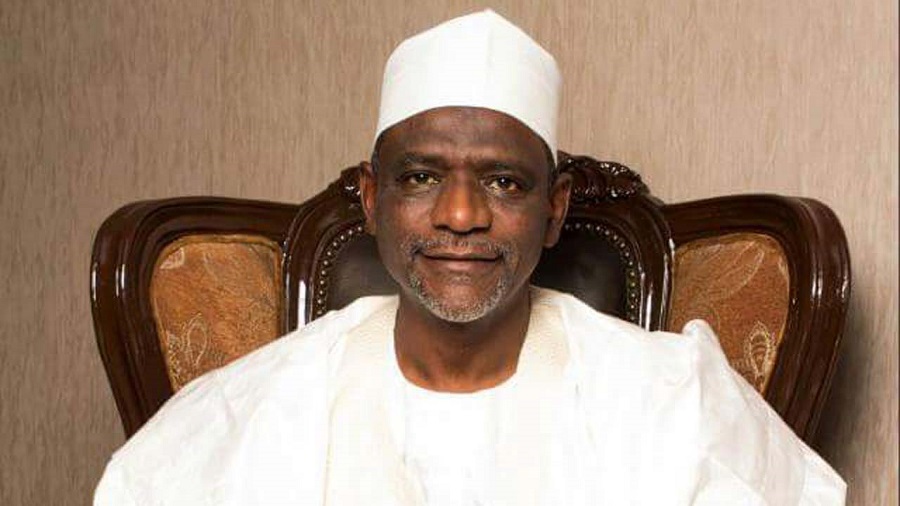 The Federal Government announced this afternoon that exit classes for Nigerian secondary schools are to resume on August 4th, 2020. The announcement was made by the Federal Ministry of Education through a press statement that was signed by its Director for Press and Public Relations, Ben Goong.
According to the government, the reopening of exit classes will enable the students to have 2 weeks to prepare for their West African Examination Council (WAEC) examination which is scheduled to start on August 17, 2020.
This unanimous decision was reached during a virtual consultative meeting between the Federal Ministry of Education, the Commissioner for Education in each of the 36 states of the Federation, the Nigerian Union of Teachers (NUT), the proprietors of private schools, and Chief Executives of examination bodies.
READ ALSO: Update: Lagos to reopen schools on August 3
ATTENTION:

EXIT CLASSES TO REOPEN AUGUST 4TH, 2020

Secondary schools in the country are to reopen as from the 4th of August, 2020 for exit classes only. pic.twitter.com/2n9IctVA0O

— Federal Ministry of Education (@NigEducation) July 27, 2020
Attendees at the meeting also resolved that a passionate appeal should be made to the Federal Government to assist schools across the country, in order to enable them to fast-track their preparedness for the agreed safe reopening.
READ MORE: Nigeria generates over N1.2 trillion oil revenue in 3 months, up by 44.1%
The statement also noted that another meeting is scheduled to hold tomorrow (Tuesday, July 28) between the Federal Ministry of Education and Chief Executives of examination bodies namely NECO, NABTEB, and NBAIS. This is to enable them to harmonize their examination dates, which will then be conveyed to stakeholders by the Federal Ministry of Education.
Today's reopening of exit classes must have come as a surprise to most parents, teachers, and students. As you may well recall, it was just a couple of weeks ago that the Federal Government suspended a previously-announced reopening of schools under its jurisdiction. As Nairametrics reported, the Minister for Education, Adamu Adamu, had even advised WAEC to suspend its examinations. He also urged state governments to toe the line of the federal government because it wasn't the right time to reopen the schools. According to him, it would be preferable for the students to lose an academic year than to become exposed to COVID-19.
The government's earlier stance was understandably met with a lot of criticisms on social media. It is, therefore, interesting that the decision was re-considered.
READ: FIRS introduces stamp duty on house rent and C of O transactions
COVID-19 Update in Nigeria
On the 17th of April 2021, 67 new confirmed cases were recorded in Nigeria
---
The spread of novel Corona Virus Disease (COVID-19) in Nigeria continues to record significant increases as the latest statistics provided by the Nigeria Centre for Disease Control reveal Nigeria now has 164,147 confirmed cases.
On the 17th of April 2021, 67 new confirmed cases were recorded in Nigeria.
To date, 164,147 cases have been confirmed, 154,304 cases have been discharged and 2,061 deaths have been recorded in 36 states and the Federal Capital Territory.
A total of 1.8 million tests have been carried out as of April 16th, 2021 compared to 1.7 million tests a day earlier.
COVID-19 Case Updates- 16th April 2021,
Total Number of Cases – 164,147
Total Number Discharged – 154,304
Total Deaths – 2,061
Total Tests Carried out – 1,838,174
According to the NCDC, the 67 new cases were reported from 10 states- Lagos (26), Kaduna (11), Akwa Ibom (8), Rivers (8), Ogun (5), Kano (3), Osun (3), Abuja (2), and Plateau (1).
Meanwhile, the latest numbers bring Lagos state total confirmed cases to 58,088, followed by Abuja (19,745), Plateau (9,046), Kaduna (9,009), Rivers (7,034), Oyo (6,839), Edo (4,897), Ogun (4,627), Kano (3,935), Ondo (3,226), Kwara (3,120), Delta (2,617), Osun (2,563), Nasarawa (2,378), Enugu (2,259), Katsina (2,097), Gombe (2,034), Ebonyi (2,017), Anambra (1,909), Akwa Ibom (1,810), and Abia (1,683).
Imo State has recorded 1,655 cases, Bauchi (1,540), Borno (1,337), Benue (1,188), Adamawa (1,051), Niger (930), Taraba (910), Bayelsa (878), Ekiti (868), Sokoto (775), Jigawa (527), Kebbi (450), Cross River (385), Yobe (365), Zamfara (234), while Kogi state has recorded 5 cases only.
READ ALSO: COVID-19: Western diplomats warn of disease explosion, poor handling by government
Lock Down and Curfew
In a move to combat the spread of the pandemic disease, President Muhammadu Buhari directed the cessation of all movements in Lagos and the FCT for an initial period of 14 days, which took effect from 11 pm on Monday, 30th March 2020.
The movement restriction, which was extended by another two weeks period, has been partially put on hold with some businesses commencing operations from May 4. On April 27th, 2020, Nigeria's President, Muhammadu Buhari declared an overnight curfew from 8 pm to 6 am across the country, as part of new measures to contain the spread of the COVID-19. This comes along with the phased and gradual easing of lockdown measures in FCT, Lagos, and Ogun States, which took effect from Saturday, 2nd May 2020, at 9 am.
On Monday, 29th June 2020 the federal government extended the second phase of the eased lockdown by 4 weeks and approved interstate movement outside curfew hours with effect from July 1, 2020. Also, on Monday 27th July 2020, the federal government extended the second phase of eased lockdown by an additional one week.
On Thursday, 6th August 2020 the federal government through the secretary to the Government of the Federation (SGF) and Chairman of the Presidential Task Force (PTF) on COVID-19 announced the extension of the second phase of eased lockdown by another four (4) weeks.
Governor Babajide Sanwo-Olu of Lagos State announced the closed down of the Eti-Osa Isolation Centre, with effect from Friday, 31st July 2020. He also mentioned that the Agidingbi Isolation Centre would also be closed and the patients relocated to a large capacity centre.
Due to the increased number of covid-19 cases in Nigeria, the Nigerian government ordered the reopening of Isolation and treatment centres in the country on Thursday, 10th December 2020.
On 26th January 2021, the Federal Government announced the extension of the guidelines of phase 3 of the eased lockdown by one month following the rising cases of the coronavirus disease in the country and the expiration of phase 3 of the eased lockdown.
On 28th February 2021, the federal government confirmed that the first tranche of Covid-19 vaccines will arrive in Nigeria on Tuesday, March 2nd, 2021.
On Tuesday, 2nd March 2021, the National Primary health Care Development Agency announced the arrival of the expected COVX Astrazeneca/Oxford covid-19 vaccines.
On Saturday, 6th March 2021, President Muhammadu Buhari and his vice, Yemi Osinbajo received vaccination against the covid-19 as the State House in Abuja.
READ ALSO: Bill Gates says Trump's WHO funding suspension is dangerous
Lack of vaccine access will reduce Africa's economic growth compared to rest of world – IMF
IMF forecasts that Nigeria is expected to grow by 2.5% in 2021 and 2.3% in 2022.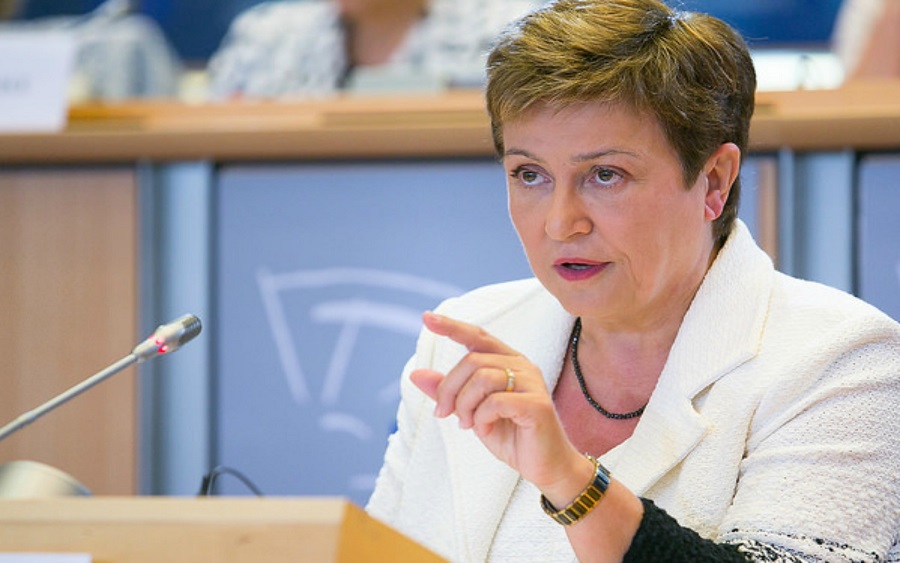 The International Monetary Fund (IMF) has stated that a continued lack of access to vaccines will see Africa's projected growth at 3.4% compared to the rest of the world at 6%.
The IMF disclosed this in its Regional Economic Outlook for Sub-Saharan Africa, April 2021, which was published on Thursday.
What the IMF said
Despite turning out better than expected, growth in 2020 is estimated to have been the worst on record at –1.9 %, leading to a sharp spike in poverty.
In 2021, the region's economy is expected to resume expansion at 3.4%, weaker than the 6% for the rest of the world, amid a continued lack of access to vaccines and limited policy space to support the crisis response and recovery.
Macroeconomic policies will in many countries entail some difficult choices. Saving lives remains the first priority, which will require access to affordable vaccines, ensuring that the logistical and administrative prerequisites of vaccination rollouts are in place, targeted containment efforts, and added spending to strengthen local health systems.
The IMF urged that African leaders needed to create more fiscal space and implement transformative reforms to unlock economic growth. These include mobilizing domestic revenue, strengthening social protection, promoting digitalization, and improving transparency and governance.
The body added that the need for reforms is to reduce debt and find a sustainable footing which would be a catalyst for longer-term growth and provide opportunities for the region's new job seekers.
On growth projections
IMF forecasts that Nigeria is expected to grow by 2.5% in 2021 and 2.3% in 2022.
South Africa is expected to grow by 3.1% in 2021 and 2.0% in 2022.
Kenya is expected to have higher growth at 7.6% in 2021 and 5.7% in 2022.
Meanwhile, Ghana is forecasted to grow by 4.6% in 2021 and 6.1% in 2022.
In case you missed it
Nairametrics reported earlier this month that the International Monetary Fund had lifted its global growth outlook to 6% in 2021 (0.5% point upgrade) and 4.4% in 2022 (0.2 percentage point upgrade), after an estimated historic contraction of -3.3% in 2020, due to the effects of the COVID-19 pandemic.
Nairametrics | Company Earnings
Access our Live Feed portal for the latest company earnings as they drop.