FG announces reopening of exit classes for secondary schools on August 4
This decision was unanimously reached between the Ministry of Education and other stakeholders.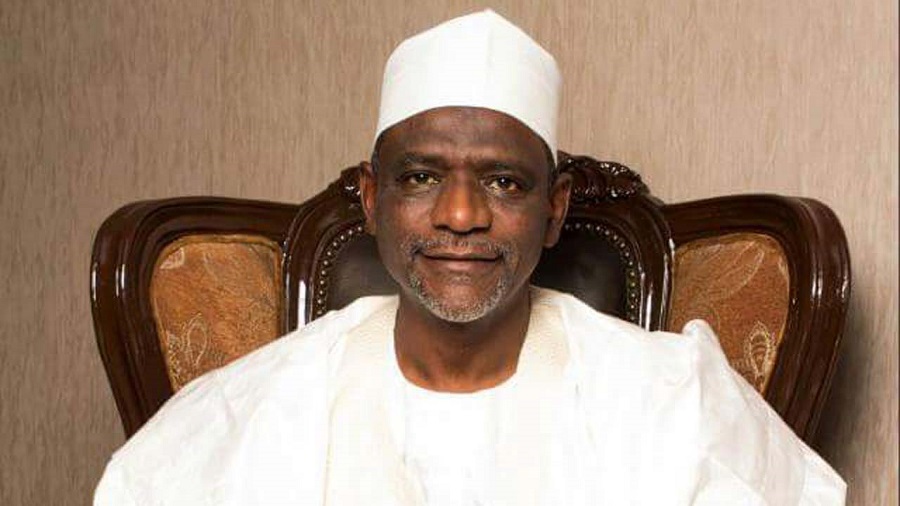 The Federal Government announced this afternoon that exit classes for Nigerian secondary schools are to resume on August 4th, 2020. The announcement was made by the Federal Ministry of Education through a press statement that was signed by its Director for Press and Public Relations, Ben Goong.
According to the government, the reopening of exit classes will enable the students to have 2 weeks to prepare for their West African Examination Council (WAEC) examination which is scheduled to start on August 17, 2020.
This unanimous decision was reached during a virtual consultative meeting between the Federal Ministry of Education, the Commissioner for Education in each of the 36 states of the Federation, the Nigerian Union of Teachers (NUT), the proprietors of private schools, and Chief Executives of examination bodies.
READ ALSO: Update: Lagos to reopen schools on August 3
ATTENTION:

EXIT CLASSES TO REOPEN AUGUST 4TH, 2020

Secondary schools in the country are to reopen as from the 4th of August, 2020 for exit classes only. pic.twitter.com/2n9IctVA0O

— Federal Ministry of Education (@NigEducation) July 27, 2020
Attendees at the meeting also resolved that a passionate appeal should be made to the Federal Government to assist schools across the country, in order to enable them to fast-track their preparedness for the agreed safe reopening.
READ MORE: Nigeria generates over N1.2 trillion oil revenue in 3 months, up by 44.1%
The statement also noted that another meeting is scheduled to hold tomorrow (Tuesday, July 28) between the Federal Ministry of Education and Chief Executives of examination bodies namely NECO, NABTEB, and NBAIS. This is to enable them to harmonize their examination dates, which will then be conveyed to stakeholders by the Federal Ministry of Education.
Today's reopening of exit classes must have come as a surprise to most parents, teachers, and students. As you may well recall, it was just a couple of weeks ago that the Federal Government suspended a previously-announced reopening of schools under its jurisdiction. As Nairametrics reported, the Minister for Education, Adamu Adamu, had even advised WAEC to suspend its examinations. He also urged state governments to toe the line of the federal government because it wasn't the right time to reopen the schools. According to him, it would be preferable for the students to lose an academic year than to become exposed to COVID-19.
The government's earlier stance was understandably met with a lot of criticisms on social media. It is, therefore, interesting that the decision was re-considered.
READ: FIRS introduces stamp duty on house rent and C of O transactions
COVID-19 Update in Nigeria
On the 16th of January 2021, 1,598 new confirmed cases and 7 deaths were recorded in Nigeria
The spread of novel Corona Virus Disease (COVID-19) in Nigeria continues to record significant increases as the latest statistics provided by the Nigeria Centre for Disease Control reveal Nigeria now has 108,943 confirmed cases.
On the 16th of January 2021, 1,598 new confirmed cases and 7 deaths were recorded in Nigeria.
To date, 108,943 cases have been confirmed, 85,367 cases have been discharged and 1,420 deaths have been recorded in 36 states and the Federal Capital Territory. A total of 1.13 million tests have been carried out as of January 16th, 2021 compared to 1.03 million tests a day earlier.
COVID-19 Case Updates- 16th January 2021,
Total Number of Cases – 108,943
Total Number Discharged – 85,367
Total Deaths – 1,420
Total Tests Carried out – 1,135,535
According to the NCDC, the 1,598 new cases were reported from 24 states- Lagos (461), FCT (206), Plateau (197), Rivers (168), Kaduna (116), Anambra (53), Ogun (49), Ebonyi (47), Edo (42), Sokoto (32), Imo (31), Katsina (31), Oyo (30), Akwa Ibom (27), Delta (16), Kano (16), Abia (15), Niger (15), Ondo (11), Bayelsa (10), Borno (9), Kebbi (8), Ekiti (7), Jigawa (1).
Meanwhile, the latest numbers bring Lagos state total confirmed cases to 39,723, followed by Abuja (14,544), Plateau (6,617), Kaduna (6,121),  Oyo (4,679), Rivers (4,382), Edo (3,246), Ogun (2,831), Kano (2,577), Delta (2,102), Ondo (2,070), Katsina (1,723), Enugu (1,583), Kwara (1,566), Gombe (1,489), Nasarawa (1,269), Ebonyi (1,206), Osun (1,186),  Abia (1,129), and Bauchi (1,107).
Borno State has recorded 859 cases, Imo (841), Sokoto (677), Benue (653), Akwa Ibom (615), Bayelsa (608), Niger (547), Adamawa (540), Anambra (513), Ekiti (466), Jigawa (425), Taraba (258), Kebbi (248), Yobe (207), Cross River (169),  Zamfara (162), while Kogi state has recorded 5 cases only.
READ ALSO: COVID-19: Western diplomats warn of disease explosion, poor handling by government
Lock Down and Curfew
In a move to combat the spread of the pandemic disease, President Muhammadu Buhari directed the cessation of all movements in Lagos and the FCT for an initial period of 14 days, which took effect from 11 pm on Monday, 30th March 2020.
The movement restriction, which was extended by another two weeks period, has been partially put on hold with some businesses commencing operations from May 4. On April 27th, 2020, Nigeria's President, Muhammadu Buhari declared an overnight curfew from 8 pm to 6 am across the country, as part of new measures to contain the spread of the COVID-19. This comes along with the phased and gradual easing of lockdown measures in FCT, Lagos, and Ogun States, which took effect from Saturday, 2nd May 2020, at 9 am.
On Monday, 29th June 2020 the federal government extended the second phase of the eased lockdown by 4 weeks and approved interstate movement outside curfew hours with effect from July 1, 2020. Also, on Monday 27th July 2020, the federal government extended the second phase of eased lockdown by an additional one week.
On Thursday, 6th August 2020 the federal government through the secretary to the Government of the Federation (SGF) and Chairman of the Presidential Task Force (PTF) on COVID-19 announced the extension of the second phase of eased lockdown by another four (4) weeks.
Governor Babajide Sanwo-Olu of Lagos State announced the closed down of the Eti-Osa Isolation Centre, with effect from Friday, 31st July 2020. He also mentioned that the Agidingbi Isolation Centre would also be closed and the patients relocated to a large capacity centre.
Due to the increased number of covid-19 cases in Nigeria, the Nigerian government ordered the reopening of Isolation and treatment centres in the country on Thursday, 10th December 2020.
READ ALSO: Bill Gates says Trump's WHO funding suspension is dangerous
Combined Vaccine Manufacturing capacity to hit 6.8 billion doses in 2021
COVID-19 vaccine manufacturing capacity is expected to hit 6.8 billion doses in 2021.
Meristem Group disclosed that the combined effort in manufacturing COVID-19 vaccines for global use is expected to yield about 6.8 billion doses in 2021.
This was revealed in the Annual Outlook 2021 report presented by Meristem Group, titled "Bracing for a different future."
According to the report, the existing manufacturing capacity will only be sufficient enough to immunize about 44% of the global population, which would create obvious vaccination gap and make the pandemic last longer than necessary.
The report states,
"The cold temperature requirements for vaccine storage pose major logistics concern particularly in Sub-Saharan Africa and other low-income countries. WHO estimates that about 50% of vaccines are wasted every year, largely due to a lack of temperature control."
According to the report, the estimated 6.8billion doses are expected to be collaboratively manufactured as follows:  CanSino – 0.2billion, AstraZeneca – 3.0 billion, Gamaleya – 0.3billion, Moderna – 0.4billion, Pfizer-BioNtech – 1.3billion, SinoPharm – 1billion, and SinoVac – 0.6billion.
What you should know
The global population as of 2020 is 7.8billion and 70% is required to achieve herd immunity (otherwise called herd protection)
Herd Immunity or herd protection is achieved when you have most of the population immunized against an infectious disease.
2 doses of the vaccines are required for each person for immunity.
It is expected that between 11 and 15 billion doses would be required to achieve the desired herd immunity, globally.
From all indications, herd immunity may not be achieved until mid or late 2022, with the subsisting 100% vaccine production capacity utilization in 2021 – with neither production nor distribution losses.
To achieve regulatory approval, a vaccine must undergo a three-stage clinical development process after the exploratory and pre-clinical stages and the U.S Food and Drug Administration (FDA) sets a phase 3 efficacy benchmark of 50%.
Covid-19: Global deaths surpass 2 million
Global casualty record for the Covid-19 pandemic surpassed 2 million deaths on Friday.
The Global casualty record for the Covid-19 pandemic surpassed 2 million deaths on Friday, with the United States accounting for 1 in every 5 deaths, as it has recorded over 386,000 casualties so far.
This was disclosed in a report by Reuters in its Covid-19 tally reported on Friday evening.
After the United States, Brazil, Mexico, India and the U.K contribute nearly 50% of the combined casualties.
The report also disclosed that an average of 11,900 casualties are recorded per day in year 2021, despite the fact that it took 9 months for the world to record 1 million casualties.
United Nations Secretary-General, Antonio Guterres, said the 2 million death count was "a heart-wrenching milestone."
"Behind this staggering number are names and faces: the smile now only a memory, the seat forever empty at the dinner table, the room that echoes with the silence of a loved one," he added.
The WHO warned that 2021 could be tougher due to the nature of new variants which transmit the disease faster.
"We are going into a second year of this. It could even be tougher given the transmission dynamics and some of the issues that we are seeing," WHO Chief, Mike Ryan, said.
Analysts expect the global death toll to surpass 3 million by April 2021.
What you should know 
Nairametrics reported that the total number of covid-19 cases in Nigeria had surpassed the 100,000 mark on Sunday 10th January 2021, according to the Nigeria Centre for Disease Control.
The African Union stated that it secured 270 million Covid-19 vaccine doses for the continent from drug manufacturers to supplement the COVAX programme, a step towards the commencement of the complex task of vaccinating over 1.2 billion people with limited financial resources.
The Nigeria Centre for Disease Control on Friday 15th January 2021, announced that 1,867 new cases of the covid-19 virus were recorded across 24 states in the country. This represents the highest number of cases recorded in a single day.