DANGOTE CEMENT, GTBANK, ZENITH record gains, as investors gain N186.6 billion 
The All Share Index rose as banking bellwethers buoyed the Banking Index by 3.71%.
The Nigerian stock market started the first trading day of the week on a positive note, as positive sentiments dominated trading activities. The All Share Index (ASI) increased by 1.46% to close at 24,783.61 index points.  
As a result, investors gained N186.60 billion even as the market capitalization improved from N12.742 trillion to N12.928 trillion.  
A total of 169.9 million shares, valued at N2.38 billion, were traded by investors in 4,336 deals. FLOURMILL was the most traded stock by volume and value at 30.4 million units of shares valued at N518 million. 
Unfortunately, market sentiment, as measured by market breadth, closed in favour of the bears with 19 tickers closing in red relative to 15 gainers. SEPLAT and BERGER PAINTS were the top losers of the day with -9.99% and -9.84% decline, while WAPCO and GUARANTY recorded the largest gains with +9.59% and +7.62% gains in share value. 
The All Share Index rose as banking bellwethers buoyed the Banking Index by 3.71%. The Industrial Index gained 3.34% to support the positive movement in the ASI. However, the Oil & Gas, Insurance, and the Consumer Index dipped by -5.70%, -1.81%, and -0.32% respectively.  
GUARANTY (+7.62%), ZENITHBANK (+2.58%), and UBA (+2.50%) boosted the Banking Index, while WAPCO (+9.59%) and DANGCEM (+5.66%) drove the Industrials. On the flip side, SEPLAT (-9.99%) led the laggards in the Energy Index, even as the Insurance and Consumer Goods Indexes fell no thanks to MANSARD (-10.00%), PZ (-8.99%), and CADBURY (-7.59%) declined 
Top Gainers 
WAPCO was up 9.59% to close at N12
GUARANTY was up 7.62% to close at N23.3
DANGCEM was up 5.66% to close at N141.8
ZENITHBANK was up 2.58% to close at N15.9
UBA was up 2.50% to close at N6.15 
Top Losers 
SEPLAT was down 9.99% to close at N312.7
BERGER was down 9.84% to close at N5.5
CAP was down 9.76% to close at N17.1
CADBURY was down 7.59% to close at N6.7
JBERGER was down 6.16% to close at N17.05 
Outlook
The Nigerian bourse ended on a bullish note, as top tier-1 banks led by ZENITH, UBA, and GTB triggered the market movement upward. Other blue chips stocks like DANGOTE CEMENT also recorded gains. This notwithstanding, Nairametrics envisages cautious buying due to the reported resurgence of COVID-19 caseloads and the geopolitical tension between the world's two superpowers. 
Five things to consider before securing a loan
It is important to consider these five tips before securing a loan.
Financial security is when you know you do not have to worry about the basic needs of life. It also involves having the courage to comfortably withstand any emergency life throws your way.
The outbreak of COVID-19 was unexpected. Apart from the health implications it caused, the global economy has suffered greatly.
The outbreak of the virus resulted in job losses and business closure. The situation is so worse that even stable sources of income are no longer guaranteed.
As a result, many people have had to reduce their expenses, and the need to seek loans to enable sustainability or survival is on the rise.
While many may consider taking loans to meet their current needs, here are five (5) tips on what to consider before taking that step.
1. The lender
With different financial institutions willing to offer loans, it is crucial to find the right lender. At a critical time, such as this, securing a loan can come at significant risk and cost. It is, therefore, essential to get it from a source that will provide acceptable terms. It could be from a friend, family, community fund or a microfinance bank. Ensure you secure the loan from a lender willing to give you the best possible conditions and a well laid out repayment plan.
2. Do Your Homework
Research is key. Do your homework and be well informed about it. Ensure you have a realistic means of repayment. Look at the viability of the loan and ensure that you have a realistic chance of paying back on its due date.
3. Work Out Your Payment Plan
Many focus on planning on how to spend a loan and determining how much they need to secure. While this is essential, it is equally important to plan on how you will repay a loan. It would be best if you decide whether you will be paying on a weekly or monthly basis. These factors will guide you in choosing a loan with favourable payment terms to avoid unplanned costs.
4. Credit History
Having a good sense of your credit history is also very important. Know your cash flow and be sure of your income and expenses. Know the precision in terms of what you can get and when you can get it, so as to draw up an excellent and reasonable payback strategy.
5. Terms and Conditions
Ensure you read the fine print and understand the various terms and conditions of a loan before signing any legally binding documents, including a personal loan agreement. In some instances, you may find it difficult to understand certain things regarding the loan you are about to secure. Try as much as possible to clarify all doubts before taking the final decision.
Financial strain may not be the sole purpose of taking a loan. However, whatever the reason may be, it is crucial to consider these five tips before securing one.
Nigerians borrow N3.34 trillion in one year – CBN
The document stated that the credit was stimulated by the policy on Loan-to-Deposit Ratio (LDR).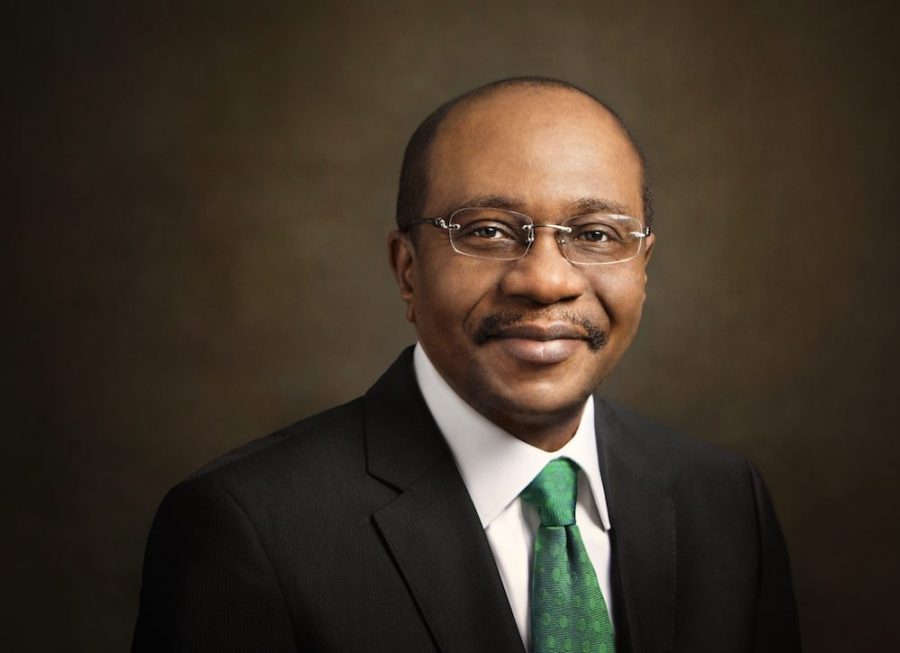 The total gross domestic credit in Nigeria increased from N15.56 trillion in May 2019 to N18.90 trillion as at June 2020. This was disclosed by the Central Bank of Nigeria via a communique issued on Thursday.
The document, which included the personal statements of members of the apex bank's Monetary Policy Committee (MPC), stated that the credit was stimulated by the policy on Loan-to-Deposit Ratio (LDR).
#CBN Monetary Policy Committee Communique No 131 with Personal Statements of Members…https://t.co/tCpKAsBdWd

— Central Bank of Nigeria (@cenbank) August 13, 2020
Drivers of the credit
Kingsley Obiora, Deputy Governor, CBN, explained that the credits were driven especially by demands from the manufacturing sector, consumer credit, general commerce, information and communication, and agriculture, among others. He said:
"Under the circumstances, the financial system has maintained a sound and stable position, following effective interventions by the CBN.
"Short-term interest rates continue to suggest some surfeit in the system with average Open Buy Back (OBB) and inter-bank call rates rising to 5.75 and 11.31 percent in June 2020, from 5.22 and 5.80% in May 2020, respectively.
"Non-performing loans (NPLs) decreased to 6.4% at the end of June 2020, compared to 9.4 percent in the corresponding period of 2019, reflecting recoveries, write-offs and disposals."
He, however, added that despite the improvements, the economy continued to face significant headwinds to a robust recovery, as the number of COVID-19 cases exceeded 36,000 cumulatively, and continued to rise.
"The headline inflation rate increased slightly to 12.56% in June from 12.40% in May, with food inflation at 15.18%.
"Furthermore, 87% of households owning non-farm businesses have highlighted difficulties in raising money for their enterprises," he added.
Obiora stated that it was clear that the economy faced an uncertain path, with long-lasting consequences for the livelihoods of many.
The decisive efforts of governments and central banks across the world have provided a strong foundation for the current recovery. However, it would be remiss to assume that the crisis is now over, especially as there remain many unknowns regarding the virus.
CBN says 22 banks to restructure over 35,000 loans due to COVID-19
This is seen as part of measures by the apex bank to curb the rise in non-performing loans.
The Central Bank of Nigeria (CBN) has disclosed that 22 Nigerian banks submitted requests to restructure 35,639 credit facilities of businesses that were impacted by the coronavirus pandemic, as of July 20, 2020.
This represents 41.92% of the total industry loan portfolio and has partly reflected in improved industry risk profile, as non-performing loans ratio declined from 6.6% in April 2020 to 6.4% in June 2020.
The disclosure is part of the personal statement made by the CBN Deputy Governor, Financial System, Aisha Ahmad, during the last Monetary Policy Committee (MPC) on July 20, 2020.
She said that the net interest margin remained quite robust despite lower interest income, due to much lower industry interest expense, as deposit rates continued to decline.
This is seen as part of measures by the apex bank to curb the rise in non-performing loans in the system due to the impact of the coronavirus pandemic and low oil prices.
Also, as part of the drive to reduce non-performing loans, Nairametrics reported that the CBN had given approval to banks to debit bank accounts of chronic loan defaulters with other banks. They were given the power to debit loans and accrued interests due from bank accounts of loan defaulters across the banking system.
She also said, "The loan-to-deposit ratio (LDR), Global Standing Instruction, streamlining of access to Open Market Operations securities and other complementary measures have been strong tailwinds which have strengthened intermediation via increased lending to the key sectors such as manufacturing, agriculture and consumer markets (gross credit grew by an additional N300 billion from N18.6 trillion to N18.9 trillion between end April and end June 2020 respectively) and lower market lending rates, which have insulated the financial system from the worst impact of the pandemic."
Aisha Ahmad explained that these efforts were supported by various ongoing CBN interventions to reduce the impact of the coronavirus pandemic on businesses and households.
Some of these interventions include the N50 billion SME and household facility, out of which N49.195 billion has been disbursed to over 92,000 beneficiaries; the N100 billion healthcare facility, and N1 trillion manufacturing and agricultural interventions alongside other significant interventions.
In her note, she said sustained credit to the real economy, particularly for SMEs and households, would be crucial to economic recovery, therefore maintaining banking industry liquidity would be paramount.