Unilever could be living out its lifecycle to a rebound
Its Q1 2020 interim report, revealed a 30% decline across its revenues streams.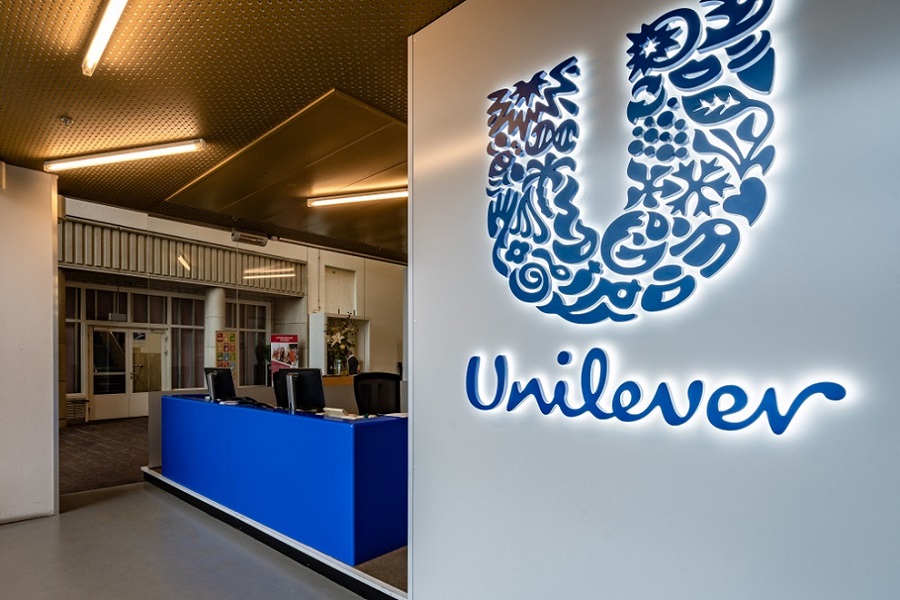 Most businesses have a very similar lifecycle; while there are different ways this could play out, the script is pretty much the same – startup, growth, maturity/peak, decline. At this point, a reversal, which could be in the form of the company's rebranding or a redefinition of operations based on current trends, then has to take place to lead to the company's rebirth and restart the cycle – otherwise, meet its end.
Over the past few years, Unilever – producer of some of the most top-of-mind household and lifestyle brands, has experienced a decline in its operations. The 91-year old FMCG company having around 400 loved brands in more than 190 countries had hit a wall with structural deficiencies around its management of trade receivables in Nigeria. This issue dates back to 2016 when the only amount reported as cash out of a revenue of about N32 billion in the first 6 months of the year, the company only collected N8.6 billion in cash. In 2019, it wrote down about N721 million in impaired receivables and had to put out strict measures to tighten its credit policy to its distributors to enable it manage its huge receivables. A previous Nairametrics article captures all the preceding details.
READ ALSO: UBA Records 13% Earnings Growth and Delivers N111billion Profit
In 2019, Unilever's revenue plunged in 3 out of 4 quarters, and the trend has continued this year as its most recent results have followed the same momentum. Covid-19 has not made it any easier as inflation amongst other economic constraints has threatened the purchasing power of Nigerians who would have reallocated funds to only essential items. Its Q1 2020 interim report, revealed a 30% decline across its revenues streams. Revenue had fell by 19.5% from N9.2 billion in the corresponding quarter in 2019 to N7.4 billion in Q1, 2020. Its H1 results, together, show a 36% decline in revenue as both business lines – Food Products and Home & Personal Care, reported 28% and 43% declines respectively as compared to H1 2019 results.
READ ALSO: GTBank declares closed period as directors meet July 22nd to consider H1 result
The brand has good market share and fair fundamentals
Unilever's Home & Personal Care division has a wide range of popular products like LUX beauty soap, Close-Up toothpaste, Vaseline Petroleum Jelly, OMO Multi-Active Detergent, Sunlight washing powder, Pepsodent toothpaste, Rexona, Pears Baby Product ranges and many more while its Food Products division has names like Lipton Yellow Label Tea and Knorr bouillon cubes in its stash. If most of these names ring a bell, it is because the company has overtime developed these brand names and attained good market share. That said, it also has competition like Nestle on its tail.
READ MORE: Top 10 highest earning CEO's in Nigeria
Unilever's share price at market close today is 12.85, on the low side of its 52-week range of 9.90 and 32.00. While its price to book ratio isn't bad at 1.1184, revealing a level of undervaluation, its negative EPS of -1.44 is worrisome albeit attributable to the overall reduction in earnings. One of the peculiarities of companies at this phase is a change in management so as to stir the waters and enforce the required amount of change to cause a turnaround. Toeing the line, the company had asked its previous CEO Yaw Nsarkoh to resign and Mrs. Adesola Sobande-Peters was delegated as the interim Managing Director of the company.
READ: Dangote to create 100,000 jobs with sugar projects
Its rebound will, however, only come to fruition when major strategies are deployed to rebrand its operations, better structures are put in place, and new markets based on current trends are explored so as to increase its revenue across all frontiers. For investors, the best bet might be to hold on for the long term until losses are recouped.
GlaxoSmithKline in big trouble as losses mount
The results were less than impressive with several key indicators showing a year-on-year decline.
GlaxoSmithKline Consumer Nigeria Plc ("GSK Plc" or "the Company") is a public limited liability company with 46.4% of the shares of the Company held by Setfirst Limited and Smithkline Beecham Limited (both incorporated in the United Kingdom), and 53.6% held by Nigerian shareholders.
The ultimate parent and controlling party is GlaxoSmithKline Plc, United Kingdom (GSK Plc UK). The parent company controls GSK Plc through Setfirst Limited and SmithKline Beecham Limited.
The Company recently published its unaudited first quarter (Q1) 2021 consolidated financial statements for the period ended 31 March 2021.
READ: GSK Consumer Nigeria Plc records 3.34% increase in 2020 9M revenues
The results were less than impressive with several key indicators showing a year-on-year decline. For example, Group revenue (turnover) declined from ₦4.99 billion in Q1 2020 to ₦3.46 billion in Q1 2021 a drop of over 30.66%. The revenue drop was due to a sharp decline in the local sale of its healthcare products.
Total loss after tax as of Q1 2021 was ₦238.07 million compared to a profit after tax of ₦113.47 million for the same period to Q1 2020.
The company is essentially divided into two segments viz: Consumer Healthcare and Pharmaceuticals. While the Healthcare segment was largely profitable in Q1 2021 (making a profit before tax of ₦ 8.73 million by March 31, 2021, the pharmaceuticals segment made a loss of ₦262.93 million in the same period.
READ: GlaxoSmithKline Nigeria announces changes in its board
The Consumer Healthcare segment of the company consists of oral health products, digestive health products, respiratory health products, pain relievers, over the counter medicines, and nutritional healthcare; while the pharmaceutical segment consists of antibacterial medicines, vaccines, and prescription drugs. While goods for the consumer healthcare segment are produced in the country, the pharmaceuticals are all imported.
The largely imported pharmaceutical products are thus exposed to the vagaries of foreign currency fluctuations coupled with a negligible to no revenue from the foreign sale of its healthcare products (same as in Q1 2020) as it barely exports its products out of the country.
The cost of importing the antibacterial, vaccines and prescription drugs, and the significant local operating expenses wiped off the marginal gross profits made by the pharmaceutical segment of the company. In effect, the gross profit of ₦508.12 million made by the pharmaceutical segment of the company was eliminated by an operating expense of ₦735.7 million and this resulted in a net loss for the pharmaceutical segment of the business.
READ: Nigerian Breweries posts N7.66bn as Q1 2021 profit, shares gain 2.2%
Apart from the impact of imported pharmaceutical products as already discussed, other issues that affected the company's Q1 2021 results and are likely to continue to affect its performance in future include:
A limited product mix that has only the likes of Macleans and Sensodyne (Oral Healthcare); Pain relievers (Panadol and Voltaren); Digestive Health (Andrews Liver Salt); and Respiratory Health (Otrivin and Panadol Cold and Catarrh) all within the Consumer Healthcare segment.
Increased competition, particularly from local pharmaceutical manufactures of similar over the counter medicines and other prescription medications and vaccines.
In addition, in October 2016, GSK Plc divested its drinks bottling and distribution business that manufactures and distributes Lucozade and Ribena in Nigeria, and other assets including the factory used for the drinks business to Suntory Beverage & Food Limited. The loss in revenue from these popular brands continues to impact its topline.
GlaxoSmithKline (GSK) is a global healthcare company and is well-known and acknowledged for its pioneering role in discovering and distributing vaccines for the likes of hepatitis A and B, meningitis, tetanus, influenza, rabies, typhoid, chickenpox, diphtheria, whooping cough, cervical cancer and many more.
It is also renowned for its manufacture and distribution of prescription medicines such as antibiotics and treatments for such ailments as asthma, HIV/AIDS, malaria, depression, migraines, diabetes, heart failure, and digestive disorders.
Perhaps GSK Plc's fortunes may change if the company is able to obtain the parent company's licence to manufacture GSK-owned vaccines and prescription medicines within the country while also exploring the possibility of extending the sale of its products outside the shores of the country.
Since different expertise is required for vaccines and prescription drug manufacture and distribution as compared to manufacture and sale of consumer healthcare products, perhaps another alternative may be for the company to create two separate companies with one company being a 100% vaccines and prescription drug pharmaceutical manufacturing and distribution company while the second company specializes entirely in the manufacture and sale of consumer healthcare products.
As a result of the Q1 2021 performance, the company's earnings per share (EPS) dropped to -20 kobo compared to the 9 kobo earnings per share reported in Q1 2020. At the start of 2021, GSK Plc's share price was ₦6.90 but the company has since lost over 10% of its price valuation as the company's share price closed at ₦6.20 on April 30, 2021.
NB Plc's share price and dividends keeping shareholders happy
It was not all hunky-dory for the company as its cost of sales jumped from N48.3 billion in Q1 2020 to N66 billion in Q1 2021.
Nigerian Breweries Plc ("NB Plc" or the "Company") reported its first-quarter (Q1) 2021 results on April 23, 2021.
The company's performance was impressive considering the headwinds it faced late in 2020 and early 2021 from inflationary pressures, poor consumer purchasing power, lethargic economic growth, and increase in the company's beer prices which took effect from Q4 2020.
The company achieved a net revenue for the three months to March 31, 2021 of N105.68 billion compared to N83.23 billion for the same period to March 31, 2020 — a 27% increase compared to the Q1 2020 results.
It also achieved a N39.67 billion gross profit — a 13.7% increase in gross profit compared to Q1 2020.
Quarter-on-quarter EBITDA rose by 22.8% from N19.82 billion in Q1 2020 to N24.34 billion in Q1 2021. Other positive outcomes quarter on quarter were the increase in operating income (from N10.94 billion to N14.49 billion), profit before tax (from N8.3 billion to N11.51 billion), and profit after tax (from N5.53 billion to N7.66 billion).
It was not all hunky-dory for the company as its cost of sales (direct costs attributable to NB Plc's production) jumped from N48.3 billion in Q1 2020 to N66 billion in Q1 2021, an increase of N17.7 billion. According to the company, its costs are subject to seasonal fluctuations as a result of weather conditions and festivities. As a result, the company's results and volumes are dependent on the performance in the peak‐selling season, typically resulting in higher revenue and profitability in the last quarter of the year.
The total cost of sales, marketing and distribution, and administration expenses grew from N72.47 billion in Q1 2020 to N91.63 billion in Q1 2021 – a jump of 26.43%. This jump was largely attributable to the cost of raw materials and consumables which grew to N46.53 billion (compared to N30.2 billion for the same period in Q1 2020).
The raw materials cost pressure has been a trend since Q2 2020 driven by the rising commodity prices, foreign exchange devaluation and domestic inflationary pressures. As a result, the cost of the raw materials to net income ratio has continued to rise. This ratio was 36.3% in Q1 2020 but has risen to 44% in Q1 2021.
What may be a source of particular concern for the company is how well working capital is being managed from a liquidity and leverage perspective. The company reported cash and cash equivalents of N30.37 billion in Q1 2020, this had dropped to N18.43 billion by Q1 2021. In the same period, trade debtors and other receivables (i.e., those that owe the company for purchases that have not been paid for) had increased from N11.42 billion in Q1 2020 to N23.48 billion in Q1 2021, an increase of over 105% in just 12 months!
More worrying, in terms of magnitude, are trade creditors and other payables (i.e., those that the company owes payments for goods and services purchased) which grew from N139.2 billion in Q1 2020 to N145.41 billion in Q1 2021, a rise of N6.21 billion (or 4.5%) in just 12 months.
While the company's loans and borrowings had reduced significantly (short-term loans in Q1 2021 was N35.65 billion versus N39.64 billion in Q1 2020; and long-term loans in Q1 2021 was N15.87 billion versus N51,81 billion in Q1 2020), the cost of borrowing, that is, interest expenses that the company paid on borrowed funds, rose from N2.7 billion in Q1 2020 to N3 billion in Q1 2021. This suggests that while short term and long-term borrowing have reduced, working capital needs are being refinanced at a higher cost or alternatively, most of the reduced short term or long-term borrowings have simply been restructured from longer-term loans to shorter-term overdrafts and commercial papers with a higher interest expense. The balance sheet as of Q1 2021 showed a liability in the form of bank overdraft and/or commercial papers of N21.44 billion which was not in the books in Q1 2020.
The first-quarter report also showed that as of March 31, 2021, the company had revolving credit facilities with five Nigerian banks to finance its working capital with the approved limit of the loan with each of the banks ranging from N6 billion to N15 billion (total N66 billion). N9 billion of the available amount was utilized at end of March 2021 (2020: Nil).
It should be noted that NB Plc's financial statements for the 3 months ended 31st March 2021 are yet to be independently audited, so the results may be further improved or be worse, depending on the views and professional opinion of the external auditors in terms of accounting treatments and management judgement on significant transactions.
From the company's numbers and explanations, the results are clearly driven by:
(1) Benefits from its increased pricing with the raised prices taking effect from December 10, 2020. The increases ranged from 5.2% to 6%, mainly on selected brands packaged in aluminium cans and on the 600-ml Star Larger returnable glass bottle.
(2) Volume growth in its premium brands (particularly Heineken) and non-alcoholic portfolio (particularly Maltina).
(3) Relative inelastic demand for its portfolio mix despite price increases, availability of substitutes, and stagnate consumer wages eroded by inflation. In economics, inelastic demand occurs when the demand for a product remains static or changes less than changes in price.
Overall, the company achieved outstanding results that would have confounded analysts' estimates. Given continued inflationary trends and currency depreciation, it would be interesting to see whether turnover and profitability growth are sustainable over the remaining quarters of the year. On its financial year 2020 performance, the company paid a final dividend of NGN0.69 in April 2021 (interim of NGN0.25 paid in December 2020). If the trend is sustained, it can only be good news for NB Plc in terms of increases in its share price and dividends for its shareholders.
Heineken Brouwerijen B.V owns 37.73% of the company to which NB Plc pays annual technical service fees and royalties.
Nairametrics | Company Earnings
Access our Live Feed portal for the latest company earnings as they drop.