Meet Atedo Peterside, the man who refuses to go with the crowd  
Atedo Peterside, the man who runs in when everyone is running out.   
At the height of the COVID-19 pandemic, when most people were seeking ways to hold on to their jobs and prepare for the economic hardship that was bound to ensue, one man was busy resigning from his positions on the boards of several listed companies.   
What were his reasons? Well, he wanted to focus on other interests, precisely on the ANAP Foundation COVID-19 Think Tank which he had just founded at the time. The non-governmental organisation was established with the aim of helping combat the pandemic.   
That man is Atedo Nari Atowari Peterside, who also goes by the acronym, ANAP. Besides founding IBTC which is currently a part of Stanbic IBTC Holdings Plc, Peterside also founded ANAP Jets. He has been instrumental to the growth of several companies in the private sector and is a key player in influencing public policy in the country. Peterside has also been appointed by successive governments to serve on different important committees.   
This week on our founder's profile, we bring you Atedo Peterside, the man who runs in when everyone is running out.   
Explore Economic Research Data From Nairametrics on Nairalytics
Let's talk about his early years 
Mr Peterside was born to the family of Chief Michael Clement Atowari Peterside and Patricia Awune Gboloba Bob-Manuel in 1955. As the only boy in a family of three children, he grew up under a strong parental influence. His father was an Ophthalmologist, and whenever his job allowed him to be at home, he devoted the time to raising his kids with stern lectures as well as he did with lighthearted jokes.   
In 1965, ten-year-old Atedo finished his primary education and proceeded to boarding school at Kings College,  Lagos. However, the onset of the Nigerian Civil War suspended his education until 1970 when the war ended.   
Despite losing all his savings in the war, Chief Peterside worked and saved enough to send his son to the City University, London in 1973. It was there that he obtained his first degree in Economics. He later obtained his Master's degree in 1977, also in Economics from the London School of Economics and Political Science.   
READ ALSO: Atedo Peterside shares throwback picture of pioneer Stanbic IBTC staff members
Why he chose his career path 
In a tribute to his father in 2016, Atedo recalled that his father's profession as a medical doctor meant that he was always on call and hardly at home with the family. Much as he wanted to follow his father's footsteps and be a "force for good," Atedo knew even then that there had to be another way to make positive impacts in the world without being a medical doctor.   
"Because you were permanently 'on call', I decided from a very early age that there must be alternative paths to earning a decent living outside of medicine, which looked like a thankless job to me," he wrote in the tribute.  
Even though that was the time when it was more fashionable to take a career as a medical doctor or a lawyer, Atedo would not go with the flow.   
The consciousness that some 'good soldiers' had been killed in the coups, political crisis and civil war in the 1960s also discouraged him from toeing that line. The stories of the war, as he later noted, was his first painful encounter with the concept of "collateral damage," and it seemed so unfair that people should have to suffer such consequences trying to put things right in their fatherland.   
It was then that he decided he was going to be an entrepreneur and settled for studying Economics when he went to the United Kingdom for his first degree.   
After schooling, Atedo started his banking career with full consciousness of his main objective – becoming an entrepreneur. He took up a job with the NAL Merchant Bank (now known as Sterling Bank Plc), which was considered one of the foremost merchant banks at the time. He already knew for a fact at this time that he wanted to go into Investment banking. And he wanted to own one of such banks. 
READ ALSO: Royal Rumble at first trading week of Q3 2020, ASI down 1.99% WoW
While talking about this years later, Atedo said "I was more of an entrepreneur who just happened to be in banking. I took to banking as a career with the clear intention of becoming a bank entrepreneur."  
With these dreams in mind, he attended the Owner/President Management Programme at the Harvard Business School from 1991–1993.  
Founding IBTC 
Despite knowing that he wanted to start a bank, Atedo had to stay on for 10 years at NAL Merchant Bank. The Central Bank of Nigeria's regulations at the time stipulated that one needed at least 10 years of banking experience to qualify as the Chief Executive Officer of a bank.  
"I stayed for 10 years, not because I couldn't have started it earlier, but because I needed to have the required 10 years' experience. And as soon as I did, I went ahead to start the bank," he said.   
To get a bank started around the time Peterside founded Stanbic IBTC, one had to apply for a banking license and also get investors, which at the time was not so easy. So Chief Peterside started off the process by investing in the bank. Atedo had insisted that it would be inappropriate to seek outside investors for a venture which his own father was afraid of.   
READ MORE: Atedo Peterside says Nigerian Youths can't start a bank at 33
Atedo recalled that this act of belief reinforced his desire to preserve the bank's capital at all cost, knowing that he did not only have his money at stake, but that of his father and other shareholders. He stayed as CEO for 18 straight years after incorporation, taking the bank through the early tough years. Under his watch, the bank continued to grow steadily, showing good figures year after year.   
"I don't think being a CEO at age 33 was such a big issue" he later remarked. "It was being a founder, largest shareholder and entrepreneur, and being the pillar carrying the bank, that was where the pressure really came from. It was a case of being at the forefront taking decisions and bearing the consequences."  
Values he had gotten from his father came in handy at this time. "My father trained me to disbelieve first and question the message anyone was giving me and only proceed if the proposal makes sense to me," he recalled.  
It was courtesy of this trait that he never fell prey to fraudsters in his business. Fraudulent schemes were popular at the time, with some of them pitching fake businesses to investors and banks. Unfortunately for them, they soon understood that it was a waste of time trying to get IBTC.    
The experience of working under (now late) Chief Wole Adeosun, his Managing Director and former boss at NAL Merchant Bank, had also given him sufficient exposure. He admitted that the responsibilities which he had to handle so early in his career helped build his confidence, reassuring him that he could run a bank.   
Acquisitions and mergers 
When CBN raised the minimum capital base for banks to N25 billion in 2005, IBTC acquired two commercial banks – Chartered Bank Plc and Regent Bank Plc. Consequently, IBTC became a universal bank on 19 December 2005, with a new name – IBTC Chartered Bank Plc.  
In 2007, the bank again merged with Standard Chartered Bank to form the Stanbic IBTC Bank Plc, and Atedo was elected Chairman in October 2007.   
About the merger, he remarked that it was a deliberate decision not influenced by any financial or technical problems in the bank.   
"We could have gone on without the merger and still not had any problems. It was a decision we made after 18 years and we took it because we thought we had seen the right banking partners that will take the bank to the next level.  
"Also as a founder, I was concerned about the careers of those who had given their lives and careers to grow IBTC, and my priority was getting them into an arrangement and institution that could go on forever so that they could have safe and secure jobs and careers," he later said.  
The wisdom in his decision can be seen in the fact that lots of the staff who had worked with him in IBTC went on to have fulfilling careers in the new entity even long after he left.   
For instance, Sola David-Borha, who was his deputy from IBTC and later at Stanbic IBTC, succeeded him as MD and went on to become head of Africa region for the parent bank.   
Another principle which Atedo enforced as MD was using merit as a first criterion in all recruitments and appointments. Not even gender or ethnicity could get anyone an appointment unless he was first qualified, and Atedo insisted that he did not mind having all males or all females if those were the most qualified persons.   
The implication of this practice was that the bank often had more female representation in its management than other banks, and sometime in 2004, it was the only bank that had more females on its management team than males.   
The bank also had a lot of qualified bankers coming in, because they knew that it was an environment where they would be allowed to thrive irrespective of gender, ethnicity or other factors.   
Handling Challenges 
As CEO and later Chairman of a big bank, Atedo had to deal with many challenges. But he would later recall that the most significant challenge came in October 2015 when the Financial Reporting Council of Nigeria accused the bank of falsifying its 2013 and 2014 accounts by including sums which had not been disbursed as part of its operations costs.   
It was a bad day for the bank, especially since the regulatory agency had taken its accusations public whilst asking the bank to withdraw and rectify the statements. The bank's management also went public with its explanation. Even though the funds had not been disbursed at the time the financial reports were sent in, they had to be included in order to make provisions for disbursement later.   
The explanation should have helped set issues straight but this was not to be. As a matter of fact, the issue dragged on for over a year until the Federal Government appointed CBN to conduct an investigation into it. Eventually, CBN cleared the air and upheld the bank's practice as the standard – making provisions for the expenses which formed part of its operations costs.  
"I was conversant with all of the accounts and I knew we had done nothing wrong. The only issue was getting everyone to see it. I was also very confident in the team that I had built," he said in an interview later.   
In his resignation notice later on, Atedo stated that he planned to leave the company in 2015, but the protracted dispute with the Financial Reporting Council forced him to delay his plans.  
Pursuing other interests 
After seeing to the end of the issues with regulatory agencies, Atedo Peterside retired as Chairman in March 2017. Although he still had interests in the bank, he wanted to give more time to other interests. However, he remained on the boards of both The Standard Bank of South Africa Limited and Standard Bank Group Limited.  
His focus after this time was the ANAP Jets Limited which he had started while still heading the board in 2015.  He is the  Chairman of ANAP Jets Limited, as well as a major shareholder. ANAP Jets provides fractional ownership platform, charter and aircraft management services, to serve the business sector, taking care of every detail in operating, maintaining, crewing, catering, and fueling the jet.  
The company has a technical partnership, which brings in Aliserio S.r.l. (formerly Eurofly Service S.p.A.) chaired by Mr Rodolfo Baviera, Aliserio S.r.l., of Italy as a technical partner.  Not only is the company over 40 years old, Mr. Rodolfo Baviera has also been the Chairman of The European Business Aviation Association between 2000 and 2016, giving him the expertise and network needed to make a valuable technical partnership.  
Atedo also served as board Chairman at Cadbury, and board member of Nigerian Breweries (Heineken subsidiary), Unilever and a Non-Executive Director of Flour Mills Nigeria Plc, until the onset of the pandemic when he resigned to devote more time to combatting the pandemic under the auspices of the ANAP foundation COVID-19 think tank.   
He is the Chairman of ART X Collective Limited and Endeavour High Impact Entrepreneurship Ltd/Gte, a non-profit organization that provides mentorship and support to scale-up companies. Mr Peterside also serves on the African Advisory Board of the Prince's Trust International.  
Obviously, his hobbies of boating, polo, reading and traveling are not enough to occupy the 65-year old as he continues to pick up new pursuits. Now, he concerns himself with influencing public policy for a better society and has served on several committees at the instance of the government.   
READ ALSO: CBN imposes fresh CRR debits on banks to the tune of N118 billion
"I am sad that today, no young Nigerian at age 33 can start a bank the same way I did because the rules will not even permit him. I feel like the rules have been rigged against the younger generation and that is why you see most of them going into the creative arts like singing, dancing and acting because that is where they feel they have an advantage over the older generation. We need to look at influencing public policy to give them competitive advantage in every sector including public offices," he said.   
Without entering the theatre like his father, Atedo has made his mark in his chosen path. However, what will speak most for the tireless entrepreneur are the professionals whom he has mentored in the banking industry.   
He was conferred with an honorary Doctor of Science Degree by the University of Port Harcourt, Nigeria, and also elected an Honorary Fellow of the Chartered Institute of Stockbrokers on 1 April 2019.  
Mike Adenuga: The journey from petty trade to Conoil and Glo
From a humble start, Mike Adenuga has become one of Nigeria's most successful entrepreneurs whose impact is being felt across the continent.
The axiom goes that "life begins at 40", but for Mike Adenuga, the CEO of Globacom, who became a millionaire at the young age of 26, life began in his 20s. Today, he is one of Africa's richest and holds business interests across several sectors of the economy and in various countries on the continent.
Early life
Michael Adeniyi Agbolade Ishola Adenuga was born on the 29th of April, 1953 to the family of Oloye Michael Agbolade Adenuga Snr. and Omoba Juliana Oyindamola Adenuga.
He schooled at Ibadan Grammar School and obtained his Higher School Certificate from the Comprehensive High School Aiyetoro, before travelling out for his higher education.
He got his first degree in Business Administration from North Western Oklahoma State University and his MBA from Pace University, New York.
Notwithstanding, Adenuga fondly attributes his business sense to his mother, who was also a businesswoman. Even as a student, the young Adenuga did not have things easy, and even had to hustle as a taxi driver in New York to pay for his university tuition. He also sold drinks and lace materials at one time, doing whatever business he could to raise money.
Fate smiled on him, and thanks to his numerous hustles, he made his first million in 1979 at the age of 26, and has not stopped since then. He went on to start and invest in several businesses over the years, growing his wealth to become one of the richest men in Africa.
Conoil
Adenuga saw the potentials of the booming oil industry in Nigeria and started applying for a license in the late '80s.
However, he did not get one until a new policy was made by Professor Jubril Aminu, the Oil Minister during General Ibrahim Babangida's regime, allowing individuals to venture into oil exploitation and exploration.
He obtained the drilling license in 1990 and started exploration with his new company, Consolidated Oil, in Ondo state.
Globacom
By the end of the 90s, as the nation returned to the democratic dispensation, Adenuga saw another potential in the telecommunication industry and acquired a conditional GSM license from the Federal Government in 1999.
After it was revoked, he obtained a second one in 2004, when the government held another auction. He used this license to found Globacom in Nigeria, which has now grown into other African countries like Benin republic, Ghana, and Côte d'Ivoire, with millions of subscribers.
The telecom company is considered a major competitor to the giant MTN group, and is still prospecting licenses in other West African countries.
In May 2015, Mike Adenuga made a takeover bid and acquired the Ivorian mobile telecoms operator "Comium" in Cote d'Ivoire for $600m.
Debts and scandals
In 2006, the Economic and Financial Crimes Commission raided the head offices of Globacom, Equitorial Trust Bank (ETB), and Conoil, and invited Mike Adenuga for questioning about a case of money laundering. Subsequently, he was implicated and detained for money laundering.
He later left the country and went to live in London for a while until late President Umaru Musa Yar'Adua's regime granted him a pardon, making it possible for him to return home to Nigeria.
In June 2016, it came to the limelight that Mike Adenuga was being pursued for a combined debt of over $140.5 million by two foreign and one local company. It was reported in the news that his company Conoil had failed to pay debts owed to multiple creditors including the French oil giant, Total.
Another company owned by Adenuga, Bellbop, had an interim injunction placed on it by the High Court in Lagos, after it also failed to pay the $9.4 million owed to the US oil and gas firm, Baker Hughes. It was reported that some of the creditors had been hit so hard by the huge debts, that they had to shut down some of their operations.
A local oil servicing company, Depthwize, for instance, had been forced to lay off workers and shut down services on two of Conoil's rigs, saying the debt of $40 million had incapacitated the company to the point that it could no longer afford the day to day running cost of working on the rigs.
Coming a short while after the business mogul increased his net worth by almost $5 billion, the scandal of course attracted a lot of criticisms.
Recognitions
Mike Adenuga carries out his philanthropic activities through the Mike Adenuga Foundation, helping people in Nigeria and other African countries.
He has received several recognitions including the African Entrepreneur of The Year at ATA in August 2007, Grand Commander Of The Order of Niger (GCON) in 2012, Companion of the Star of Ghana (CSG) in 2018, and was listed among the 100 distinguished and Eminent Nigerians Centenary Awards in 2018, amongst others.
In 2018, he was decorated with the insignia of a Commander of the Legion of Honor by President Emmanuel Macron of France.
He also holds a Yoruba Chieftaincy as the Otunba Apesin of the Ijebu clan. He owns stakes in different companies in Nigeria including Stanbic IBTC Bank and Sterling Bank.
According to Forbes recent rating, Mike Adenuga is currently worth $ 6.2billion.
How a Yoruba-Hausa clash propelled me on a path to Cowrywise – Co-founder, Razaq Ahmed
Cowrywise is fast-becoming an automated savings option of choice, and so, we profile the man behind the initiative – Razaq Ahmed.
Razaq Ahmed, Co-founder and CEO of CowryWise, is no small fish in the fintech space – an industry that is fast growing to compete with the banking industry. This is more so, as Cowrywise gains even more popularity among the emerging generation who have realized that the benefits of subscribing to classic investment schemes might be much more than that of leaving funds idle in the bank – savings.
Razaq's story is a captivating one that sees one unfortunate event changing the fate of a young man. He is the focus of Nairametrics Founders Profile this week.
READ: Sim Shagaya's Edtech startup secures $3.1 million Seed Funding
Early years
Razaq Ahmed was born in Kano, where his parents lived. They had gotten married in Kano town and this was the same place they had all their children. Razaq and his siblings started their early education there.
Razaq recalled that the community in which he spent the first 14 years of his life had an unusual perception of education. Not many people were particular about tertiary education and becoming an artisan was seen as a norm for the children.
READ: CBN grants Greenwich Trust Limited operational license for merchant banking
"Traditionally, everyone attended primary education, and then secondary school, but up to 90 percent of the students combined schooling with some form of other works like manual works or learning a craft," he explained.
Based on recommendations from an uncle, Razaq started learning generator repairs and maintenance. As a secondary school student at the Army Day secondary school, he would close from school with the rest of his friends, change into casual wears, and resume at the workshop for another kind of learning.
READ: Razaq Okoya: The journey from apprentice-tailor to billionaire business mogul
Even though Razaq was intelligent and excelled in his studies, he expected to become a generator mechanic and did not see that much could come out of his education. In retrospect, he would say, "The expectation was to spend a couple of years learning the skill, and then have the ceremonial freedom, after which you start up in your workshop and become successful. Every successful person in the community around whom we could identify with seemed to have toed that path, so this was what shaped our thinking at the time and defined our idea of success."
Already in SS2 at the age of 14, Razaq was well on his way to becoming a 'generator man' as they were called in the community. Even though there was a tertiary institution – Bayero University – in Kano, it was quite a distance from the town where they lived, so the young children hardly came in contact with people in the academic community. Rasaq's parents had no plans of relocating and the future seemed pretty much predictable. Fate, however, had other plans.
READ: Crypto: Popular Hedge Fund, Grayscale record best quarter ever
The turning point
At age 14, the family had their life disrupted by the Hausa-Yoruba crisis which rocked the country in 1999. The fracas was traced back to some Hausa men who had been killed in Sango-Ota and their bodies sent home to their families in Kano. This erupted into a major crisis that claimed the lives of many Yorubas and Hausas across the country. As Yoruba residents in a Hausa community, Razaq's family became victims of targeted attacks.
On one of such attacks where Yoruba residents were being slaughtered by an angry mob, the entire family nearly lost their lives but for the timely sound of the gunshot of men from the Nigerian Army.
"We were all indoors hoping and praying that something magical would happen because we had seen other people being killed, and we were conscious of the fact that it could be our last day. The mob only had sticks and cutlasses. So, immediately we heard the gunshots, we knew help had come. If the Nigerian army had waited a few more minutes before they arrived, I wouldn't be here today," Rasaq narrated.
After shooting in the air to disperse the mob, the soldiers took them to the Bukavu barracks where they were camped as Internally Displaced Persons (IDPs) in the Army Day Secondary School – the same school where Rasaq was a student.
This was the turning point in Rasaq's life. His parents decided then that they could no longer gamble the lives of the entire family in such a crisis. The 1999 crisis was the third major crisis in which the family survived unscathed – and it did not seem like they would be lucky enough to survive a fourth. They relocated to their hometown in Ogbomoso to start life from the scratch.
"We never had plans of coming back to the southwest, it was completely accidental and it was this accident that completely changed the course of my life," Rasaq states wistfully.
New mentors – New dreams
Back to Ogbomoso, the Ahmeds moved into the house of an extended family located at Isale, not far from Ladoke Akintola University of Technology (LAUTECH). For the first time in his life, Rasaq started seeing undergraduate students and admission seekers, who talked about lectures, examinations, and careers after school.
He also got to meet with a distant uncle who was a Lecturer at the Obafemi Awolowo University. From interacting with post-secondary students who were seeking admission, Rasaq soon came to understand that the subjects they were studying were no different from the subjects he was already studying.
"This showed me that I did not need to do anything abnormal to become like them, and with this understanding, I became the first person in my immediate family in Kano that would go to a university."
He first attempted the University Matriculation Examination (UME) before taking his West African School Certificate Examination (WASCE). He came out with the best WASC results in his school in Ogbomoso, but his UME score was 20 points below the 235 cut-off mark of the University of Ilorin which he had selected for his first and second choice.
The following year, he selected Obafemi Awolowo University and was admitted to study Economics. After a few years of ardent academic studies and educative activities as a member of the Students in Free Enterprise (SIFE) club, Rasaq bagged First class honors in Economics and secured a job with Meristem Securities in 2007, courtesy of Saheed Bashiru – a senior schoolmate, whose acquaintance he made in his final year.
Career
The job offer came before the National Youth Service year, so Razaq served out the year at Meristem Securities as a Research Analyst. This marked his introduction into Investment banking, as he was saddled with responsibilities which helped him build capacity. When Saheed Bashiru moved to another unit, Razaq became Head of the research unit.
In 2010, Razaq left Meristem for Vetiva Capital Management, where he spent about four months as a Research analyst.
He had a short break from investment banking in December 2010, when he resumed with Shell Petroleum Development Company as Business Economist. This break affected his CFA programme which he had started at the time, delaying his completion till 2012. While working at the SPDC, he also took a professional course to become an Energy Risk Professional (ERP).
Founding Sart Partners
After completing the CFA program in 2012, Rasaq Ahmed founded Sart Partners, an investment vehicle to carry out investment management in the alternative assets space that cuts across oil and gas, commodities, real estate, and other informal sectors. He explained that his years as an investment banker had shown him the larger market in the informal and alternative asset space which, though profitable, was not exposed to investors.
"A lot of companies need to be formalized, so they become investable and provide liquidity option for investors. My target was to formalize the informal sector and make them investable options. There are lots of opportunities that evade businesses in this country when they do not have the required institutional framework."
Under the holding company, subsidiaries were set up to handle real estate, agriculture, FMCG brands, and a Joint Venture Agreement with a distribution company to handle oil and gas. It was a mutually beneficial arrangement where the investors were issued the SART commodity link notes to make investments, and they got returns at the end of the month.
This classic investment banking arrangement was only open to private institutional investors and high net worth individuals, and the minimum Entry investment was N1million. Though the holding company started quite small with about 20 to 30 million naira, it grew fast till it was worth about half a billion naira.
The birth of Cowrywise
As the world got 'techified', there was a need to merge technology into the classic investment arrangement. Also, at about the same time, there were indicators showing a larger pool of ordinary individuals interested in being a part of the arrangement.
"The idea of cowrywise came in when we had a lot of people come asking 'how do I invest 1000 naira and small amounts like 50,000 naira. After much deliberations, we decided that the best way to scale was to open it up to the public and that was what gave birth to Cowrywise."
To eliminate bumps from the process, Cowrywise introduced the automated savings option that allows people to use a saving schedule and invest as easily as they spend.
Meristem Securities was introduced into the arrangement as a check, to ensure that the savings are actually going into risk-free instruments. The idea, Razaq explains, is to let savings become a lifestyle, you save while living your normal life.
Tayo Oviosu, the journey from Software Engineer to Pagatech
Our focus for this week's profile is Tayo Oviosu, founder and CEO of notable payment solutions provider, Pagatech.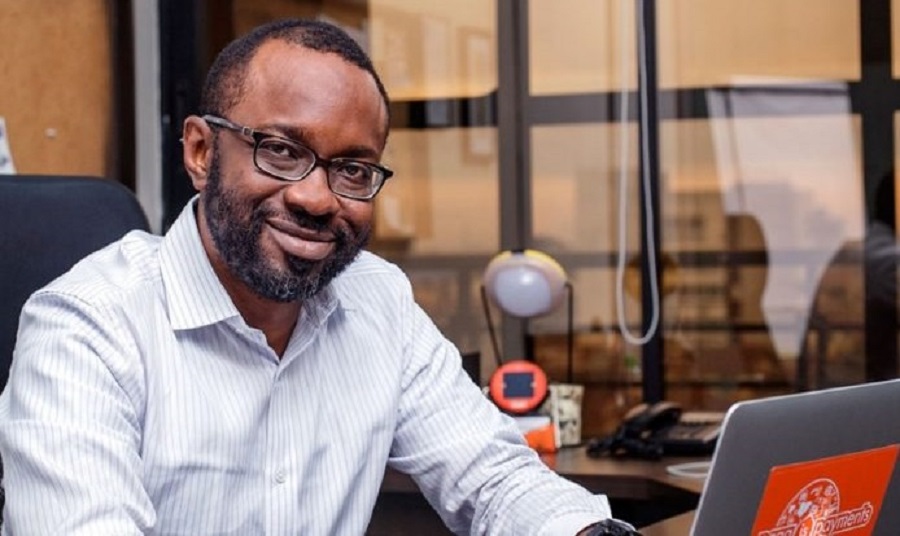 Global trends in recent times have shown a shift towards a cashless and digital economy, especially as it becomes more obvious that operations in physical branches of commercial banks can be summarily shut down when circumstances demand it.
Our focus for this week's profile is Tayo Oviosu, founder and CEO of a notable payment solutions provider, Pagatech, the startup that blazed the trail for others in the space. Though there are now over 200 fintech players, Paga still holds its ground.
READ: Paga records over $2 billion worth of transactions in 2019 
READ: Pagatech secures exclusive partnership deal with Orange Mall
Early years
Eyitayo David Oviosu was born on September 10, 1977, and acquired both his primary and secondary education in Nigeria. He left for the United States of America in 1994 and bagged his first degree in Electrical Engineering from the University of Southern California in 1998. He later earned a Masters in Business Administration from the Graduate School of Business, Stanford University from 2003 to 2005.
Schooling was not a smooth ride for Tayo as he had to work his way through, sometimes keeping as much as 5 jobs in order to stay afloat. He also had hard times with courses like Semiconductor Chip Design, which he admitted was one of his toughest courses, as he hardly aced it despite his love for the subject.
READ: Paga acquires Ethiopian-based startup, Apposit, announces other subsidiaries
Attempting to break a rock
Fresh out of school, he opted to take the same Semiconductor Chip Design as a career option in Biomorphic VLSI, a startup of 8 employees, hoping to get better at it with more practice. The young Tayo worked weekdays and weekends trying to get a hang of the task before him.
"I was allowed to design a digital imaging chip that got sent to Taiwan for fabrication. I had tested this thing numerous times in the lab; I was confident it was going to work. Then the fabricated chip comes back and it doesn't work. I was devastated, we spent a lot of money shipping between Los Angeles and Taiwan," he once recounted.
READ: Contracts less than N5 billion will no longer be awarded to foreign firms – FG
Having caused the company to spend so much for nothing, he was fired from the job.
"I got called into my boss' office and he told me he had to let me go. I cried right there. This was my first job out of college and barely 3 months in," he said.
Though unhappy at the time, he later came to appreciate how the job loss pointed him in the right career path and pushed him out of a line where he would have continued struggling to keep up. In the subsequent months, he survived on the unemployment benefits he collected from the state of California, before getting a job in a mail-room and then a call center.
READ: Nigerian startup, Green Africa to sign deal with Airbus for 100 aircraft.
He eventually got a job as a Software Engineer for another startup in Los Angeles, before he moved to Deloitte Consulting in the CRM and Technology practice as a Senior Consultant.
After his MBA, he worked as Manager Corporate Development with Cisco Systems in San Jose California, where he was responsible for strategy, acquisitions, and private equity investments in a few segments and led Cisco's investment expansion in Africa with investment opportunities. He became Vice President at Travant Capital Partners in Lagos upon his return to Nigeria and remained there till 2009.
READ: Bitfxt raises N5.45 billion from UK firm
Moving towards a cashless economy
In 2009, Tayo founded Pagatech as a mobile payments solution focused on digitizing cash amidst new emerging economies. Even while working at the call center, Tayo had always thought that he would return to Nigeria at some point to help make it great again. For Tayo, founding Pagatech was all about addressing two challenges – the excessive use of cash, and limited financial access in Nigeria. He wanted to help Nigerians pay retailers, make purchases, and pay utility bills without having to handle so much money.
Such innovation was not common at the time, as Nigeria was still very far from toeing the lines of a cashless economy.
READ: FRC orders banks not to lend money to states without approval
Having worked for over a decade, Tayo had saved up some money and had the support of friends, which became instrumental in launching Paga. "I was also creative in terms of how I spent the money. I pooled together people to work in different aspects, most of them friends who were doing it as a favor. Everyone who helped us in the early days got paid below the market rate. Some of them stayed on to work with Paga when we could afford to pay them at market rates," he recalled.
For the first 6 months, Tayo bootstrapped from his personal funds before setting out to raise funds from investors. It was a journey where he first had to show investors how feasible the business idea was before letting them in.
READ: Rich Bitcoin investor moved $175 million worth of BTC for just $0.84
Some of the initial investors who took the risk to put their funds in were Goodwell Alitheia Capital, Tayo's former bosses, both in Nigeria and Los Angeles, and some friends and relatives – the result of lots of goodwill built over the years.
Pagatech reached its first 1 million users within 2 years and since then, the number of its users has grown into tens of millions processing billions of dollars in transactions. Pagatech has also partnered with the apex bank (Central Bank of Nigeria) on the Shared Agent Network Expansion Facilities initiative (SANEF) to grow the reach of agents providing financial services to 500,000 in order to ramp up inclusion for all Nigerians.
READ: Scaling in Nigeria's fashion industry is tough work – Ugo Monye 
Tayo Oviosu has now become an angel investor in other startups.
"When I look at my journey so far, I realize that we are here sitting on the back of 34 people and 6 institutions who took a bet on us on. So I similarly want to find ideas to invest in. I don't have a lot of money but I want to find people who I can make those kinds of investments and bets as well," he said.
He has dreams of dual-listing Paga on the NSE and NASDAQ in the nearest future.