Meet Atedo Peterside, the man who refuses to go with the crowd  
Atedo Peterside, the man who runs in when everyone is running out.   
At the height of the COVID-19 pandemic, when most people were seeking ways to hold on to their jobs and prepare for the economic hardship that was bound to ensue, one man was busy resigning from his positions on the boards of several listed companies.   
What were his reasons? Well, he wanted to focus on other interests, precisely on the ANAP Foundation COVID-19 Think Tank which he had just founded at the time. The non-governmental organisation was established with the aim of helping combat the pandemic.   
That man is Atedo Nari Atowari Peterside, who also goes by the acronym, ANAP. Besides founding IBTC which is currently a part of Stanbic IBTC Holdings Plc, Peterside also founded ANAP Jets. He has been instrumental to the growth of several companies in the private sector and is a key player in influencing public policy in the country. Peterside has also been appointed by successive governments to serve on different important committees.   
This week on our founder's profile, we bring you Atedo Peterside, the man who runs in when everyone is running out.   
Explore Economic Research Data From Nairametrics on Nairalytics
Let's talk about his early years 
Mr Peterside was born to the family of Chief Michael Clement Atowari Peterside and Patricia Awune Gboloba Bob-Manuel in 1955. As the only boy in a family of three children, he grew up under a strong parental influence. His father was an Ophthalmologist, and whenever his job allowed him to be at home, he devoted the time to raising his kids with stern lectures as well as he did with lighthearted jokes.   
In 1965, ten-year-old Atedo finished his primary education and proceeded to boarding school at Kings College,  Lagos. However, the onset of the Nigerian Civil War suspended his education until 1970 when the war ended.   
Despite losing all his savings in the war, Chief Peterside worked and saved enough to send his son to the City University, London in 1973. It was there that he obtained his first degree in Economics. He later obtained his Master's degree in 1977, also in Economics from the London School of Economics and Political Science.   
READ ALSO: Atedo Peterside shares throwback picture of pioneer Stanbic IBTC staff members
Why he chose his career path 
In a tribute to his father in 2016, Atedo recalled that his father's profession as a medical doctor meant that he was always on call and hardly at home with the family. Much as he wanted to follow his father's footsteps and be a "force for good," Atedo knew even then that there had to be another way to make positive impacts in the world without being a medical doctor.   
"Because you were permanently 'on call', I decided from a very early age that there must be alternative paths to earning a decent living outside of medicine, which looked like a thankless job to me," he wrote in the tribute.  
Even though that was the time when it was more fashionable to take a career as a medical doctor or a lawyer, Atedo would not go with the flow.   
The consciousness that some 'good soldiers' had been killed in the coups, political crisis and civil war in the 1960s also discouraged him from toeing that line. The stories of the war, as he later noted, was his first painful encounter with the concept of "collateral damage," and it seemed so unfair that people should have to suffer such consequences trying to put things right in their fatherland.   
It was then that he decided he was going to be an entrepreneur and settled for studying Economics when he went to the United Kingdom for his first degree.   
After schooling, Atedo started his banking career with full consciousness of his main objective – becoming an entrepreneur. He took up a job with the NAL Merchant Bank (now known as Sterling Bank Plc), which was considered one of the foremost merchant banks at the time. He already knew for a fact at this time that he wanted to go into Investment banking. And he wanted to own one of such banks. 
READ ALSO: Royal Rumble at first trading week of Q3 2020, ASI down 1.99% WoW
While talking about this years later, Atedo said "I was more of an entrepreneur who just happened to be in banking. I took to banking as a career with the clear intention of becoming a bank entrepreneur."  
With these dreams in mind, he attended the Owner/President Management Programme at the Harvard Business School from 1991–1993.  
Founding IBTC 
Despite knowing that he wanted to start a bank, Atedo had to stay on for 10 years at NAL Merchant Bank. The Central Bank of Nigeria's regulations at the time stipulated that one needed at least 10 years of banking experience to qualify as the Chief Executive Officer of a bank.  
"I stayed for 10 years, not because I couldn't have started it earlier, but because I needed to have the required 10 years' experience. And as soon as I did, I went ahead to start the bank," he said.   
To get a bank started around the time Peterside founded Stanbic IBTC, one had to apply for a banking license and also get investors, which at the time was not so easy. So Chief Peterside started off the process by investing in the bank. Atedo had insisted that it would be inappropriate to seek outside investors for a venture which his own father was afraid of.   
READ MORE: Atedo Peterside says Nigerian Youths can't start a bank at 33
Atedo recalled that this act of belief reinforced his desire to preserve the bank's capital at all cost, knowing that he did not only have his money at stake, but that of his father and other shareholders. He stayed as CEO for 18 straight years after incorporation, taking the bank through the early tough years. Under his watch, the bank continued to grow steadily, showing good figures year after year.   
"I don't think being a CEO at age 33 was such a big issue" he later remarked. "It was being a founder, largest shareholder and entrepreneur, and being the pillar carrying the bank, that was where the pressure really came from. It was a case of being at the forefront taking decisions and bearing the consequences."  
Values he had gotten from his father came in handy at this time. "My father trained me to disbelieve first and question the message anyone was giving me and only proceed if the proposal makes sense to me," he recalled.  
It was courtesy of this trait that he never fell prey to fraudsters in his business. Fraudulent schemes were popular at the time, with some of them pitching fake businesses to investors and banks. Unfortunately for them, they soon understood that it was a waste of time trying to get IBTC.    
The experience of working under (now late) Chief Wole Adeosun, his Managing Director and former boss at NAL Merchant Bank, had also given him sufficient exposure. He admitted that the responsibilities which he had to handle so early in his career helped build his confidence, reassuring him that he could run a bank.   
Acquisitions and mergers 
When CBN raised the minimum capital base for banks to N25 billion in 2005, IBTC acquired two commercial banks – Chartered Bank Plc and Regent Bank Plc. Consequently, IBTC became a universal bank on 19 December 2005, with a new name – IBTC Chartered Bank Plc.  
In 2007, the bank again merged with Standard Chartered Bank to form the Stanbic IBTC Bank Plc, and Atedo was elected Chairman in October 2007.   
About the merger, he remarked that it was a deliberate decision not influenced by any financial or technical problems in the bank.   
"We could have gone on without the merger and still not had any problems. It was a decision we made after 18 years and we took it because we thought we had seen the right banking partners that will take the bank to the next level.  
"Also as a founder, I was concerned about the careers of those who had given their lives and careers to grow IBTC, and my priority was getting them into an arrangement and institution that could go on forever so that they could have safe and secure jobs and careers," he later said.  
The wisdom in his decision can be seen in the fact that lots of the staff who had worked with him in IBTC went on to have fulfilling careers in the new entity even long after he left.   
For instance, Sola David-Borha, who was his deputy from IBTC and later at Stanbic IBTC, succeeded him as MD and went on to become head of Africa region for the parent bank.   
Another principle which Atedo enforced as MD was using merit as a first criterion in all recruitments and appointments. Not even gender or ethnicity could get anyone an appointment unless he was first qualified, and Atedo insisted that he did not mind having all males or all females if those were the most qualified persons.   
The implication of this practice was that the bank often had more female representation in its management than other banks, and sometime in 2004, it was the only bank that had more females on its management team than males.   
The bank also had a lot of qualified bankers coming in, because they knew that it was an environment where they would be allowed to thrive irrespective of gender, ethnicity or other factors.   
Handling Challenges 
As CEO and later Chairman of a big bank, Atedo had to deal with many challenges. But he would later recall that the most significant challenge came in October 2015 when the Financial Reporting Council of Nigeria accused the bank of falsifying its 2013 and 2014 accounts by including sums which had not been disbursed as part of its operations costs.   
It was a bad day for the bank, especially since the regulatory agency had taken its accusations public whilst asking the bank to withdraw and rectify the statements. The bank's management also went public with its explanation. Even though the funds had not been disbursed at the time the financial reports were sent in, they had to be included in order to make provisions for disbursement later.   
The explanation should have helped set issues straight but this was not to be. As a matter of fact, the issue dragged on for over a year until the Federal Government appointed CBN to conduct an investigation into it. Eventually, CBN cleared the air and upheld the bank's practice as the standard – making provisions for the expenses which formed part of its operations costs.  
"I was conversant with all of the accounts and I knew we had done nothing wrong. The only issue was getting everyone to see it. I was also very confident in the team that I had built," he said in an interview later.   
In his resignation notice later on, Atedo stated that he planned to leave the company in 2015, but the protracted dispute with the Financial Reporting Council forced him to delay his plans.  
Pursuing other interests 
After seeing to the end of the issues with regulatory agencies, Atedo Peterside retired as Chairman in March 2017. Although he still had interests in the bank, he wanted to give more time to other interests. However, he remained on the boards of both The Standard Bank of South Africa Limited and Standard Bank Group Limited.  
His focus after this time was the ANAP Jets Limited which he had started while still heading the board in 2015.  He is the  Chairman of ANAP Jets Limited, as well as a major shareholder. ANAP Jets provides fractional ownership platform, charter and aircraft management services, to serve the business sector, taking care of every detail in operating, maintaining, crewing, catering, and fueling the jet.  
The company has a technical partnership, which brings in Aliserio S.r.l. (formerly Eurofly Service S.p.A.) chaired by Mr Rodolfo Baviera, Aliserio S.r.l., of Italy as a technical partner.  Not only is the company over 40 years old, Mr. Rodolfo Baviera has also been the Chairman of The European Business Aviation Association between 2000 and 2016, giving him the expertise and network needed to make a valuable technical partnership.  
Atedo also served as board Chairman at Cadbury, and board member of Nigerian Breweries (Heineken subsidiary), Unilever and a Non-Executive Director of Flour Mills Nigeria Plc, until the onset of the pandemic when he resigned to devote more time to combatting the pandemic under the auspices of the ANAP foundation COVID-19 think tank.   
He is the Chairman of ART X Collective Limited and Endeavour High Impact Entrepreneurship Ltd/Gte, a non-profit organization that provides mentorship and support to scale-up companies. Mr Peterside also serves on the African Advisory Board of the Prince's Trust International.  
Obviously, his hobbies of boating, polo, reading and traveling are not enough to occupy the 65-year old as he continues to pick up new pursuits. Now, he concerns himself with influencing public policy for a better society and has served on several committees at the instance of the government.   
READ ALSO: CBN imposes fresh CRR debits on banks to the tune of N118 billion
"I am sad that today, no young Nigerian at age 33 can start a bank the same way I did because the rules will not even permit him. I feel like the rules have been rigged against the younger generation and that is why you see most of them going into the creative arts like singing, dancing and acting because that is where they feel they have an advantage over the older generation. We need to look at influencing public policy to give them competitive advantage in every sector including public offices," he said.   
Without entering the theatre like his father, Atedo has made his mark in his chosen path. However, what will speak most for the tireless entrepreneur are the professionals whom he has mentored in the banking industry.   
He was conferred with an honorary Doctor of Science Degree by the University of Port Harcourt, Nigeria, and also elected an Honorary Fellow of the Chartered Institute of Stockbrokers on 1 April 2019.  
Nigerians borrow N3.34 trillion in one year – CBN
The document stated that the credit was stimulated by the policy on Loan-to-Deposit Ratio (LDR).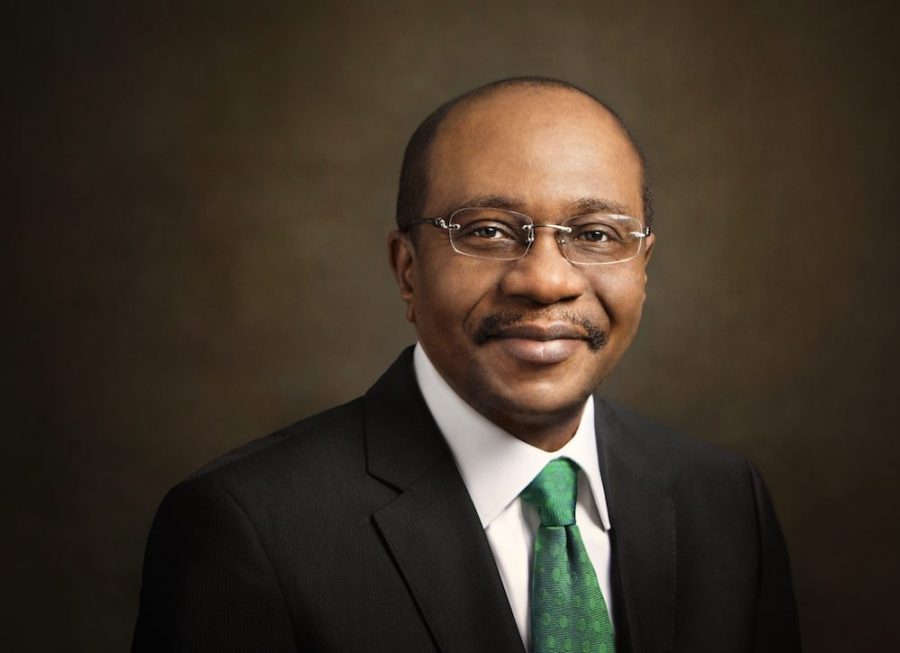 The total gross domestic credit in Nigeria increased from N15.56 trillion in May 2019 to N18.90 trillion as at June 2020. This was disclosed by the Central Bank of Nigeria via a communique issued on Thursday.
The document, which included the personal statements of members of the apex bank's Monetary Policy Committee (MPC), stated that the credit was stimulated by the policy on Loan-to-Deposit Ratio (LDR).
#CBN Monetary Policy Committee Communique No 131 with Personal Statements of Members…https://t.co/tCpKAsBdWd

— Central Bank of Nigeria (@cenbank) August 13, 2020
Drivers of the credit
Kingsley Obiora, Deputy Governor, CBN, explained that the credits were driven especially by demands from the manufacturing sector, consumer credit, general commerce, information and communication, and agriculture, among others. He said:
"Under the circumstances, the financial system has maintained a sound and stable position, following effective interventions by the CBN.
"Short-term interest rates continue to suggest some surfeit in the system with average Open Buy Back (OBB) and inter-bank call rates rising to 5.75 and 11.31 percent in June 2020, from 5.22 and 5.80% in May 2020, respectively.
"Non-performing loans (NPLs) decreased to 6.4% at the end of June 2020, compared to 9.4 percent in the corresponding period of 2019, reflecting recoveries, write-offs and disposals."
He, however, added that despite the improvements, the economy continued to face significant headwinds to a robust recovery, as the number of COVID-19 cases exceeded 36,000 cumulatively, and continued to rise.
"The headline inflation rate increased slightly to 12.56% in June from 12.40% in May, with food inflation at 15.18%.
"Furthermore, 87% of households owning non-farm businesses have highlighted difficulties in raising money for their enterprises," he added.
Obiora stated that it was clear that the economy faced an uncertain path, with long-lasting consequences for the livelihoods of many.
The decisive efforts of governments and central banks across the world have provided a strong foundation for the current recovery. However, it would be remiss to assume that the crisis is now over, especially as there remain many unknowns regarding the virus.
CBN says 22 banks to restructure over 35,000 loans due to COVID-19
This is seen as part of measures by the apex bank to curb the rise in non-performing loans.
The Central Bank of Nigeria (CBN) has disclosed that 22 Nigerian banks submitted requests to restructure 35,639 credit facilities of businesses that were impacted by the coronavirus pandemic, as of July 20, 2020.
This represents 41.92% of the total industry loan portfolio and has partly reflected in improved industry risk profile, as non-performing loans ratio declined from 6.6% in April 2020 to 6.4% in June 2020.
The disclosure is part of the personal statement made by the CBN Deputy Governor, Financial System, Aisha Ahmad, during the last Monetary Policy Committee (MPC) on July 20, 2020.
She said that the net interest margin remained quite robust despite lower interest income, due to much lower industry interest expense, as deposit rates continued to decline.
This is seen as part of measures by the apex bank to curb the rise in non-performing loans in the system due to the impact of the coronavirus pandemic and low oil prices.
Also, as part of the drive to reduce non-performing loans, Nairametrics reported that the CBN had given approval to banks to debit bank accounts of chronic loan defaulters with other banks. They were given the power to debit loans and accrued interests due from bank accounts of loan defaulters across the banking system.
She also said, "The loan-to-deposit ratio (LDR), Global Standing Instruction, streamlining of access to Open Market Operations securities and other complementary measures have been strong tailwinds which have strengthened intermediation via increased lending to the key sectors such as manufacturing, agriculture and consumer markets (gross credit grew by an additional N300 billion from N18.6 trillion to N18.9 trillion between end April and end June 2020 respectively) and lower market lending rates, which have insulated the financial system from the worst impact of the pandemic."
Aisha Ahmad explained that these efforts were supported by various ongoing CBN interventions to reduce the impact of the coronavirus pandemic on businesses and households.
Some of these interventions include the N50 billion SME and household facility, out of which N49.195 billion has been disbursed to over 92,000 beneficiaries; the N100 billion healthcare facility, and N1 trillion manufacturing and agricultural interventions alongside other significant interventions.
In her note, she said sustained credit to the real economy, particularly for SMEs and households, would be crucial to economic recovery, therefore maintaining banking industry liquidity would be paramount.
COVID-19 Update in Nigeria
On the 13th of August 2020, 373 new confirmed cases and 10 deaths were recorded in Nigeria.
The spread of novel Corona Virus Disease (COVID-19) in Nigeria continues to record significant increase as the latest statistics provided by the Nigeria Centre for Disease Control reveal Nigeria now has 48,116 confirmed cases.
On the 13th of August 2020, 373 new confirmed cases and 10 deaths were recorded in Nigeria, having carried out a total daily test of 3,337 samples across the country.
To date, 48,116 cases have been confirmed, 34,309 cases have been discharged and 966 deaths have been recorded in 36 states and the Federal Capital Territory. A total of 341,421 tests have been carried out as of August 13th, 2020 compared to 338,084 tests a day earlier.
COVID-19 Case Updates- 13th August 2020,
Total Number of Cases – 48,118
Total Number Discharged – 34,309
Total Deaths – 966
Total Tests Carried out – 341,421
According to the NCDC, the 373 new cases were reported from 20 states- Lagos (69), Osun (41), Kaduna (40), Oyo (40), FCT (35), Plateau (22), Rivers (19), Kano (17), Ondo (17), Ogun (15), Abia (14), Gombe (12), Imo (9), Enugu (7), Kwara (6), Delta (5), Niger (2), Borno (1), Bauchi (1) and Nasarawa (1).
Meanwhile, the latest numbers bring Lagos state total confirmed cases to 16,256, followed by Abuja (4,632), Oyo (2,935), Edo (2,399), Rivers (1,991), Kaduna (1,706),Plateau (1,665), Kano (1,661),  Delta (1,626), Ogun (1,521), Ondo (1,373), Enugu (976), Ebonyi (908), Kwara (888), Katsina (746), Osun (719), Borno (698), Abia (677), Gombe (647),  and Bauchi (580).
Imo State has recorded 494 cases, Benue (430), Nasarawa (372), Bayelsa (346),  Jigawa (322), Akwa Ibom (241), Niger (228), Ekiti (194), Adamawa (185), Anambra (156), Sokoto (154),  Kebbi (90), Taraba (78),  Zamfara (77), Cross River (73), Yobe (67), while Kogi state has recorded 5 cases only.
READ ALSO: COVID-19: Western diplomats warn of disease explosion, poor handling by government
Lock Down and Curfew
In a move to combat the spread of the pandemic disease, President Muhammadu Buhari directed the cessation of all movements in Lagos and the FCT for an initial period of 14 days, which took effect from 11 pm on Monday, 30th March 2020.
The movement restriction, which was extended by another two-weeks period, has been partially put on hold with some businesses commencing operations from May 4. On April 27th, 2020, Nigeria's President, Muhammadu Buhari declared an overnight curfew from 8 pm to 6 am across the country, as part of new measures to contain the spread of the COVID-19. This comes along with the phased and gradual easing of lockdown measures in FCT, Lagos, and Ogun States, which took effect from Saturday, 2nd May 2020, at 9 am.
On Monday, 29th June 2020 the federal government extended the second phase of the eased lockdown by 4 weeks and approved interstate movement outside curfew hours with effect from July 1, 2020. Also, on Monday 27th July 2020, the federal government extended the second phase of eased lockdown by an additional one week.
On Thursday, 6th August 2020 the federal government through the secretary to the Government of the Federation (SGF) and Chairman of the Presidential Task Force (PTF) on COVID-19 announced the extension of the second phase of eased lockdown by another four (4) weeks.
READ ALSO: Bill Gates says Trump's WHO funding suspension is dangerous
| Date | Confirmed case | New cases | Total deaths | New deaths | Total recovery | Active cases | Critical cases |
| --- | --- | --- | --- | --- | --- | --- | --- |
| August 13, 2020 | 48116 | 373 | 966 | 10 | 34309 | 12841 | 7 |
| August 12, 2020 | 47743 | 453 | 956 | 0 | 33943 | 12844 | 7 |
| August 11, 2020 | 47290 | 423 | 956 | 6 | 33609 | 12725 | 7 |
| August 10, 2020 | 46867 | 290 | 950 | 5 | 33346 | 12571 | 7 |
| August 9, 2020 | 46577 | 437 | 945 | 3 | 33186 | 12446 | 7 |
| August 8, 2020 | 46140 | 453 | 942 | 6 | 33044 | 12154 | 7 |
| August 7, 2020 | 45687 | 443 | 936 | 6 | 32637 | 12114 | 7 |
| August 6, 2020 | 45244 | 354 | 930 | 3 | 32430 | 11884 | 7 |
| August 5, 2020 | 44890 | 457 | 927 | 17 | 32165 | 11798 | 7 |
| August 4, 2020 | 44433 | 304 | 910 | 14 | 31851 | 11672 | 7 |
| August 3, 2020 | 44129 | 288 | 896 | 8 | 20663 | 22570 | 7 |
| August 2, 2020 | 43841 | 304 | 888 | 5 | 20308 | 22645 | 7 |
| August 1, 2020 | 43537 | 386 | 883 | 4 | 20287 | 22567 | 7 |
| July 31, 2020 | 43151 | 462 | 879 | 1 | 19565 | 22707 | 7 |
| July 30, 2020 | 42689 | 481 | 878 | 5 | 19270 | 22541 | 7 |
| July 29, 2020 | 42208 | 404 | 873 | 5 | 19004 | 22331 | 7 |
| July 28, 2020 | 41804 | 624 | 868 | 8 | 18764 | 22172 | 7 |
| July 27, 2020 | 41180 | 648 | 860 | 2 | 18203 | 22117 | 7 |
| July 26, 2020 | 40532 | 555 | 858 | 2 | 17374 | 22300 | 7 |
| July 25, 2020 | 39977 | 438 | 856 | 11 | 16948 | 22173 | 7 |
| July 24, 2020 | 39539 | 591 | 845 | 12 | 16559 | 22135 | 7 |
| July 23, 2020 | 38948 | 604 | 833 | 20 | 16061 | 22054 | 7 |
| July 22, 2020 | 38344 | 543 | 813 | 8 | 15815 | 21716 | 7 |
| July 21, 2020 | 37801 | 576 | 805 | 4 | 15677 | 21319 | 7 |
| July 20, 2020 | 37225 | 562 | 801 | 12 | 15333 | 21091 | 7 |
| July 19, 2020 | 36663 | 556 | 789 | 11 | 15105 | 20769 | 7 |
| July 18, 2020 | 36107 | 653 | 778 | 6 | 14938 | 20391 | 7 |
| July 17, 2020 | 35454 | 600 | 772 | 3 | 14633 | 20049 | 7 |
| July 16, 2020 | 34854 | 595 | 769 | 9 | 14292 | 19793 | 7 |
| July 15, 2020 | 34259 | 643 | 760 | 6 | 13999 | 19500 | 7 |
| July 14, 2020 | 33616 | 463 | 754 | 10 | 13792 | 19070 | 7 |
| July 13, 2020 | 33153 | 595 | 744 | 4 | 13671 | 18738 | 7 |
| July 12, 2020 | 32558 | 571 | 740 | 16 | 13447 | 18371 | 7 |
| July 11, 2020 | 31987 | 664 | 724 | 15 | 13103 | 18160 | 7 |
| July 10, 2020 | 31323 | 575 | 709 | 20 | 12795 | 17819 | 7 |
| July 9, 2020 | 30748 | 499 | 689 | 5 | 12546 | 17513 | 7 |
| July 8, 2020 | 30249 | 460 | 684 | 15 | 12373 | 17192 | 7 |
| July 7, 2020 | 29789 | 503 | 669 | 15 | 12108 | 17012 | 7 |
| July 6, 2020 | 29286 | 575 | 654 | 9 | 11828 | 16804 | 7 |
| July 5, 2020 | 28711 | 544 | 645 | 11 | 11665 | 16401 | 7 |
| July 4, 2020 | 28167 | 603 | 634 | 6 | 11462 | 16071 | 7 |
| July 3, 2020 | 27564 | 454 | 628 | 12 | 11069 | 15867 | 7 |
| July 2, 2020 | 27110 | 626 | 616 | 13 | 10801 | 15693 | 7 |
| July 1, 2020 | 26484 | 790 | 603 | 13 | 10152 | 15729 | 7 |
| June 30, 2020 | 25694 | 561 | 590 | 17 | 9746 | 15358 | 7 |
| June 29, 2020 | 25133 | 566 | 573 | 8 | 9402 | 15158 | 7 |
| June 28, 2020 | 24867 | 490 | 565 | 7 | 9007 | 14995 | 7 |
| June 27, 2020 | 24077 | 779 | 558 | 4 | 8625 | 14894 | 7 |
| June 26, 2020 | 23298 | 684 | 554 | 5 | 8253 | 14491 | 7 |
| June 25, 2020 | 22614 | 594 | 549 | 7 | 7822 | 14243 | 7 |
| June 24, 2020 | 22020 | 649 | 542 | 9 | 7613 | 13865 | 7 |
| June 23, 2020 | 21371 | 452 | 533 | 8 | 7338 | 13500 | 7 |
| June 22, 2020 | 20919 | 675 | 525 | 7 | 7109 | 13285 | 7 |
| June 21, 2020 | 20242 | 436 | 518 | 12 | 6879 | 12847 | 7 |
| June 20, 2020 | 19808 | 661 | 506 | 19 | 6718 | 12584 | 7 |
| June 19, 2020 | 19147 | 667 | 487 | 12 | 6581 | 12079 | 7 |
| June 18, 2020 | 18480 | 745 | 475 | 6 | 6307 | 11698 | 7 |
| June 17, 2020 | 17735 | 587 | 469 | 14 | 5967 | 11299 | 7 |
| June 16, 2020 | 17148 | 490 | 455 | 31 | 5623 | 11070 | 7 |
| June 15, 2020 | 16658 | 573 | 424 | 4 | 5349 | 10885 | 7 |
| June 14, 2020 | 16085 | 403 | 420 | 13 | 5220 | 10445 | 7 |
| June 13, 2020 | 15682 | 501 | 407 | 8 | 5101 | 10174 | 7 |
| June 12, 2020 | 15181 | 627 | 399 | 12 | 4891 | 9891 | 7 |
| June 11, 2020 | 14554 | 681 | 387 | 5 | 4494 | 9673 | 7 |
| June 10, 2020 | 13873 | 409 | 382 | 17 | 4351 | 9140 | 7 |
| June 9, 2020 | 13464 | 663 | 365 | 4 | 4206 | 8893 | 7 |
| June 8, 2020 | 12801 | 315 | 361 | 7 | 4040 | 8400 | 7 |
| June 7, 2020 | 12486 | 260 | 354 | 12 | 3959 | 8173 | 7 |
| June 6, 2020 | 12233 | 389 | 342 | 9 | 3826 | 8065 | 7 |
| June 5, 2020 | 11844 | 328 | 333 | 10 | 3696 | 7815 | 7 |
| June 4, 2020 | 11516 | 350 | 323 | 8 | 3535 | 7646 | 7 |
| June 3, 2020 | 11166 | 348 | 315 | 1 | 3329 | 7522 | 7 |
| June 2, 2020 | 10819 | 241 | 314 | 15 | 3239 | 7266 | 7 |
| June 1, 2020 | 10578 | 416 | 299 | 12 | 3122 | 7157 | 9 |
| May 31, 2020 | 10162 | 307 | 287 | 14 | 3007 | 6868 | 7 |
| May 30, 2020 | 9855 | 553 | 273 | 12 | 2856 | 6726 | 7 |
| May 29, 2020 | 9302 | 387 | 261 | 2 | 2697 | 6344 | 7 |
| May 28, 2020 | 8915 | 182 | 259 | 5 | 2592 | 6064 | 7 |
| May 27, 2020 | 8733 | 389 | 254 | 5 | 2501 | 5978 | 7 |
| May 26, 2020 | 8344 | 276 | 249 | 16 | 2385 | 5710 | 7 |
| May 25, 2020 | 8068 | 229 | 233 | 7 | 2311 | 5524 | 7 |
| May 24, 2020 | 7839 | 313 | 226 | 5 | 2263 | 5360 | 7 |
| May 23, 2020 | 7526 | 265 | 221 | 0 | 2174 | 5131 | 7 |
| May 22, 2020 | 7261 | 245 | 221 | 10 | 2007 | 5033 | 7 |
| May 21, 2020 | 7016 | 339 | 211 | 11 | 1907 | 4898 | 7 |
| May 20, 2020 | 6677 | 284 | 200 | 8 | 1840 | 4637 | 7 |
| May 19, 2020 | 6401 | 226 | 192 | 1 | 1734 | 4475 | 7 |
| May 18, 2020 | 6175 | 216 | 191 | 9 | 1644 | 4340 | 7 |
| May 17, 2020 | 5959 | 388 | 182 | 6 | 1594 | 4183 | 7 |
| May 16, 2020 | 5621 | 176 | 176 | 5 | 1472 | 3973 | 7 |
| May 15, 2020 | 5445 | 288 | 171 | 3 | 1320 | 3954 | 4 |
| May 14, 2020 | 5162 | 193 | 168 | 3 | 1180 | 3815 | 4 |
| May 13, 2020 | 4971 | 184 | 164 | 6 | 1070 | 3737 | 4 |
| May 12, 2020 | 4787 | 146 | 158 | 6 | 959 | 3670 | 4 |
| May 11, 2020 | 4641 | 242 | 152 | 10 | 902 | 3589 | 4 |
| May 10, 2020 | 4399 | 248 | 142 | 17 | 778 | 3479 | 4 |
| May 9, 2020 | 4151 | 239 | 127 | 11 | 745 | 3278 | 4 |
| May 8, 2020 | 3912 | 386 | 118 | 10 | 679 | 3115 | 4 |
| May 7, 2020 | 3526 | 381 | 108 | 4 | 601 | 2818 | 4 |
| May 6, 2020 | 3145 | 195 | 104 | 5 | 534 | 2507 | 1 |
| May 5, 2020 | 2950 | 148 | 99 | 5 | 481 | 2370 | 4 |
| May 4, 2020 | 2802 | 245 | 94 | 6 | 417 | 2291 | 2 |
| May 3, 2020 | 2558 | 170 | 88 | 2 | 400 | 2070 | 2 |
| May 2, 2020 | 2388 | 220 | 86 | 17 | 351 | 1952 | 2 |
| May 1, 2020 | 2170 | 238 | 69 | 10 | 351 | 1751 | 2 |
| April 30, 2020 | 1932 | 204 | 59 | 7 | 317 | 1556 | 2 |
| April 29, 2020 | 1728 | 196 | 52 | 7 | 307 | 1369 | 2 |
| April 28, 2020 | 1532 | 195 | 45 | 4 | 255 | 1232 | 2 |
| April 27, 2020 | 1337 | 64 | 41 | 0 | 255 | 994 | 2 |
| April 26, 2020 | 1273 | 91 | 41 | 5 | 239 | 994 | 2 |
| April 25, 2020 | 1182 | 87 | 36 | 3 | 222 | 925 | 2 |
| April 24, 2020 | 1095 | 114 | 33 | 1 | 208 | 855 | 2 |
| April 23, 2020 | 981 | 108 | 32 | 3 | 197 | 753 | 2 |
| April 22, 2020 | 873 | 91 | 29 | 3 | 197 | 648 | 2 |
| April 21, 2020 | 782 | 117 | 26 | 3 | 197 | 560 | 2 |
| April 20, 2020 | 665 | 38 | 23 | 1 | 188 | 466 | 2 |
| April 19, 2020 | 627 | 86 | 22 | 2 | 170 | 436 | 2 |
| April 18, 2020 | 541 | 48 | 20 | 2 | 166 | 356 | 2 |
| April 17, 2020 | 493 | 51 | 18 | 4 | 159 | 317 | 2 |
| April 16, 2020 | 442 | 35 | 13 | 1 | 152 | 277 | 2 |
| April 15, 2020 | 407 | 34 | 12 | 1 | 128 | 267 | 2 |
| April 14, 2020 | 373 | 30 | 11 | 1 | 99 | 263 | 2 |
| April 13, 2020 | 343 | 20 | 10 | 0 | 91 | 242 | 2 |
| April 12, 2020 | 323 | 5 | 10 | 0 | 85 | 228 | 2 |
| April 11, 2020 | 318 | 13 | 10 | 3 | 70 | 238 | 2 |
| April 10, 2020 | 305 | 17 | 7 | 0 | 58 | 240 | 2 |
| April 9, 2020 | 288 | 14 | 7 | 1 | 51 | 230 | 2 |
| April 8, 2020 | 274 | 22 | 6 | 0 | 44 | 226 | 2 |
| April 7, 2020 | 254 | 16 | 6 | 1 | 44 | 204 | 2 |
| April 6, 2020 | 238 | 6 | 5 | 0 | 35 | 198 | 2 |
| April 5, 2020 | 232 | 18 | 5 | 1 | 33 | 194 | 2 |
| April 4, 2020 | 214 | 5 | 4 | 0 | 25 | 185 | 0 |
| April 3, 2020 | 209 | 25 | 4 | 2 | 25 | 180 | 0 |
| April 2, 2020 | 184 | 10 | 2 | 0 | 20 | 162 | 0 |
| April 1, 2020 | 174 | 35 | 2 | 0 | 9 | 163 | 0 |
| March 31, 2020 | 139 | 8 | 2 | 0 | 9 | 128 | 0 |
| March 30, 2020 | 131 | 20 | 2 | 1 | 8 | 121 | 0 |
| March 29, 2020 | 111 | 22 | 1 | 0 | 3 | 107 | 0 |
| March 28, 2020 | 89 | 19 | 1 | 0 | 3 | 85 | 0 |
| March 27, 2020 | 70 | 5 | 1 | 0 | 3 | 66 | 0 |
| March 26, 2020 | 65 | 14 | 1 | 0 | 2 | 62 | 0 |
| March 25, 2020 | 51 | 7 | 1 | 0 | 2 | 48 | 0 |
| March 24, 2020 | 44 | 4 | 1 | 0 | 2 | 41 | 0 |
| March 23, 2020 | 40 | 10 | 1 | 1 | 2 | 37 | 0 |
| March 22, 2020 | 30 | 8 | 0 | 0 | 2 | 28 | 0 |
| March 21, 2020 | 22 | 10 | 0 | 0 | 1 | 21 | 0 |
| March 20, 2020 | 12 | 4 | 0 | 0 | 1 | 11 | 0 |
| March 19, 2020 | 8 | 0 | 0 | 0 | 1 | 7 | 0 |
| March 18, 2020 | 8 | 5 | 0 | 0 | 1 | 7 | 0 |
| March 17, 2020 | 3 | 1 | 0 | 0 | 0 | 3 | 0 |
| March 16, 2020 | 2 | 0 | 0 | 0 | 0 | 2 | 0 |
| March 15, 2020 | 2 | 0 | 0 | 0 | 0 | 2 | 0 |
| March 14, 2020 | 2 | 0 | 0 | 0 | 0 | 2 | 0 |
| March 13, 2020 | 2 | 0 | 0 | 0 | 0 | 2 | 0 |
| March 12, 2020 | 2 | 0 | 0 | 0 | 0 | 2 | 0 |
| March 11, 2020 | 2 | 0 | 0 | 0 | 0 | 2 | 0 |
| March 10, 2020 | 2 | 0 | 0 | 0 | 0 | 2 | 0 |
| March 9, 2020 | 2 | 1 | 0 | 0 | 0 | 2 | 0 |
| March 8, 2020 | 1 | 0 | 0 | 0 | 0 | 1 | 0 |
| March 7, 2020 | 1 | 0 | 0 | 0 | 0 | 1 | 0 |
| March 6, 2020 | 1 | 0 | 0 | 0 | 0 | 1 | 0 |
| March 5, 2020 | 1 | 0 | 0 | 0 | 0 | 1 | 0 |
| March 4, 2020 | 1 | 0 | 0 | 0 | 0 | 1 | 0 |
| March 3, 2020 | 1 | 0 | 0 | 0 | 0 | 1 | 0 |
| March 2, 2020 | 1 | 0 | 0 | 0 | 0 | 1 | 0 |
| March 1, 2020 | 1 | 0 | 0 | 0 | 0 | 1 | 0 |
| February 29, 2020 | 1 | 0 | 0 | 0 | 0 | 1 | 0 |
| February 28, 2020 | 1 | 1 | 0 | 0 | 0 | 1 | 0 |