DPR allays fears of possible looming fuel scarcity, says it has enough stock
Lagos is listed as the state with the highest stock.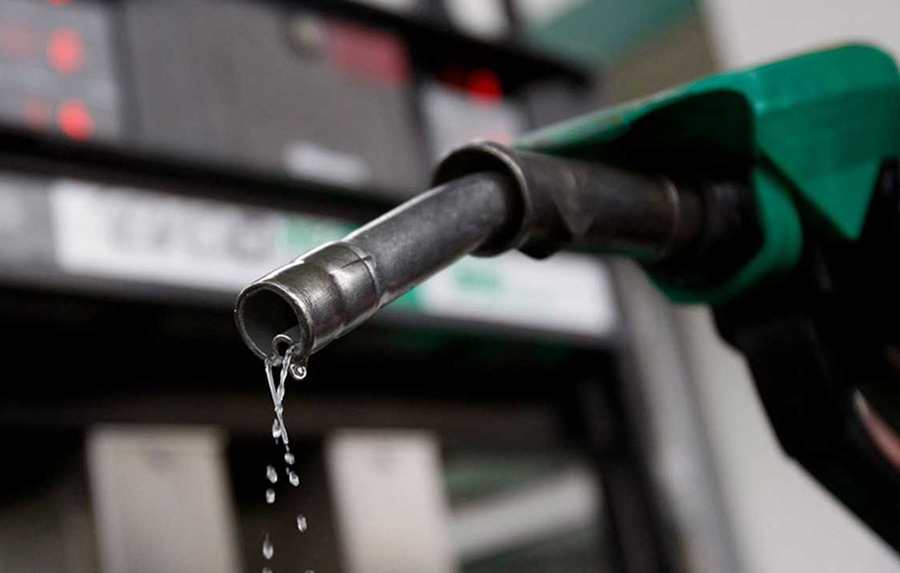 The Department of Petroleum Resources (DPR) announced that the available PMS depot stock as at July 7 is 1,469,146,806 litres with an estimated daily national demand of 38,200,000 litres which is sufficient for 38 days. 
The regulator (DPR) announced that the cumulative depot stock is a combined number owned by the Pipeline and Product Marketing Company (PPMC) and major independent marketers. 
Explore economic research data from Nairametrics on Nairalytics
Lagos is listed as the state with the highest stock. As at July 6th, 2020, there are 687,932,669 litres with 54 depots and 1,303 trucks carrying an average of 33,000 litres. Meanwhile, the Federal Capital Territory, Abuja, has 56,224,948 litres. 
As for discharges volumes of PMS vessels by 7 July at depots. Lagos had discharged 34,224,000 litres followed by Warri at 20,453,134 and Calabar/Eket at 11,021,000 totaling 65,718,134. 
READ MORE: The conundrum in the retail pricing of PMS
The data shows that Nigeria currently has enough PMS stock and does not run the risk of a possible scarcity, at least for now. It also shows that the recent increase in fuel pump price was not due to possible looming scarcity, as some people had feared. Recall that last week, the Federal Government increased fuel pump price to N143.80 per litre after a review of the "prevailing market fundamentals in the month of June and considering marketers' realistic operating costs". 
Five oil majors reduce value of their assets by $50 billion in Q2
Energy demand at one point was down by more than 30% globally.
Five oil majors (including Exxon Mobil and British Petroleum) reduced the value of their assets by $50 billion in Q2, 2020. They also reduced their production rates as the COVID-19 pandemic caused a downward trend in energy demand.
What this means: The cut in asset valuations and reduction in crude oil production by these oil majors showed the depth of damage the COVID-19 pandemic caused on the global energy sector in Q2, 2020.
Energy demand at one point was down by more than 30% globally and still remains below pre-pandemic levels.
READ MORE: Respite for Nigeria as Exxon Mobil and Shell lose $1.8 billion arbitration award  
Some of these conpanies' executives said they took these austerity measures because they expect demand to continue to be on the downward trend in the meantime. This is in view of the fact that people around the world are traveling less, even as many global industries are not in full capacity. The pandemic has already killed more than 700,000 people.
Of those five oil majors, only Exxon Mobil (XOM.N) did not book sizeable impairments, Reuters reported. However, an ongoing re-evaluation of Exxon Mobil plans could lead to a reasonable amount of its assets being impaired, and signal the removal of 20% or 4.4 billion barrels of its oil and gas reserves.
READ ALSO: Oil prices drop to 21-year low as demand and storage crises persist
Oil major BP (BP.L) took a $17 billion hot. It said its plans in the coming years would be a focus on renewables and fewer fossils.
About two weeks ago, Nairametrics reported how Exxon Mobil and Chevron posted their worst losses in modern history, as the COVID-19 pandemic and a glut in crude oil reduced the demand for energy products in the second quarter of 2020.
World's largest oil company to pay $75 billion annual dividend, despite plunge in profits
Saudi Aramco is the national energy company of Saudi Arabia.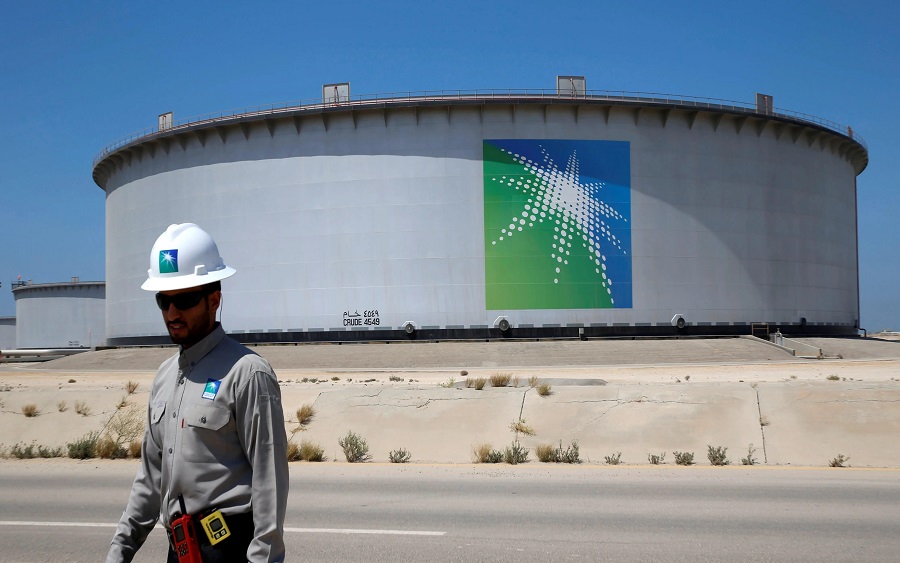 The world's largest oil company, Saudi Aramco reported a 73% drop in profit Q2,2020 profit and still kept its plans to pay $75 billion in annual dividends in a report credited to Bloomberg News
Saudi Aramco reported a plunge in profits for Q2,2020 of 24.6 billion riyals compared to 92.6 billion riyals recorded in the same corresponding year.
Aramco will pay a Q2,2020 dividend of $18.75 billion, most of it to the government of Saudi Arabia, the company's major shareholder.
READ MORE: Apple becomes world's largest public listed company, valued at $1.82 trillion
The plunge in profit was due mainly to "the impact of lower crude oil prices and declining refining and chemical margins," Aramco said in the statement to the Saudi stock exchange.
"Strong headwinds from reduced demand and lower oil prices are reflected in our second-quarter results," said Chief Executive Officer Amin Nasser.
"We are seeing a partial recovery in the energy market as countries around the world take steps to ease restrictions and reboot their economies."
READ ALSO: Shoprite's owners to leave Nigeria after 15 years
Quick fact; Saudi Aramco is the national energy company of Saudi Arabia. It produces five grades of crude oil and natural gas liquids.
It also produces refined energy products that include liquefied petroleum gas, ethanol, naphtha,  and other products.
It exports about 75% of its crude oil to foreign markets, most often with its oil tankers. Saudi Aramco has access to crude oil reserves of about 260 billion barrels, the largest in the world.
READ ALSO: Nigeria's Petroleum minister and Saudi Aramco discuss investment options
OPEC's largest oil exporter, Saudi Arabia has been hit hard by global economic restrictions aimed at curbing the spread of COVID-19.
The Saudis make most of its revenue from crude oil, which has dropped 33% in value this year.
NUPENG gives reasons it directed petroleum tanker drivers to embark on strike in Lagos
NUPENG said its members are being consistently extorted, intimidated, harassed and victimized by different groups.
The National leadership of the Nigerian Union of Petroleum and Natural Gas Workers (NUPENG) has disclosed the 3 major reasons why it directed Petroleum Tanker Drivers (PTD) to withdraw their services from Lagos.
NUPENG revealed that the 3 major challenges that were being faced by Petroleum Tanker Drivers include; Extortion of money from the petroleum tanker drivers by various security agents, the menace of containerized trucks at Apapa, Kirikiri and Beach Land axis of Lagos State and the harassment and extortion by area boys and area godfathers.
This was contained in the press statement that was issued by NUPENG on Friday, August 7, 2020, and signed by its National President, Comrade Williams Akporeha, and its General Secretary, Comrade Olawale Afolabi.
While directing petroleum tanker drivers to withdraw its services, the national leadership of NUPENG said it cannot afford to fold its arms while its members are being consistently and continually extorted, intimidated, harassed and victimized by different groups and segments in Lagos.
On the extortion of money from Petroleum Tanker Drivers by various security agents; NUPENG said that it is really disturbing that security agents who are expected to ensure free-flow of traffic and protection of road users now use their uniforms and arms to intimidate, harass and extort money from Petroleum Tanker Drivers. The union pointed out that this reprehensible conduct by the security agents is taking serious tolls on the psychological, emotional and financial state of Petroleum Tanker Drivers and their capacity to effectively and efficiently deliver services to the nation.
On the menace of Containerized Trucks at Apapa, Kirikiri and Beach Land axis of Lagos State and collusion of government officials hindering Petroleum Tankers from loading activities at depots and tank farms;
The union said that the persistent traffic gridlock and indiscriminate parking of containerized trucks on major Lagos roads and bridges leading to Apapa port, Kirikiri, Beach Land, Satellite Town, Ijegun, are another major setbacks bedevilling the smooth running of the operations of Petroleum Tanker Drivers in Lagos State.
NUPENG disclosed that as at today, MRS depot has been held captive for more than 3 months from discharging products to Petroleum Tanker Drivers despite heavy availability of Petroleum products stockpiled in their tank farm facilities.
They explained that for safety reasons, Petroleum Tanker Drivers cannot continue to struggle with these containerized trucks in these corridors considering the inflammable nature of the products their members carry and cannot afford to undermine safety standards, procedures and protocols in the course of rendering their services.
Some of the locations faced with this situation include Oshodi/Apapa Expressway, Ojuelegba Bridge, Iponri, Constain roads, Ikorodu road through Funsho Williams Avenue (formerly Western Avenue) to Ijora inward Apapa and Oshodi-Apapa Expressway through Mile 2 to Berger Yard inward Tincan Island. These locations have been overwhelmed with indiscriminate parking of these articulated vehicles, aggravating the gridlock faced by Petroleum Tanker Drivers that ply the roads daily to lift products.
On the harassment and extortion by Area Boys and Area god-fathers; The union said that it was really worried that Lagos State which is known to be a megacity and centre of excellence has now become a safe haven for area boys and area god-fathers who now see Petroleum Tanker Drivers as soft targets, extorting money from them on a daily basis, assaulting them and vandalizing their trucks in some instances, especially when some of the Tanker Drivers show restraints in paying them illegal fees and levies.
They said that the Petroleum Tanker Drivers (PTD) now battle with both Area Boys and Area God-fathers amidst the deplorable state of the roads in Lagos State, and this is really causing PTD lots of havoc on a daily basis.
The union pointed out that a distance of just about 10 kilometres, now takes 7 to 8 hours of manoeuvres by petrol tankers, many of which break down in the process, upturning their contents, killing PTD members and endangering the lives of several other Nigerians who traverse the roads.
They revealed that Tanker Drivers whose activities cut across Oguntedo, old Ojo road, Ijegun-Egba, Abule Ado and its environs in Satellite town, Oriade Local government Area, and Apapa corridor of Lagos state have continued to work in fears, following incessant attacks by members of various notorious groups who have developed a penchant for extorting money forcefully from Tanker Drivers.
They are known for operating unchallenged and freely around Apapa, Kirikiri, Mile 2, Maza-Maza and Abule-Ado, near Trade Fair flank and so on.
NUPENG said that they decided to embark on the indefinite strike after consultations with the different leadership organs of the union and stakeholders in the oil and gas industry.