How MultiChoice is getting the economy working with BBNaija
Small wonder why millions of youth and brands jostle to associate with the BBNaija show annually.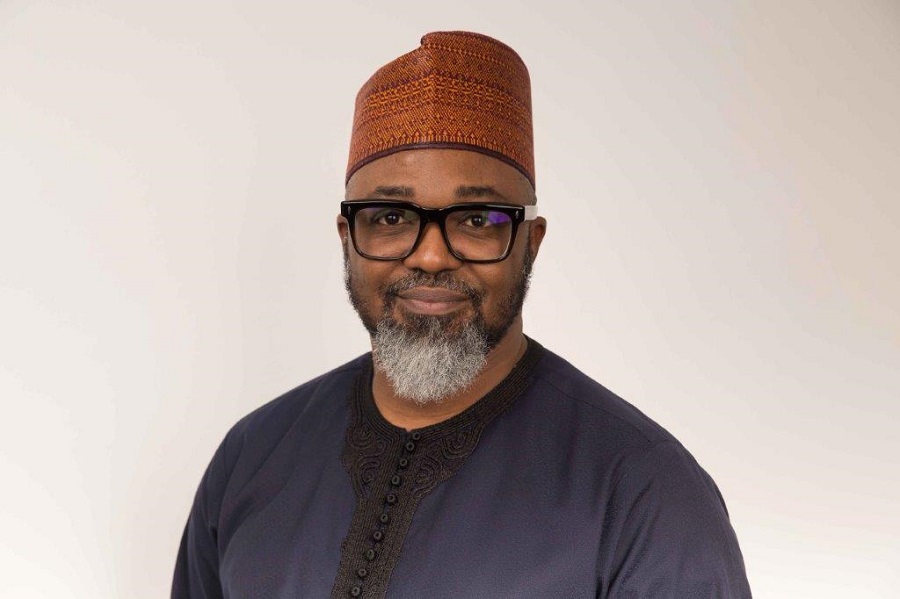 The International Monetary Fund (IMF) in 2017 announced that Nigeria's creative industry accounted for 2.3 percent, approximately N239 billion, of the nation's GDP in 2016. This has been re-echoed by Minister of Information, Lai Mohammed at the 61st Tourism conference in Abuja 2019 and the then Minister of State – Industry Trade and Investment, Aisha Abubakar.
Abubakar, while speaking at a Creative Entrepreneurs Summit in 2019, declared that with the pace the Nigeria creative Industry is growing it has the fastest growth rate in the world. We cannot talk about this exponential growth without pointing to the role the Big Brother Naija show is playing, arguably, the biggest television reality show out of Nigeria and Africa right now.
With rising unemployment and a stuttering economy, the creative industry, which forms a major part of the nation's informal sector, has continued to come to the rescue of Nigerians, putting foods on tables, promoting people from obscurity to stardom and helping many achieve their dreams.
With the dwindling fortune of white-collar jobs, Nigeria's informal sector accounted for about 65 percent of Nigeria's 2017 GDP, according to the IMF which also rated Nollywood as the second-biggest employer in Nigeria, engaging over a million persons. It's evident that over the years millions of Nigerians have been devising ways to help themselves survive through economic hardship without waiting for the government.
READ ALSO: Nigeria's movie industry, Nollywood generates about $1 billion yearly – Afreximbank 
The COVID-19 pandemic has further worsened the situation. Across the world, the fear of mass layoff (already happening) coupled with a possible economic recession predicted by experts is shifting focus to the informal sector and the creative industry is expected to be the receiving port for the influx of many young people in search of greener pasture and economic liberation.
Small wonder why millions of youth and brands jostle to associate with the BBNaija show annually. It is well established from previous editions that has produced stars in movie, music and media, that the show is a major contributor to the growth of the creative industry of the most populous black nation in the world.
But how is MultiChoice Nigeria achieving this?
It may look like a mystery, but the show is beyond the 12 people and the host Ebuka Obi-Uchendu, himself a past contestant, we see on the screen for 99 days. There is more to the show than the contestants – the crew members, brands, small and medium-sized businesses, online vendors and entertainers who visit the house are also huge beneficiaries of the BBNaija show.
At the backstage making the work happen are more than 100 crew members – cameramen, photographers, housekeepers and many others in their hundreds who get paid for making the reality show a true reality.
Ebuka shared a photo in 2019 of about 100 crew members (directly hired) to work behind the scenes to bring the show to viewers. The multiplying effect of this on the economy of a nation cannot be underestimated.
READ ALSO: Multichoice Nigeria launches new app for DStv installers.
The show made a remarkable move last year when it gave out a Nigerian made car to Mercy Eke, winner of the 2019 edition. This move earned MultiChoice commendation from many Nigerians and it has further promoted the Innoson made vehicle to other parts of Africa.
Before BBNaija 2019, not so many people knew about a smartphone brand called Oppo, it gained exposure that has translated to an increase in patronage and revenue by joining other brands like Bet9ja, Pepsi, Gulder to sponsor weekly games on the show.
The small and medium sized business owners who are contracted as vendors to supply necessities like food, wearables, cosmetics, toiletries to the house during the show have also seen an exponential growth in their businesses by associating with the show. Many of these businesses run online shops, by exposing their brands on the show to over 40 million viewers across Africa, their hitherto small businesses have received a higher degree of patronage from Nigeria and other African countries.
In October 2019, House of Lunettes, a brand that makes eyeglasses announced that it sold out its products a few hours after Tacha Akhide became its brand ambassador. Such is the power BBNaija wields.
Entertainers and DJs who visit the housemates have also enjoyed a high degree of publicity that has further positioned their brands to the consciousness of not just Nigerians, but millions of Africans.
We may not be able to put a figure to the huge impact of BBNaija on the nation's economy, it is clear that solving the economy puzzle remains a daunting prospect, which the show alone cannot solve, but it is making a giant step in proffering a solution.
Lai Mohammed said in 2019 that "Our (Nigeria's) greatest strength lies in our creative industry, music and our films. That is one area we have a comparative advantage over many other countries."
Over the years, MultiChoice through BBNaija has continued to churn out talent taking over the creative scene – Gideon Okeke, Bisola Aiyeola, Ifu Ennada among many other past contestants have made names in Nollywood. Efe Ejeba winner of the 2017 edition went to pursue a career in music and Miracle Igbokwe through his cash prize in the 2018 edition was able to achieve his long term dream of becoming a pilot, though he didn't stay in the creative industry like other contestants, BBNaija has helped him fulfil his dream, what more can he ask for?
The likes of Tobi Bakre who has featured in movies and soap operas, Mike Edwards a brand ambassador for Nigeria family of Japanese automotive manufacturers, Mitsubishi; and many others are also making good use of the fame the platform brought to register their names in the creative scene.
Over the years, people have expressed cynical opinions about the show, it is not unexpected, what, in fact cannot be ruled out is that viewers have a real emotional attachment to it, contestants, businesses and individuals attached to it are seeing the impact on their bank statements and their brands.
Explore economic research data from Nairametrics on Nairalytics
With the dearth of talent harvesting shows and many other reality TV shows that the harsh economy has frustrated to wind up, commendation must be given to MultiChoice Nigeria for weathering the storm and providing a way out of the conundrum to make BBNaija a major contributor to the growth of the creative industry.
7 fundamental reasons to buy LeornadobySujimoto now
In Building the Leonardo, we also wanted to understand the market direction and maximise investors' gratification.
1. Price:
The Leonardo's 2 Bedroom is currently selling for N200million, the 3 Bedroom is N250million and 4 Bedroom is for N300million.
In terms of pricing, the most expensive 4 Bedroom Apartments today in Nigeria are in Bourdillon and Eko Atlantic and their prices ranges from $935,000 to $3.5millon which is about N420million to N1.5 Billion, while a 4 Bedroom at the LeonardoBySujimoto is selling for N300million for Now! Our 2 Bedroom that is selling now at N200million will sell for N350million when we launch in October, and sell for $1.2m when completed. (We have researched the best, but what we are building beats the best).
2. Quality: 
For Leonardo, we have decided to go all out, creating a building that from foundation to Chandeliers, your only experience will be luxury.
State-of-the-art features and facilities such as Full Home Automation, Kohler kitchen, 3 Metres Doors, Duravit's Phillip Stark and Zaha Hadid's Award-winning  Sanitary Wares , Simone Saragoni's Technogym, Olympic size pool, Minimart, Mini Clinic, Hair salon, Interactive Lobby like a 5-star hotel, Tennis Court, Squash Court, Imax Cinema, Indoor Virtual Golf, Luxury Spa, Bar & Lounge and lots more.
We are not boasting but no other building will compete with Leonardo, not anywhere in Nigeria, not even in Africa (Please hold us by these words).
When we started Sujimoto, we adopted 2 fundamental principles – QUALITY AND INTEGRITY. 5 years ago, we promised that the MediciBySujimoto will come wrapped in Marble, today not one marble has fallen off!  We promised that the Medici will come with Duravit Sanitary wares, not just regular Duravit, but the limited edition, designed by Phillip Stark. We promised that our gym will come with Simone Saragoni's Technogym 5 years ago, and today, the MediciBySujimoto project is still one of the best building in Ikoyi!
3. Investment ROI:
 No one can carry your house from Banana Island to Ibadan!
The Leonardo promises 400% returns on investment and we have proof for it. With the Leonardo, you can buy, resell and make 400% ROI in 2 years. You can also buy and do a short let rental that can guarantee you between N30million to N60million Naira annually.
You can also buy a unit, make use of it whenever you are in LAGOS and put it up for short let whenever it is not in use. Please note that if you want a long term rental, Sujimoto has signed a rental agreement with top multinationals and other companies that will rent the Leonardo, immediately it is completed. Now, with treasury bills at 3% per annum, and volatility in Stocks and Bonds, everyone between the ages of 35 and 60 are choosing real estate as the safest investment option, putting LeonardoBySujimoto as the first option.
4. Architecture:
People say why Leonardo Da Vinci, I say why not? We have studied the Iconic master of art – the Leonardo Da Vinci, whose work outlives the 16th century, finding relevance even in the 21st century; studying him and coming up with this design is to remind us that what we are building will not only be aesthetically different but iconic in character.
It will be the first building in the world to have more than 1000 art pieces, hanging in every corner, reminding the residence and their visitors of the artistic genius and creativity that goes into the creation of Leonardo project.
5. Location:
Dubbed as the most affluent neighbourhood in Africa, Banana Island houses the 1% of the 1% ultra-wealthy in Nigeria, making it the richest square metre in Africa. Banana Island is also home to the ultra-wealthy few such as the Adenugas, MDs of Multinationals, Executive Directors, HNIs, Billionaires  Businessmen, and Music Entrepreneur – Davido, to mention a few. Imagine jogging in the evening and seeing Davido taking a stroll with his pet.
Aside from the fact that lands are limited in Banana Island, leading to an increase in the value of the space, Banana Island has been described by Forbes Africa as the 2nd safest place in Nigeria, second only to Aso Rock. This luxury location is perfect for those who value security and those who are thinking of ROI as the value of properties in Banana Island keep rising. Lekki and Victoria Island are all great locations, but Banana Island's value has remained and increased more than 100% over the last 18 months.
6. Association:
If your neighbour is a Vulcaniser, the possibility of you selling Car tyres is very high, but what happens if you live in a building that houses 1% of the 1% ultra-wealthy Nigerians?
The Leonardo is only for the vital few! We have confidentiality codes, because our KYC system allows like-minded people, from MDs of IOCs to ultra-high net worth individuals, to be the caliber of people you will find at the Leonardo, you can call us "success racist" it's ok.
7. Developer:
We might not be the Emmar Groups of Dubai, the Candy Brothers that built One Hyde Park in London, or Arthur Zeckendorf of New York City, but we are Sujimoto and 'we no dey carry last'. We don't do things for immediate gratification, but for value creation.
In Building the Leonardo, we didn't only carry out research on architecture or location, we also wanted to understand the market direction and maximise investors' gratification. We spoke with developers and tenants, landlords and their neighbours; understood the pains of residence and their deepest desires, armed with this information, we set out to build what will not only compete with the best buildings in Africa but the best in the world!
As COVID-19 ravages the world and businesses, our prayers and thoughts are with everyone who have lost a loved one and every business that have been affected by this pandemic. We have turned our pains to gains and remained positive, ever winning because the hype is real!
---
Every effort is made to provide accurate and complete information by the Nairametrics Financial Advocate Ltd (NFAL) from this sponsored post. However, NFAL cannot guarantee that there will be no errors. NFAL or its employees or its authors make no claims, promises or guarantees about the accuracy of the contents of this post. Neither NFAL, nor its employees and authors make any warranty, express or implied or statutory including but not limited to the warranties of non-infringement of third party rights. Neither does NFAL, its employees and its authors assume any legal liability for any direct or indirect or any loss or damage of any kind for the accuracy or completeness or usefulness of any information contained in this sponsored post. NFAL does not represent that use of the information contained in the sponsored post and would not infringe on privately owned rights."
Building financial competence with an Annual Savings plan
This fund could be savings towards a vacation, property purchase, rent, retirement, school fees, investments.
To be financially competent means to possess the knowledge necessary to allow an individual make informed and effective decisions with all of their financial resources. In improving your financial competence, utilising an annual savings plan can help in achieving your life goals. The primary principles of financial literacy include learning how to budget, track spending, effectively pay off debt, and properly plan for retirement.
An annual savings plan involves deciding how much money you would like to have saved at the end of the year, choosing a bank account for that purpose and making weekly or monthly contributions to that account to meet that annual target. For example, if you would like to have N300,000 saved by the end of December, you could decide to save about N5800 every week or N25,000 every month.
This fund could be savings towards a vacation, property purchase, rent, retirement, school fees, investments or other pursuits. An annual savings plan isn't an emergency fund (an emergency fund is a stash of money set aside to cover unexpected and urgent financial requirements), this savings plan allows you build your net worth and have a good base to start an investment portfolio.
It is important to keep a record of the target amount to be met, how often money should be deposited and how much should be deposited at every interval. Equally important is choosing the right kind of account to save it in. The account to be used for your annual savings plan should be one designed specifically to save towards a set goal, like UBA's Target Account, which accrues credit interest on your savings and gives incentives for self-control.
The importance of saving money cannot be understated. With so many proven benefits, saving money is one of the best financial habits you can adopt and with continuous practice it can help you develop financial competence.
About the Author
Gloria Kafui Agbomadzi writes about useful tips for balanced living. Her writings are based on real life experiences and research. She also writes on diverse topics including finance, education, health and lot more.
Charles Odii releases his new book – 21 Questions on entrepreneurship
The questions are extensive and aim to provide information on how to be a successful entrepreneur.
Charles Odii the Executive Director, SME100Africa launches a new book – "21 Questions on entrepreneurship". This book is unique as it provides real answers to questions posed by entrepreneurs that Charles encountered through his SME100Africa journey. Charles is the Founder of SME100Africa – A a social enterprise, with the aim of ensuring African entrepreneurs succeed regardless of their socio-economic background, has grown to provide over one hundred thousand African Small and Medium Enterprises with access to finance, markets, capacity development, mentorship, networks, skills, resources and most importantly information.
Charles Odii explains, "this book is written from my extensive experience gained over a decade of starting and running a business in Africa, international travel and engagement with thousands of entrepreneurs (who have sat with me and sent me emails to ask critical questions from "how to structure businesses, to how to develop marketing strategies that support their products in niche markets and more"). The book also contains questions from my online series "Ask Charles". The questions are extensive and aim to provide information on how to be a successful entrepreneur."
The book will be released on August 12th 2020 – International youth day, and will be available nation-wide for purchase as well on Amazon, Flutterwave, Jumia, 100connect and more. For enquiries you can visit: www.charlesodii.com.
You might be thinking, This sounds too good to be true… but here are a few takeaways from the book:
1. A Positive Attitude: This book will surely change your mindset as an entrepreneur. It goes way beyond teaching you the practical steps but it makes you aware of the opportunity you can leverage on for your business to succeed even through some failures.
"Ask Charles. Yes, Do it! He is the one who has the experience, the knowledge, the humility, the patience, and the passion to give you the needed advice. As he writes: "business is a dark room". Charles's book is the light, the guidance for all willing to start a business and become an entrepreneur. With this book, he chooses to answer the basics of how to fight your business monsters. It is a practical, easy-to-understand, and use, way of learning.
When asking for advice, it is important to consider who you ask. Charles Odii is a role model. His own story gives him all the credibility needed to advise you on how to; grow your potential, engage in a successful business, learn from your failures, and believe in success.
As early as possible it is crucial to get a mentor, but a good one is hard to come by. If you read this book, you will feel that you have found your personal – virtual – mentor who is always there in your pocket or on your devices to answer all your dilemmas and challenges. So keep it and share it with others, as you may not be the only one who needs these insights, and this book fills the gap."
Veronika Pistyur
Co-Founder Bridge Budapest
Hungary
2. Your Whys: Being an entrepreneur isn't as easy as ABC. It requires your time and effort. It goes beyond harvesting a passion but also building results; is it profitable? Are you scaling? Now, this brings us to your Whys. This book makes you break down your Whys and with this, you get a bigger picture to why you're starting a business.
"The most important factor is to find your "WHY?".
Why should I be an "Entrepreneur"?
Inspired leaders regardless of their size of business or industry, know their "WHY?"; that is how they communicate from the inside out.
I do highly recommend reading the book "21 Questions on Entrepreneurship" as it will provide you not just the "WHY" but also the "WHAT" and "HOW'".
Dawood Marafie
Board Member Kuwait National Fund for Development of SMEs
3. TURNING YOUR PASSION INTO A BUSINESS: Starting a new business as an entrepreneur is an emotional rollercoaster. There may be days where you "fail" and feel like giving up and that is okay. Yes, passion is good, but that won't convert into a revenue stream without a solid business structure. The "21 questions on Entrepreneurship" shows you how to structure your business to help you make a living out of what you love.
"This book should be mandatory reading for all entrepreneurs, and the same goes for business owners who desire greater entrepreneurial instincts. I am delighted to be able to share this book with you, with the hope that you find it incredibly helpful when structuring better business concepts for your own business.
I applaud Charles for his achievement – and for his continuing contributions as a mentor and entrepreneur who devotes his time immensely to build the motivated community in Africa, and is a critical friend to many members of Nigeria's start-up scene.
21 Questions on Entrepreneurship elaborates on all the possible challenges a nascent entrepreneur might face at the beginning of their journey, with a wide range spanning building company culture, finding market positions to dealing with the possible legal problems. This is an excellent book. If you are an entrepreneur, 21 Questions on Entrepreneurship is the book for you."
Mandy Chung,
Co-founder,
Women in IoT, Taiwan
You can preorder the book here: www.CharlesOdii.com
It will be officially out on the 12th of August 2020. Get your hands on it before it's sold out.
Here are some other reviews:
"One of the most rewarding career paths is entrepreneurship: following your passion, being your own boss, getting to be a leader, disrupting markets, and making tons of money! It's true, that's what most literature about entrepreneurship tells you: entrepreneurship is awesome!
What they don't always mention though, is that 9 out of 10 start-ups fail. The leading cause of failure: incompetence and lack of knowledge and experience.
Most entrepreneurs spend half their career learning from their mistakes. Luckily, people like Charles Odii and
organisations like SME100Africa will save you the hassle of failure and take you straight to success.
Charles has travelled the world and gathered knowledge from entrepreneurs all over the globe. After listening to the challenges of his compatriots, he tailored it to the African experience and aggregated it in this A-to-Z guide of being an entrepreneur".
Joey Zeenny
Digital entrepreneur, co-founder of Gtlogic,
Crab Notion, Lebtivity, Jellyfish Labs,
Lebanon
"Do you value the perspective of entrepreneurs? Read as Charles delivers perspective gained from entrepreneurs all across the world. What you can find inside are applicable lessons from Charles to aid your entrepreneurial journey."
Todd A. Rose,
Liaison for the International Visitor Leadership Program, a professional exchange program
funded by the U.S. Department of State's Bureau of Educational and Cultural Affairs.
USA
"If you want to hear it is easy to be an entrepreneur, then this is not the book for you. On the other hand, if you want a realistic manual on entrepreneurship this is a must-have!
The 21 Questions are answered with details that help clarify concerns on issues like funding, taking risks, start-up
resources as well as providing the reader with templates on essentials like business plan, entrepreneurship checklist, choosing the right location and coping as an entrepreneur.
In this compilation of responses to "Ask Charles", Charles Odii, founder of SME100Africa, has delivered a well
thought out, comprehensive and useful guide for today's entrepreneurs."
Nonny Ugboma,
Executive Secretary, MTN Foundation
Nigeria
For more information or enquiries you can visit www.charlesodii.com or call Damilola (P.M.) on 08177743650 or email [email protected]