How MultiChoice is getting the economy working with BBNaija
Small wonder why millions of youth and brands jostle to associate with the BBNaija show annually.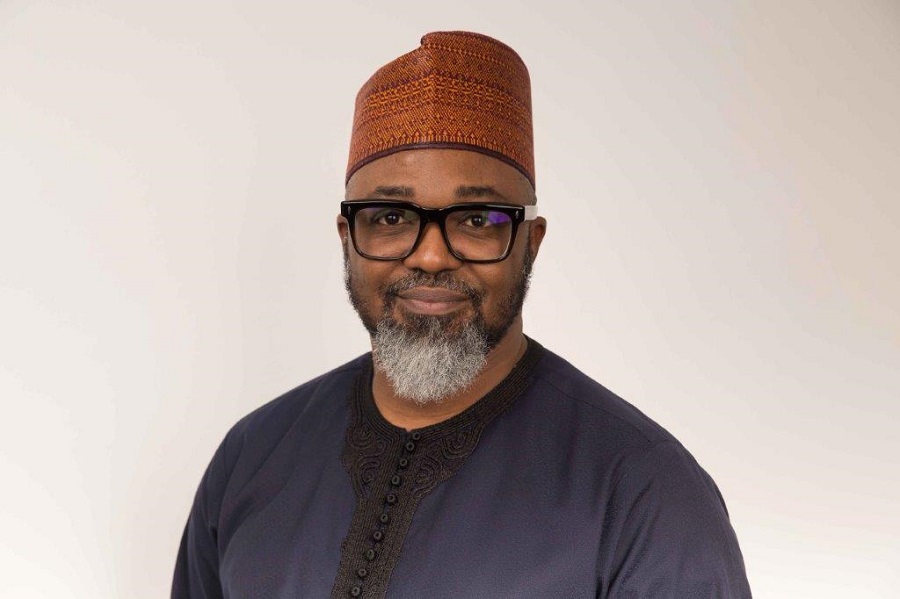 The International Monetary Fund (IMF) in 2017 announced that Nigeria's creative industry accounted for 2.3 percent, approximately N239 billion, of the nation's GDP in 2016. This has been re-echoed by Minister of Information, Lai Mohammed at the 61st Tourism conference in Abuja 2019 and the then Minister of State – Industry Trade and Investment, Aisha Abubakar.
Abubakar, while speaking at a Creative Entrepreneurs Summit in 2019, declared that with the pace the Nigeria creative Industry is growing it has the fastest growth rate in the world. We cannot talk about this exponential growth without pointing to the role the Big Brother Naija show is playing, arguably, the biggest television reality show out of Nigeria and Africa right now.
With rising unemployment and a stuttering economy, the creative industry, which forms a major part of the nation's informal sector, has continued to come to the rescue of Nigerians, putting foods on tables, promoting people from obscurity to stardom and helping many achieve their dreams.
With the dwindling fortune of white-collar jobs, Nigeria's informal sector accounted for about 65 percent of Nigeria's 2017 GDP, according to the IMF which also rated Nollywood as the second-biggest employer in Nigeria, engaging over a million persons. It's evident that over the years millions of Nigerians have been devising ways to help themselves survive through economic hardship without waiting for the government.
READ ALSO: Nigeria's movie industry, Nollywood generates about $1 billion yearly – Afreximbank 
The COVID-19 pandemic has further worsened the situation. Across the world, the fear of mass layoff (already happening) coupled with a possible economic recession predicted by experts is shifting focus to the informal sector and the creative industry is expected to be the receiving port for the influx of many young people in search of greener pasture and economic liberation.
Small wonder why millions of youth and brands jostle to associate with the BBNaija show annually. It is well established from previous editions that has produced stars in movie, music and media, that the show is a major contributor to the growth of the creative industry of the most populous black nation in the world.
But how is MultiChoice Nigeria achieving this?
It may look like a mystery, but the show is beyond the 12 people and the host Ebuka Obi-Uchendu, himself a past contestant, we see on the screen for 99 days. There is more to the show than the contestants – the crew members, brands, small and medium-sized businesses, online vendors and entertainers who visit the house are also huge beneficiaries of the BBNaija show.
At the backstage making the work happen are more than 100 crew members – cameramen, photographers, housekeepers and many others in their hundreds who get paid for making the reality show a true reality.
Ebuka shared a photo in 2019 of about 100 crew members (directly hired) to work behind the scenes to bring the show to viewers. The multiplying effect of this on the economy of a nation cannot be underestimated.
READ ALSO: Multichoice Nigeria launches new app for DStv installers.
The show made a remarkable move last year when it gave out a Nigerian made car to Mercy Eke, winner of the 2019 edition. This move earned MultiChoice commendation from many Nigerians and it has further promoted the Innoson made vehicle to other parts of Africa.
Before BBNaija 2019, not so many people knew about a smartphone brand called Oppo, it gained exposure that has translated to an increase in patronage and revenue by joining other brands like Bet9ja, Pepsi, Gulder to sponsor weekly games on the show.
The small and medium sized business owners who are contracted as vendors to supply necessities like food, wearables, cosmetics, toiletries to the house during the show have also seen an exponential growth in their businesses by associating with the show. Many of these businesses run online shops, by exposing their brands on the show to over 40 million viewers across Africa, their hitherto small businesses have received a higher degree of patronage from Nigeria and other African countries.
In October 2019, House of Lunettes, a brand that makes eyeglasses announced that it sold out its products a few hours after Tacha Akhide became its brand ambassador. Such is the power BBNaija wields.
Entertainers and DJs who visit the housemates have also enjoyed a high degree of publicity that has further positioned their brands to the consciousness of not just Nigerians, but millions of Africans.
We may not be able to put a figure to the huge impact of BBNaija on the nation's economy, it is clear that solving the economy puzzle remains a daunting prospect, which the show alone cannot solve, but it is making a giant step in proffering a solution.
Lai Mohammed said in 2019 that "Our (Nigeria's) greatest strength lies in our creative industry, music and our films. That is one area we have a comparative advantage over many other countries."
Over the years, MultiChoice through BBNaija has continued to churn out talent taking over the creative scene – Gideon Okeke, Bisola Aiyeola, Ifu Ennada among many other past contestants have made names in Nollywood. Efe Ejeba winner of the 2017 edition went to pursue a career in music and Miracle Igbokwe through his cash prize in the 2018 edition was able to achieve his long term dream of becoming a pilot, though he didn't stay in the creative industry like other contestants, BBNaija has helped him fulfil his dream, what more can he ask for?
The likes of Tobi Bakre who has featured in movies and soap operas, Mike Edwards a brand ambassador for Nigeria family of Japanese automotive manufacturers, Mitsubishi; and many others are also making good use of the fame the platform brought to register their names in the creative scene.
Over the years, people have expressed cynical opinions about the show, it is not unexpected, what, in fact cannot be ruled out is that viewers have a real emotional attachment to it, contestants, businesses and individuals attached to it are seeing the impact on their bank statements and their brands.
Explore economic research data from Nairametrics on Nairalytics
With the dearth of talent harvesting shows and many other reality TV shows that the harsh economy has frustrated to wind up, commendation must be given to MultiChoice Nigeria for weathering the storm and providing a way out of the conundrum to make BBNaija a major contributor to the growth of the creative industry.
Geely Auto to invest 54 million dollars in the development of healthy cars
Geely's leading track record will be taken to a new level with the development of an all-round "healthier car."
As Exclusive Partner of Geely Automotive in Nigeria, Mikano brings us great news of Geely Automotive innovative steps towards development of "healthy, intelligent vehicles" by earmarking 54 million Dollars of funding to it; as a furthering of the fight against Coronavirus.
The move not only adds a new dimension to Geely's understanding of "passenger safety," it also represents a new development direction for automobiles.
READ: Automotive Bill: Why FG may return it to National Assembly
The development of a "healthier car" differs from specialized medical vehicles in that Geely's products are made for ordinary consumers. Cars with comprehensive virus protection not only require the capability to isolate harmful substances in the air, it also needs to quickly and effectively purify cabin air for occupants.
Geely Auto's global R&D and design networks based in Europe, USA and China will jointly move to develop and research new environmentally sustainable materials with anti-bacterial and anti-viral properties which can be used within air-conditioner systems and on frequently touched surfaces such as buttons and handles.
Geely Auto will make full use of its global R&D system and resources as well as cooperate with professional medical and scientific research institutions to set up special project teams to work on the new research.
READ: Cars45 CEO explains how to increase demand for Made in Nigeria cars
An Conghui, President of Geely Holding Group and President and CEO of Geely Auto Group said "Epidemic prevention is a job that requires the long-term effort of wider society. As the most common mode of transportation, consumers spend a considerable amount time in their cars, akin to a "second home" Only by making healthier products can we meet consumer demand for better quality of life. Based on the automotive industry's development direction built around electrified, connectivity, intelligence, and shared mobility, auto companies should commit to developing products that help protect the health of drivers and passengers. This will become one of Geely Auto key long-term development objectives."
Earlier on January 28, Geely Holding Group joined hands with the Li Shufu Foundation to set up a special 30 million dollars fund in support of the new coronavirus prevention and control, with a focus on the mass purchasing of much needed medical supplies for China in the short term.
Geely's leading track record will be taken to a new level with the development of an all-round "healthier car." Geely's move sets a new precedent in the development of safety technologies that goes beyond developing leading crash test results and moves into new dimensions of passenger safety.
Visit www.geely.ng to find out more about Geely Nigeria
Stanbic IBTC introduces Super App; upgraded with exciting features to enable seamless transactions
Stanbic IBTC Holdings PLC has upgraded its mobile App by introducing exciting features to enable seamless transactions.
The financial services industry is enjoying a phenomenal growth and Stanbic IBTC bank, certainly is not left behind in its effort to consistently guarantee a seamless digital experience. Everyday customers are exposed to innovative mobile technologies, this therefore places a higher expectation that Banking Apps will provide a fully rounded experience.
Stanbic IBTC Holdings PLC, a member of Standard Bank Group, has upgraded its mobile App by introducing exciting features to enable seamless transactions for its customers with additional cutting-edge capabilities to enhance the customer experience. The App, termed the "Super App" is a one-stop App that offers the opportunity to transact across core banking transactions, while also managing Mutual Funds, Pensions, Insurance and Stockbroking accounts. Customers have a unique opportunity to experience unified access to all of these products, all at once. The App delivers easier, faster, and more convenient all-round experience.
Banking without barriers
At its core, the App has "My Bank" Module.  This module of the Super App makes it possible to transfer funds to a single as well as multiple beneficiaries. You can also use My Bank on the Stanbic IBTC Super App to buy airtime, pay bills, make cardless withdrawals from an ATM, schedule payments and load a prepaid card. The special 'Hide Account Balance' feature on My Bank allows customers to hide their account balance, especially when in public or insecure environments. The Super App also offers quick log-in capability with facial and fingerprint biometric options and provides more self-service options such as unfreezing of account and password reset option. The integration of an automated voice banking service on the "Super App" allows customers to bank as quickly as they speak. Basic transactions can be performed by speaking directly to your mobile phone using the microphone icon on the top left corner of the App.
@Ease Wallet
The Electronic wallet module is designed to meet the lifestyle needs of the informally served, under-banked and multi-banked using a unique combination of technology and agent network. With the @ease wallet, customers can send and receive money, purchase airtime, pay bills and withdraw cash through any of the agent networks. To ensure maximum security, the @easewallet is protected by a four-digit secret pin which is needed to log-in and authenticate all transactions on the App.
The Stockbroking module.
The Stanbic IBTC Stockbroking module gives direct access to the Nigerian Stock Market for its customers to trade independently. The days are gone when customers had to visit their stockbrokers and spend hours trying to attend to basic concerns about their investments in stocks and securities. This module also allows customers to check current stock prices; get stock market news; view, modify or cancel pending stock orders. Customers can also retrieve their stockbroking account information (trading account number, CSCS number, address, and more).
The Pensions module – A richer tomorrow.
With the Pension module, customers can enjoy the benefits of making inquiries, signing-up for e-statements, viewing their Retirement Savings Account (RSA), Approved Existing Scheme (AES) and Voluntary Contribution (VC) balances. They can also request registration certificates and customize their log-in profiles.
The Insurance module.
Stanbic IBTC has also introduced Insurance Brokerage solutions as a new feature on the Super App. This functionality enables customers of Stanbic IBTC Insurance Brokers view the status of their insurance policies, view their transaction history, renew insurance policies, report claims and upload claims-related documents and pictures.
The Mutual Funds module allows customers invest to ensure overflowing streams of income. You can also use the 'Mutual Funds Module' to create a new mutual funds account, increase online redemption limit, buy additional mutual fund and move funds across your various mutual funds or to a new mutual fund. With the "Mutual Funds Module', you can make Investments with a few taps.
Indeed, the new Stanbic IBTC Mobile App is more than just the ordinary; It is a Super App.
Everything you need to know about Crypto Trading
Trading cryptocurrencies has many benefits, but here is everything you may need to know.
Trading cryptocurrency simply involves changing one cryptocurrency to another cryptocurrency or changing crypto to local money or Fiat. On the other hand, cryptocurrency trading also covers the buying and selling of any crypto or coins and exchanging to the fiat of one's choice.
To trade crypto assets, the first thing you need to do is to ensure you have a wallet where you can keep any cryptocurrency you'll be purchasing from any crypto exchange platform like Remitano, Coinbase, Binance, etc. The first stage of trading cryptocurrency is creating an account. The essence of creating an account is to show interest and also give you the platform to get your cryptocurrency wallet.
READ: Crypto exchanges with most valuable crypto-assets in the world 
What are the cryptocurrency exchange platforms?
These are platforms that allow the buying and selling of cryptocurrencies. There are centralized and decentralized platforms, but the bests are always decentralized. The decentralized platforms are controlled by multiple systems (meaning there is no single computer controlling it). These platforms allow you to buy and sell cryptocurrency and as well as store them in your wallet.
Read this article about decentralized cryptocurrency exchanges (DEX) to gain more insight into decentralized exchanges.
Exchanges charge traders a fee for allowing you to trade cryptocurrencies. The average fee per trade is 0.1% of each trade executed on the platform. Billions of dollars worth of crypto assets are traded every day. Lucky traders and early adopters have made it big from trading cryptocurrencies, and it is now their full-time job.
From my experience, there are basically two types of cryptocurrency trading; short term trading and long term trading. Now let's look at these types of trading.
Short term trading
This refers to buying cryptocurrency at a low price only to hold for a short time before selling at a marginal profit. Trading time can be between minutes to months.
The idea is simple; you buy a coin because you think the price will increase in a short time and then sell it for a quick profit.
This guide on day trading will help you become an expert at short term trading.
Long term trading
Long term holding refers to the act of holding a particular crypto asset for a very long time, years to be precise. The word HODL which means Hold on For Dear Life originates from long term trading. The idea of long term trading is to hold crypto assets for a very long term regardless of the volatility with the hope that it will increase by a significant factor after years of holding.
Risks of trading cryptocurrencies
Fluctuations are the most significant problem that cryptocurrency traders face. Trading cryptocurrencies have many benefits, but before you trade, you must be aware of the risks involved in trading. Below are some of the cryptocurrency-related risks.
✓ Cryptocurrency fluctuates: There is no fixed price over a fixed period for cryptocurrency. This means the worth of a cryptocurrency today can change tomorrow. The change can be slow or rapid, but it is quite unusual for cryptocurrency value to drop heavily. Most times, whenever it drops, it is always little, and there's still a time when it will pump (cryptocurrency increases).
READ: Fate of $2.3 billion worth of Bitcoins in Limbo
✓ Cryptocurrency is not regulated: The bank and government are not in control of these digital assets. However, people are paying more attention to it because of its usefulness and how it is becoming generally accepted across the globe.
✓ Security risks: There can be cryptocurrency mistakes, and cryptocurrency can be hacked: Sometimes, avoiding obstacles as a result of technical failures might be difficult. Hackers can also hack into cryptocurrencies and toy with it.
The best way to avoid issues with cryptocurrency is to get as much information as possible before starting.
READ: How to buy and sell Bitcoins in Nigeria
There are quite a number of people that are concerned about the best trading platforms to use for their transactions. There is no need to worry about that.
This article will highlight some of the top and best cryptocurrency exchange platforms you can use for trading. There are a lot of other platforms out there, and finding the best should be the aim. Below is a streamlined list of five cryptocurrency trading platforms that are safe and trusted.
READ: Bitcoin could reach $225,000 by 2021
 Remitano
This is the most recommended trading platform for both beginners and experts. The platform is a P2P escrowed marketplace that makes buying and selling of cryptocurrency and trading to local currency easier and faster. You are connected with buyers or sellers (depending on what you want to do), and the transaction goes on safely.
source: Remitano.com
Coinbase
Coinbase is one of the best platforms for trading. It is highly secured and easy to use for trading leading cryptocurrencies like Bitcoin, Ethereum, and others. Coinbase has APIs that allow developers to link with third-party apps and trading platforms. Coinbase is on this list because it is easy to use, highly secure, and fees are low.
Source: Coinbase.com
Kraken
Kraken is on the list because it is an old and consistent cryptocurrency platform that allows funding from diverse options. This platform is super cool for beginners because it makes the onboarding process easier.
Source: Kraken.com
Bitfinex
BItfinex is a good platform for all trading necessities. If you are already learned and good with trading, you will find this cryptocurrency exchange valuable. Beginners might find the interface complicated, but it supports different cryptocurrencies.
Source: Bitfinex.com
CEX.IO
This is a reliable platform for multiple cryptocurrencies. You can also make deposits from your local bank (credit card or any other option that suits you). The multiple payment option and high security, state compliance with regulatory organizations are top reasons why you should consider the platform. You can also track your investments with their developed reports.
Source: Cex.io
What makes cryptocurrencies ideal for trading
 The primary reason why cryptocurrencies are ideal for trading is because of the fluctuations. There are cases where you'll have more profits due to the price when you bought the cryptocurrency, and you experienced an increase in the long run (that means you're making a profit). Also, the opportunity to buy cryptocurrencies when they're cheaper or at the prices that are convenient for you and sell off when you realized they've increased in value makes cryptocurrency ideal for trading.
It is an undisputed fact that the income coming from crypto trading might not be as huge as you might have envisaged, however, the more the value of the cryptocurrency you're holding or trading, and the longer you hold your cryptocurrency, the more your chances of cashing out big.
The price is influenced by the economic factor of demand and supply. This is what the cryptocurrency traders use in balancing their portfolio. Cryptocurrency is just a different and unique investment form or opportunity.
Now that you understand everything about crypto trading, you can learn how to begin cryptocurrency trading in 2020.