Bank loans not main funding option for Nigerian MSMEs -PwC
In Nigeria, deposit money banks are required to keep 65% loan to deposit ratio.
New findings contained in the PwC's MSME Survey 2020 has revealed that Micro, Small, and Medium Enterprises do not rely on banks to meet the majority of their funding needs. Instead, they rely on their savings as well as friends and family.
Understanding the situation
For now, access to credit facilities remains one of the biggest challenges facing MSMEs in the country. Information contained in chapter 4 of the 84-paged report revealed that many of the small businesses that participated in the PwC survey resorted to starting their ventures with less than N50,000 initial startup capital.
The report further revealed that only a paltry 4.7% of Nigerian MSMEs start their businesses with more than N300,000 in initial capital costs. As much as 75% of small and medium businesses in the country start their ventures with less than N10 million. However, 6% of MSMEs start with more than N40 million.
READ MORE: IFC invests $100 million in Zenith Bank to support SMEs amid COVID-19
Why bank loans are hard to get 
"SMEs usually do not have access to bank loans unlike firms; they mostly rely on their own savings or cash from friends and family. According to The International Finance Corporation (IFC), 40% of formal MSMEs in developing countries, experience a finance shortage of USD5.2 trillion every year. Lending is usually dependent on the stance of the borrower's financial position, and analysed historical data about the business," part of the report said.
For the MSMEs interviewed during the survey PwC, bank loans are impossible to get mainly because of their high cost. About half of the respondents (50%) admitted that they did apply for bank loans over the last 12 months, but never ended up taking them due to their high costs. The report also noted that high cost of capital is one of the major costs to business operations in the country.
READ ALSO: CBN's financial inclusion drive achievable with tech– Expert
Meanwhile, 31% of MSMEs said they applied for bank loans but their applications were rejected. About 10% of the respondents said they applied for bank loans and only got half of what they applied for. Only 10% of the respondents said they were able to access all the loans they applied for.
Commercial banks was the main source bank loans for MSMEs (91.9%) while microfinance banks accounted for only 4.7% of the bank loans to MSMEs. Meanwhile, development banks such as the Bank of Industry (BoI), accounted for only 1% of bank loans to small and medium enterprises, the PwC report said.
"29% of businesses see the high-interest rates on loan as the most important limiting factor to getting funding for
working capital and expansionary activities. 25 percent cite insufficient collateral or guarantees for funding, while 22% point to the current economic conditions as the most important limiting factor," -PwC MSME Survey 2020
READ MORE: The New Normal – Digital Transfers and Remittance in Nigeria
Recall that in 2019, the Central Bank of Nigeria (CBN) had increased the Loan to Deposit Ratio (LDR) of deposit money banks in the country to 65%. This was in a bid to ensure the adequate provision of funding to the real sector of the economy. Although this directive has yielded a considerable result, the PwC report noted that banks may refuse to lend to the real and accept the punishment that may come with such refusal. This is because of perceived risks in the real sector, especially amid the COVID-19 pandemic.
Some suggestions for the way forward
In order to improve the chances of MSMEs at securing bank loans, the PwC report suggested the following steps should be followed;
Proper documentation: Most funding institutions request the cashflow history of businesses being considered for funding. SMEs seeking funding should produce audited financial statements that reveal credible financial information.
Use of technology for documentation:  Companies may use tools such as excel sheets, Power BI, cash flow budget worksheet, and other technologies to make cash flow projections easier and faster, this provides readily available documentation at any given opportunity.
Financial statements and projections for the business: Financial statements are major requirements when looking to secure a loan, this makes it paramount for firms to keep proper and standard documentation of their transactions.
Collateral to secure a bank loan: It is important to have a secure, valuable ( as valuable as loan requested) property for use as collateral, with the value of the property remaining valid through the loan period.
READ ALSO: Analysis: Airtel Nigeria is winning where it matters
You may download the full PwC MSME Survey Report by clicking here.
CBN freezes 194 bank accounts of Bureaux De Change firm, others
This was disclosed by the apex bank, as it published the three court orders on its website.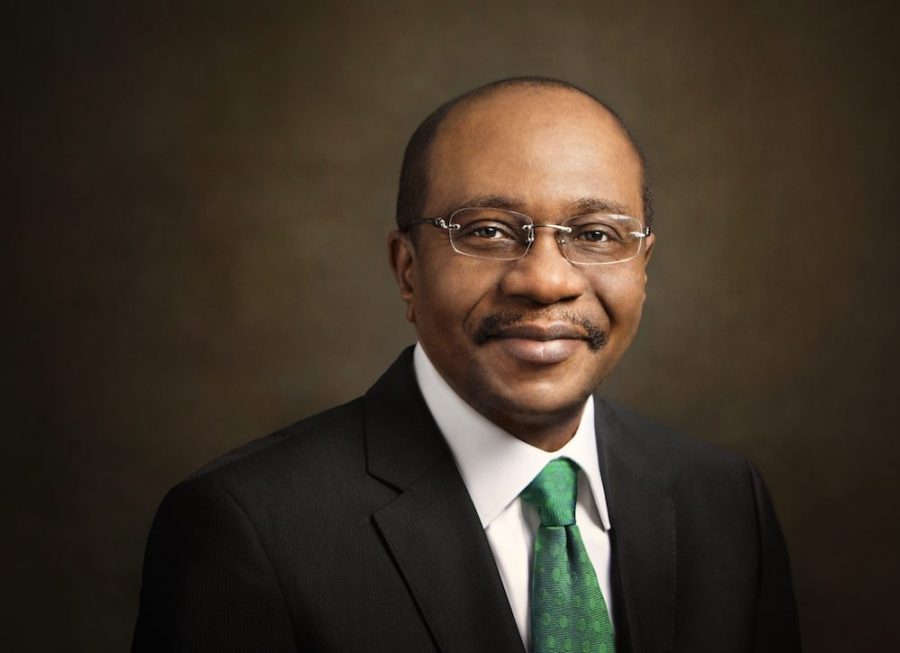 The Central Bank of Nigeria (CBN) has received orders from the Federal High Court, Abuja, to freeze 194 bank accounts owned by Bureaux de Change firms and other organisation to conduct investigations into suspicious activities.
This was disclosed by the apex bank, as it published the three court orders on its website.
The document, which was signed by the Presiding Judge, A.R. Mohammed, empowered the CBN to direct the banks to freeze all the bank accounts for a period of 45 days only, pending the outcome of the investigation.
READ: CBN freezes 11 bank accounts of companies, individual
It stated, "The order may be extended upon good reasons shown. Any person aggrieved by this order could apply to the court to have the order set aside, discharged or have the order reviewed for good reasons without waiting for the 45 days to lapse."
Some of the firms affected are Seasons Bureau De Change Limited, Sethwealth Ventures Limited, Sani Polo Global Investment Limited, Romvic Ventures Limited and Blue Beam Capital Limited among others.
READ: Why Nigerian Crypto community is angry with CBN 
See the court orders:
Sethwealth Ventures
What you should know
The CBN on Wednesday had got an order to freeze 11 bank accounts to enable it to conduct investigations into suspicious activities, according to Nairametrics.
The order follows an exparte motion, dated March 12 and filed on March 16, seeking the mandatory order of the court to direct First City Monument Bank (FCMB) Limited to freeze all transactions on the listed accounts and all other bank accounts of the defendants for 180 days pending the outcome of investigation and inquiry currently being conducted by the CBN.
This decade will be bullish for Nigeria's tech space – DLM Capital Group
DLM Capital Group has announced its plans to expand into Nigeria's million-dollar fintech sector.
Leading developmental investment bank, DLM Capital Group has announced its plans to expand into Nigeria's million-dollar fintech sector, following its acquisition of Links Microfinance Bank.
The license will give DLM Capital Group the mandate to operate small-scale banking services in Nigeria. This will also allow the launch of its star digital lending brand, Sofri, in the second quarter of this year. The acquisition, combined with the bank's many fintech efforts already underway, will position it to deliver even more value for corporates and consumers.
DLM Capital Group's acquisition of Links MFB represents both an entry into new businesses and complementary enhancements to the institution's existing subsidiaries.
READ: Debt Service: Projects that we finance must generate revenue – DMO
First, this prospect opens new market opportunities for the bank on the African continent.
Second, the acquisition will enable the institution to exit its 'legacy bank' visibility and work more closely with the fintech community to build a 'challenger bank' brand that proffers innovative technological solutions for the Nigerian market.
What they are saying
The Corporate Communications Manager at DLM Capital Group, Chinwendu Ohakpougwu stated:
"We are particularly excited about our acquisition of Links MFB and how it enhances the growth trajectory of our business. This highly strategic acquisition represents another significant milestone for us on our journey as a resilient and well-capitalized financial institution with advanced scale and capacity to deliver sustainable and best-in-class financial services within the Nigerian market.
We are confident that this decade will be bullish for Nigeria's tech space and are ready to work with the fintech community in strengthening the solutions necessary to meet consumer needs."
READ: Which of these contender groups will produce Nigeria's biggest bank?
What you should know
DLM Capital Group prides itself as a foremost developmental investment bank in Africa and functions as a sole arranger to more than 80% of structured finance transactions in Nigeria, with 100% of all securitization transactions in the market currently.
Nairametrics | Company Earnings
Access our Live Feed portal for the latest company earnings as they drop.