FRC issues guidelines on Code of Corporate Governance compliance
FRC engaged all regulators of sectors for the purpose of developing sectoral guidelines of corporate governance.
The Financial Reporting Council of Nigeria (FRC) has released guidelines for reporting in compliance with the Nigerian Code of Corporate Governance. (NCCG 2018).
In a statement posted on its website, the Council explained that it had been engaging with all regulators of sectors for the purpose of developing sectoral guidelines of corporate governance on specific requirements relevant to each sector, which are not covered under NCCG 2018.
READ ALSO: NNPC releases audited financial statements, refineries record losses of N154 billion
It stated, "The sectoral guidelines would be released once the engagement with sectoral regulators is completed."
FRC added that the process of engaging with sector regulators was important because according to the council, "all existing sectoral codes of corporate governance are to be withdrawn, and sectoral guidelines of corporate governance will be issued to address sector specific matters or requirements on corporate governance.
READ MORE: FRC's new corporate code to boost investors confidence, and competitiveness
"To this end, NCCG 2018 as the national code, would be the only Code of Corporate Governance in Nigeria."
The FRC Act mandates "all public companies (whether a listed company or not; all private companies; all concessioned or privatised companies; and all regulated private companies that file returns to any regulatory authority other than the Federal Inland Revenue Service (FIRS) and the Corporate Affairs Commission (CAC)," to report on the application of the code in their annual reports for financial years ending after January 1, 2020.
Why Artificial Intelligence will separate winning banks from losers amid COVID-19
Banks around the world were already under pressure to fully deploy Artificial Intelligence prior to the pandemic.
Banking experts from around the world believe that Artificial Intelligence (AI) will become the differentiating factor between banks that will succeed and those that will fail, in the new era of global banking.
A new report by The Economist Intelligence Unit, which was sponsored by Geneva-based banking software company Temenos AG, surveyed some 305 banking executives from around the world. 77% of these bankers stated that AI will separate winning banks from losers.
The role of COVID-19 pandemic
The report also noted that the COVID-19 pandemic has put global banks under immense pressure to readjust their strategies and align with the technological requirements of the 21st-century banking industry.
"Retail, corporate and private banks were already under pressure to deploy new technologies and reshape their company cultures in order to compete with big tech firms and payment players. Now, as digital banking surges due to the coronavirus pandemic, this task is more pressing than ever," said some part of the report.
Key findings from the report
66% of banking executives say new technologies will continue to drive the global banking sphere for the next five years while regulatory concerns around these technologies remain top of mind for banking executives (42%).
77% of bankers believe that unlocking value from AI will be the differentiator between winning and losing banks.
45% of respondents are focused on transforming their existing business models into digital ecosystems. Therefore, banks are expected to continue to adapt their internal structures to digital technologies in order to enhance customer experience, product offerings, and new revenue streams.
The backstory and the present concerns
Prior to the outbreak of the Coronavirus pandemic which has destabilised the global economy and raised major health and safety concerns, many banks around the world were already making major efforts towards the adoption of Artificial Intelligence in their daily operations. Bank customers were encouraged to make use of digital banking solutions in a bid to reduce traffic in banking halls.
To a large extent, this worked, although the pandemic really helped to accelerate the pace. However, the widespread adoption of Artificial Intelligence has not come without some concerns/challenges. According to the report by The Economist Intelligence Unit, data bias, "black box" risk, and lack of human oversight as some of the main concerns bothering bankers.
The report did, however, specify some regulatory guidelines on how best banks can deploy Artificial Intelligence, as you can see below:
Ethics and fairness: banks must develop AI models that are 'ethical by design'. AI use cases and decisions should be monitored and reviewed and data sources regularly evaluated to ensure that data remains representative.
Explainability and traceability: steps taken to develop AI models must be documented in order to fully explain AI-based decisions to the individuals they impact.
Data quality: bank-wide data governance standards must be established and applied to ensure data accuracy and integrity and avoid bias.
Skills: banks must ensure the right level of AI expertise across the business in order to build and maintain AI models, as well as oversee these models. 
Why it matters
Artificial Intelligence is expected to remain very relevant for banks, even after the COVID-pandemic must have finally been brought under control. Therefore, it is expedient for banks around the world to really develop their AI capacity in order to succeed both during and after the pandemic.
---
You may download Forging new frontiers: Advanced Technologies will Revolutionise Banking by clicking here.
CBN wants to be able to freeze bank accounts linked to suspected criminals
The bill will give the CBN new sweeping powers to curb financial fraud and manage distressed banks.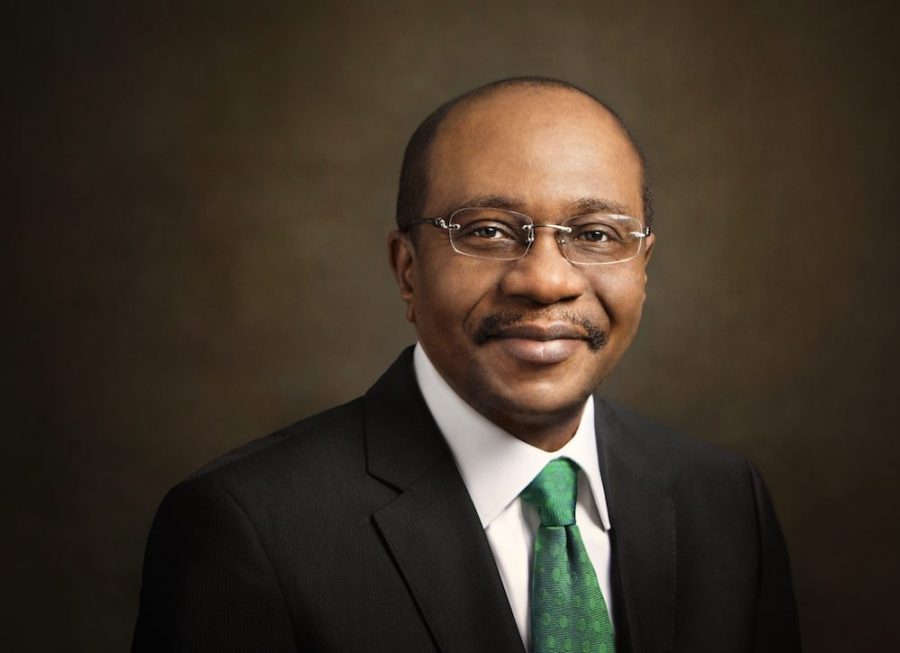 The Central Bank of Nigeria (CBN), yesterday, demanded statutory powers from the Nigerian Senate that will enable it to freeze bank accounts that are linked to criminal suspects.
The apex bank's director in charge of legal services, Mr. Kofo Salam-Alade, argued this point while appearing before a Senate Committee Hearing for a new Act seeking to replace the Banks and Other Financial Institutions Act (BOFIA) of 2004. The lawmakers have commenced the process of repealing/replacing BOFIA 2004 with the re-enactment of BOFIA 2020. However, a particular omission in the new bill has the CBN worried.
The details: In his presentation to the lawmakers, Mr. Salam-Alada pointed out that the new BOFIA bill has 'inadvertently' omitted a clause that should normally grant the CBN Governor the power to freeze any bank accounts linked to criminals, using of a court order. Note that BOFIA 2004 contained this clause. However, the new bill seeking to re-enact BOFIA does not have it. Interestingly, this new bill has passed its second reading at the senate, meaning that it could soon become law.
Speaking further, Mr. Salam-Alade argued that the clause should be re-introduced into the new BOFIA bill in order not to frustrate the apex bank's fight against fraud and other financial crimes.
"This omission erodes the powers of the CBN and creates a huge gap in the regulatory and resolution framework. Therefore, we propose that the extant provisions should be reinstated," Mr. Salam-Alada noted.
Creation of Credit Tribunal: The CBN director later called on the lawmakers to consider the creation of a credit tribunal that will have the responsibility of addressing the persistent issue of non-performing loans in the banking sector. Such a tribunal is expected to fast-track the recovery of bank loans and other financial institutions through the enforcement of rights over collaterals. Salam-Alade said:
"As part of measures to address the role of nonperforming loans, we propose the creation of a credit tribunal. The overarching objective is to create an efficient regime for the recovery of eligible loans of banks and other financial institutions and enforcement of rights over collateral securities.
"Several new types of licensed institutions have entered the Nigerian financial services sector since the enactment of the 1991 Act. These include the non-interest banks, credit bureaux, payment system service providers, among others. There is a compelling need to introduce new provisions in the bill to address the unique peculiarities of these institutions." 
Another important point Salam-Alade raised during the hearing was the fact that the CBN's power to intervene and rescue a failing bank was 'inadvertently omitted in the new BOFIA bill.
Further Reading attempting to explain this proposed bill.
NEXIM Bank issues rebuttal following explosive N50 billion fraud allegation
NEXIM Bank was established in 1991 and is devoted to diversifying Nigeria's non-oil export base.
Following numerous claims accusing Abba Bello, the Managing Director of Nigerian Export-Import Bank (NEXIM Bank) of diverting the whopping sum of N50 billion, the organisation finally issued a rebuttal yesterday in an attempt to clear its name.
A detailed statement that was signed by NEXIM Bank's Corporate Communications Department described the accusations as false. The statement also noted that 'a faceless organisation' known as Citizens Committee for Corruption Free Nigeria (CCCN) had been the one behind the fraud claims.
The statement further noted that Nexim Bank initially ignored the accusations, but felt the need to respond after those leveling accusations against the organisation showed no sign of stopping.
READ MORE: NEXIM Bank set to disburse ₦25bn loan to non-oil exporters
The intrigues: In an obvious attempt to absolve the Abba Bello-led management of these fraud allegations, the statement had attacked NEXIM Bank's immediate past management team. The erstwhile management was dissolved in 2017 by President Muhammadu Buhari due to gross incompetence. Apparently, Abba Bello was brought on board to help rescue Nexim Bank from its huge non-performing loan problem which was worsened by what the statement described as "reckless abuse of process" which led to insider related loans and an absolute breakdown of professionalism in bank's loan administration processes.
The statement then praised Bello for successfully re-tooling NEXIM Bank and bringing it back from the brink of failure within the 3-year period he had been in charge. The statement also noted that NEXIM Bank reported profits of N2.03 billion and N1.09 billion in full-year 2019 and 2018 respectively, as against losses of N569 million and N8.03 billion in 2017 and 2016, respectively.
"We have noted recent incessant attacks on the Nigerian Export-Import Bank (NEXIM Bank) and its management in a section of the media, predominantly the social media. Most recently, a report has been trending on the social media claiming that a petition has been forwarded to the Economic and Financial Crimes Commission (EFCC), calling for a probe of the Managing Director/Chief Executive of Nexim Bank, Mr Abba Bello, over alleged corruption and mismanagement of the N50 billion Rediscounting and Refinancing Facility (RRF), provided by the Federal Government…
READ MORE: Buhari orders probe of past administrations over $9 billion U.K judgment
"The current management of the bank, led by Mr Abba Bello, resumed office in April 2017 to replace the erstwhile government, which was removed by President Muhammadu Buhari, GCFR, over issues relating to gross incompetence, which had made the bank almost insolvent, with huge non-performing loans, exacerbated by reckless abuse of process, insider related loans and lack of professionalism in loans administration, amongst other issues," some parts of the statement said.
More details: Citizens Committee for Corruption Free Nigeria (CCCN) had started a petition with the Economic and Financial Crimes Commission (EFCC), calling for Bello's probe over the alleged diversion of N50 billion from Nexim Bank's coffers. Specifically, the petition had accused Abba Bello of diverting and mismanaging the N50 billion Rediscounting and Refinancing Facility which was availed by the Federal Government to assist commercial and merchant banks to provide short-term finance in support of exports.
NEXIM Bank also clarified on the N50 billion Rediscounting and Refinancing Facility, noting that the money has been used to fund about 60 projects since it was released by the Federal Government in 2018. The bank said the track records of the fund's beneficiaries are verifiable, and that the loans were adequately secured.
Note that NEXIM Bank was established in 1991 and is devoted to diversifying Nigeria's non-oil export base through the provision of adequate financing.