There are now over 8000 BTC ATMs around the world, including in Nigeria
Bitcoin ATMs have increased in popularity around the globe because of the easier options they provide.
Since the introduction of Bitcoin Automated Teller Machines  in 2013, more than 8,000 Bitcoin ATMs are now installed around the world, including in Africa's largest economy, Nigeria.
According to reports obtained from CoinATMRadar, seen by Nairametrics, there are presently about 8,208 ATMs in 73 countries that include Nigeria, allowing individuals to buy and sell Bitcoin (BTC) and other crypto assets for cash. More than two-thirds of them are in the United States.
Bitcoin Automated Teller Machines (Bitcoin ATMs) have increased in popularity around the globe because of the easier options they provide to consumers in buying or selling of bitcoin
Recall that months ago, Nairametrics broke the news, when Blockstale's ATM terminal installed the First Bitcoin ATM at Lagos, Nigeria, the second Bitcoin ATM installed in West Africa.
READ MORE: Bitcoin: Nigeria's new goldmine
Nigeria has Africa's largest population and economy, so its first Bitcoin ATM may be a signal for broader adoption across the continent, as Bitcoin use among Nigerians gains steady momentum.
Nigeria's digital economy is on the rise. With the increased poverty level, more individuals are making an entrance into the global digital economy by providing digital services as freelancers.
Consequently, Nigerians have trouble receiving payments from their foreign clients. They are not allowed to use even the most famous American based Paypal, and other options like Money Gram and TransferWise are not only expensive and slow but also have inflexible verification system.
Bitcoin, however, offers them a flexible, almost instant, and cheaper means of receiving cross border payment after rendering their services to clients and companies.
The many economic problems in Nigeria, including inflation and the devaluation of the naira, have made the country's fiat currency a poor store of value, pushing some to store their value in a deflationary currency like Bitcoin which can protect its owners from excess money printing from central authorities and other uncertainty
Nigeria leads Africa combined in Q2 2020 on BTC P2P
It shows that BTC is fast gaining the trust of Nigerians for payments and transfers.
Nigerians increasing their use of BTC is no longer news, but what seems astonishing is the volume that Nigerians transacted with BTCs in Q2 2020, compared to other African countries. Data shows that the use of Bitcoin for peer to peer lending in Nigeria is on an astronomical run.
Recent statistics obtained from usefultulips, a BTC analytic data provider, showed that Nigeria led the pack with more than $34.4 million, while the closest rival, South Africa, had a transactional value of just $15.2 million during the last 90 days.
READ ALSO: Covid-19: Guinness Nigeria warns investors its results will be bad
Among top countries in the last 90 days leading in peer to peer Bitcoin transactional trades on the African continent are:
Nigeria – $34.4 million dollars
South Africa – $15.2 million dollars
Kenya – $7.8 million
Ghana – $640,000
Tanzania – $600,000
Quick Facts: In BTC's case, peer to peer is the exchange of BTC between parties (such as individuals) without the involvement of a central authority. This means that peer to peer use of BTC takes a decentralized approach in the exchange of Bitcoins between individuals and groups.
It shows that BTC's long-running narrative as the "digital gold" for hedging against global economic turmoil is gaining the trust of Nigerians for payments and transfers.
Download the Nairametrics News App
The financial market turmoil triggered by COVID-19 has definitely changed the way Nigerians view the whole financial system, as data also obtained from Google trend shows Nigeria leading the pack around the world in Bitcoin searches. This is a testament to the fact that Nigerians truly love their Bitcoins.
Ripple releases 1,000,000,000 XRP
Ripple (XRP) plays dual roles as a payment platform and a currency.
Popular payment based crypto company, Ripple, which controls the fourth most valuable cryptocurrency by market capitalization, recently unlocked 1 billion XRP, worth about $177.6 million, from an escrow account.
Whale Alert monitored this movement, which occurred in two different 500 million XRP transactions, in real-time.
🔓 🔓 🔓 🔓 🔓 🔓 🔓 🔓 🔓 500,000,000 #XRP (88,240,341 USD) unlocked from escrow at Ripple Escrow wallet

— Whale Alert (@whale_alert) July 1, 2020
Ripple owns more than half of the total supply of XRP. In late 2017, the company vowed not to sell all of its tokens (XRP) at once, keeping up to 55 billion XRP in protected escrow accounts.
READ MORE: AfDB board denies asking Adesina to step down, as Obasanjo says the bank risks being hijacked
It then set up a plan to release about 1,000,000,000 XRP monthly for sale to be used as funding for its operations, and to invest in startups of interest, with the rest kept back in the escrow accounts.
Quick fact: Ripple (XRP) plays dual roles as a payment platform and a currency. The platform is an open-source platform that is created to allow quick and cheap transactions.
Unlike its crypto rival, Bitcoin, which was never intended to be a simple payment system, Ripple has gained the attention of major global banks, like Standard Chartered, and Barclays for international transactions worldwide.
Recall that a few months ago, the U.S Consumer Financial Protection Bureau looked excited about Ripple as a tool for bringing simplicity and openness to the financial industry.  It said:
"To the degree banks and credit unions increase their reliance on closed network payment systems for sending remittance transfers and other cross-border money transfers, the Bureau notes that this could result in greater standardization and ease by which sending institutions can know exact covered third-party fees and exchange rates.
Download the Nairametrics News App
"The Bureau also believes that expanded adoption of SWIFT's GPI product or Ripple's suite of products could similarly allow banks and credit unions to know the exact final amount that recipients of remittance transfers will receive before they are sent."
Tether market capitalization surges close to $10 Billion
Tether is still the only stablecoin with a market capitalization greater than $1 billion.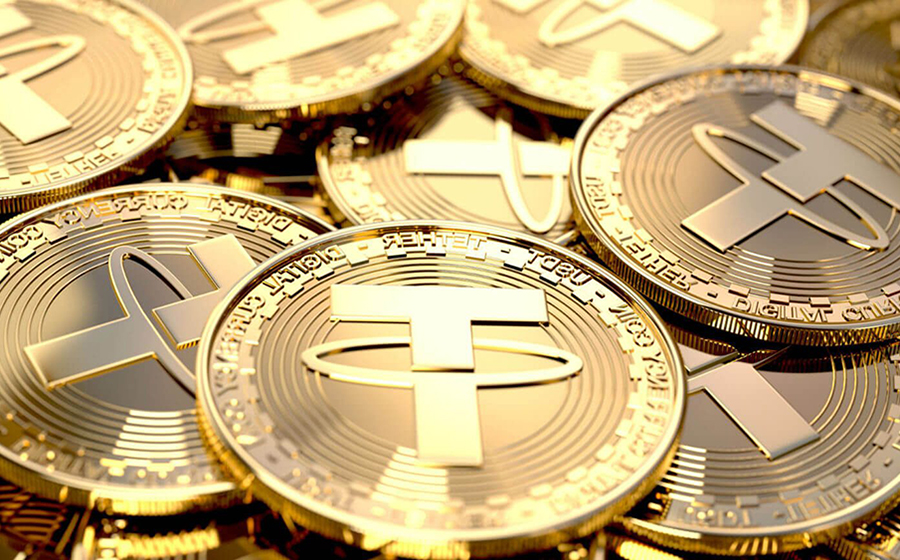 Just recently, the world of crypto investors and traders was caught unaware, as Tether's market capitalization surged close to the $10 billion market capitalization.
Tether, which was trading at $1 at the time this report was drafted, has a market capitalization of $9.8 billion, according to data obtained from Coinmarketcap. It is now bigger than XRP, whose market capitalization is roughly $7.8 billion.
Why it matters: Tether continues to grow its lead on its stablecoin competitors and is still the only stablecoin with a market capitalization greater than $1 billion.
READ MORE: Senate to review 2013 power privatisation, questions FG's funding
The $10 billion mark is not fundamentally significant, but it is a sign of USDT's staying power, despite all its controversy over the years.
Quick fact: Tether is designed as a blockchain-based cryptocurrency whose digital coins in circulation are backed by the same value of traditional fiat currencies like the U.S dollar, Japanese Yen, or the Euro. It trades under the ticker symbol USDT.
Barely weeks ago, Bloomberg reports stated that the momentum with the help of the U.S dollar was expected to make Tether gain and move to the second spot.
Download the Nairametrics News App
"Absent an unlikely reversal in predominant crypto trends, it should be a matter of time until Tether passes Ethereum to take the No. 2 spot in total assets behind Bitcoin. Receiving help from widespread adoption with a workable case as a proxy for the world's reserve currency, there seems little to stop the increasing adoption of the dollar-linked stable coin," the report stated.