Major Stocks around the world fall, COVID-19 new cases strengthening upward
Stocks in some countries slumped as rising caseloads of COVID-19 in America and China dampens hope.
Asian stocks and U.S Stock futures slumped Thursday morning as rising caseloads of COVID-19 in parts of America and China dampened hopes of a quick global economic recovery from the most damaging disease ever to hit the human race.
"This tightening will likely negatively impact the economic recovery," Goldman Sachs analysts said of authorities' moves to lock down parts of the Chinese capital in response to the current outbreak.
S&P 500 mini futures dropped about 1.2% in at Asia's trading session while the MSCI's broadest index of Asia-Pacific shares excluding Japan dropped as much as 1% in value.
In addition, Japan's Stock Index Nikkei 225 lost 1.3% while in China, Chinese blue-chip index CSI300 shares also lost about 0.1% in early trade.
READ MORE: Bears & Bulls in a tug war at Nigerian Stock Market, ends near stalemate
In America, the S&P 500 dropped 0.36% yesterday, however, the tech powerhouse index Nasdaq kept its record-breaking momentum by adding 0.15% due to hopes of increased demand for various online services such as online video streaming, remote working and cloud-based services due to the epidemic that had restricted human activities globally.
Meanwhile, China's announced cancellation of flights, shut educational institutions and sealed off some neighborhoods as it increased efforts to limit COVID-19 resurgence that had strengthened fears around Asia's economic tiger.
READ ALSO: Nigeria Joins Canada, Thailand and others in taxing digital companies
"It is a big shock to markets that China, which appears to have successfully quashed the disease, is seeing a second wave. And in the U.S. we see record cases in many states," said Norihiro Fujito, chief investment strategist at Mitsubishi UFJ Morgan Stanley Securities.
"All this suggests that the more you re-start the economy, the more infections you have. People have thought the economy will quickly recover in July-September after dismal April-June. But that is now becoming uncertain."
Global Investors according to reports from Reuters rushed to the safety of U.S bonds, with the 10-year U.S. Treasuries yield dropping by 3 basis points to 0.704%.
Potential COVID-19 vaccine boost U.S stocks
Goldman Sachs surged after it reported that its trading revenue doubled in the second quarter.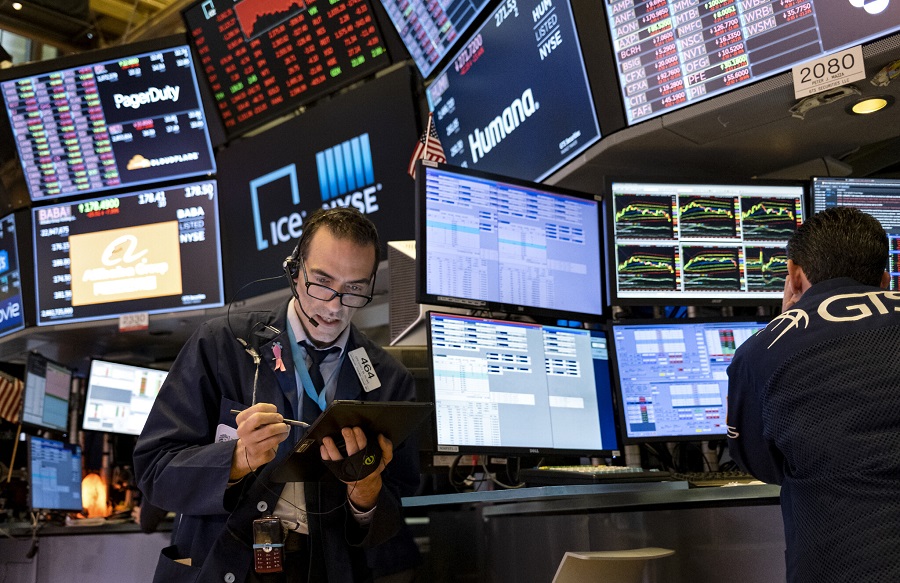 U.S. stocks closed higher yesterday, following impressive data for a potential COVID-19 vaccine and a strong quarterly report by America's leading investment bank, Goldman Sachs.
Recall that some hours ago, Nairametrics reported on Moderna Inc rallying after a small-scale study showed that its experimental COVID-19 vaccine produced high levels of virus-killing antibodies.
Moderna's shares gain over 16% as COVID-19 vaccine passes first human trial
"The Moderna news woke everybody again that this is not going to last forever, and there is light at the end of the tunnel. That is why you are seeing such a strong move today into those economically sensitive stocks," said Tim Ghriskey, Chief Investment Strategist Inverness Counsel in New York in a note Reuters.
READ ALSO: Nigerian Bourse begins Q3 2020 on a bullish note, BUACEMENT triggers rally 
America's elite bank Goldman Sachs surged after it reported that its trading revenue doubled in the second quarter, driven by high volatility in stock and bond markets since March.
In addition, Stephen Innes, Chief Global Market Strategist at AxiCorp, in a note to Nairametrics, explained geopolitical macros, affecting the U.S Stock market. He said:
"The S&P500 closed on an upbeat note as US equities continued to defy all gravity as investor optimism revels amid the progress in developing a vaccine which continues to reign supreme.
READ ALSO: U.S Stock futures soar high as investors await earning results
"Adding to the positive vibe, President Trump defused the US-China tensions and walked back an unwanted element of geopolitical risk that quite frankly no one wanted or needed at this point with COVID-19 ravaging large parts of the US consumer complex.
"The President's backpedaling is coming at a good time and keeping the omnipresent bears and prophets of doom at bay for now."
Stocks bulls increased their stock holdings as the Federal Reserve's Beige Book survey showed that U.S. businesses saw an uptick in activity into the beginning of July, as states eased restrictions to contain the novel COVID-19 pandemic.
Nigerian bourse close flat, triggered by low market liquidity
Nigerian bourse ended flat on Wednesday coupled with thin market liquidity amid soaring crude oil prices.
Capital market operators call for the suspension of recapitalisation plans 
Amolegbe called for regulators to suspend recapitalisation because of the coronavirus pandemic.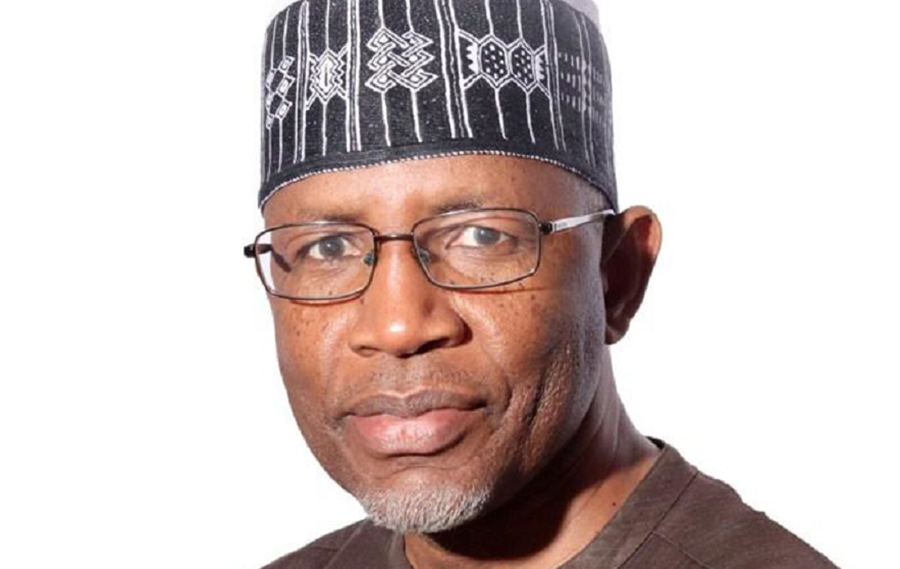 Capital Market Operators (CMOs) have noted their desire for the suspension of plans regarding the recapitalisation of the stockbroking community, calling on regulators to consider the current economic realities posed by the COVID-19 pandemic. 
President, Chartered Institute of Stockbrokers (CIS), Mr Tunde Amolegbe, made this known at a webinar organized by the Capital Market Academics of Nigeria themed: "Mitigating the Impact of COVID -19 on the Capital Market." 
The Securities and Exchange Commission (SEC) in February had made mention its plans for the recapitalisation of stockbroking firms ahead of the ownership change of the Nigerian Stock Exchange (NSE). At the webinar, Amolegbe called for regulators to suspend such plans for now as a result of the constraints of the coronavirus pandemic. 
READ ALSO: Recapitalisation: Six insurance companies set to merge
Ms Mary Uduk, then SEC acting Director-General, in explaining the overall sentiments, consequently, had noted that only 10 per cent of the 255 stockbroking firms controlling 80 per cent of the market activities, believed that there was a need for recapitalisation. 
Amolegbe explained further stating that the pandemic had slowed down NSE demutualisation programme. The implication of this will thus be a possible aggravation of the funding challenge of the CIS. Given its level of importance, he believed that the Federal Government should treat the capital market as a priority sector in terms of pandemic alleviation strategies. 
 "In view of the existing major constraints with regard to trading liquidity, the Central Bank of Nigeria should formulate policies that will drive more liquidity into the hands of CMOs, especially equity traders," he said. He added that the stability and growth of the equity market would eventually lead to an overall market rebound as well as growth in the economy. 
 The CIS president also emphasized the need for the launch of a derivatives market as it is required to hedge investments at a period of heightened risks such as this. He observed that the Nigerian capital market had been hamstringed even before the pandemic challenge. 
 "The equity market, which drives performance of the other market segments had been characterised by low investor patronage and low liquidity ever since the global financial crisis which hit Nigeria in 2008," he said.