Nigeria's crude oil demand is climbing back to pre-coronavirus levels
Offers for Nigeria's oil are said to be "firming up" as crude oil prices maintain bullish trend.
Oil prices continued its rise on Tuesday as investors cheered on the news that global economies were easing down on sanctions and a vaccine to fight Covid-19 and passed a crucial test. According to several reports monitored by Nairametrics, a flurry of positive news is driving a spike in crude prices and could remain sustained till the end of the week.
As of Tuesday evening,  WTI benchmark was up +1.7% and trading at $32.36 while Nigeria's benchmark Brent Crude was trading down at $34.44 down just 1%. It is important to note that Brent Crude is up from $29.3 which was the price last Tuesday (one week ago).
In another news, Reuters reports Nigerian sale of its Bonny Light crude also sustained its offers on Tuesday heading back to "Pre-Coronavirus levels" a positive development for the government. "Nigerian offers continued to firm on Tuesday, towards pre-coronavirus levels, though it was unclear at what level deals were taking place" Reuters reported. 
READ ALSO: Up in smoke: CBN rejects N432 billion in failed treasury bills bids
According to the report'
Nigerian Forcados was being offered around dated Brent plus $1.75 a barrel and Bonny Light and Qua Iboe around plus $2
a barrel.
Similarly, offers for Nigerian Egina have jumped to dated Brent plus $2.50 after lingering at dated Brent flat.
Results of Indian firm IOC's latest buy tender did not immediately emerge.
Bonny Light Crude price was trading for $33.95 when we tracked on Tuesday night.
Crude oil prices fall on fears of global energy demand
In Thursday's trading session, Crude oil prices fell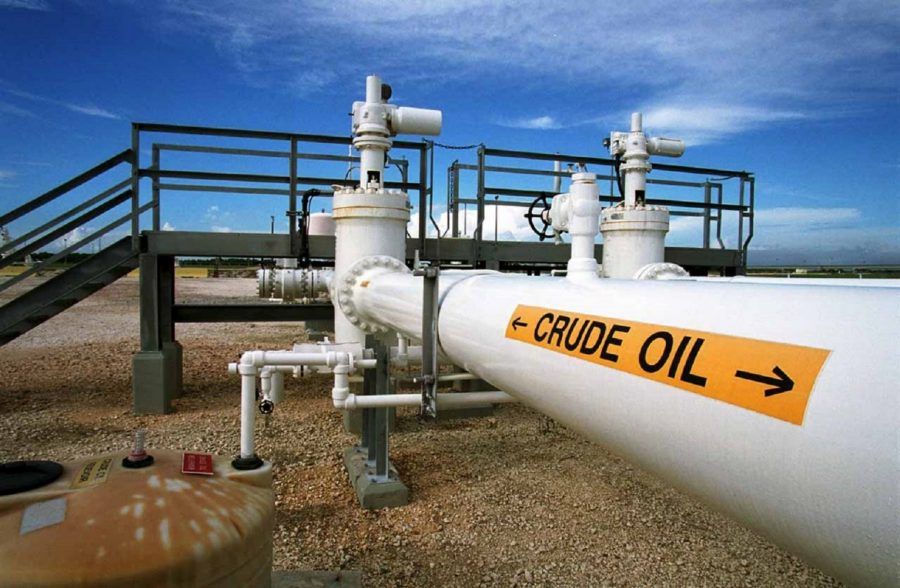 Crude oil prices dropped at Thursday's trading session. This slide is attributed to recent poor E.U. economic data, and a lower-than-expected U.S. gasoline demand. Fears of a second wave of COVID-19 in emerged economies also weakened investors' enthusiasm.
What we know: Brent oil futures fell 0.57% to $41.53 by (6:40 AM GMT) and WTI futures slid 0.78% to $39.62.
The E.U. released purchasing manager index data that heightened fears about the region's economic recovery hopes, with the services index dropping by 50-mark, separating growth from contraction.
The U.S. Energy Information Administration (EIA) released figures on Wednesday showing a lower-than-expected draw of 1.639 million barrels for the week to Sep. 18, against a forecast 2.325 million-barrel draw. U.S. demand for gasoline was down 9% at this time last year.
Stephen Innes, Chief Global Market Strategist at AxiCorp, in an explanatory note to Nairametrics, gave detailed insights on the bearish run prevailing in the oil market.
"Crude oil prices initially reversed their decline overnight after the Energy Information Administration reported that commercial oil stocks trended down due to a large draw in products with gasoline stocks back down to their 5-year average.
"Yet it was all for naught after US Federal Reserve Chair Jay Powell pancaked global markets with a discordant economic warning and a penetrating call out for more stimulus to congress," Innes stated.
Oil traders are bringing crude oil price recovery to a screeching halt with nervous investors seeking out the US dollar's safety.
Apple, Amazon, Netflix drop over 4%, investors Jittery on COVID-19
Top tech brands drifted lower, as investors fretted over uncertainty around the COVID-19 pandemic.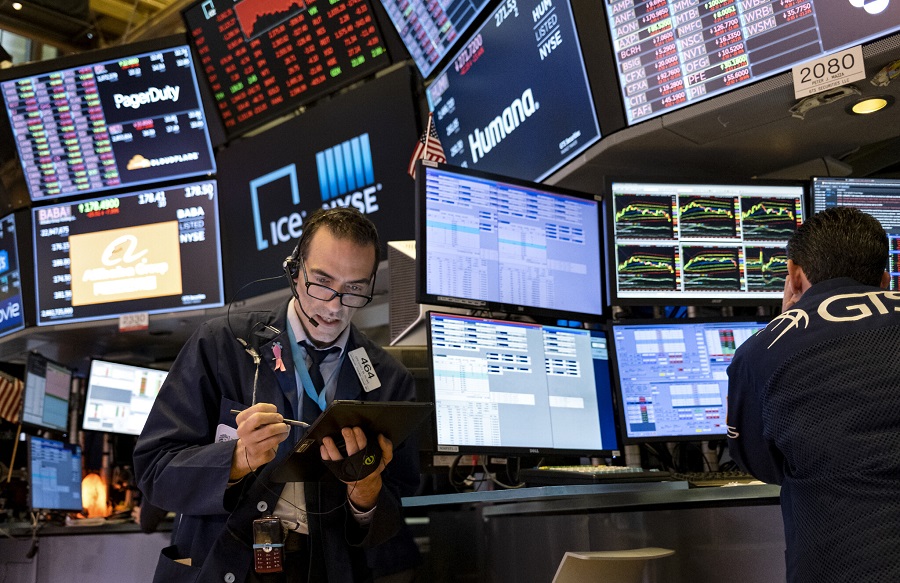 U.S tech Stocks dropped massively at the last U.S trading session, adding to September's woeful performance.
Top tech brands drifted lower, as investors fretted over uncertainty around the COVID-19 pandemic, and pending stimulus package awaited from the world's largest economy.
What we know: Shares of Amazon and Netflix plunged by 4.1% and 4.2%, respectively, to lead Big Tech lower. Facebook dropped 2.3%. Alphabet closed 3.5% lower. Apple ended the day down 4.2%, and Microsoft dipped 3.3%.
The Dow Jones Industrial Average closed 525.05 points lower – 1.9%, at 26,763.13. Earlier in the session, the Dow was up 176 points. The S&P 500 dropped 2.4% to 3,236.92; and the Nasdaq Composite pulled back by 3%, to close at 10,632.99.
Stephen Innes, Chief Global Market Strategist at AxiCorp, in a detailed note to Nairametrics, gave deep insights on the bearish trend, in view of the tech-dominated stock index,
"Fading prospects for US fiscal stimulus, and the stepping up of mobility restrictions on concerns about the second wave of Covid-19, are smacking global stock markets again.
"The NASDAQ got hammered, after the US Department of Justice submitted a proposal for Congress to curb legal protections for tech companies, and compel them to take more responsibility for site content, following through President Donald Trump's bid from earlier this year to crack down on tech giants," Innes said.
He also spoke on the role of monetary stakeholders on the prevailing market condition, stating:
"The regulatory overhang is just such an imposing factor, and extremely difficult to the backburner
"Added to that, and in a not too subtle reminder, that we are still smack dab in the COVID-19 abyss, a procession of US Federal Reserve speakers voiced more concerns about the ongoing impasse on additional fiscal stimulus."
Finally, you should note that global investors and stock traders are showing high rates of rotation out of tech, and into cyclical stocks in September.
Harvest: Crypto that gives interest on your Bitcoin
Harvest offers crypto users the platform to supply crypto assets for lending and earn interest on them.
Harvest, a new (DeFi) platform created on the Kava blockchain, plans to launch a product that will enable users to earn more on Bitcoin, XRP, Binance coin, and two other cryptos.
Harvest offers crypto users the platform to supply crypto assets for lending, and earn interest on them, as well as use their crypto as security for borrowing, according to Brian Kerr, Kava's co-founder and chief executive.
Both borrowers and lenders earn HARD, Harvest's governance token. It also supports Chainlink LINK, the Binance USD stablecoin (BUSD), Binance Coin (BNB), and Kava's digital assets—KAVA and USDX
On Harvest there are three major activities:
Supply: You can safely supply your digital assets on Harvest and earn interest.
Borrow: You can use your digital assets as collateral to borrow others.
Earn: Suppliers and borrowers earn HARD, the governance token of Harvest.
How Harvest was created?
Harvest is an application designed on Kava; as such, it leverages Kava's existing validators for security, bridges for cross-chain asset transfer, and partners services such as Chainlink oracles for price-reference data.
What crypto experts are saying about Harvest
"Harvest.io is a logical addition to the DeFi ecosystem taking shape around Kava. We think the choice it brings to investors to lend and borrow assets, not well supported by existing platforms, is really exciting—as is the ability for Kava stakers to earn HARD tokens and participate in the new platform's governance.
"The Kava community is one of the most active in crypto so we look forward to joining with them to support Harvest's launch and future growth."  –Richard Galvin, Digital Asset Capital Management
"Kava's shift from "DeFi application" to "application platform" means that KAVA token holders get exposure to every new idea and implementation in the ecosystem. This is exciting and something we haven't yet seen in the blockchain space."– Michael Anderson, Framework Ventures