Nigeria's crude oil demand is climbing back to pre-coronavirus levels
Offers for Nigeria's oil are said to be "firming up" as crude oil prices maintain bullish trend.
Oil prices continued its rise on Tuesday as investors cheered on the news that global economies were easing down on sanctions and a vaccine to fight Covid-19 and passed a crucial test. According to several reports monitored by Nairametrics, a flurry of positive news is driving a spike in crude prices and could remain sustained till the end of the week.
As of Tuesday evening,  WTI benchmark was up +1.7% and trading at $32.36 while Nigeria's benchmark Brent Crude was trading down at $34.44 down just 1%. It is important to note that Brent Crude is up from $29.3 which was the price last Tuesday (one week ago).
In another news, Reuters reports Nigerian sale of its Bonny Light crude also sustained its offers on Tuesday heading back to "Pre-Coronavirus levels" a positive development for the government. "Nigerian offers continued to firm on Tuesday, towards pre-coronavirus levels, though it was unclear at what level deals were taking place" Reuters reported. 
READ ALSO: Up in smoke: CBN rejects N432 billion in failed treasury bills bids
According to the report'
Nigerian Forcados was being offered around dated Brent plus $1.75 a barrel and Bonny Light and Qua Iboe around plus $2
a barrel.
Similarly, offers for Nigerian Egina have jumped to dated Brent plus $2.50 after lingering at dated Brent flat.
Results of Indian firm IOC's latest buy tender did not immediately emerge.
Bonny Light Crude price was trading for $33.95 when we tracked on Tuesday night.
Julius Berger reduces dividend payout to prepare for COVID-19 hit
To prepare for the storm of the COVID-19 induced economic challenge, Julius Berger slashed its dividend to be paid, amongst other cost-cutting measures.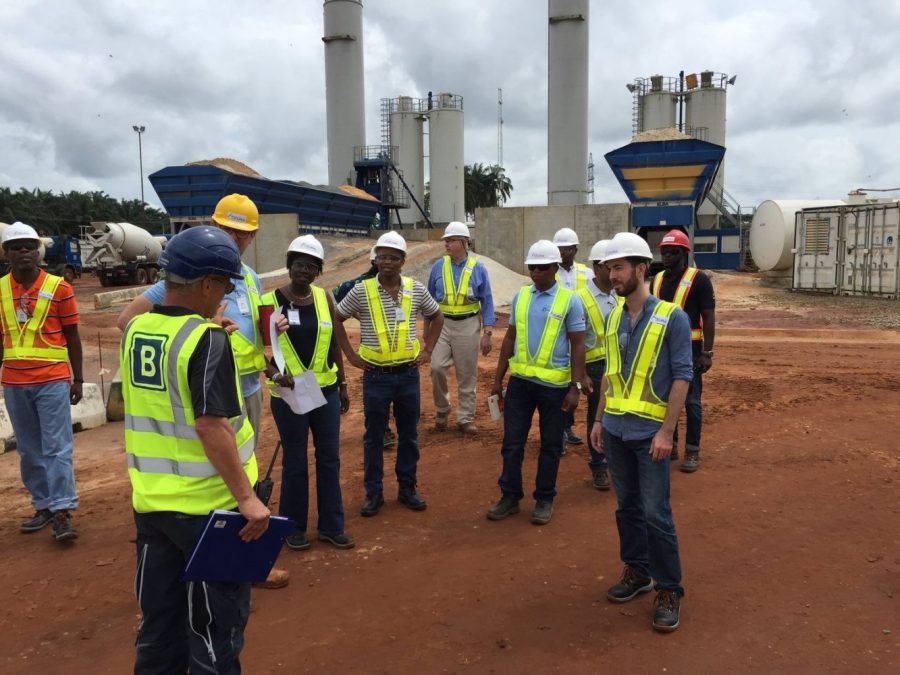 The global pandemic being faced by the world as we know is set to have major operational implications on businesses across the world and possibly dovetail into a recession.
With predictions of an incoming recession, many businesses and individuals alike have put things in place to prepare for the trying times ahead.
With the construction industry predicted to experience a major hit, given the halted state of activities, Julius Berger has taken cost-cutting measures to ensure its sustainability.
Following a very good 2019 financial year, Julius Berger had announced a dividend pay-out of ₦2.75K per 50K share for the financial year ended December 31, 2019 and a bonus of 1 (one) new share for every existing 5 (five) shares held.
However, in an attempt to brace itself for the impending challenges, the board of the company withdrew its previously announced final cash dividend payment of ₦2.75K per 50K share, and instead recommended a final cash dividend pay-out of ₦2.00K per 50k share.
In a corporate action announcement, it revealed that the Board had "carefully considered the emerging social, operational, financial and economic impact of the COVID 19 pandemic, the outlook for Nigeria for the financial year 2020, and the impact on the business and cash flows of the Group."
It is the company's way of protecting its liquidity and ensuring long-term sustainability, while balancing the need for returns to shareholders.
The savings it obtains from the reduced cash dividend of ₦2.00K, as well as its diverse measures to reduce operational and capex costs is to be retained within the business to protect its growth.
Businesses are, at this time, taking necessary actions to ensure business continuity and this is what the company has done. The Group's financial position is still strong, however, as its Q1 results revealed.
Consequently, the board remains confident about its future, post-Covid-19.
Gold future drops to $1727.80 as America, China tension deepens
Gold futures dropped by 0.47% at $1,7278.23 by 14.00 pm local time, with the commodity unable to hold most of its gains from the previous session.
Gold was down in London's trading session on Monday morning, burdened by the rising U.S.-China tensions that have continued to weaken demand for even the safe-haven asset.
Gold futures dropped by 0.47% at $1,728.23 on Monday by 14.00 pm local time, with the commodity unable to hold most of its gains from the previous session.
READ ALSO: Reports: China may defer loans owed by Nigeria and others
Why is gold so important?: Gold has unique physical properties that make it very valuable. It is the most ductile and malleable of all metals. Consequently, investors use it to hedge against paper money (inflationary fundamentals).
In addition, the friendship between the Americans and Chinese has soured, since the outbreak of the Covid-19 pandemic. President Trump and President Jinping of China have traded words against each other as a result of issues surrounding the pandemic. These include accusations of lack of transparency as well as claims of cover-ups.
(READ MORE: Gold prices surge by 17.4% in 2 months due to global economic crisis)
There have also been fears over rising tensions between America and China over Beijing's plans to begin security laws on Hong Kong, and America's planned sanction against China.
Towards China's plan to impose national security laws on Hong Kong, protests had sprung up leading to the use of cannons and tear gas yesterday by the Hong Kong police to disperse its citizens.
"The HK security legislation packs on a hefty amount (of) trade war risk premium," said Stephen Innes, chief market strategist at AxiCorp, noting that it added to market worries last week about the level of Chinese policy stimulus.
Central banks digital currencies pose a threat against the U.S dollar
In general, digital currencies could weaken the power of U.S. sanctions and the ability of the U.S. Treasury to watch illicit financial flows.
A new report by America's biggest bank, JP Morgan Chase, said the U.S dollar is being faced with a major threat as many  central banks' digital currencies continue to gain traction.
Analysts, including Josh Younger, the head of U.S. interest-rate derivatives strategy and Michael Feroli, the chief U.S. economist, wrote in a report saying this:
"There is no country with more to lose from the disruptive potential of digital currency than the United States.
"This revolves primarily around U.S. dollar hegemony. Issuing the global reserve currency and the medium of exchange for international trade in commodities, goods, and services convey immense advantages." 
Aditi Kumar and Eric Rosenbach also recently penned an opinion piece for Foreign Affairs in which they noted that "Just recently, America's arch-rival China became the first major economy to carry a real test of a national digital currency."
(READ MORE: Why the strong dollar is giving Nigeria headache)
In general, electronic currencies could weaken the power of U.S. sanctions and the ability of the U.S. Treasury to watch illicit financial flows. A digital Chinese currency (yuan) combined with China's developed electronic payment systems may give China more future influence than it ever bargained for.  
What Nigerians should know about Digital currencies
A digital currency is a cash balance recorded electronically on a store value card or other physical devices, which could someday replace the physical notes of the naira, for instance.
Digital currencies can be decentralized, that is where the control over the cash supply can come from diverse sources. Digital  currencies can also be centralized, where there is a midway point of control over cash supply, just like the way central banks work.
Although JP Morgan does not see the U.S dollar being overthrown as the world's reserve currency anytime soon, experts warned that the U.S dollar dominance could weaken. This is because its processing trade settlement and the SWIFT system could make it more vulnerable.
The American bank continued by saying:
"Offering a cross-border payment solution built on top of a digital dollar would, particularly if designed to be minimally disruptive to the structure of the domestic financial system, be a very modest investment to protect a key means to project power in the global economy,
"For high-income countries and the U.S. in particular, digital currency is an exercise in geopolitical risk management." 
Federal Reserve Chairman Jerome Powell said months ago that the Federal Reserve was taking a critical view on the issues regarding a digital currency.