Bitcoin could hit above $100,000 by August 2021
Dan Morehead, Founder and CEO of  Pantera Capital, recently made a bullish forecast on the price of Bitcoin in a letter to Investors.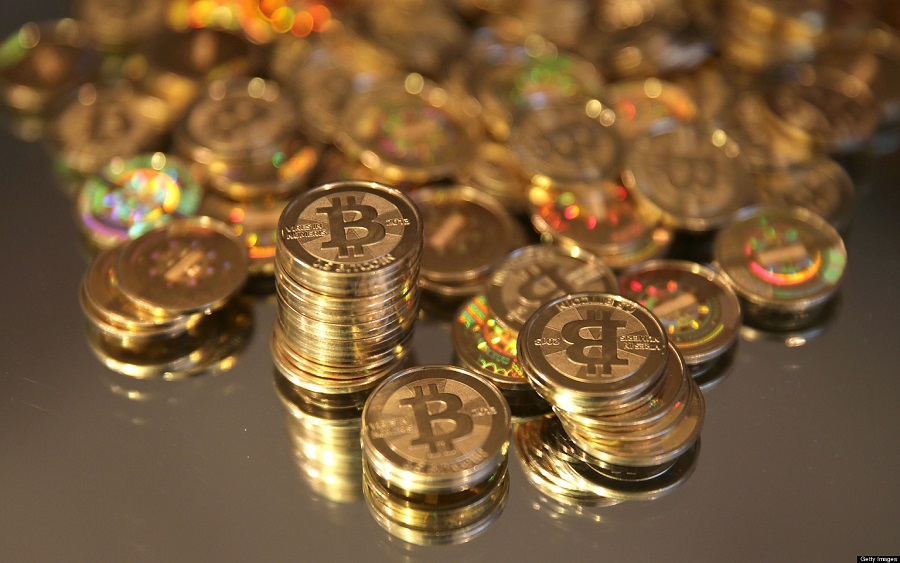 The popular crypto fund manager, Dan Morehead, Founder and CEO of  Pantera Capital, recently made a bullish forecast on the price of Bitcoin in a letter to Investors. He said, "If history were to repeat itself, Bitcoin would peak in August 2021 at $115 212."
Nairametrics understands that if this should happen, the implication is that Bitcoin would become the most financially valuable asset known to man; surpassing gold and diamond.
Note that price swings in Bitcoin occur when halving is anticipated, an event that happens every 4 years to reduce the rate at which new tokens are produced. Halving was originally designed to curb inflation.
READ ALSO: NSE Ranks Second in Bloomberg's Best Performing Indexes Over the Past Month
Meanwhile, Bitcoin plunged about 10% yesterday, according to data coming from Coinmarketcap, its highest one-day plunge since March 12. It has lost about 13% from Friday's trading price at above $10,000 and traded at $8,705 earlier on Monday.
The bearish fall pushed Bitcoin's market capitalization value down to $159.95 billion. At its highest point, Bitcoin's market capitalization value was $241.2 billion. 
Bitcoin traded in a price range of between $8,850 and $9,570 in the last 24 hours at the time of writing this report.
In the last seven days, Bitcoin has seen its value climbing, as it rose more than 5%. The volume of coins traded in the last 24 hours to the time of writing stood at $49.7 billion according to Coinmarketcap.
READ ALSO: Banking stocks lay anchor on the shaky waters of Nigerian stock market
Still thinking about whether you need Bitcoin in your investment portfolio? Well, Morehead came up with an explanation when he said:
"One of our principal arguments for bitcoin in a portfolio is that it has had a 209% 9-year compound annual growth rate with essentially zero long-term correlation to stocks, bonds, oil, and other asset classes. From a Portfolio Theory perspective: If you can find something that goes up in the biggest crisis in a century, you should have some of that in your portfolio."
SEPLAT shows its resilience in FY 2020 despite challenging year
SEPLAT continues to honour commitment to shareholders despite seeing lowest oil prices in its 10-year history.
Seplat Petroleum Development Company Plc ("Seplat" or the "Company"), a leading Nigerian independent energy company listed on both the Nigerian Stock Exchange and the London Stock Exchange on Monday, March 1 announced its audited results for the financial year ended 31 December 2020.
Operational highlights  
Working-interest production within guidance at 51,183 boepd, despite demand fall and OPEC+ quotas; Liquids production of 33,714 bopd, gas production of 101 MMscfd; Eland OML40/Ubima assets produced 8,855 bopd, 26.3% of Group liquid volumes ; Low unit cost of production at $8.90/boe, with cost-cutting initiatives ongoing, particularly at OML40/Ubima; Drilled/completed nine wells and brought eight onstream in 2020;  and ANOH project now budgeted under original $700 million FID estimate, but COVID-19 related delays to H1 2022.
Financial highlights 
Final dividend of $0.05 per share recommended ($0.10/share for full year); Earnings before interest, taxes, depreciation and amortization
(EBITDA) of $265.8 million, operating profit of $121 million (before non-cash impairments and unrealised fair value losses); Strong cash position of $259 million after $100 million RCF repayment, $58 million dividends paid in the year, and $150 million capex; net debt at $440 million with most maturities after 2021; and IAS 36 COVID-19 impact assessment and IFRS 9 non-cash impairment provision of $144.3 million, majority booked in Q2 2020. Worthy to note that SEPLATs volume production is about 40percent ahead of 2019 but the benefit was offfset by lower crude prices in 2020.
In compliance with prudent accounting standards on the treatment of  COVID-19 pandemic impact on Oil and Gas businesses, Seplat had to revalue downwards its oil and gas assets by $114.4million to reflect the lower crude oil prices of 2020 and this reversed the operating profit of US$82.7million to a loss for the year of US$85.3million.  When crude oil prices improve, these same oil and gas assets will be revalued upwards.
Corporate updates
Creation of New Energy unit to manage gas processing and future low carbon to zero carbon initiatives; AGPC financing signed in February 2021, $260 million raised, with commitments for $450 million; Advanced stage to extend maturities for existing Eland RBL, raise additional funding via offtaker financing for Elcrest capex;   $5million funding of share purchase programme, by Trustee, for Seplat LTIP, starting immediately; and Board directive to eliminate Related-Party Transactions by end of 2021.
Outlook for 2021
Full-year production guidance of 48-55 kboepd, subject to market conditions; and Full-year capex expected to be around $150 million with a focus on gas projects and an exploration well to meet reserves replacement targets.
Roger Brown, Chief Executive Officer, said: "2020 was a challenging year for the Company but Seplat has once again shown its resilience and ability to overcome challenges and deliver production in line with guidance, operating with minimal incidences of COVID-19 cases. 
"From the $330 million of cash generated from operations, we have increased our capital investment, invested in ANOH and voluntarily paid down $100 million of debt, further deleveraging the balance sheet. Despite seeing the lowest oil prices in our 10-year history, we have continued to honour our commitment to shareholders of a regular income stream on their investment, by maintaining a total dividend of $0.10 per share for the year."
"Gas is the lower-carbon feedstock for affordable electricity for Nigeria's young and rapidly-growing population. Seplat is leading Nigeria's transition away from spending scarce foreign currency on imported, expensive, high-emission diesel-generated electricity and we believe this will provide the necessary baseload for a functioning electricity grid that will allow renewable energy to take its place, as we see in the developed world, which in large parts is still fuelled by coal. The energy transition in Nigeria must balance both the environmental and the social agenda.
"Our flagship ANOH project, with the Nigerian Gas Company, is now fully funded and we have made excellent progress in difficult times, with major gas processing units expected to arrive in Nigeria in Q3 2021, installation to commence before the end of the year, mechanical completion and pre-commissioning in Q1 2022 and first gas flowing to customers before the end of H1 2022, at a lower expected cost of up to $650 million.
"We remain committed to providing shared value for all of our stakeholders. During the year, with our Government partners, we provided medical beds and other palliatives to our communities and have started construction on a 200-bed infectious diseases hospital. Seplat continues to focus on employment opportunities for communities, education, healthcare and knowledge transfer and local capacity development." 
Summary of performance
Revenue in FY 2020 was $530.5million (N190.9bn) as against $697.8million (N214.2bn) in 2019, down 24 percent. Gross profit was $124.6million (N44.8billion) in 2020 from $395.7million (N121.5billion) in 2019, down 68.5 percent. Cash flow from operations was $329.4million (N118.6bn) in 2020, down 3.6 percent from $341.6million (N104.7bn) in 2019.
Outlook for 2021
For 2021 the SEPLAT expects to produce an average of 48,000 – 55,000 boepd, taking into account the impact of OPEC+ quotas. We continue to hedge against oil price volatility and expect a higher proportion of revenues to come from long-term gas contracts at stable prices.
"We have significant cash resources and will continue to manage our finances prudently in 2021, expecting to invest $150 million of capital expenditure across the full year. We remain confident that our ongoing cost-cutting initiatives and prudent management of cash will enable further reductions in debt, whilst supporting dividend payments and investment for growth.   
"Following its successful funding, the completion of the ANOH project remains a major priority. Although we expect some COVID-19 related delays to push completion into early 2022, following a cost optimisation programme we now expect the project to cost no more than $650 million, substantially below the $700 million budget previously stated at Final Investment Decision (FID)."  
FG fully prepared to receive 3.92 million vaccines on Tuesday – NPHCDA
The has restated Nigeria's preparedness to receive its very first batch of Covid-19 vaccines on Tuesday, March 2, 2021.
The Executive Director and CEO of the National Primary Health Care Development Agency, Dr. Faisal Shuiab disclosed that Nigeria is prepared to receive its very first batch of Covid-19 vaccines on Tuesday, March 2, 2021.
This was disclosed by the NPHCDA, WHO and UNICEF in a joint statement on Sunday evening.
The NPHCDA boss said Nigeria has trained front line workers and also has cold storage infrastructure in place to receive the vaccines.
"We are fully prepared to receive and deliver the vaccine to eligible Nigerians as we have commenced the training of health workers and ensure that cold chain facilities are ready at all levels.
"We have a robust chain system that can store all types of Covid-19 vaccine in accordance with the required temperature.
"We are therefore confident that we will have a very effective roll out of the vaccine , starting with out critical healthcare workers, who are in the frontline in providing the care we all need," he said.
UNICEF chair for Nigeria, Peter Hawkins said that the COVAX facility "has worked exceptionally hard to ensure that Nigeria gets the vaccine as soon as possible so it can start its vaccination programme to the largest population in Africa"
What you should know
The National Primary Health Care Development Agency (NPHCDA) disclosed last week  that it has built the capacity to train over 12,000 health workers to manage and administer the Covid-19 vaccines that will arrive in Nigeria soon.
The Federal Government confirmed that the first tranche of Covid-19 vaccines will arrive in Nigeria on Tuesday, March 2, 2021.
Nairametrics | Company Earnings