Bitcoin could hit above $100,000 by August 2021
Dan Morehead, Founder and CEO of  Pantera Capital, recently made a bullish forecast on the price of Bitcoin in a letter to Investors.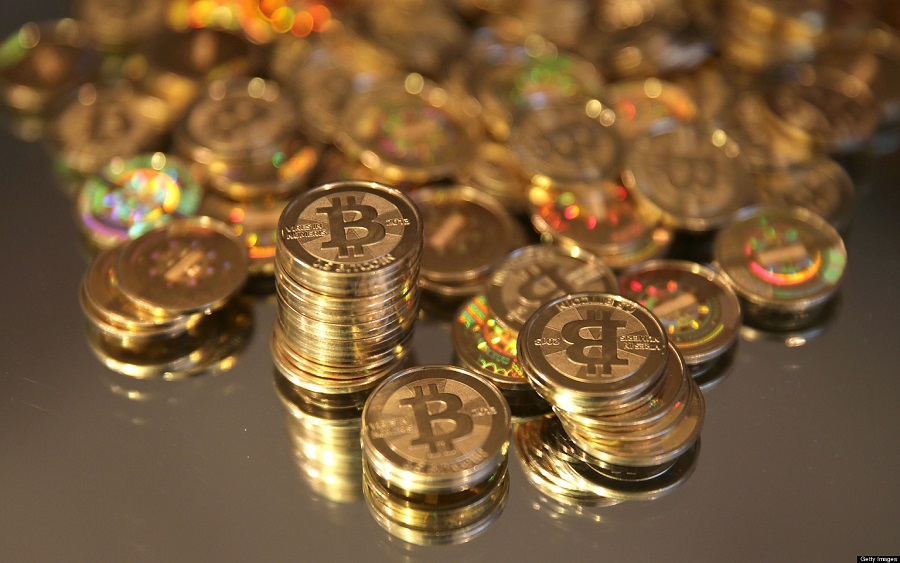 The popular crypto fund manager, Dan Morehead, Founder and CEO of  Pantera Capital, recently made a bullish forecast on the price of Bitcoin in a letter to Investors. He said, "If history were to repeat itself, Bitcoin would peak in August 2021 at $115 212."
Nairametrics understands that if this should happen, the implication is that Bitcoin would become the most financially valuable asset known to man; surpassing gold and diamond.
Note that price swings in Bitcoin occur when halving is anticipated, an event that happens every 4 years to reduce the rate at which new tokens are produced. Halving was originally designed to curb inflation.
READ ALSO: NSE Ranks Second in Bloomberg's Best Performing Indexes Over the Past Month
Meanwhile, Bitcoin plunged about 10% yesterday, according to data coming from Coinmarketcap, its highest one-day plunge since March 12. It has lost about 13% from Friday's trading price at above $10,000 and traded at $8,705 earlier on Monday.
The bearish fall pushed Bitcoin's market capitalization value down to $159.95 billion. At its highest point, Bitcoin's market capitalization value was $241.2 billion. 
Bitcoin traded in a price range of between $8,850 and $9,570 in the last 24 hours at the time of writing this report.
In the last seven days, Bitcoin has seen its value climbing, as it rose more than 5%. The volume of coins traded in the last 24 hours to the time of writing stood at $49.7 billion according to Coinmarketcap.
READ ALSO: Banking stocks lay anchor on the shaky waters of Nigerian stock market
Still thinking about whether you need Bitcoin in your investment portfolio? Well, Morehead came up with an explanation when he said:
"One of our principal arguments for bitcoin in a portfolio is that it has had a 209% 9-year compound annual growth rate with essentially zero long-term correlation to stocks, bonds, oil, and other asset classes. From a Portfolio Theory perspective: If you can find something that goes up in the biggest crisis in a century, you should have some of that in your portfolio."
#EndSARS: Protests may return if panels do not address all issues in 2 weeks – Former Nigerian Minister
Akinyemi says the #EndSARS protesters would return to the streets if their demands are not addressed in two weeks.
Professor Bolaji Akinyemi, former Nigerian Minister of External Affairs, has disclosed that the judicial panels for inquiries have just two weeks to address all the issues raised by the #EndSARS protesters, as failure to do so may drag youths back to the streets.
This was disclosed by Professor Bolaji Akinyemi, during a
news interview
with ARISE TV this afternoon, as he called on the FG to urgently address the issues raised by the protesters, as these issues extend beyond police brutality and the immediate reform of the Nigeria Police force.
He explained during the interview that the current demands of the youths extend beyond basic needs, which remain the core mandate of the present administration.
He likened the #EndSARS protest to the #BlackLivesMatter demonstration and reiterated that demands of the youth extend beyond stomach infrastructure, as it is more of a call for good governance in a bid to address the concrete issues that the country faces.
He called for strategic actions towards combatting the evils of unemployment in Nigeria; called on the military to employ more military men to soak up the unemployment, and also provide security for the country.
On the issue of restructuring, Professor Akinyemi said restructuring is also key to solving the many problems facing the country.
The Professor of Political Science noted that the way forward for Nigeria will be for the government to utilize the Justice Mohammed Uwais report on electoral reforms and the 2014 National Conference report, which he believes addresses the issues confronting Nigerians.
What they are saying
During the interview, Professor Akinyemi said, "I will say and let me believe I am wrong, the judicial panels have just two weeks to address all these issues before the youths come back to the streets. The government should at least give the youths the impression that you have not set up all these panels to buy time, but that you are genuinely and seriously interested in addressing their issues."
He reiterated the need for the employment of more police officers,
"We told the government, because I was part of that conference, that the United Nations said Nigeria needs 1.5 million policemen. We have only about 350,000 and we were recommending that the Nigerian government should employ 750,000 more policemen."
"What we've seen in the past two weeks is that we don't have enough men in uniform to guarantee security in this country if every part of the country decides to blow up. So you serve two purposes – employment and security, and those are things you can do immediately.
"We have just seen how every Governor was scrambling around in the past two weeks; if you allow each state to have its own state police, you wouldn't have that experience. I have heard of a situation where the streets took over even governance in almost every state. So, restructuring is that you allow things to be done at the local level."
COVID-19: Jason Njoku and wife test positive
iROKOtv CEO and wife have contracted the novel coronavirus.
Jason Chukwuma Njoku, the co-founder and CEO of iROKOtv and his wife has tested positive for COVID-19. However, Mrs. Mary Njoku is feeling well.
Jason,  disclosed this via his Twitter handle stating that "My enemies are hard at work in 2020. Mrs. Njoku and I tested positive for Covid-19. I'm not feeling great, but Mary is well. Literally no idea how I caught it. But we shall see this pass too."
The media mogul did not reveal if his children caught the virus too.
My enemies are hard at work in 2020. Mrs Njoku and I tested positive for Covid19 😩. I'm not feeling great but Mary is well. 😷🤢. Literally no idea how I caught it. 🤷🏾‍♂️. But we shall see this pass too🙏🏾. pic.twitter.com/tnsP1BCPBB

— JasonNjoku (@JasonNjoku) October 28, 2020
UK High Commission reopens visa application centres in Nigeria
Days after it was shut down, United Kingdom High Commission in Nigeria has announced the reopening of its visa application centres.
The United Kingdom High Commission in Nigeria has announced the reopening of its visa application centres in the country.
This comes some days after the high commission had shut down its visa application centres in Victoria Island, Lagos and Abuja over the outbreak of violence arising from hijacked #EndSARS protests against police brutality and extra-judicial killings, which led to the loss of lives, vandalization, and looting of public and private assets across the country.
READ: Reps, NIDO, Ghana government respond to attack on Nigerian residential building
The disclosure was made by the High Commission in a statement through a tweet post on its official Twitter handle.
The High Commission, however, noted in its statement, titled, "Update on UK visa application centres in Nigeria" that its centres would not open on Thursday due to the public holiday in Nigeria, in honour of the Eid-El Malaud celebration.
The statement from the UK high commission, partly reads, "Our TLS contact visa application centres are now open in Nigeria. Following the recent closures, we are working hard to process all outstanding applications.''
READ: NCC sets up committee to review licensing framework of Infrastructure Companies
"We thank you for your continued patience and understanding. Please note Thursday, October 29, is a public holiday in Nigeria and our Visa application centres will be closed."
The reopening of the visa applications centres after they were shut about a week ago is due to the gradual return of peace and order to some of those trouble spots, following the intervention of security agents.
The UK High Commission had been very critical of the outbreak of violence in the country, especially the shooting of unarmed protesters at Lekki Tollgate by alleged military personnel, and asked the government to thoroughly investigate the incident and ensure justice is done.
READ: Buhari gives reason for silence on Lekki Tollgate shooting
In its statement, the High Commission said, "We remain concerned by acts of looting and violence in Nigeria and urge security services use restraint as the order is restored. Working with all stakeholders, judicial panels of inquiry must investigate all incidents, including Lekki and ensure accountability for crimes."
What you should know
The Judicial Panel of Inquiry set up by the Lagos state government to handle all cases of police brutality in the state have also been mandated to conduct an inquiry into the shooting of unarmed protesters last week.
Amnesty International earlier said that 12 people were allegedly shot dead by the police and army at two locations during the hijacked protests.
Explore Data on the Nairametrics Research Website
Please see below 👇🏼 for an update on UK Visa Application Centres in Victoria Island, Abuja & Lagos. 

➡️ For queries on individual applications, please visit: https://t.co/Z6U3959iB1 pic.twitter.com/kSlk5OBLtC

— UK in Nigeria🇬🇧 (@UKinNigeria) October 26, 2020