Bitcoin could hit above $100,000 by August 2021
Dan Morehead, Founder and CEO of  Pantera Capital, recently made a bullish forecast on the price of Bitcoin in a letter to Investors.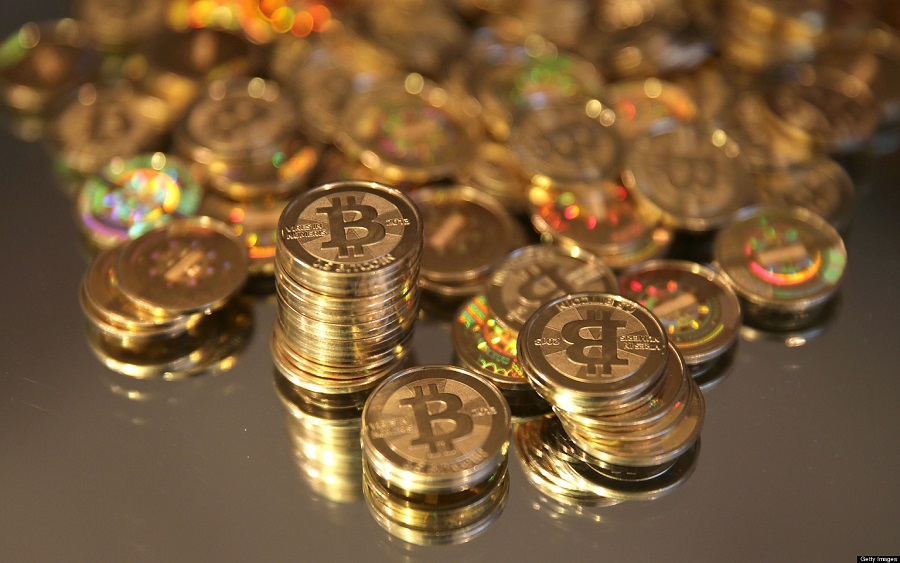 The popular crypto fund manager, Dan Morehead, Founder and CEO of  Pantera Capital, recently made a bullish forecast on the price of Bitcoin in a letter to Investors. He said, "If history were to repeat itself, Bitcoin would peak in August 2021 at $115 212."
Nairametrics understands that if this should happen, the implication is that Bitcoin would become the most financially valuable asset known to man; surpassing gold and diamond.
Note that price swings in Bitcoin occur when halving is anticipated, an event that happens every 4 years to reduce the rate at which new tokens are produced. Halving was originally designed to curb inflation.
READ ALSO: NSE Ranks Second in Bloomberg's Best Performing Indexes Over the Past Month
Meanwhile, Bitcoin plunged about 10% yesterday, according to data coming from Coinmarketcap, its highest one-day plunge since March 12. It has lost about 13% from Friday's trading price at above $10,000 and traded at $8,705 earlier on Monday.
The bearish fall pushed Bitcoin's market capitalization value down to $159.95 billion. At its highest point, Bitcoin's market capitalization value was $241.2 billion. 
Bitcoin traded in a price range of between $8,850 and $9,570 in the last 24 hours at the time of writing this report.
In the last seven days, Bitcoin has seen its value climbing, as it rose more than 5%. The volume of coins traded in the last 24 hours to the time of writing stood at $49.7 billion according to Coinmarketcap.
READ ALSO: Banking stocks lay anchor on the shaky waters of Nigerian stock market
Still thinking about whether you need Bitcoin in your investment portfolio? Well, Morehead came up with an explanation when he said:
"One of our principal arguments for bitcoin in a portfolio is that it has had a 209% 9-year compound annual growth rate with essentially zero long-term correlation to stocks, bonds, oil, and other asset classes. From a Portfolio Theory perspective: If you can find something that goes up in the biggest crisis in a century, you should have some of that in your portfolio."
Yomi Badejo-Okusanya, Ayeni Adekunle, Tomiwa Aladekomo, Others to speak at the Phyllion Tech Conference
The event will provide opportunities for stakeholders in technology to showcase future-driven solutions.
Phyllion unveils its line-up of reputable speakers and tech leaders who will drive the conversation about the theme; Technology Transformation in Africa, What's Next? The event is phased into three sessions; the general session, led by the Keynote speaker and female tech influencer as moderator; the Panel discussion, and will end with the start-up pitch session.
Leading this team of tech and communications thought leaders with the Keynote Address are Yomi Badejo-Okusanya (YBO) and Adrian Clews. YBO is a renowned Public Relations Veteran, Group Managing Director of CMC Connect (Perception Managers) and President, African Public Relations Association (APRA), with over 30 years of experience in the Marketing Communications industry, while Adrian Clews is Managing Director at Hinckley Associates Nigeria, leveraging on innovative solutions to help reduce business costs & improve security.
Other reputable speakers are Tosin Faniro-Dada, who leads the Lagos Innovates Team at the Lagos State Employment Trust Fund (LSETF). She is responsible for developing and implementing programmes that provide an enabling environment for tech start-ups to thrive, and cultivating strategic partnerships to increase its reach in Lagos State.
Tomiwa Aladekomo, the Chief Executive Officer of Big Cabal Media, publisher of TechCabal and Zikoko, tech and youth publications. He is involved in building the next generation of African media brands and creating some of the most interesting original content from the continent.
Award-winning Media & Public Relations Consultant, Ayeni Adekunle, who is the Founder of the Black House Media Group (BHM), home to highly revered Public Relations Consultancy Company- BlackHouse Media, digital marketing and media company – ID Africa, and technology start-up – Plaqad.
In addition are Emmanuel Asika, Covid-19 survivor and Channel Manager for Hewlett Packard (HP), Central Africa ; Funmilola Eniolorunda, the Chief Operations Officer at fast-growing software company, Venture Garden Group ; and Segun Iffie the Global Service Delivery Manager (Nigeria) at HPE .
Noteworthy on the panel is Temi Ophylia Ibekwe, Founder, Phyllion & Partners, who is a Strategic Communications Professional with nine years hands-on experience in Public Relations and Marketing, working with consumer brands, government institutions as well as small and medium enterprises (SMEs).
Also the start-up pitch panel is packed with tech leaders such as, Managing Director, HP Central Africa, Ify Afe, CEO Edgebase Technologies, Joel Egbai, US-based Digital Business Transformation Strategist, Ogechi Chidebell and Mo Durosinmi-Etti, Program Manager at the Bulb Africa.
To host the event and moderate the sessions is a well-known female tech influencer, Tobi Ayeni, (Miss Techy).
Speaking on the conference, member of the panelist, Black House Media Group Founder, Ayeni Adekunle said, "I've always spoken about the importance of Nigerian companies embracing technology to transform not only their operations but the Nigerian landscape and I'm glad platforms like the Phyllion Tech PR Conference are championing the cause ensuring we set a lot of these theories in motion."
The event will not only help determine the direction of businesses post-COVID,  it would make prominent the impact of communication on tech businesses, and also reward tech-preneurs who have discovered innovative ways of solving problems in their milieu and society at large.
It is first of its kind within the sector and it provides opportunities for various stakeholders in technology to showcase future-driven solutions that will drive technology growth in the African continent.
The event is scheduled for  Friday, July 17, 2020 between 12:00pm and 2:30pm. The Phyllion Tech Conference presents a platform for communication to enable technology transformation in Africa through impact-driven conversations and actions.
Deap Capital Management & Trust Plc reacts to 'rumoured' AMCON takeover
AMCON had dragged the company before a Court in a bid to recover the debt.
Deap Capital Management & Trust Plc has reacted to media reports about the supposed takeover of its assets by the Asset Management Company of Nigeria, AMCON.
In a statement that was signed by the Company Secretary, Yetunde Fashesin-Sousa, Deap Capital admitted that it is indebted to AMCON to the tune of N1.6 billion. It was also confirmed that AMCON owns a 20% equity stake in the fund management firm.
Note that the indebtedness arose after AMCON took over ownership of certain banks. Apparently, these are banks that Deap Capital originally owed. However, following the transfer of the unnamed banks' assets to AMCON, the debts were also transferred alongside.
Meanwhile, AMCON had dragged the company before the Federal High Court in Lagos in a bid to recover the debt. A ruling on the case, which was delivered on January 28 by the Hon Justice John Terhemba Tsoho, was in AMCON's favour.
Following the ruling, AMCON began the process of recovering the debt from Deap Capital Management & Trust Plc. The company said it has been cooperating in this regard by working towards repaying the debt.
The company also clarified that the assets that were taken over by AMCON belonged to its former directors whose names were not mentioned. Nairametrics could not verify if these directors are among those who were recently reinstated by the Securities and Exchange Commission, SEC. But we do know that AMCON had obtained a court order to attach the 'former directors' assets' in its attempt to recover the N1.6 billion debt.
In the meantime, Deap Capital Management & Trust Plc said it is committed to resolving its operational challenges, including the recovery of its operational license and profitability issues.  The company's latest earnings report (for its Q1 period ended December 31st, 2019) showed a total income of N1 billion. There was also a N6.3 million loss for the period under review.
Deap Capital's stock opened today's trading session on the Nigerian Stock Exchange with a share price of N0.30. Year to date, the stock has declined by some -18%.
How to get creative sector loan from the CBN, Bankers Committee
The bank will then discuss, analyze your request and if successful will disburse the funds.
The Central Bank of Nigeria (CBN), in collaboration with the Bankers' Committee, has outlined how to get the creative sector loans.
Both parties developed a Creative Industry Financing Initiative (CIFI) as part of efforts to boost job creation in Nigeria, particularly among youths in the country. The initiative has four pillars which include Fashion, Information Technology, Movie and Music.
It would be recalled that last year, the CBN in conjunction with the Bankers' Committee unveiled the Creative Industry Financing Initiative (CIFI), which was to enable businesses to obtain loans up to the tune of N500 million.
Interested applicants in the creative industry are advised to submit their applications to their banks for approval and subsequent disbursement.
READ MORE: CBN to boost creative industry with N22 billion 
How to benefit from the Creative Industry Financing Initiative (CIFI): The categories of businesses to benefit from this include Fashion, Information Technology, Movie Production, Movie Distribution, Music and Software Engineering Student Loan.
Part of the steps in applying for the loan is to prepare your business plan or statement on how much you want for your business.
You can get a loan of up to:
N3 million for a Software Engineering Student
N30 million for a Movie Production business
N500 million for a Movie Distribution business
Cover your rental/service fees for Fashion and Information Technology businesses
Cover your training fees, equipment fees and rental/service fees for Music business
After preparation of the business plan stating how much is needed for the business, applicants are advised to go to any bank of their choice to apply for the loan.
The bank will then discuss, analyze your request and if successful will disburse the funds. It must be noted that the maximum interest rate of 9% per annum (all charges inclusive) is applicable to all loans.
The period for the repayment of the loan in the different categories are:
For Software Engineering Student Loan, it is a maximum of 3 years
For Movie Production and Distribution, it is a maximum of 10 years
For Fashion, Information Technology (IT) and Music, it is a maximum of 10 years.
For more information, you can visit www.cbn.gov.ng