BIG READ: Interview with Sam Egube, LASG Commissioner for Economic Planning and Budget.
We discussed Q1 Budget Performance, Taxes, IGR, Covid-19 and Industry Outlook and what SME's must do to survive.
Not many nations within the African continent can boast of the feat Lagos state has attained over the past decade. The state rivals economies of nations as it ranks the top 10 of the largest African economies. The success of the state is, however, punctuated by high poverty levels and a range of infrastructural deficits. The onus thus falls on the state to make do with its available resources towards meeting all the needs of the state and this is what the Ministry of economic planning and budget (MEPB) as headed by Commissioner, Sam Egube, seeks to attain with the state's financial resources. Given the ongoing pandemic, the job of the state in mitigating the far-reaching effect on businesses and individuals alike has been further heightened.
The recently released financials for Q1 2020 reveal an actual revenue for the quarter of ₦282.6 billion, a figure 101% higher than the actual revenue of 2019 which stood at ₦140.7 billion and 6% higher than the budget for 2020 which stood at ₦267.8 billion. The revenue for the quarter consists of ₦100.3 billion on internally generated revenue, ₦141 billion on capital receipts, and ₦41.2 from federal transfers.
Capital expenditure for the quarter was N72.1 billion, 11% higher than the actual of 2019 which stood at ₦65 billion and 54% less than the budget for 2020 which was set at ₦177.8 billion – a deficit attributed to economic changes resulting from the Covid-19 pandemic. In the following abridged transcript, Mr. Egube, offers insights into the performance of the budget and speaks extensively about the implication of the pandemic on industries within the state and new mechanisms to be employed by the state government.
Let's start with a brief overview of the quarter 1 financials. How do you rate the overall performance?
The first quarter is typically a very slow one. The budget performed at 51% and that is understandable because the later part of March experienced the Covid pandemic and subsequently the lockdown. So a lot of the transactions that were ready to go into execution were not able to go. We achieved and surpassed our target for 2020 Q1.
This is good as it just shows that some of the performance-enhancing mechanisms that we have put in place are working. We will continue to put pressure on those performance metrics and we do this through the peer reviews we have on our revenue which the governor himself sits in. The goal is to ensure that revenue is being driven so that we'll have what we need to have to spend on both recurrent and capital expenditure.
The report disclosed that the Covid-19 pandemic will affect the resources of IGR – and expectedly so, which is why it is also surprising that the state was able to outperform despite the fact that a number of key industries have slowed down during this period. What is the state's stance on this?
(READ MORE: Manufacturers, construction companies to receive waivers from Lagos State during lockdown ease-up phase)
Yes, we expect the full implication of the Covid-19 slowdown to begin to show up in the second quarter. The latter part of Q1 is where you would see the beginning of the Covid-19 lockdown. So, we're expecting a shakedown. We've done our own models also within the state to see how badly hit the Covid-19 pandemic will have hit us. It's a global phenomenon. It's not something the world has gone through and it's not something that is completely understood yet.
But for an import-dependent country like us, our supply chain is going to be deeply affected as our production also will slow down. A slowdown of production across the world also means reduced energy demand and that begins to put pressure on our crude oil sales. What you then begin to see is that prices begin to topple down from our expected benchmark of ₦57/ barrel.
All of these slowdowns are going to cause the GDP of the state and of the nation to shrink. We have taken a more optimistic positioning to say it will shrink by 3%. 3% means a ₦2.3 trillion loss in output by the entire state. Unemployment go up as companies not producing will either begin to contemplate paying less than the salaries they ought to pay or actually lay off workers.  With this happening, IGR will reduce and it is going to lead to an increased physical deficit that will force a re-order, a reevaluation, or a reprioritization of the budget. We need to spend on what will bring the greatest impact on the economy especially because resources are thinning out.
You spoke about the reprioritization of the budget. What industries do you think will be better this period and what industries will the government be investing in? 
With the way things are, if people are held back from moving around, transportation would be hit and the airline industry will begin to have challenges. The hospitality industry and the tourism industry will be so badly hit by the nature of Covid, but people will go online. It's cheaper to host training now. Telecommunications will also be strengthened. A lot of e-commerce will begin to thrive as well.
(READ MORE:  Lagos bans Okada, buses within 7pm and 6am from May 4)
The oil industry will be definitely hit because there's a fixed cost element to the oil industry and when the prices begin to come very low, at some point it could come lower than your cost and generally. In Nigeria the total cost of oil is about ₦20 so every time we go towards ₦20, we are going towards a range where it becomes unprofitable to continue to invest in production. In addition, output has been cut by the OPEC in a recent meeting held to about 10 million barrels.
All of that means national income will actually shrink and this means the ability of government to intervene in projects will become challenged. There is a huge need for logistics. But again, in a lockdown, only logistic companies for essential goods will thrive. With clothing, the latest clothing material people will begin to see are masks. Now, banks are going to have it on both sides – online banking will be strong and Fintech companies will begin to do well. But banks also have some fixed costs.
Knowing that there will be an overall shrink in the IGR, what can be done to mitigate the losses in terms of driving revenue generation? 
Let us not belittle what we're going through. What we're going through as a world is unprecedented. The goal is to reduce the impact but the impact that's coming in is significant and it is how you moderate yourself through the storm. The economy really belongs to the private sector. And a state government is a sub-national and does not have control over monetary policies because they don't have the Central Bank under control. The government really needs to stimulate consumption. A large chunk of our employment lies in industries like agriculture and construction. So, we would try to intervene in those sectors. We'll also try to undertake vocational training programs that equip people with the required skills.
The truth is that the world is changing rapidly. Skills around farming, construction, in areas of growth like in communication, digital marketing, digital banking, and all that will be relevant. Those are the areas we want to focus on and we will be looking at our employment trust fund to back them up so they can back citizens up and provide them with soft loans and training to allow people to start up their businesses in a way that becomes profitable.
We are looking at starting up hubs to help small production artisans that want to do some production with relevant equipment. We'll drive very aggressively at our partnership on the 3,000km broadband plan around Lagos so that we can get high speed very quickly to homes. And you know, when young people come online, their creativity lights up and so we hope that the text space also will be filled with a significant amount of creativity. We'll then begin to see things around digital marketing. It is our belief that there will be new kinds of skills that will be required and we encourage everybody to participate.
(READ MORE: 54gene partners FCMB, others to donate mobile laboratories to Lagos, Ogun States)
But it is not just what the government will do, it is also what the private sector will do. You need to be able to make the switch into the sectors that are rising and look for opportunities and create better efficiencies. I'd like to use this medium to encourage people to avoid panic buying because panic buying is typically not intelligent buying. There is also a limit if you're not registered as a resident to which government can do in supporting you. So, I would encourage people to register with the Lagos State Residents Registration Agency (LASRRA.) That is the easiest way for the government to take care of the people because you can't take care of people you don't know are there.
The Covid-19 pandemic has shown that some areas are lacking like our healthcare, infrastructure – particularly the internet. Are there systems in place to revamp the areas that are lacking? 
Lagos state is one of the very few states that have had a long-range plan. It is the reason why Lagos state is at the front of the fight against Covid-19 – because we had started to build our capacity for the infectious disease center where most other people have left undone. With healthcare, we needed to improve access. We needed people to be able to go to centers that are close to them and it is the idea behind our need to rehabilitate, reequip and re-staff our primary healthcare systems to take the pressure away from our secondary and our tertiary healthcare system.
What Covid-19 has then done is that it has probably forced us to accelerate certain aspects of that plan. In our six pillars which we call "THEMES," we focused on education and technology. Hopefully, we should be able to flag off the construction of the 3,000km broadband high speed and right of way infrastructure that would allow everybody to then bring things in.
You noted that there will be major improvements in Q2 and most of these are in line with already existing investment directions. Are you still investing in the same industries you had planned to invest in?
A lot will change but it just happens that the construction sector is a favored sector in our post-Covid plan. We're changing our focus. We're also likely to increase the spending on agriculture. We are working on our digital identification system because it's clear that if you had a digital ID, then you know where all your people are.
It's clear that we will have to complete the digitization process or what we call our campus infrastructure government. I mean, we were the first to have a digital online cabinet meeting. It's not something that had been done before. But again, we couldn't have done that if we did not see the future.
How about Taxation?
You know, we need to actually look at tax from another angle. Many times, when we look at tax, we look at tax from the angle that government is on one part and the citizens are on another part and the government is demanding tax from the citizens. But let's talk about the origin of tax. The people gathered together to say we needed common services and therefore we needed the government. And for that government to operate on our behalf, we're going to pay taxes and the government based on what it needs to do from time to time would impose taxes. Don't forget that for taxation to happen, it must be approved by the House of Assembly which are representatives of the people.
So, it is the people saying we need you to intervene in this place. So it is not the government trying to penalize the citizen. It is the citizen's contribution to the collective good of the people in a community. So sometimes, when I hear "Oh what kind of tax relief would you give?" To the question, I say, "I'm willing to give all. Just tell me which roles you want me to stop, which water you don't want me to see, what power you don't want me to…"
Because for every revenue stream drop, you actually see that certain things that we do not need. But the government is not a tax master. It's a partnership between the citizens and those… That's why we're called public servants actually. So it's a trade-off. Now that revenue is going down, what that means is that taxes are going down. That's what it means and I'm saying because of that, we must tighten our belt because the government has less money to make all of these interventions which we are talking about.
But even beyond that, today it is only a very few set of people that are paying taxes and what citizens should be asking is what do you do government because we have so many expectations from you? What do you do to be able to increase the taxes and get more citizens who are participating in the wear and tear of our infrastructure? How do you get them to pay so that we're able to do more things for the collective good of Lagosians?
(READ MORE: Covid-19: Ardova donates solar energy systems to Lagos, Abuja)
What is your advice particularly for people in industries or running different businesses that are going through this and trying to figure things out, what's your advice? 
This is a war against our livelihood. It's a war against our well-being. It's a war that we all must fight and win. And you never go into a war with a negative attitude, otherwise, your chances of winning will be weak. I will encourage people to take stock of what they have – their skills, their assets, their capacities, their network of relationships and to take stock of their businesses to think of how they can transform from where they are to where they need to be.
All you need to do is shift your mind a little and not to be in a state of panic because panic tends to demobilize us. We're still the Centre of excellence. I can assure the people that the Lagos state government will stand toe-to-toe behind them to create a greater Lagos.
A lot of us came from various places to come and make a difference in our lives in Lagos. Let us not give up that spirit. In the government, we always say 'Ajumose ni' meaning that together, we can make this thing work. And that is the mantra of the Lagos state government when we say 'Igbega Ipinle Eko, Ajumose ni.'
CBN disburses N50 billion loans through MFBs' IT platform
It aims to enhance financial access, inclusion and sustainability of the microfinance institutions on value chain financing and ensure the growth of the small and medium scale enterprises.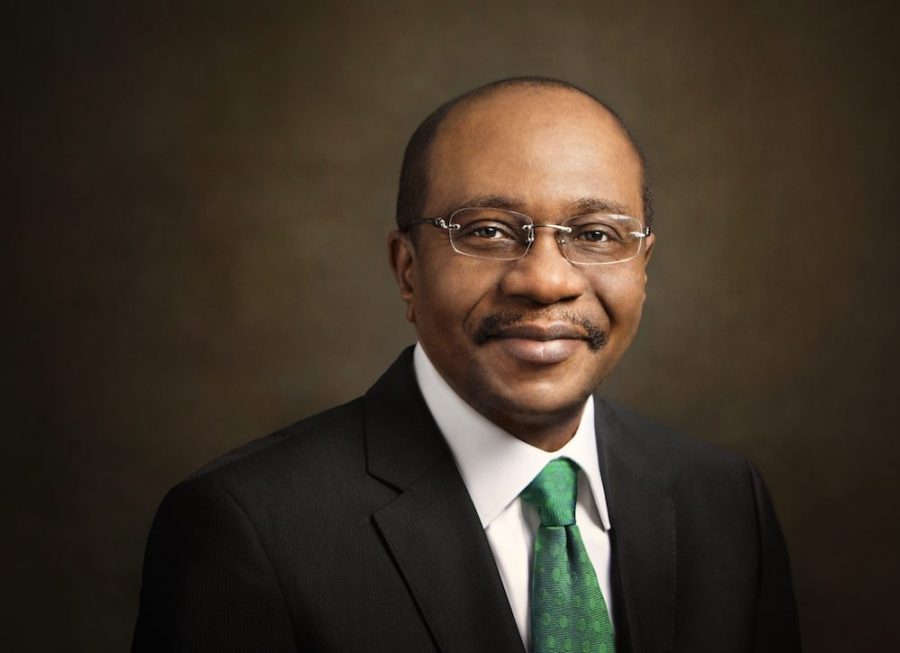 The Central Bank of Nigeria (CBN) is disbursing the N50billion COVID-19 Targeted Credit Facility meant for Households and Micro, Small and Medium Enterprises (MSME) that are affected by the killer disease via the Integrated National Association of Microfinance Banks Unified IT Platform (NAMBUIT) deployed by Inlaks.
NAMBUIT is a unified information technology built by Inlaks to service Microfinance banks on behalf of CBN and NAMBs. The innovation was designed to boost financial access, inclusion and sustainability of the microfinance institutions on value chain financing and ensure the growth of the small and medium scale enterprises. The NAMBUIT Platform, according to the Inlaks, is powered with a sophisticated Loan module for the management of the total life cycle of the over 80,000 loans that will be disbursed for this scheme.
Chief Executive Officer, African Operations, Inlaks. Femi Adeoti, explained that the platform runs on Temenos T24 Inclusive Banking Suite (IBS), and implementation is being managed by Inlaks, a system integrator in Sub-Saharan Africa, in line with global best practices, with support from the CBN.
"NAMBUIT is Software as a Service (SaaS) platform that reduces operational costs as well as improves the bank's ability to provide necessary information to agencies such as CBN and NDIC. The unified platform comprises a core banking system and sub-systems for agent banking, non-interest banking, and mobile payment among other services.
"A core benefit of the NAMBUIT platform is the smooth on-boarding of the microfinance banks (MFBs) into the national payment system lowering the operating costs of MFBs significantly. This has been significant, especially in the context of developing economies, where many low-income households and micro-enterprises do not have ready access to financial services."
The CBN had introduced the N50bn Targeted Credit Facility as a stimulus package to support households and Micro, Small and Medium Enterprises affected by the COVID-19 pandemic. The N50bn intervention is financed from the Micro, Small and Medium Enterprises Development Fund. The loan amount is determined based on the activity, cash flow and industry size of the beneficiary, subject to a maximum of N25m for SMEs. Households with verifiable evidence of livelihood adversely impacted by COVID-19 can access the loan to a maximum of N3m.
What Nigeria is not getting right with PPPs
We need to develop greater capacity for our public service to engage in public private partnerships. PPP is not a gift. The public sector is not charity and so you need to understand what you are doing with them.
To achieve the Sustainable development goals, public-private partnerships (PPP) is not just an option for Nigeria but a necessity. That is because it is not possible for government alone to raise the kind of money needed for it.
According to Dr Joe Abah, Country Director, Development Alternatives Incorporated (DAI), the government needs to provide a safe and stable environment for the private sector to invest, and also restructure public-private partnerships in order to get more value out of it.
Speaking during a virtual conference on Saturday, he referred to a report from the United Nations general assembly which stated that Africa needs "an incremental amount from $200 billion to $1.3 trillion per annum to be able to achieve the SDGs".
This, he noted, calls for restructuring of public private partnerships, to harness the strengths of both sectors towards sustainable development.
READ ALSO: Nigeria weekly update: Nigeria's corruption index score
"We need to develop greater capacity for our public service to engage in public private partnerships. PPP is not a gift. The public sector is not charity and so you need to understand what you are doing with them.
"We need to monitor performances very closely and that is one thing that the private sector does very well that we don't do in the public sector," he stated adding that the public sector needs to have delivery target tied to remunerations.
Removing socio-economic constraints
In his presentation, chairman of Citibank Nigeria limited, Yemi Cardoso stressed the need to remove constraints that hinder people from thriving.
"In one of the studies done where they looked at 8 high-growth countries, they discovered that there were no identical policies in all of them, but there was a common theme – liberate people from their societal economic constraints and they flourish," he said
He explained how tax rates and regulations that frustrate free enterprise could also impede a countries growth and pointed out countries that had removed such bottlenecks.
READ ALSO: COVID-19: Nigerians react as CBN partners NNPC to feed, accommodate Nigerian returnees
According to him, the negligible tax rates in Hong Kong are a source of encouragement to businesses, and so is the ease of doing business in Singapore.
"There is also Macedonia where the sectoral competitive strategy is focused on attracting foreign direct investment (FDI) in automotive industry. Malaysia has also reduced dependence on agricultural exports by paying attention to manufacturing," he added.
If Nigeria could focus on her competitive advantage, tweaking it as the time changes and attracting strategic investments to the country, she would well be on her way to economic prosperity.
Can a lower MPR rate really prevent this recession?
We are on the brink of a recession. Whilst policies like these could offer a buffer, the prolonged existence of the pandemic on the economy is one nail in the coffin that can only be halted by the provision of a vaccine.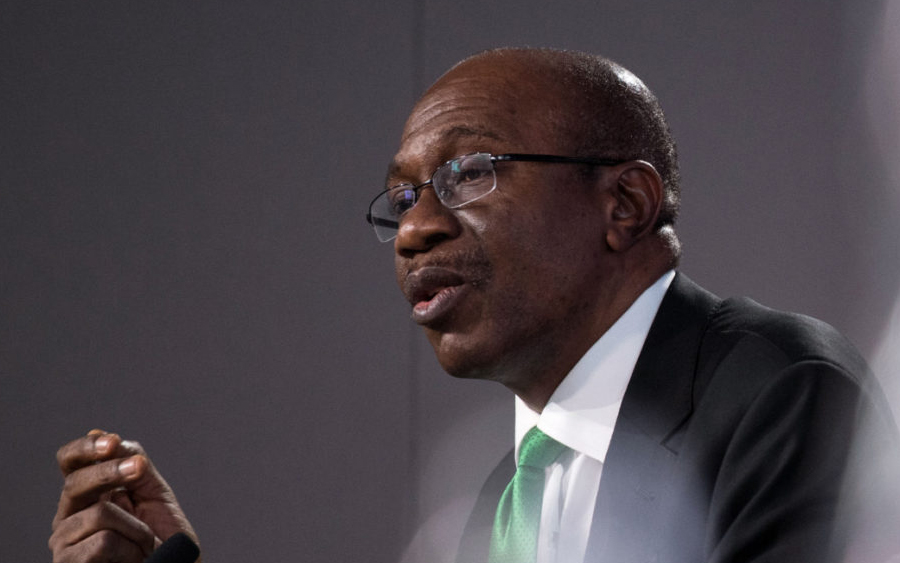 The world is in a fix. Covid-19, unprecedented as it is, has led to economic shocks owing to severe disruptions in the global supply chain, rising levels of corporate and public debt, rising levels of unemployment, negative shocks to commodity prices, and more. To cushion the negative impacts on economies around the world, global leaders have put policies in place hoping that it will stop or, at least, slow down the negative trajectory of these failing economies. It was in the same light that the Central Bank of Nigeria decided to lower the MPR rate to 12.5% from 13.5%.  
How 
the
 Decision Came About
In a meeting held by the CBN's Monetary Policy Committee (MPC) on Thursday this week, a majority of the members voted to cut the rate from 13.5% to 12.5%. During an earlier meeting held in March, the decision to hold rates had been unanimous. However, given the deepening challenges of the present time, seven out of the 10 members at the MPC meeting voted to cut the rate. Even more interesting is the fact that the rest of the panel opted for a more aggressive easing, with two voting for a 150 basis-point reduction and one for 200 basis points. 
Why 
the
 Decision Was Made
COVID-19's adverse effects on the global economy have been unprecedented and severe. During the meeting, which was broadcast live on Thursday 28th May, the MPC had noted key observations in the macroeconomic environment resulting from the adverse impacts of COVID-19 as well as the drop in crude oil prices. Some of the key highlights of the current economic situation include: 
The 

significant decline in 

Manufacturing and non-Manufacturing Purchasing Manager's Indices (PMIs) to 42.4 and 25.3 index points, 

respective

ly

, in May 2020, compared with 51.1 and 49.2 index points in March 2020.

 

The m

arginal growth in broad money (M3) to 2.66 percent in April 2020 from 2.42 percent in March 2020, largely due to increases in Net Domestic and Foreign Assets.

The significant growth of aggregate n

et 

c

redit by 8.07 percent in April 2020 compared wi

th 4.90 percent in March 2020 (still below

the indicative benchmark of 16.85 percent for the year.

 
The committee also mentioned the gradual improvement in macroeconomic variables, particularly the improvement in the equities market, the containment measures of the COVID-19 induced health crisis, as well as the impact of the increase in crude oil price on the external reserves. It also noted the stability in the banking system as shown by the increase in total assets by 18.8 percent and total deposits by 25.52 percent (year-on-year).  
Given the overall economic situation and its impact on the average Nigerian, the MPC was of the view that any tightening of policy stance is, for now, inappropriate as it will result in further contraction of aggregate demand, thereby leading to a decline in output – which is necessary to sustain the supply chain for growth recovery. For the option of holding previous policy stance, the MPC believed holding may indicate that the monetary authorities are insensitive to prevailing weak economic conditions. Also noteworthy is the fact that this move to cut rates have been carried out by many other central banks across the globe, including Australia, Malaysia, and the U.S. Federal Reserve. 
The 
Impact 
Of
 The Decision
The expected outcome of the decision of the CBN is to ensure that the economy reverses from the recession quickly. As such, the decision is geared towards stimulating growth and swift recovery. The cut, being the lowest in four years, rests on the optimism that it will possibly avert a recession. It, however, has its limitations. A clear challenge is the impact the rate cut will have on inflation which has been way above the target range of 6% to 9% for five years. There is also the issue of increasing pressure on the naira.  
The rising question is whether the rate cut will do enough to prevent a recession. This is an important question, taking into account the volatility in the crude market – a sector that accounts for about 90% of exports and more than half of government revenue, the fall in private sector credit of 61% from just a year earlier, as well as all of the same challenges that spurred the making of the decision in the first place.  
We are on the brink of a recession. Whilst policies like these could offer a buffer, the prolonged existence of the pandemic on the economy is one nail in the coffin that can only be halted by the provision of a vaccine. It is only when life reverts to normalcy that we can begin to undo the damage thus far.