Investing in Cryptocurrencies during this economic shutdown; here's your need to know
Selecting which crypto coin to invest in can be complex decision, especially for beginners. It is, therefore, recommended to always check the latest fundamentals and seek  expert advice.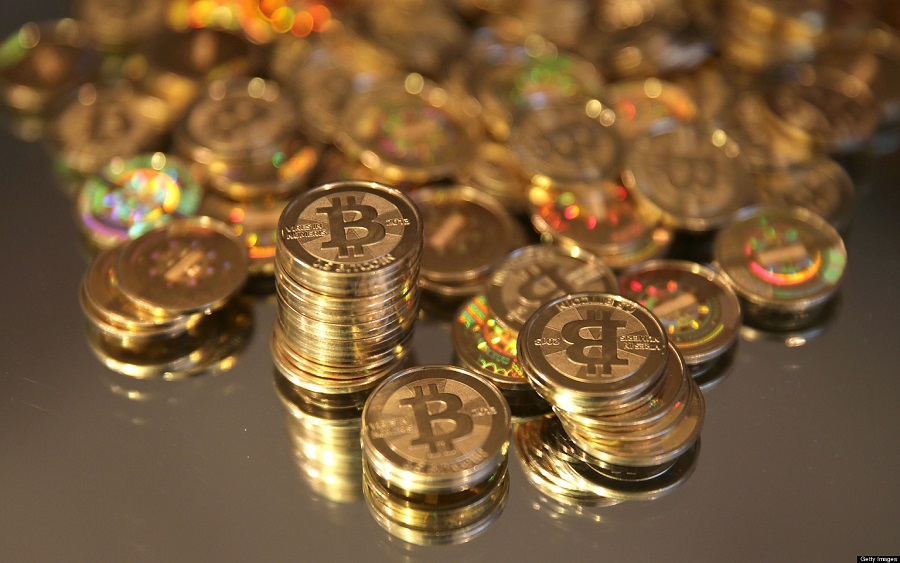 Investing in crypto assets has always been a hot trend among investors around the globe. However, selecting cryptocurrencies to invest in is often complex, especially for beginners.
According to CoinMarketCap, there are over 5000 crypto-coins to select from, although not all of them are worth investing your hard-earned capital in.
Recently, the Coronavirus pandemic has distorted the entire global financial markets. Even the crypto industry could not escape from the onslaught from the virus, having witnessed the most plunge.
Bitcoin: It has plunged about 45% and fallen from $10,500 to $6,579 lately. Interestingly, not long after the sudden drop in Bitcoin price, search engines such as Google recorded an increase in the number of people looking for how to buy Bitcoin.
(READ MORE: Cryptocurrency: Discern investors' goldmine)
Now that the cryptocurrencies market is anything but stable, you are probably one of those prospecting about what crypto to invest in today in order to make it a safe long-term bet.
Well, you are making a good move because crypto will always be a good form of investment. Although it suffered a pullback when its price dropped from $10, 000 in February to $4,000 in middle March, Bitcoin has managed to gradually appreciate back at $6,699.
According to a famous cryptocurrency and Bitcoin investor, Tyler Winklevoss, the digital coin is expected to appreciate more in value as individuals across the world recover from the first shock of the deadly COVID-19 outbreak.
Ethereum: Ethereum has always supported its status as another profitable digital coin for investors. At the time of writing, it traded near the starting point of the $152. Analysts are predicting that it is not going to remain at this level for long, expecting the coin to see another uptrend sooner than later.
Ripples: Although Bitcoin is the number one choice for cryptocurrency trading, Ripple is another popular investment choice among individuals.
Unlike most digital crypto-currencies that target people, Ripples are designed as a payment alternative to financial institutions.
Currently, XRP is trading between $0.18264. Analysts are predicting a bull run to $0.21608 if the price goes above $0.19468.
Bitcoin Cash: The crypto asset started at about $200 at the beginning of the year. It currently stands at about $220 while crypto experts predict a rise to $350 at the end.
(READ ALSO: Bulls push Bitcoin pass $7,200 mark)
It should be noted that over the last few years, the cryptocurrency market has experienced difficulties. For this reason, it recommended that crypto investors always check the latest fundamentals such as market trends. They should also always endeavour to seek  expert advice.
Unknown entity transfers $166 million worth of Bitcoins
BTC whale moved 15,987 BTC in block  649,777 estimated to be worth about $ 166 million.
The number of transactions done by large entities in the world's most important crypto market is on the rise.
Data obtained from Bitcoin Block Bot, a crypto analytic tracker, revealed that a BTC whale moved 15,987 BTC in block  649,777, estimated to be worth about $166 million, recently.
READ: Bitcoin whale transfers 11,230 BTC worth $116 million
Whale alert! 🐋 Someone moved 15,987 BTC ($166M) in block 649,777 https://t.co/VAta1uVOcH

— Bitcoin Block Bot (@BtcBlockBot) September 24, 2020
BTC whales have been moving large stacks of BTCs lately, triggered by the third BTC halving that occurred some months ago.
Much of the recent increase can be attributed to wealthy entities withdrawing their BTCs from crypto exchanges. Apparently, this is not new wealth; rather, it represents a change in the way Bitcoin whales are choosing to hold their coins.
READ: Buying signs: Ethereum whales increase their Ether holdings by 84%
From a macro level, the increase in the number of these large entities can be considered bullish.
At the time this report was drafted, Bitcoin was still trading around the $10,500 support levels, as investors have kept buying BTC at its support levels.
Explore the Nairametrics Research Website for Economic and Financial Data
Quick fact: At the BTC market, investors or traders who own large amounts of bitcoins are typically known as Bitcoin whales. This means that a BTC whale would be an individual or business entity (with a single Bitcoin address) owning around 1000 Bitcoins or more.
As BTC whales accumulate BTCs, Bitcoin's circulating supply reduces, and this can weaken any bearish trend bitcoin finds itself in.
READ: Bullish Signs: 2.6 million Bitcoins are being held on crypto exchanges
Meaning that over time, it's possible that as BTC approaches its fixed supply of 21 million, the price of BTC will go up, with BTC's present demand factored in.
Ethereum's investors gain 9% in 1 day
Ether traded at $348.85 with a daily trading volume of $12,728,832,627.
The second most valuable crypto is on a strong bullish run, just a few days after dropping momentarily, as the U.S dollar hit a rebound and COVID-19 cases rise.
What we know: At the time this report was drafted, Ether traded at $348.85 with a daily trading volume of $12,728,832,627. ETH price is up 9.1% in the last 24 hours. It has a circulating supply of 110 million coins and a max supply of ∞ coins.
READ: Buhari to finally send Petroleum Industry Bill to National Assembly next week
Taking a look at its price action, Ether is sitting in an interesting price range, where the most polarization has historically unfolded (between the $200 and $300 levels) during its five-year history. A close above $350 in the near future would likely trigger more upsides.
Quick fact: Ethereum is a global, open-source platform for decentralized applications. In other words, the vision is to create a world computer from which anyone can build applications in a decentralized manner, while all states and data are distributed and publicly accessible.
READ:  Ethereum whale transfers $78 million worth of Cryptos
On Ethereum, all transactions and smart contract executions require a small fee to be paid, which is called Gas. In technical terms, Gas refers to the unit of measure on the amount of computational effort required to execute an operation or a smart contract.
The Ethereum network is presently close to reaching its technical limits, as DeFi and Tether are essentially responsible for as many transactions as the network can handle at the moment.
European Commission set to regulate Cryptos
The European Commission hopes to develop a framework that will support the digitization of assets through tokenization.
The European Commission has designed a new Digital Finance framework including Digital Finance and Retail Payments Strategies, and legislative proposals on crypto-assets and digital resilience.
This was disclosed in a statement issued by the Commission on Thursday.
What it means; The European Commission is paying special attention to developing a regulatory framework that will support the digitization of assets through tokenization and also smart contracts.
READ: Apple's €14.3 billion payment could have consequences
Why is it happening now? It plans to give investors, consumers, traders choice and opportunities in modern payments and financial services while at the same time ensuring consumer protection and financial stability.
Valdis Dombrovskis, Executive Vice-President for an Economy that Works for People, said: "The future of finance is digital. We saw during the lockdown how people were able to get access to financial services thanks to digital technologies such as online banking and fintech solutions. Technology has much more to offer consumers and businesses and we should embrace the digital transformation proactively while mitigating any potential risks."
READ: CBN grants Greenwich Trust Limited operational license for merchant banking
What the European Commission plans to regulate include;
Crypto-assets qualifying as "financial instruments" under the Markets in Financial Instruments Directive (e.g.: tokenized equities or tokenized bonds) have already in the past been subject to EU securities markets legislation.
Crypto-assets that do not qualify as "financial instruments" such as utility tokens or payment tokens, the Commission on 24 September proposed a specific new framework that would replace all other EU rules and national rules currently governing the issuance, trading, and storing of such crypto-assets.
This Markets in Crypto-Assets Regulation – MiCA – will support innovation while protecting consumers and the integrity of crypto-currency exchanges (no insider trading, front running, etc).
The proposed regulation covers not only entities issuing crypto-assets but also firms providing services around these crypto-assets such as and firms operating digital wallets, as well as cryptocurrency exchanges.
READ: Why BTC is the next big thing?
Recall Nairametrics a week ago broke the news on Nigeria's Securities and Exchange Commission (SEC), proposing a new set of rules that will regulate Crypto-token or Crypto-coin investments when the character of the investments qualifies as securities transactions.