Investing in Cryptocurrencies during this economic shutdown; here's your need to know
Selecting which crypto coin to invest in can be complex decision, especially for beginners. It is, therefore, recommended to always check the latest fundamentals and seek  expert advice.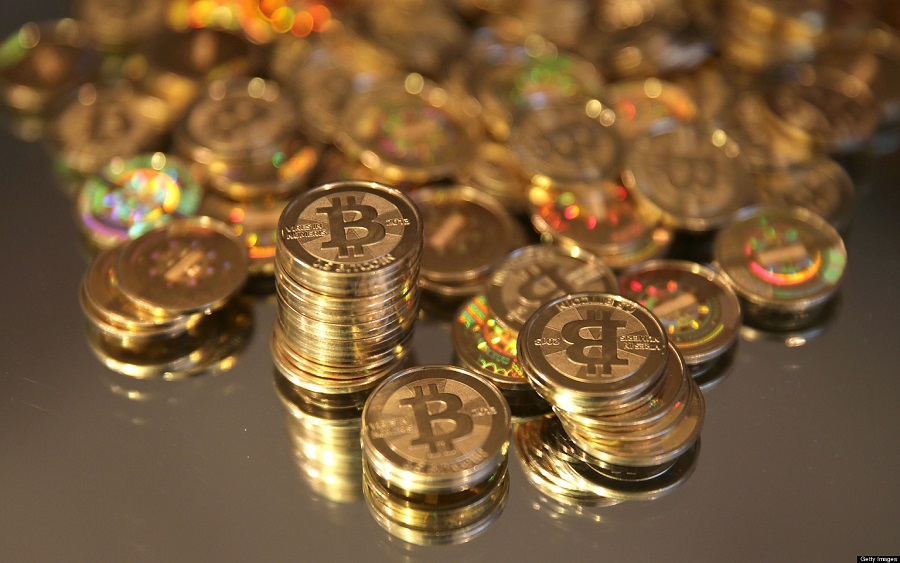 Investing in crypto assets has always been a hot trend among investors around the globe. However, selecting cryptocurrencies to invest in is often complex, especially for beginners.
According to CoinMarketCap, there are over 5000 crypto-coins to select from, although not all of them are worth investing your hard-earned capital in.
Recently, the Coronavirus pandemic has distorted the entire global financial markets. Even the crypto industry could not escape from the onslaught from the virus, having witnessed the most plunge.
Bitcoin: It has plunged about 45% and fallen from $10,500 to $6,579 lately. Interestingly, not long after the sudden drop in Bitcoin price, search engines such as Google recorded an increase in the number of people looking for how to buy Bitcoin.
(READ MORE: Cryptocurrency: Discern investors' goldmine)
Now that the cryptocurrencies market is anything but stable, you are probably one of those prospecting about what crypto to invest in today in order to make it a safe long-term bet.
Well, you are making a good move because crypto will always be a good form of investment. Although it suffered a pullback when its price dropped from $10, 000 in February to $4,000 in middle March, Bitcoin has managed to gradually appreciate back at $6,699.
According to a famous cryptocurrency and Bitcoin investor, Tyler Winklevoss, the digital coin is expected to appreciate more in value as individuals across the world recover from the first shock of the deadly COVID-19 outbreak.
Ethereum: Ethereum has always supported its status as another profitable digital coin for investors. At the time of writing, it traded near the starting point of the $152. Analysts are predicting that it is not going to remain at this level for long, expecting the coin to see another uptrend sooner than later.
Ripples: Although Bitcoin is the number one choice for cryptocurrency trading, Ripple is another popular investment choice among individuals.
Unlike most digital crypto-currencies that target people, Ripples are designed as a payment alternative to financial institutions.
Currently, XRP is trading between $0.18264. Analysts are predicting a bull run to $0.21608 if the price goes above $0.19468.
Bitcoin Cash: The crypto asset started at about $200 at the beginning of the year. It currently stands at about $220 while crypto experts predict a rise to $350 at the end.
(READ ALSO: Bulls push Bitcoin pass $7,200 mark)
It should be noted that over the last few years, the cryptocurrency market has experienced difficulties. For this reason, it recommended that crypto investors always check the latest fundamentals such as market trends. They should also always endeavour to seek  expert advice.
$30 billion worth of BTCs disappears forever 
Data from Coinmarketcap shows that BTC is presently trading around the $9300 support levels.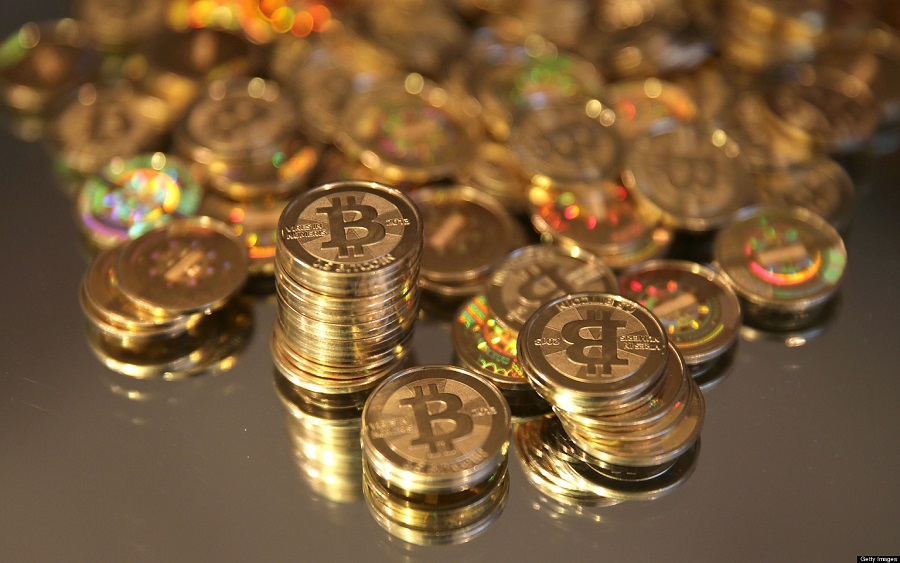 When access to a BTC wallet disappears, the BTC is lost forever. Data retrieved from Coincover, a British crypto analytic firm, showed that about 4 million BTCs are (worth some $30 billion at current prices) lost as a result of BTCs owners dying, and their next of kin not having access to such BTC wallet  
As BTCs and cryptos become more prominent in human daily activities, the volume of BTC being lost forever is more likely to surge  
READ ALSO: 83% of BTCs addresses are smiling to the Bank 
"As bitcoin becomes more popular and its value continues to increase, considering how to manage it as part of an estate planning exercise is becoming increasingly difficult," said David Janczewski, Coincover's co-founder and chief executive, adding that, with bitcoin, "there's no bank manager to ask, and no one can break in for you." 
Explore useful research data from Nairametrics on Nairalytics
What you need to know: Only 21 million BTCs are ever going to be produced in total, and presently, there are about 18.5 million BTCs in circulation. This shows a differential of about 2.5 million BTCs that are left to be produced. 
Meanwhile, data from Coinmarketcap shows that BTC is presently trading around the $9300 support levels, with a market capitalization of over $170 million dollars and the flagship cryptocurrency having a trading volume at around $13.8 billion, 
READ ALSO: There are now 13,173 BTC millionaires around the world
BTC transformed digital money by decentralizing this accounting process. Instead of a central figure that is responsible for making sure that their users' transactions were always adding up, BTC works by sharing the account balances and transactions of every user across the globe in a pseudonymous form. 
Crypto-Scammers stole $24 million worth of BTCs in 2020  
A crypto scammer made away with over $1.5 million within the period of 6 months.
Crypto Scammers gained about $24 million worth of BTC in the first six months of 2020, according to reports from watchdog Whale Alert.   
As the COVID-19 pandemic kept a lot of individuals more active online, scammers have pulled dozens of different types of scams such as fake ICO's, BTC recovery, fake exchanges, giveaways, video scams, fake tumblers, Ponzi schemes, malware and many more.   
Some of the most successful scams include a crypto fraudster making more than $130,000 in 24 hours with just a single web page, a BTC address, and decent amount publicity on YouTube.    
Explore useful research data from Nairametrics on Nairalytics
Another crypto scammer made away with over $1.5 million within the period of 6 months promoting a fake crypto exchange with a poorly designed website riddled with typo errors.   
The scammer deceives their intended victims by offering one or all of the following that includes no taxes, high profits, little effort, and no risk, it's thus projected by Whale alert that these fraudsters could gain about $50 million dollars before the end of 2020  
Recall that a few months ago Nairametrics had earlier reported how thousands of Bitcoin investors have, over time, been defrauded of their hard-earned money around the world. The crypto fraudsters use both old and new tactics to defraud their targets in schemes based on BTC exchanged through online ledgers known as the blockchain. 
READ ALSO: How to protect your bank accounts from hackers and fraudsters
However, you should remember that the use of cold wallets or a proprietary smartphone is recommended. These are specifically designed tools to keep your bitcoin from falling into the hands of hackers on the internet. 
READ ALSO: BTC whale moves 19,630 BTC valued at $185,000,000
Next time you are thinking of investing your funds in a BTC fund or firm, consider the promised returns versus the performance of the cryptocurrency market.  
How to become a successful Bitcoin trader
Major steps that are needed if you want to become a successful BTC trader.
A BTC trader is simply an individual who seeks gains from differential changes in the market price of BTCs. The main objective the BTC trader has in mind is buying prices at low and selling when the flagship currency gains higher. BTC trading can thus be very lucrative and has become one of the fastest-growing careers in the financial spectrum. 
Data obtained from a leading BTC analytic firm, Coinmarketcap showed that the market capitalization of BTC currently stands at over $170 billion. This further illustrates that in 2013 BTC moved from $13.30 to its present-day value of over $9000, meaning that early bird BTC traders had gained over 67,600% since it began. 
Consequently, this article will show major steps that are needed if you want to become a successful BTC trader. 
Explore Research Data From Nairametrics by Visiting Nairalytics
Self-Control & Discipline 
Adebayo Juwon, an FTX consultant for Africa, spoke to Nairametrics in an exclusive interview, explaining in detail the need for a BTC trader to be very disciplined and have a security-conscious mindset. He said; 
"Firstly I must note that trading is not for everyone, to be a successful crypto trader, self-discipline is a prerequisite to achieving one's goal. The crypto market is very much volatile than what the traditional traders are used to, hence more risk and reward. 
"A crypto trader must be security conscious; you're responsible for your account security in the crypto ecosystem, as hackers are preying on whose account is less secured." 
READ ALSO: CBN provides guidelines to address credit, liquidity risks, others  
Risk Management
A successful BTC trader must be able to understand the relationship between reward and risk management. This entails high understanding levels about the degree of randomness in BTC market and the risk involved in taking such risk. As a successful BTC trader, you are required to understand when its best to trade BTC as market conditions change from time to time. 
Adebayo Juwon, FTX consultant for Africa also added vital points on why a BTC trader should never ignore risk management. He said; 
"Also, to be a successful crypto trader, one must have good risk management in place, in a highly volatile market your profits can be zapped away in minutes. Risk comes in different ways in the crypto market, there are lots of scam projects with the good marketing team, they tend to attract investors also, it's very important to do your own research in the crypto space, and rely less on market sentiment." 
READ MORE: Tether mints 80,000,000 USDT to unknown wallets within 24 hours
Timing
Recall that some days ago Nairametrics, revealed the best time many BTC traders prefer to take their trading positions in the BTC market, thus preferring to trade around the American trading session because of the high price swings that occur at the start of New York stock market trading time -about 2.30 pm GMT. This means there were higher chances of making more money at the start of  American trading sessions than other trading sessions (London and Asian trading session).  
Basic fundamental and Technical analysis skills
Every successful BTC trader must keep track of macro fundamentals going around the BTC community because such information more often determines the market price of Bitcoin.  Either rumours or news have exponential effects on the BTC market and often create lucrative trading opportunities. 
Chris Ani, a professional BTC trader in a phone chat interview explained to Nairametrics in detail, the major attribute every successful BTC trader must possess, including the need to have basic trading skills. He said; 
 "To prevent yourself from becoming a slave to the market, you must be trading small enough size on your trades that you are not emotionally attached to them. Trading opportunities wait for no one. 
"You have no idea when and where they will appear. Whenever they appear, you have to be ready with your trading plan.  You must also master technical and fundamental analysis and most importantly the one that works for me, understand the seasons and market structure so as to know when to trade, allow big wins run, or rather exit the market in order not to lose your money." 
Finally, it's very important to understand that no matter how good you get at BTC trading, you will often make mistakes and lose money. Always remember, trades that go bad are part of what will make you successful in the long term. Success in BTC trading simply means you are winning more relatively than losing.