Lafarge, Wema, UBA, Dangote Sugar lead weekly gainers' chart
A total turnover of 2.440 billion shares worth N19.932 billion in 18,918 deals were traded this week by investors on the floor of the Nigerian bourse
The Nigerian bourse opened for four trading days this week as the Federal Government declared 10th April 2020 (Good Friday) and 13th April 2019 (Easter Monday) public holidays.
A total turnover of 2.440 billion shares worth N19.932 billion in 18,918 deals were traded this week by investors on the floor of the Nigerian bourse, in contrast to a total of 1.534 billion shares valued at N11.267 billion that were traded last week in 18,928 deals.
The Financial Services Sector (measured by volume) led the trading volume with 2.182 billion shares valued at N11.107 billion traded in 11,322 deals; thus contributing 89.42% and 55.72% to the total equity turnover volume and value respectively. The Industrial Goods followed with 102.769 million shares worth N3.633 billion in 2,483 deals.
In addition, third place was the Consumer Goods industry, with a turnover of 51.075 million shares worth N3.578 billion in 1,924 deals.
[READ MORE: Bulls dominate Nigerian bourse, investors gain N162 billion)
Trading activity in the top three stocks includes Omoluabi Mortgage Bank Plc., Guaranty Trust Bank Plc. and FBN Holdings Plc. (measured by volume) accounting for 1.702 billion shares worth N8.033 billion in 4,443 deals, contributing 69.76% and 40.30% to the total equity turnover volume and value respectively.
A total of 3.027 million units valued at N13.034 million were traded this week in 23 deals, compared with a total of 6,759 units valued at N61, 035.98 transacted the previous week with 19 deals.
The NSE All-Share Index and Market Capitalization both gained by 1.37% to close the week at 21,384.03 and N11.144 trillion respectively.
READ MORE: Fidelity Bank announces closed period as it readies to release unaudited Q1 2020 result
All other indices finished higher with the exception of NSE Oil/Gas, NSE Lotus II, and NSE Industrial Goods which depreciated by 4.76%, 2.65%, and 6.59% respectively while NSE ASeM Index closed flat.
Thirty-five (35) stocks gained in price during the week, higher than Fifteen (15) stocks in the previous week. Eighteen (18) stocks dropped in price, lower than Thirty-six (36) stocks in the previous week, while One hundred and ten (110) stocks remained unchanged, lower than One hundred and twelve (112) stocks recorded in the preceding week.
Top 10 gainers for the week  
LAFARGE AFRICA PLC up 41.34% to close at N12.65
WEMA BANK PLC up 25.53% to close at  N0.59
UNITED BANK FOR AFRICA PLC up 25.25% to close at N6.20
STERLING BANK PLC up 25.23% to close at N1.39
FIDELITY BANK PLC up 24.26% to close at N2.10
DANGOTE SUGAR REFINERY PLC up 20.22% to close at N10.70
ECOBANK TRANSNATIONAL INCORPORATED up 19.23% to close at N4.65
FBN HOLDINGS PLC up 18.99% to close at N4.70
ZENITH BANK PLC up 17.65% to close at N14.00
FCMB GROUP PLC Up 16.33% to close at N1.71
[READ ALSO: GTBank, First Bank emerge most traded stocks, as investors gain N77 billion)
Top 10 losers for the week 
ARDOVA PLC down 18.48% to close at N11.25
SKYWAY AVIATION HANDLING COMPANY PLC down 15.61% to close at N2.00
BUA CEMENT PLC down 12.75% to close at 30.80
LEARN AFRICA PLC down 10.00% to close at N0.90
CUTIX PLC down 10.00% to close at N1.26
B.O.C. GASES PLC down 9.88% to close at N3.65
AXA MANSARD INSURANCE PLC down 9.71% to close at N1.58
UACN PROPERTY DEVELOPMENT COMPANY PLC down 9.47% to close at N0.86
SEPLAT PETROLEUM DEVELOPMENT COMPANY PLC down 9.09% to close at N495.00
COURTEVILLE BUSINESS SOLUTIONS PLC down 9.09% to close at N0.20
Lagos State inaugurates 9-member committee to boost Entertainment & Tourism
The Lagos State Government inaugurated a Committee Chaired by Veteran actor, Richard Mofe-Damijo, to boost tourism and entertainment in the state.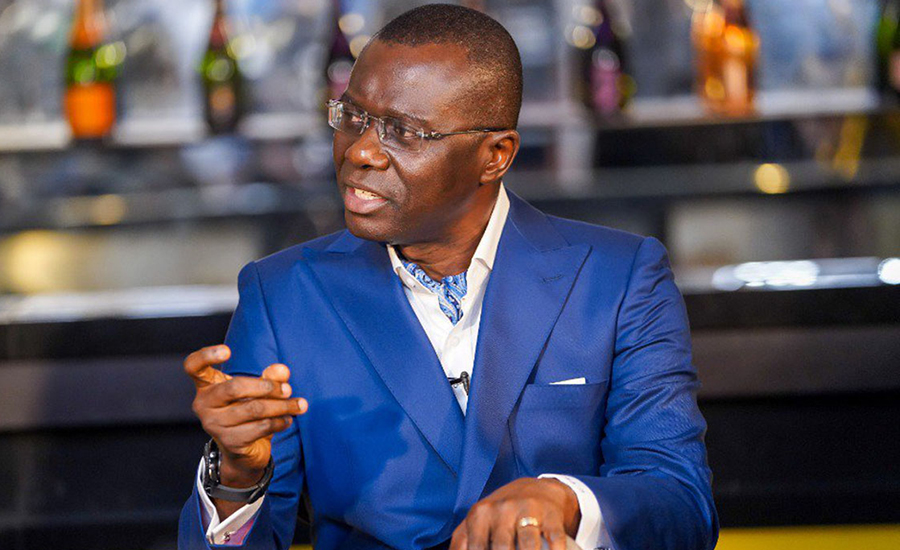 The Lagos State Government inaugurated a Committee Chaired by veteran actor, Richard Mofe-Damijo, to boost tourism and entertainment in the state.
The Committee was inaugurated by Lagos State Governor, Babajide Sanwo-Olu on Wednesday at the Lagos House in Marina, citing that intervention and schemes by the state Committee will boost and fund the sector most affected by the pandemic.
Veteran Nollywood actor, Richard Mofe-Damijo, is the Chairman of the nine-member committee. Other entertainment sector members of the Committee include Tunde Kelani, Mo Abudu, Kunle Afolayan, Peace Anyim-Osigwe; while government representatives in the Committee are Adebukola Agbaminoja, Ferdinand Tinubu, Taju Olajumoke and Mrs Funke Avoseh.
What the State Government said
"The scheme is to support creative ideas of movie and entertainment producers, who are constrained by funds to bring their concepts into reality. Applicants are to be supported with funding based on the financial plans of their projects, the grant may be as much as N40 million for each beneficiary.
This is a signpost of all pockets of intervention we have created for the development of creativity and the tourism sector. This is with the belief that we can further raise the status of our creative output and commercialise the returns to a level where it can compete with Hollywood and Bollywood.
We realised most of our film production experts and directors face a lot of funding impediments. We are intervening to close this gap and bring credible veterans who have the knowledge and have demonstrated capacity in the industry to drive this project," Sanwo-Olu said.
The Governor added that the State carefully selected five key practitioners in the industry to lead, to be supported by four government officials to limit bureaucracy for the committee to achieve its objectives.
He said the state wants to create entertainment and tourism business leaders who will use their creativity to enhance the market share of the sector.
"We want to support industry practitioners to raise capacity, support development of local content and discourage the action of taking proceeds from the industry out of the country, thereby denying local practitioners the benefits of their talents," the Governor said.
What you should know
Recall Nairametrics reported last year that the Lagos State Governor, Babajide Sanwo-Olu, announced the approval of a N1 billion seed capital for investment in the tourism and hospitality sector in the state. The N1 billion seed capital is to help drive new growth in that sector.
PayPal post its strongest Q1, with net profits of $1.10 billion
PayPal currently has 392 million active accounts with net profit in Q1 rising to $1.10 billion.
The fintech juggernaut posted impressive growth in its revenues in Q1 bolstered by the growing usage of the digital economy. PayPal stated it had revenues of $6.03 billion in Q1 and earnings per share of $1.22, which outperformed market analysts' forecast of $1.01.
Altogether PayPal currently has 392 million active accounts with net profit in Q1 rising to $1.10 billion from $84 million a year earlier.
The company is riding high taking into consideration that online shopping hit a record high spurred by COVID-19, though some market pundits argue that such could change as the pandemic eased. Still, PayPal's stellar performance does not look likely to succumb to that prediction anytime soon.
Highlights of PayPal Q1 earning results
Earnings per share: $1.22, adjusted, vs. $1.01 per share expected in a Refinitiv survey of analysts.
Revenue: $6.03 billion vs. $5.90 billion expected by Refinitiv.
Total payment volume: $285 billion vs. $265 billion expected in a FactSet survey.
"Our strong first-quarter results demonstrate sustained momentum in our business as the world shifts into the digital economy," said CEO Dan Schulman in a statement.
The company's impressive performance was also reflected in the addition of 14.5 million new active accounts, with 1.5 million new merchant accounts included, bringing the total merchant accounts to 31 million globally.
"Our record-breaking first quarter results underscore the ongoing strength, diversification, and relevance of our scaled, two-sided, global payments platform. We are raising our FY'21 guidance based on these strong results." John Rainey the CFO added.
Consequently, Paypal has upgraded its service offerings with the option of the ability for splitting up purchases and paying them off for a period of time as well as the ability to purchase and sell, Bitcoin, Ethereum, Litecoin, Bitcoin Cash.
Recent price actions reveal PayPal rose as high as $259.55 in extended New York trading after the announcement was made thereby posting gains of 4.65%.