Bank's lending rates decline albeit slower than expected
Based on CBN's report, Prime Lending Rate and the Maximum Lending Rate declined 0.3ppts and 1.2ppts respectively to 15.0% and 30.0% respectively in Q4 2019.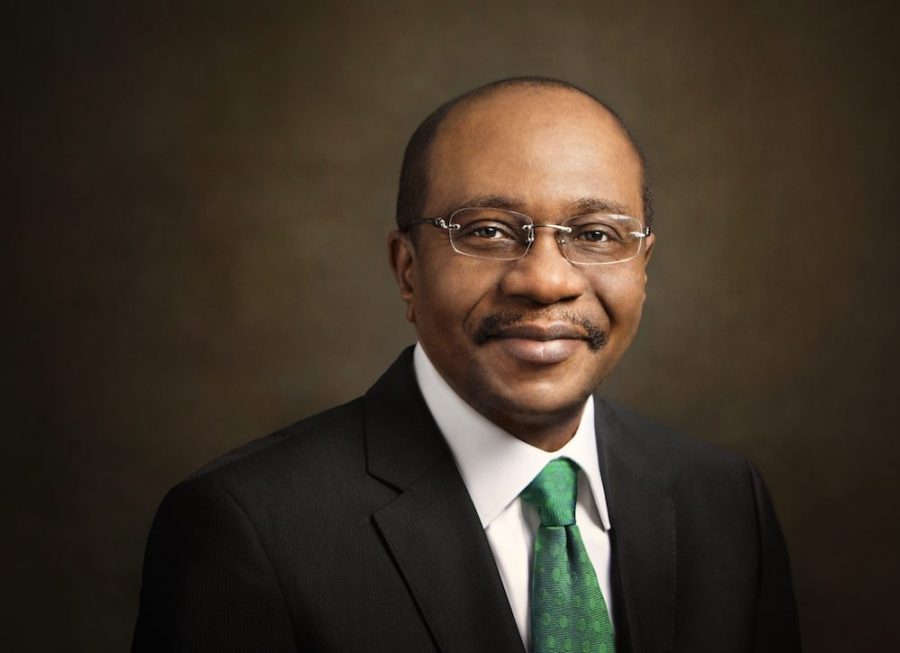 The Central Bank of Nigeria (CBN) quarterly economic report for Q4 2019 presented an opportunity to evaluate the impact of the apex bank's regulations on the direction of official DMB's lending and borrowing rates. Based on the report, Prime Lending Rate and the Maximum Lending Rate declined 0.3ppts and 1.2ppts respectively to 15.0% and 30.0% respectively in Q4 2019.
In addition, average term deposit rate declined 0.3ppts to 8.1% in Q4 2019. We, however, observed a steep decline in interbank lending rate which declined 5.4ppts to 3.4% in Q4 2019. We note however that for the banks we cover, average deposit rate is c.3%.
We recall the CBN announced a flurry of new regulations in Q3 2019 and Q4 2019 including the minimum LDR level of 60% (which was later increased to 65%) as well as banning local investors from participating in its Open Market Operation (OMO).
These policies led to downward pressure on lending rates due to increased liquidity as well as pressure on banks to create new loans. While data from CBN revealed some downward pressure, the rate of decline as reported by CBN is slower than expected. We understand that several banks have sent out emails reducing lending rates on consumer loans (e.g. GTB revised its QuickCredit rate to 1.33% per month from 1.75% previously).
[READ MORE: Zenith Bank: Strong growth in Non-Interest Income offset weakness in Interest Income)
Historically, lending rates in Nigeria are typically sticky upwards i.e. banks hardly revise their lending rates lower even in the face of surplus liquidity. We believe this has led prime borrowers to explore the commercial paper market with companies like Eterna, Nigerian Breweries etc. raising working capital needs while Flour Mills raised medium-term financing at rates below the prime lending rate. We think banks are still reluctant to create loans that could dampen asset quality.
Nevertheless, we believe some choice borrowers are still able to take advantage of the excess liquidity to negotiate lower lending rates on a per contract basis.
_______________________________________________________________________
CSL STOCKBROKERS LIMITED CSL Stockbrokers,
Member of the Nigerian Stock Exchange,
First City Plaza, 44 Marina,
PO Box 9117,
Lagos State,
NIGERIA.
Imposters, uniforms and our collective awe
The uniform of the Nigerian Armed Forces, Police, and other Government Security Agencies have become so powerful, that they serve as a form of identification.
On a bright, sunny Tuesday morning in Lagos, Col. Saki Abdullahi (not real name), got into his personal car and hurried to the bank to sort out some issues with his account and perform some transactions. He was dressed immaculately in his well ironed and starched uniform and you could see your reflection in his well-polished shoes.
As he approached the gate of the New Generation Bank in Victoria Island, one of the Security Guards beckoned on him to open his boot for the usual search. Col. Saki knew the drill and with one touch of a knob near the seat, he flicked open the boot just as the guard walking past him noticed his uniform and rank.
The Guard immediately closed the boot with the briefest of glimpses into it and signaled for his colleague to open the gate. Col. Saki found this rather curious because, on previous visits to the same bank branch, he had been subjected to more scrutiny by the guards on duty.
He parked his car and walked towards the security doors that granted access into the banking hall. He was briskly saluted by the guard and when the door appeared to disallow him entry (on account of his car keys and belt), he was still given swift access. Generally, the Staff was all super courteous and helpful and he left the bank in next to no time.
On the drive back to his office, he had a call and he hesitated as he could not find his hands-free device, but the person on the other line was not someone he could ignore his call. So, he picked and put the phone to his ears and began a conversation. He got to a point and had to slow down in traffic. A Lagos State Traffic Official (LASTMA) who got in front of his car and attempted to stop him because he was on the phone and driving, took one look at him and moved on.
Then it dawned on him that the reason the LASTMA Official did not bother to approach him was the same reason the guards and bank staff were so nice to him. He was in his Army uniform and in Nigeria that confers a special status and privilege on the wearer.
All over the World, members of the Armed Forces, Police, and other Uniformed Government Security are accorded some form of respect and privilege. It is an unwritten rule borne out of respect for the sacrifices that they make daily for the rest of the citizenry to enjoy the most basic freedoms and security. These privileges however do not in any way place uniformed personnel above the laws of the land or above the rest of the civil populace.
The unbridled privileges and rights that years of Military rule have inadvertently conferred on Uniformed Personnel have created a class of citizens that cannot be questioned and led to a growing army of Impostors, fakes, and impersonating Uniformed Officers of the Law.
In Nigeria, it is a normal sight to see men of the Armed Forces beating up and molesting citizens for daring to wear camouflage clothing on the Streets, as this is deemed as an attempt to impersonate a member of the Armed Forces. Curiously, these outfits are readily available online, and wearing them in other parts of the developed world is not considered a crime or impersonation.
Section 110 (1) of the Criminal Code makes it unlawful for any person who is not serving in any of the Armed Forces in Nigeria to wear the uniform of the Armed Forces or any part of the uniform of such Forces, or any dress having the appearance or bearing any of the Regimental or other distinctive marks of such uniforms. Camouflage is a part of the military uniform and so it falls under this law.
So, the basic reason for outlawing the wearing of camouflage amongst civilians is security, but if we look at countries with the strongest armies in the world and the prevalence of citizens being allowed to wear camouflage and other dress articles associated with the military, we also notice crimes committed do not have a correlation with the wearing of uniforms. So, the real issue is not the uniform itself, but the access, privilege, power, and rights it confers on the wearer.
Just this past week, it was widely reported that 2 suspects were nabbed by the Oyo State western Security Network codenamed, Amotekun for producing and selling fake Amotekun uniforms. This was after 6 persons were arrested while posing as members of the Corps. Amotekun has launched just over a year ago on January 9, 2020, and already criminal groups are making counterfeit versions of its uniforms. So, you ask yourself, why would anyone want to buy counterfeit versions of Amotekun uniforms if not that they believe it's a means to access power and riches that they would otherwise not be able to get if they were in civilian dress.
While growing up in Lagos in the early '80s, uniformed personnel boarded public transportation and were exempted from paying fares. This was done as a form of respect and appreciation (especially after the Civil War), but the sight of uniformed personnel wearing just an article of clothing in the uniform e.g., the Cap, T-Shirt or Pants on a weekend private outing just to avoid paying their fare has become embarrassing. Once Commercial Drivers put uniformed personnel in the front seat of their vehicle, they are emboldened to break all the traffic rules including driving against traffic (One Way Driving).
The uniform of the Nigerian Armed Forces, Police, and other Government Security Agencies have become so powerful, that they serve as a form of identification. You are not allowed to request to see the identification card of anyone in uniform, to do so can lead to physical intimidation.
The Military High Command has done its best in recent years to improve military and civilian interaction and to create lines of communication for the civil populace to report incidents of misconduct. These actions have led to a manifest improvement in the civility of interactions between the two sides.
During the last nationwide #EndSARS protests, an Airforce Officer was lauded by all for the manner he was able to calm down the protesters and ensured there was no destruction of property and no loss of lives.
As we continue on the journey of nationhood, we have to decide as a people what form our respect and the privileges, we accord our men and women in uniform should take.
As we mark Armed Forces Remembrance Day and the sacrifices of our Fallen Heroes, we owe it a duty to discuss how we honor them, while maintaining the rule of law across the board and the dignity of the rest of the civil populace.
'Long live the Armed Forces, Long Live The Federal Republic of Nigeria'
A Joe Biden presidency and its impact on Nigeria's oil
With Joe Biden's imminent inauguration as the President of the US, his policy on energy and renewables could very well determine Nigeria´s prosperity for the next 4 years.
A couple of months ago, I wrote on the impact of the Joe Biden Presidency on the oil markets. Now that he is President of the United States with his inauguration on the 20th of January, every country would go back to their political and foreign drawing boards to analyse the impact of his swearing-in on their respective economies or governments.
While some countries would face pressure from Biden in respect to their human rights issues, climate change policies and other diplomatic matters, countries like Nigeria will be analyzing the impact of Biden's policies on the fate of Oil.
READ: AfDB supports Africa's flagship climate initiative with $6.5bn 
Three standpoints are crucial here;
Will shale oil, which has been the albatross on the neck of oil prices for years, weaken in respect to Joe Biden and notably Kamala Harris' views on fracking?
Will Joe Biden's soft foreign policy on Iran enable Iranian oil to return to the market?
Will Joe Biden emulate Trump in meddling with OPEC+ affairs?
The answers to these three questions would give an outlook on the fate of Nigeria's black gold.
READ: Facebook suspends Donald Trump indefinitely
Shale oil
Over the years, the investment in the Shale industry in America has seen the United States increase oil production significantly. In understanding market dynamics, increased production of oil has a negative effect on oil prices. This is why we have not seen $100 oil in many years now.
An increase in US oil has significantly reduced OPEC+ market share and dominance in the oil markets. Historically OPEC could influence prices with their policies, but nowadays, US oil appears as a barrier in the oil markets.
READ: Mike Pence to go against Trump, announces he will attend inauguration
The dominance of shale is enabled by a few factors. Firstly, Fracking. Fracking is the process of drilling down into the earth before a high-pressure water mixture is directed at the rock to release the gas inside. It is highly controversial as it threatens to cause pollution and is detrimental to climate change.
Now, climate change is at the forefront of Joe Biden's energy policy. Inadvertently, it will hamper the production of fossil fuels in the long-run.
Additionally, Wall Street would be wary of investing in the oil and gas sector as the future looks more into renewable energy.
Iranian dilemma
Joe Biden's relations with Iran would differ from Trump's relationship with Tehran. While Donald Trump gave tough sanctions during his tenure, Biden would seek to pamper Iran just like Obama did and this will mean Iranian oil can come back to the market. Although private intelligence shows Iranian oil is still exchanged in the markets, this diplomatic relation would still be significant especially with Iran accounting for about 9.5% of the world's total oil reserves.
READ: Donald Trump and Joe Biden clash over plans to lift travel ban on UK, EU, Brazil
Meddling with OPEC+
During Trump's tenure, OPEC+ was rattled several times. Trump has never hidden his mistrust in OPEC. He has previously labeled them a cartel in the past. When oil prices go high and affect the cost of gasoline on American consumers, Trump calls out OPEC to find ways to reduce the prices.
However, when prices are so low and energy companies in America can't break even, Trump, like he did in April 2020, interferes and calls out OPEC to intervene. Interestingly, according to trumptwitterarchive.com, Donald Trump tweeted 271 times about "oil"; 70 about "OPEC"; 351 about "gas" (gasoline and natural gas); 68 about "Saudi Arabia". It would be rare for Joe Biden to do the same thing as his style of governance will be seemingly different from Trump´s.
READ: FIRS hits 98% of target as it collects N4.95 trillion for 2020 fiscal year
Additionally, America as one of the largest consumers of oil will need to improve its demand overtime before supply outweighs demand as a result of the pandemic. How Joe Biden handles the pandemic would be significant in American demand. Would he endure lockdowns or not? That's very important in the conversation on his impact on gasoline prices and demand.
Nigeria's black gold – Oil, would be dependent on the future outlook of the oil market and Biden's policies. It would be interesting to see if Biden would allow OPEC to seize market share from American oil. The first few years would be very important.
Traders' Voice… The inflation highway
Nigeria's annual inflation rate soared for a 16th straight month to 15.75 percent in December of 2020.
I visited a supermarket over the weekend, and I was beyond stunned when I got my bill as it just wasn't adding up. I kept looking at my receipt and asking the cashier to double-check to ensure there were no errors. After much back and forth, it turned out that there were no errors; prices of food items had just gone up. I think it is safe to say that the purchasing power for a lot of Nigerians has weakened significantly and shows very little signs of slowing down.
Like me, I think many Nigerians will be anxiously waiting to see how the fiscal and monetary authorities intend to find solutions to reverse this trend. Nevertheless, we will be looking at the inflation figures that came out last week and some of the plans that the federal government has highlighted in the 2021 budget to help curb the rising inflation rate. 
Nigeria's annual inflation rate soared for a 16th straight month to 15.75 percent in December of 2020. At this point, it is safe to say inflation is on the "highway." Food Inflation grew by 1.26% to 19.56% in December as the insecurity in the north coupled with the festive season added further inflation pressure to food prices.     
Core inflation also picked up in December 2020, increasing by 0.32% to 11.37% in December 2020. The highest increases were recorded in prices of Passenger transport by air, Medical services, Hospital services, Shoes, and other footwear, Passenger transport by road, Hairdressing salons and personal grooming establishments, Repair of furniture, Vehicle spare parts, Pharmaceutical products, Motor cars, Maintenance and repair of personal transport equipment, Paramedical services, Motorcycle, Dental services, and Bicycles.   
The Great Conflict… 
With FX illiquidity remaining a concern in 2021, Energy price, which has a strong correlation with crude oil price, is expected to sustain its upward trajectory on the back of the global recovery and continuous vaccine rollout. That means the higher oil prices get, the higher the price of PMS which is a major component in transport costs locally. Which leaves us with a question for you, "rise in oil prices (improves dollar inflow and revenue but increases the price of PMS) or a decline in oil prices (Dampens dollar inflow and revenue but reduces the price of PMS), which do you prefer?" 
The Fiscal play… 
The Minister for Finance, Budget, and National Planning, Dr. Zainab Ahmed disclosed during a virtual presentation of the breakdown of the 2021 FGN Budget that the federal government will be using spending on transportation as a fiscal tool to curb inflation. She stated that the improvement in the transportation sector will help ease the cost of food prices, therefore easing the overall pressure on food inflation. The Ministry of Transport is expected to spend N209.73 billion, out of which N71.14 billion accrues to numerous railway counterpart payments and the Nigerian Railway Modernisation Project (Lagos-Ibadan section which is expected to gulp N129bn). The federal government also implemented a reduction in the importation of transportation vehicles. Reduction of import duty on tractors from 35% to 5%, mass transit vehicles for transport of more than 10 persons and trucks from 35% to 10%, and reduction of import levy on cars from 30%to 5%.  
We expect this development to improve activity in the transportation sector, as well as have a ripple effect on the broader-based economy.  
America is Blue again! 
A distant observer of the events that played out in the United States over the past weeks could easily mistake the happenings in the World's largest economy for the cinematic plot of an upcoming blockbuster movie. The Capitol Building was invaded by rioters, which led to the death and injury of several people. Bombs were found at the headquarters of the Democratic National Committee and the Republican National Committee, and the President of the United States was impeached by the House – AGAIN!  
While a reference to the 2016 drama series "Designated Survivor" might seem hyperbolical given the absence of international terrorist attacks on the Capitol Building, this is still the closest we can get (I hope) in a realistic context in modern times. On the 13th of January 2021, the U.S. House of Representatives passed a single article of impeachment, charging President Trump with "incitement of insurrection." Of the 429 members of the House that voted on the impeachment article, 232 voted for impeachment, including 10 republicans.  
The series of events that culminated into the impeachment was quite simple – The U.S. had a Presidential election; Trump lost the election to Biden; Trump alleged that the election was stolen through widespread voter fraud; Trump failed to prove these allegations in court; Trump encouraged his supporters to go on a protest at the Capitol house where the Congress was meeting to certify the election results in favour of Biden; and finally, some supporters went "Viking" on the Capitol (Literally! someone was dressed as a Viking, and another held a pitchfork). Sure, you cannot blame the forest fire on a lit matchstick if there was already so much dry wood, but it would be very helpful if no one lit the matchstick at all. The impeachment was not the only backlash President Trump received because of the riot, as several social media outlets banned Trump and his allies from using their platforms, including – Twitter, Facebook, Instagram, YouTube, Reddit, and Snapchat, to mention a few. Despite all these, the U.S. stock market proved to be impervious to the ongoing threat to Democracy, as the Dow Jones industrial average flirted momentarily with the record 31,000 mark the day after the riot at the Capitol.  
DOW JONE 1-Year Trend
Currently, all attention is on the upcoming inauguration of President-elect, Joe Biden, on Wednesday, January 20th, 2021, as there are security concerns about the event. Nevertheless, this will be a historic moment in the U.S., as the country would have her first African American and Asian-American Vice President. Expectations are locked on further government spending by the incoming Biden administration, which would weaken the greenback. We got a glimpse of this last week when Biden unveiled his US$1.9 trillion COVID-19 relief package. So, grab your popcorn, and watch as the U.S. spirals into debates as to whether the benefits of more government spending are worth bloating the national deficit. It would be dramatic, but nothing compared to the events of the past weeks. 
Where is the money? 
With Climate change at the top of Biden's policy agenda, we expect renewable energy stocks to continue to gain traction in near-term. The U.S. Banking sector are also expected to remain resilient as stimulus packages continue to filter into the market