Investors channel funds to forex, equity after OMO ban- Report
The Nigerian equities market has rallied strongly, with blue chips outperforming, and the all-share index up by 9.2% since the CBN's OMO ban.
The Central Bank of Nigeria's ban placed on individuals from trading in the Open Market Operations has boosted activities in the Money market, USD funds and the equity market. This was disclosed by EFG Hermes in a report released recently.
In the report, the firm stated that local non-banks like Pension Fund Administrators (PFAs), individuals, companies, Non-Bank Financial Intermediaries and state governments owned N7.5 trillion of the CBN bills as at September 2019 (before the CBN decision), which is equivalent to 42% of the total.
According to the Investment Bank, PFAs owned N2.3 trillion in CBN bills at the end of September, leaving N5.1 trillion in the hands of other local investors to be reinvested as these CBN bills mature.
It stated, "Some of this money will go into equities, but mutual fund data for the fourth quarter of 2019 show a strong preference for fixed income in Naira and Dollar over equities. Money market funds alone saw inflows of N160 billion in the three months after the CBN decision on OMOs.
"We note that there were also significant flows into bond mutual funds, many of which are entirely or partly focused on fard currency paper-like Eurobonds. We think some locals that had been blocked from the primary OMO market from late October 2019 actually bought from foreigners in late 2019."
The report also stated that the equity market benefited from the ban, as the market rallied strongly, with blue chips outperforming, and the all-share index up by 9.2% between November and January.
Analysts in EFG Hermes said that the equities rally might also have been driven by seasonal hunt for yields by investors as blue chips usually won't pay final dividends until March/April.
Chief Research Analyst, EFG Hermes, Simon Kitchen, explained that the surge in the equities market at that time coincided with the seasonal rally in Nigerian stocks ahead of the dividend season, and it is expected that the market will continue to consolidate as dividends are paid in March-April this year.
"We have looked at the performance of high-yielding stocks in the run-up to final dividend distributions over the past 10 years. Expectedly, we see a sustained rally in the three months before dividends are paid, though with periods of profit-taking; more surprisingly, stocks continue to perform in the weeks after the ex-dividend date, perhaps as dividends are reinvested," Kitchen said.
Meanwhile, according to the Nigerian Stock Exchange data, buying on The Exchange by local institutions in the last quarter of 2019 totalled N55.6 billion and data from PENCOM suggests that much of the buying was done by local pension funds with an estimated net buying of N50 billion between October and November 2019, increasing their equity allocations to 5.4% in November 2019.
[READ MORE: Equities: Foreign investors remain net sellers for second consecutive year)
Where is the CBN going with its policy?
Continuous depletion of the reserves and the falling opportunity cost of holding dollars have increased the chances of devaluing the naira in 2020. However, analysts' view is that the CBN will not voluntarily allow a major (+5%) move until there is no alternative.
The government's stubborn stance on maintaining a 'command economy' policy with credit being directed into favored sectors and the exchange rate being defended gives little hope for a sustained bullish run.
In the meantime, weak fundamentals will mean that the authorities need to work hard to attract and retain foreign portfolio investment.
NB Plc to raise additional N20 billion from its N100 billion Commercial Paper
Nigerian Breweries has announced the continuation of its N100 billion Commercial Paper (CP) Issuance Programme.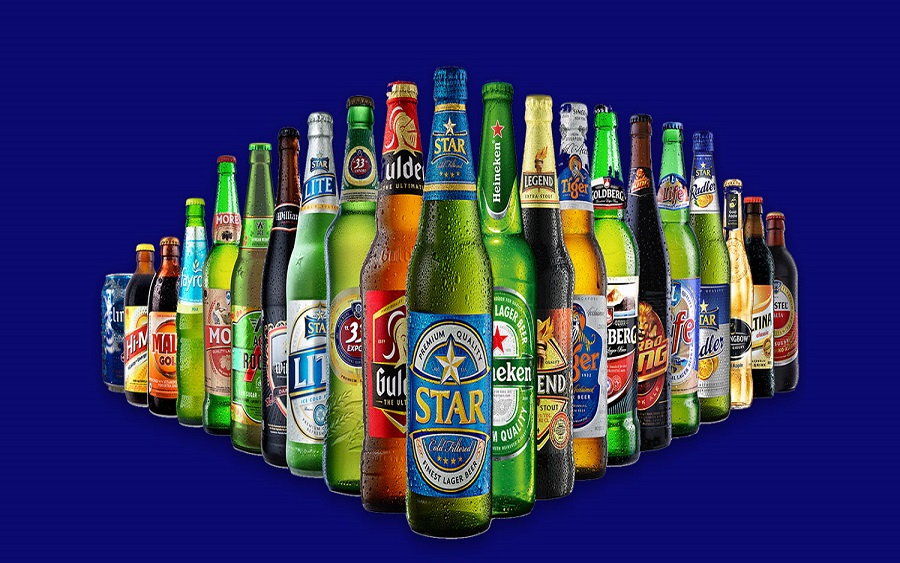 Nigerian Breweries has announced the continuation of its N100 billion Commercial Paper (CP) Issuance Programme in a bid to raise up to N20 billion to support its short term funding needs. The company has launched Series 9 and 10 of the programme for this purpose.
This information was disclosed in a notification signed by the Company's Secretary, Uaboi G. Agbebaku, and sent to the Nigerian Stock Exchange.
The notification reads;
"[Nigerian Breweries Plc] is pleased to inform the Nigerian Stock Exchange and the investing public of the continuation of its "CP" (Commercial Paper) programme with the launch of Series 9 and 10 of the programme.
"Series 9 of the Commercial Paper programme would be for a tenor of 180 days, while Series 10 would be for 270 days. However, the launch of the CP opens today 23rd October 2020."
(READ MORE:Nigerian Breweries stock up by 58% since August )
What you should know
According to data obtained from Financial Market Dealers Quote (FMDQ), Nigerian Breweries has raised up to N90.12 billion since the start of the year.
N52.76 billion was raised from Series 6 between February 12 to November 6, 2020.
N13.03 billion was raised from Series 7 from April 15 to October 14, 2020.
N24.33 billion was raised from Series 8 from April 15 to January 8, 2021.
The recent issuance of the Series 9 and 10 CP will bring the total funds raised to N110.12 billion.
Why it matters
The CP will help the company navigate through the recent impact of COVID-19 and other trade disruptions.
The programme will strengthen the balance sheet of the company, and enable the brewer to execute its plans while delivering value to customers and creating wealth for shareholders,
In like manner, the CP programme is expected to provide opportunities for non-equity investors to invest in the company and support its cost management initiatives.
Commercial Paper value appreciates by N243 billion YOY, hits N539.8 billion in H1, 2020
Commercial Paper value appreciated by 81.9% to N539.8 billion in 45 issuances as of H1, 2020.
Commercial Paper value hits N539.8 billion as of June 2020, as the value appreciated by 81.9% from N296.8 billion in 44 issuances as of H1, 2019 to N539.8 billion in 45 issuances as of H1, 2020. This is according to a recent report by PWC titled, "Nigeria Capital Market Update."
READ: CBN invests over N120 billion on 320,000 farmers across CTG within four years
As regards industry spread, the financial services sector accounted for 32% of the proceeds raised as of H1 2020, followed by the consumer goods sector representing 26% of total proceeds. ICT raised 19% and Industrial goods contributed 18%.
READ: Zenith Bank's Profit After Tax in H1,2020 rises by 16.8% to N103.8 billion
In terms of yearly appreciation, Commercial Paper value has maintained an upward trend, recording N114 billion as of the end of 2016, N221 billion in 2017, N402 billion in 2018, and N540 billion in H1, 2020.
What this means
Activities in the Commercial Paper market maintained its upward trajectory as more blue-chip companies continue to access short term funding from a diversified investor base, through the capital market and on favorable terms.
READ: TradeDepot raises $10 million in pre-Series B equity round
What you should know
Commercial Paper is a commonly used type of unsecured, short-term debt instrument issued by corporations, typically for the financing of payroll, accounts payable and inventories, and meeting other short-term liabilities. Maturities typically last several days and rarely range longer than 270 days.
It is usually issued at a discount from face value and reflects prevailing market interest rates.
Explore Data on the Nairametrics Research Website
Use Advanced Financial Calculators on Nairametrics
Nigerian Treasury Bills drop to 2% per annum
The latest data from Nigeria's Treasury bill auction shows that Nigeria's 364-day reduced by 2%.
The latest data from Nigeria's Treasury bill auction shows that Nigeria's 364-day reduced by 2%. On the other hand, Stop rates moderated slightly for the 91-day tenors and 182-day tenors. The 91-day bills had stop rates of 1 % and 182-day bills also went by 1%.
READ: Real estate: Experts lament over challenges in the industry
At the auction, the Debt Management Office (DMO) sold N12.76 billion on the 91-day paper, N4.5 billion on the 182-day, and N107.6 billion on the 364-day bill despite huge demand from Investors.
READ: PIB; Will the jinx be broken this time around?
READ: Safest, regulated Cryptocurrency, Arcoin backed by U.S. Treasury securities
What you need to know
Basically, when the government goes to the financial markets to raise money, it can do it by issuing two types of debt instruments – Treasury Bills and Government Bonds. Treasury bills are issued when the government needs money for a short period, while Bonds are issued when it needs debt for more than say five years.
The issuance of treasury bills is also used as a mechanism to control the circulation of funds in the economy.
Treasury bills have a face value of a certain amount, which is what they are actually worth.
However, they are sold for less. For example, a bill may be worth N10,000, but you would buy it for N9,600.
Every bill has a specified maturity date, which is when you receive the money back.
The government then pays you the full price of the bill (in this case N10,000), giving you the opportunity to earn N400 from your investment. The amount that you earn is considered as the interest, or your payment for lending money to the government.
The difference between the value of the bill and the amount you pay for it is called the discount rate and it is set as a percentage.
READ: Where to invest your N5m to N500m safely and securely
READ: National Assembly approves Federal Government's plan to borrow $11 billion in 2021
What they are saying
Peter Omoregie, CFA, Head Proprietary Trading at CardinalStone Partners Limited, in a phone interview with Nairametrics, explained why investors oversubscribed Nigeria's Treasury bills in spite of low rates.
"The CBN continues with de-leveraging its balance sheet and favoring its growth policies over the attraction of FPI money, which is good for businesses and the country at large. Surprisingly, we had a huge subscription on the long end at these low rates. The local institutional investors are addicted to Tbills like a junkie on cocaine, they don't know how or when to stop."
READ: Real Estate Developers express fear over selection process of CBN's N200 billion Housing Fund
READ: COVID-19: How CBN policies helped prevent the collapse of the Nigerian economy – Oscar Onyema
Why this matters
The massive disparity between the subscriptions and the offers recorded suggests investors are willing to earn a negative real return, compared to the higher risk in other assets such as stocks and real estate. Basically, the CBN sells T-bills on a bi-weekly basis to investors and it is one of the safest investments available. Interests are paid upfront and the principal paid in full upon maturity.
Explore Data on the Nairametrics Research Website