Investors channel funds to forex, equity after OMO ban- Report
The Nigerian equities market has rallied strongly, with blue chips outperforming, and the all-share index up by 9.2% since the CBN's OMO ban.
The Central Bank of Nigeria's ban placed on individuals from trading in the Open Market Operations has boosted activities in the Money market, USD funds and the equity market. This was disclosed by EFG Hermes in a report released recently.
In the report, the firm stated that local non-banks like Pension Fund Administrators (PFAs), individuals, companies, Non-Bank Financial Intermediaries and state governments owned N7.5 trillion of the CBN bills as at September 2019 (before the CBN decision), which is equivalent to 42% of the total.
According to the Investment Bank, PFAs owned N2.3 trillion in CBN bills at the end of September, leaving N5.1 trillion in the hands of other local investors to be reinvested as these CBN bills mature.
It stated, "Some of this money will go into equities, but mutual fund data for the fourth quarter of 2019 show a strong preference for fixed income in Naira and Dollar over equities. Money market funds alone saw inflows of N160 billion in the three months after the CBN decision on OMOs.
"We note that there were also significant flows into bond mutual funds, many of which are entirely or partly focused on fard currency paper-like Eurobonds. We think some locals that had been blocked from the primary OMO market from late October 2019 actually bought from foreigners in late 2019."
The report also stated that the equity market benefited from the ban, as the market rallied strongly, with blue chips outperforming, and the all-share index up by 9.2% between November and January.
Analysts in EFG Hermes said that the equities rally might also have been driven by seasonal hunt for yields by investors as blue chips usually won't pay final dividends until March/April.
Chief Research Analyst, EFG Hermes, Simon Kitchen, explained that the surge in the equities market at that time coincided with the seasonal rally in Nigerian stocks ahead of the dividend season, and it is expected that the market will continue to consolidate as dividends are paid in March-April this year.
"We have looked at the performance of high-yielding stocks in the run-up to final dividend distributions over the past 10 years. Expectedly, we see a sustained rally in the three months before dividends are paid, though with periods of profit-taking; more surprisingly, stocks continue to perform in the weeks after the ex-dividend date, perhaps as dividends are reinvested," Kitchen said.
Meanwhile, according to the Nigerian Stock Exchange data, buying on The Exchange by local institutions in the last quarter of 2019 totalled N55.6 billion and data from PENCOM suggests that much of the buying was done by local pension funds with an estimated net buying of N50 billion between October and November 2019, increasing their equity allocations to 5.4% in November 2019.
[READ MORE: Equities: Foreign investors remain net sellers for second consecutive year)
Where is the CBN going with its policy?
Continuous depletion of the reserves and the falling opportunity cost of holding dollars have increased the chances of devaluing the naira in 2020. However, analysts' view is that the CBN will not voluntarily allow a major (+5%) move until there is no alternative.
The government's stubborn stance on maintaining a 'command economy' policy with credit being directed into favored sectors and the exchange rate being defended gives little hope for a sustained bullish run.
In the meantime, weak fundamentals will mean that the authorities need to work hard to attract and retain foreign portfolio investment.
Covid-19: Companies raise N222 billion in capital during lockdown
Corporate organizations successfully raised at least N222.6 billion from the 24th of March till date.
Why interest rates on treasury bills, bonds crashed
The yoyo between debt and equity is likely to ensue as uncertainty remains in the forex market.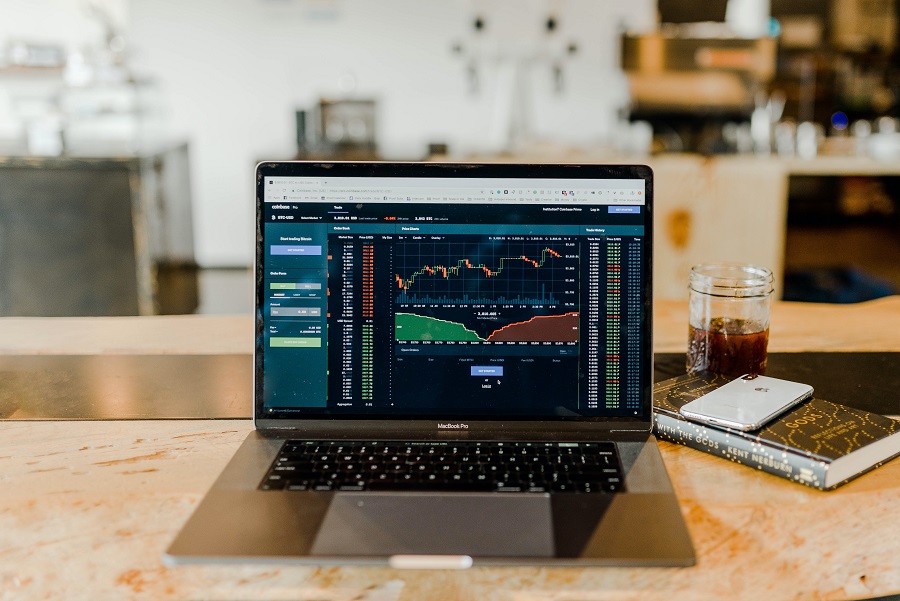 The Nigerian debt market has been faced with a series of challenges, most of which were triggered by the worst pandemic recorded in human history.  Its prospects in attracting foreign portfolio investors were dampened as macros on Nigeria's economy revealed a downtrend in the market, and this trend has only worsened in the past months. 
The fixed income market sustained its downward trajectory for the third consecutive month in June 2020 largely driven by excess liquidity as well as an overall scarcity of instruments in the market. Reports from several analysts indicate the demand for fixed income securities has increased considerably over the last 6 months driving down interest rates earned by investors. 
Victor Silas an Investment analyst told Nairametrics about the OMO bills liquidity for the month of June. He said, "For June, fixed income rates were liquidity-driven following the ban of locals from OMO and limited investment outlets. OMO bills maturities are creating more liquidity for locals and it is finding its way to the bond market and Treasury bill.   
READ MORE: How to invest in uncertain times
"The 2050 trading below 11% yield and the 364-day Treasury bill closing at 3.4%. It just tells you there are a lot of liquidity concerns for locals." 
Most foreign portfolio investors based abroad are staying out of naira debt dominated securities; this shows that Nigeria's debt markets are now controlled by local investors.  
Nigeria attracted just $67.9 million in Foreign Portfolio Investment (FPI) inflow for the month of April 2020, the lowest inflow recorded this year. A cursory look at the Central Bank data shows that FPI sharply reversed from $2.30 billion at the beginning of the year (January) to just $67.9 million inflow in April 2020. Nigeria like most emerging markets relies heavily on foreign portfolio investments to shore up its external reserves and manage its exchange rate position.   
Portfolio inflow into money market instruments fell from N1.6 billion and N1.4 billion in January and February respectively to just N229 billion and N49 million in April and May respectively. On the flip side, those that still have their investment stuck in Nigeria, have stayed away from any other type of investment except money market instruments such as bonds and treasury bills.  Most of the investors are waiting patiently for the central bank to fund their dollar purchase so they can exit. 
READ MORE: Nigeria's pension contributors add N100billion to pension asset
I
ssuers Market
Emmanuel Orji Emerging Market/ Fixed Income Trader, COMERCIO PARTNERS spoke to Nairametrics on the performance of fixed income securities in June. He said;  
"Subsequently, the unexpected reduced sale at the June bond auction of NGN100 billion as against the NGN150 billion originally offered further strengthened the aggressive bullish run in the bond market.  
"The bond auction closed relatively strong as a result, with a bid to cover ratio of 3.6x and rates declining by 120bps, 70bps, and 45bps to print at 8.00%, 11.00%, and 12.15% across the 3-year, 5-year, and 30-year maturities respectively.  Note: BPS refers to basis points, a financial term for percentages. 100 basis point is equal to 1%. 
READ ALSO: Nigeria's foreign debt has breached a 15-year trigger
"As a result, yields for the benchmark securities monitored declined across all maturities on a month-on-month basis, with yields of the sovereign bonds with 3-year, 5-year, 10-year and 20-year maturities declining by 332 bps, 138 bps, 96 bps, and 138 bps to close at 5.64%, 7.13%, 9.76%, and 10.05% respectively.  
"Given the amount of idle PFA cash sitting in bank placement (c. NGN1.5 trillion) and the sudden weakness in demand for equities, we expect the buying interest to persist in the near term, which should drive yields lower in the bonds market."  
Nigerian fiscal stakeholders have resorted to borrowing domestically as opposed to seeking for funds abroad, another effect of the pandemic. This is expected to lead to an increase in the yields of FGN bonds in the short and mid-term horizon as the inward plan to seek funds locally intensifies. 
Where this leaves equities
Concomitantly, the equities market benefitted from the apparent thirst for asset yielding investments in recent months. As yields for safer investment fell, investors shifted to the equities market taking advantage of the earning season often market by dividend payouts. Most stocks paid dividend yields in double digits following the stock market crash in March 2020.  
Download the Nairametrics  News App
But by June the market sell-offs ensued with investors moving funds out to secure stakes in corporate debt securities. The yoyo between debt and equity is likely to ensue as uncertainty remains in the forex market and the country's stimulus plans.  
Some retail investors who spoke to Nairametrics insist they have abandoned the Nigerian Stock Market preferring to trade in cryptocurrencies or US stocks. The proliferation of intech supported investing apps has made cross border investing easier providing access to market far beyond the shores of Nigeria. 
Some experts are uncertain of what to expect from money markets in H2 2020
In the meantime, liquidity in the Nigerian banking system is said to be below N100 billion
Money market experts are uncertain over what to expect as the second half of the year takes off. This uncertainty is specifically hovering over the treasury bills and OMO (Open Market Operations) side of the market, according to Constance Onyia, a Fixed Income Dealer with Access Bank Plc.
Speaking to CBN Africa, yesterday, about what is happening in the money markets and what to expect during the second half of the year, Onyia said the CBN's changing strategy has made it difficult to be predictive.
"Actually, we are expecting OMO auction tomorrow. But being that CBN's strategy has changed (in the last two months they've not been rolling over all the maturities and sometimes they don't even come for OMO), we don't know what to expect; if there will be OMO auction tomorrow or not. And even if there's an auction, they might no rollover everything on offer. So, we see that the strategy has changed a bit and we don't know what to expect for the month or for the second quarter," she said.
READ ALSO: African Development Bank to launch African Economic Outlook 2020 Supplement
Meanwhile, when the Head of Fixed Income Trading at United Bank for Africa (UBA) Plc, Bankole Odusanya, was asked the same question, he said "the Debt Management Office has a calendar and what is on play is simply that the exact amount that is maturing is what they plan to offer. If we saw that they increased the amount they wanted to offer, then you could be tinkering with your pricing. So, the amount that is maturing by-weekly (on Thursdays) is what they plan to raise."
In the meantime, liquidity in the Nigerian banking system is said to be below N100 billion. And because this liquidity level is not excessive, experts do not expect the CBN to come in heavily with OMO maturities. As Odusanya pointed out, the amount of OMO bills by the CBN has reduced significantly over the last few weeks, even as the apex bank now relies more on Cash Reserve Ratio (CRR) to control liquidity.
READ MORE: Nigerian Treasury Bills fall to 3.84% per annum
You may watch both interviews with Onyia and Odusanya by clicking here and here.