GTBank Sponsors 2020 Lagos International Polo Tournament
Lagos will play host to some of the most prestigious teams for the 2020 Lagos International Polo Tournament sponsored by GTB.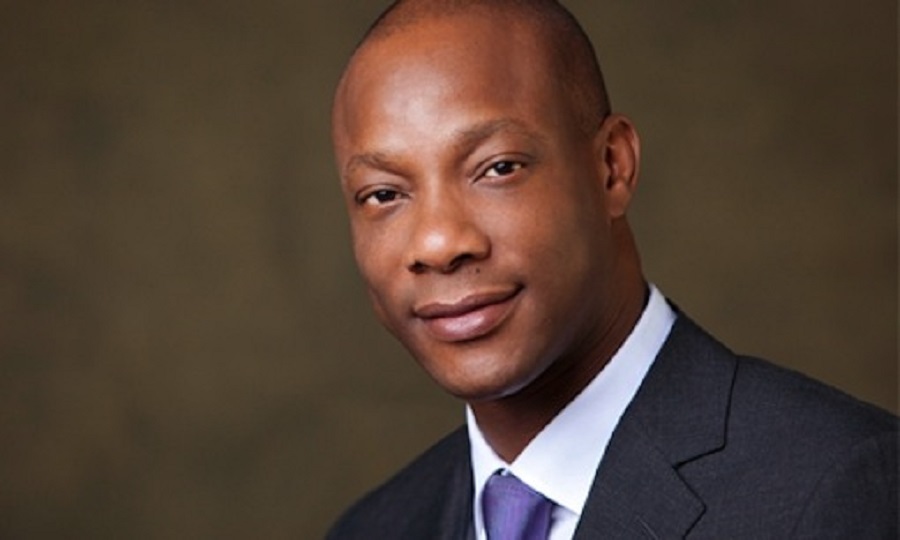 From February 4th to 16th, 2020, Lagos will host some of the most prestigious teams for Africa's premier polo competition – the 2020 Lagos International Polo Tournament.
Sponsored by leading African Financial Institution, Guaranty Trust Bank plc, the competition will feature 39 teams; the highest number till date. The teams will compete in four major cups; the Silver Cup, Open Cup, Low Cup, and Majekodunmi Cup.  The finals of the Silver Cup and Open Cup will hold on Sunday 9th February 2020, while the finals of the Low Cup and Majekodunmi Cup hold on Sunday 16th February 2020.

This year, the Lagos International Polo Tournament, themed "Lagos Develops Polo", aims to encourage the participation of young and indigenous talented players while featuring top-class action from some of the most experienced and acclaimed polo players in and out of the country, including South Africa's Chris Mackenzie +7, Argentina's Andres Crespo +5, Raul Laplacette +7 and Santiago de Estrada +6, as well as Nigeria's Neku Atawodi-Edun +5, the first black female polo player and the highest-handicapped female player at the tournament.
Over the years, GTBank has been at the forefront of supporting Polo; widely revered as the Sport of Kings, and promoting the Lagos International Polo Tournament, which has hosted reputable personalities such as His Royal Highness the Prince of Wales. Played on the grounds of the Lagos Polo Club, Ikoyi, the premier polo club in the country, the tournament has featured polo greats like Alphonso Pieres, Gonzalo Pieres and Alan Kent.
Commenting on GTBank's sponsorship of the 2020 Lagos International Polo Tournament, Segun Agbaje, Managing Director of Guaranty Trust Bank plc, said; "We love the game of polo, not only because it is one of the most anticipated events in the social calendar of the country, but also because its values such as discipline, rigour and fair play strongly resonates with our brand.
He further stated that "Our sponsorship of the 2020 NPA Lagos International Polo Tournament also reflects our strong belief in the role of sports as a major vehicle of social development and our commitment to championing activities and events that bring people together."
Guaranty Trust Bank is a leading advocate of Sports Education as a major way of promoting the values of excellence and fair play whilst laying a solid foundation for the emergence of sporting talent. The Bank maintains a defined Corporate Social Responsibility (CSR) strategy focused on championing causes and fostering initiatives that transform lives and uplift communities.
Alongside the GTBank Lagos International Polo Tournament, the Bank organizes and sponsors several other sports competitions, one of which is the GTBank Masters Cup; a football competition amongst secondary schools in Lagos State.
OPay and WorldRemit partner to offer International Mobile Money Transfer Service
Partnership ensures customers continue to make affordable money transfers to family and friends.
Nigerian financial service technology company, OPay has announced a partnership with leading global digital payments platform WorldRemit, to offer international money transfers directly into OPay mobile wallets in Nigeria.
The partnership between OPay and WorldRemit will provide Nigerians with a fast, easy and more affordable way to receive money from over 50 countries including the United States, United Kingdom and Canada directly into their mobile phones.
"We are very excited about our partnership with WorldRemit. At OPay, our goal is to consistently drive financial inclusion across Nigeria, meeting the demands of the banked and unbanked. With this partnership, we will smoothen the process in which Nigerians receive money from friends and family abroad," says Kunle Olamuyiwa, Director of Remittance Service at OPay.
With our seamless technology, OPay provides Nigerians with a much more comfortable and faster option for customers to receive money in the comfort of their homes. Our 300,000 agent locations spread across the country makes cash withdrawals more convenient," Olamuyiwa adds.
(READ MORE:CBN takes another major step towards regulating Nigerian fintech firms)
OPay also offers an exciting opportunity for customers to save and invest their money in its FlexiFixed service, which offers up to 12% returns per annum.
The service, which launches in September 2020, is immediately available to all OPay customers on KYC 2 level and above. New customers can download the Opay app from the Google Playstore or iOS store and upgrade to KYC level 2 to instantly access the service.
"This partnership ensures that customers can continue to make affordable money transfers to their family and friends in the comfort of their homes. Together WorldRemit and OPay are disrupting traditional money transfer methods by delivering services that customers can access 24/7 via smartphones at their convenience.
"I'm pleased to share that we've reduced prices in 48 corridors and passed the savings onto our customers. With communities across the world having to change their lifestyles due to the disruption caused by Covid-19, we're proud to play our part in making sure our customers can continue to support their family and friends throughout this challenging time," says Gbenga Okejimi, Country Manager for Nigeria & Ghana at WorldRemit.
For details visit https://operapay.com/remittance/
(READ MORE: "We enable ATM withdrawals without a card" – Ecobank)
About OPay
OPay is a leading mobile money (MMO) and financial technology platform in Nigeria. Currently, it has a network of 300,000 agents, 5 million registered app users, and an ever-increasing range of financial and related services for Nigerians.
OPay launched its mobile payment service in August 2018, creating an infrastructure on which the company is now also adding new services. The agent-centric mobile payment operation focuses on reaching the massive unbanked population of Nigeria.
About WorldRemit
WorldRemit is a leading international payments company that enables users to transfer money to countries, including the Philippines, Kenya, Nigeria, Zimbabwe, and India, as well as choose whether transfer is received as a bank deposit, cash pickup, mobile money, and airtime top-up. The company was founded in 2009.
Ecobank Nigeria unveils Lead Speakers for Virtual Regional Trade Conference
The conference will provide an opportunity for exporters and importers within Africa to engage.
Ecobank Nigeria has announced lead speakers for its Regional Trade Conference.
They include Mr. Segun Awolowo, Executive Director/ Chief Executive, Nigeria Export Promotion Council, Tei Konzi, Commissioner of Trade, Customs and Free Movement of Persons of the ECOWAS and Tedd George, Founder and Chief Narrative Officer, Kleos Advisory.
Others are Ade Ayeyemi, Group Chief Executive Officer, Ecobank Transnational Incorporated (ETI) and Patrick Akinwuntan Managing Director/Regional Executive, Ecobank Nigeria Limited.
According to the bank, Segun Awolowo is currently driving the Zero Oil plan as an economic blueprint for Nigeria.
The Zero Oil is a part of the Economic Recovery and Growth Plan (ERGP), a medium-term plan developed by the Federal Ministry of Budget and National Planning to increase the country's export by increasing production of home made goods, moving from the export of raw materials to value added products thereby increase foreign exchange revenue, promote the value of Nigerian made products and services abroad, and create jobs. It aims at generating $30billion in foreign exchange earnings.
Tei Konzi, Commissioner of Trade, Customs And Free Movement of Persons of the ECOWAS is a trainer and Consultant for the popularization of ECOWAS Common External Tariff(CET) and other instruments of integration of the ECOWAS and West African Economic and Monetary Union (WAEMU). while Tedd George, Founder and Chief Narrative Officer, Kleos Advisory, has more than 20 years of experience researching and working in African markets.
Tedd advises on fintech & Agritech projects in Africa, notably in West Africa's cocoa value chain, and also  regularly appears as chairman, speaker and moderator on the world conference and webinar circuit and as a commentator in the media.
Tedd has a diverse range of specialties, including African markets, disruptive technology (Fintech, blockchain, Agritech & Regtech), soft commodities (especially cocoa), agribusiness (value chain), trade and trade finance.
Ade Ayeyemi, Group Chief Executive Officer, Ecobank Transnational Incorporated has a long, illustrious, and very successful career with Citigroup spanning 27 years, where he held various diverse, enriching, and senior roles.
Ade continued to excel in the various roles and challenges he was given, becoming CEO Sub-Saharan Africa, responsible for all Citigroup's business in 11 presence and 27 non presence countries.
Also on ground will be Patrick Akinwuntan, Managing Director/ Regional Executive, Ecobank Nigeria Limited, who prior to this appointment was the Group Executive, Consumer Banking at Ecobank Group where he was responsible for leading the Consumer Banking business across Ecobank's global network of 40 countries, 36 of which are in Africa.
As a seasoned banker, with over 20 years of senior and executive management experience, Patrick has held several strategic positions for the Ecobank Group in Ghana, Togo, and Nigeria. He had previously been a Group Executive Director on the Board of ETI and earlier as Executive Director in Ecobank Nigeria.
The Ecobank Regional Virtual Trade Conference with the theme "Facilitating Regional Trade in the emerging AFCFTA era" is slated for the 22nd of September, 2020 and will provide an opportunity for exporters and importers within Africa to engage, creating a marketplace experience.
Speaking in Lagos, Sunday Abah, Head, Trade Finance, Ecobank Nigeria stated that due to its unrivalled footprint across Africa, Ecobank is uniquely positioned to facilitate cross border trade within the region leveraging its comprehensive trade solutions and various payment methods available across its network within Africa.
According to him, "Ecobank's unique intra-Africa trade solutions enable settlements of international transactions and mitigation of payment risk while providing regional solutions such as issuance of payment guarantees to exporters without the need for a letter of credit and its related costs to the importer.
Ecobank works closely with clients in structuring transactions, settlements, financing and risk mitigation" he noted.
Further, he said "Our trade products and solutions are designed around two broad areas; trade finance and trade services. Trade Finance enables our customers benefit from adequate and well mitigated credit facilitation in the area of Import finance, export finance, bill discounting, trade loans, distributor finance, payables and receivables finance, structured trade and commodity finance amongst others.
"While our trade services, offer our customers the advantage of speedy turn around and error free processing of their import letter of credits, import collections, avalised bills, Customs bonds, export collections as well as their local purchase orders and payment invoices, via our electronic trade platforms OMNI e-Trade and OMNI eFSC (electronic financial supply chain)."
How Cryptocurrency-Based Companies Like Patricia are Shaping the Digital Currency Market in Nigeria
The devaluation of currencies sometimes bolsters a population's desire for cryptocurrency.
Based on a recent report from Google Trends, the highest search interest for Bitcoin (BTC) globally comes from aspiring investors in Nigeria, followed by South Africa and Kenya—the top three cryptocurrency markets in Africa. However, that record is limited to trading activities on exchanges only and not widespread use or adoption.
Cryptocurrencies have struggled to get integrated into everyday use on the continent of about 1.2 billion people, responsible for over 50% of the global mobile money services. This is a completely bizarre phenomenon.
Why Has Cryptocurrency Not Received Major Integration In Nigeria and Africa?
While digital currencies are yet to be legalized in many countries, some countries are still skeptical about it. Most times, the inhibition towards cryptocurrencies is spurred by the seeming inability to regulate them.
Back in 2017, digital currencies were met with a very adverse reception when they entered Nigerian borders. The Central Bank of Nigeria passed a policy banning all financial institutions from engaging with digital currencies because they, digital currencies, were anonymous and untraceable, making them highly exploitable by bad actors.
Meanwhile, Infusion lawyers—a Lagos-based virtual law firm—spoke on the legality of cryptocurrency in West Africa in a report, which emphasized that there were no laws in Nigeria, Ghana, or Kenya that prohibited or criminalized cryptocurrency use.
(READ MORE:Tether whales move USDT 110,000,000 in 1 hour)
However, it is indisputable that some internet fraudsters in Africa have adopted cryptocurrency as their major mode of dealing, painting cryptocurrency in an even worse light.
Good News for Cryptocurrencies In Nigeria
In recent times, we've seen some positive developments regarding the future of cryptocurrency in Nigeria. In April this year, Nigeria got its very first crypto ATM installed in Lagos.
Meanwhile, it can be said that the devaluation of currencies sometimes bolsters a population's desire for cryptocurrency.
In Venezuela, for instance, the Bolivar is still struggling to recover from the 97% devaluation it suffered in 2019. The government, at one point, initiated the Petro—the very first nation-backed digital currency—to help placate the economic turmoil in the country. However, it failed to launch because of concerns surrounding its legitimacy.
Quite similarly, the value of the Nigerian Naira has been in a freefall for years now. This could be partly as a result of the growing desire for cryptocurrency as citizens look for more secure and lucrative alternatives.
(READ MORE:BTC bounty: 69,000 Bitcoins worth $700 million waiting for you)
Although traditional currencies are always going to be in existence in the foreseeable future, digital currencies will play more important roles in lives and economies as people try to keep up with global trends.
Meanwhile, a new breed of cryptocurrency-based companies is starting to sprout up around the country and is promising a brighter future for cryptos in Nigeria. One such company is Patricia.
What is Patricia?
Founded by Fejiro Hanu Adeboje in 2017, Patricia is a leading Nigerian cryptocurrency company that deals in Giftcard, Bitcoin, Patricia Card, and other digital assets.
This platform makes it possible for you to trade Giftcards and Bitcoin in a safe, smooth, and transparent manner and store them in a BTC or Local Currency wallet for use in basic everyday purchases and transactions.
Once you create an account with the company, you can make digital currency payments and transactions anywhere you are, round the clock.
Patricia takes security very seriously and has implemented industry-standard cybersecurity protocols to deter bad actors from using the platform. To open an account the user needs to go by the strict KYC and AML regulations, which makes Patricia accounts as secure as traditional bank accounts.
Although the activities of companies like Patricia can be very favorable considering that it adds to the country's economic growth, it might not have a major impact on Nigeria's financial system.