CBN appoints, deploys directors
The Central Bank of Nigeria (CBN) has announced the appointment and redeployment of some directors within its ranks.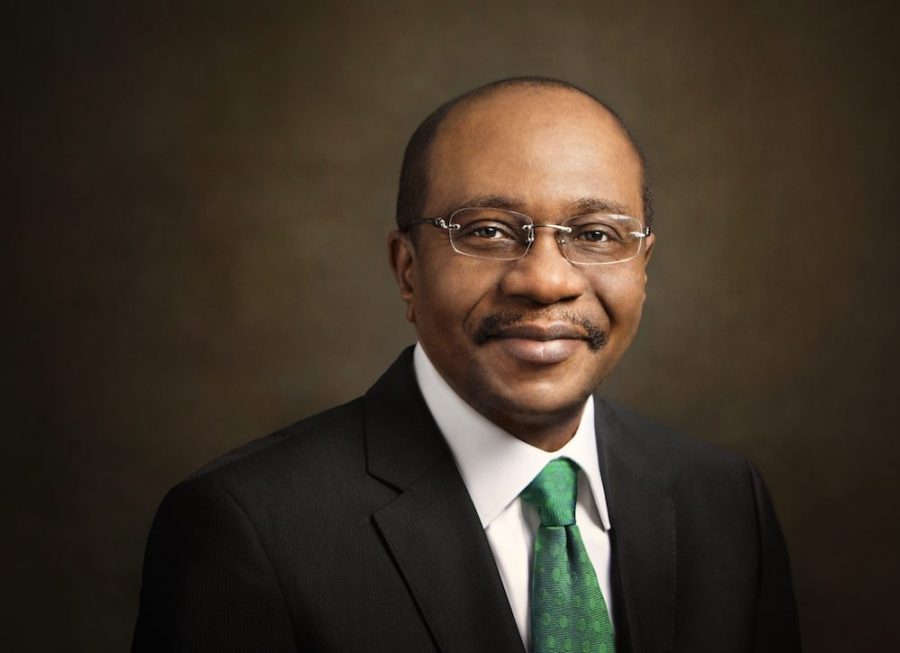 The Central Bank of Nigeria (CBN) has announced the appointment and redeployment of some directors within its ranks.
In a statement on Thursday, the CBN disclosed that Yusuf Philip Yila, a Director with the bank and Managing Director of NIRSAL Microfinance Bank (NMFB), has been redeployed to the position of Director, Development Finance Department, with effect from January 24, 2020. Yila succeeds Dr. Mudashiru Olaitan, who retires on January 26, 2020.
Born on November 20, 1972, Yila, joined the services of the CBN in June 2011 from Oando Plc where he was General Manager Operations for the downstream business. He holds a Bachelor of Engineering Degree in Electrical/Electronics, from the Federal University of Technology, Owerri (FUTO) and is an Alumnus of the prestigious Harvard Business School, Boston.
Meanwhile, Mr Abubakar Abdullahi Kure has been appointed to replace Mr Yusuf Philip Yila as Acting Managing Director of NIRSAL Microfinance Bank.
However, other redeployments include, Mr Kofo Salam-Alada was redeployed from the Consumer Protection Department to the Legal Services Department; Mr Samuel Okojere from the Payment System Management to the Banking Services Department where he would replace Dipo Fatokun, who retired last December.
[READ MORE: CBN introduces new rules for e-payment channels users)
Meanwhile, the apex bank also made the following appointments: Clement Buari was appointed as Director Strategy Management Department; Haruna Mustafa, Director Consumer Protection; Bello Hassan, Director Other Financial Institutions' Supervision Department; Dr Ozoemena Nnaji, Director Trade and Exchange Department, and Mr Musa Itopa Jimoh was appointed as Director Payment System Management, The Nation reported.
In recent events as earlier published on Nairametrics, the CBN had replaced Mrs Priscilla Ekwueme Eleje with Ahmed Bello Umar as director of Currency Operations Department. Mrs Eleje was popular for becoming the first female Director of Currency in the history of the CBN and the first woman to append her signature on Nigeria's banknotes.
Mrs Priscilla Ekwueme Eleje exited the bank after reaching the statutory retirement age.
Greenwich Merchant Bank appoints Bayo Rotimi as MD/CEO
Bayo Rotimi has been appointed the new MD/CEO of Greenwich Merchant Bank.
Greenwich Merchant Bank has announced the appointment of Mr Bayo Rotimi as its new Managing Director/ Chief Executive Officer.
This is according to a notification made available on the bank's social media handle, seen by Nairametrics.
As part of his responsibilities, Mr Rotimi is expected to provide leadership and direction to the management team and take charge in optimizing the company's overall strategic objectives and operational performance, in a bid to deliver optimal value for stakeholders, without compromising quality and standards.
About Bayo Rotimi
Mr Rotimi is an experienced investment banking professional with over 27 years' experience. He worked for various financial institutions such as Lead Merchant Bank and FCMB Capital Markets, where he rose through the echelons to become the CEO of the latter in 2008. Prior to his recent appointment, he was the chairman of the investment committee of ARM's Discovery, Aggressive, Growth, Ethical, Money Markets, Fixed income and Eurobond funds with over N110 billion under management.
What they are saying
Commenting on the recent development, Chairman of Greenwich Merchant Bank, Kayode Falowo said: "Bayo's track record and pedigree speaks for itself and offers a reassuring nexus between the corporate ideals that Greenwich is reputed for and proactive dynamism required to stay on the cutting-edge of innovation, product development and stakeholder satisfaction."
What you should know
Recall that Greenwich Trust Limited was officially renamed Greenwich Merchant Bank in September 2020, after obtaining regulatory approval from CBN to operate as a Merchant Bank.
Greenwich Merchant Bank Limited was incorporated on the 25th of February, 1992 and subsequently commenced operations in June 1994.
Africa Prudential announces appointment of Zubaida Rasheed as Director
Zubaida Rasheed has been appointed as an Independent Non-Executive Director by Africa Prudential Plc.
The Board of Africa Prudential Plc has ratified the appointment of Mrs. Zubaida Mahey Rasheed as an Independent Non-Executive Director, effective February 24, 2021, subject to regulatory approval from the Securities and Exchange Commission.
This is according to a notification signed by the Company's secretary, Joseph Jibunoh, and made available to the Nigerian Stock Exchange.
Given her profile and wealth of experience, the Board strongly believes that the appointment will strengthen the company by consolidating its digital transformation drive and ensuring its smooth transition from its core registrar business to providing digital solutions and technological services.
About Zubaida Mahey Rasheed 
Mrs. Zubaida is a distinguished technocrat with over forty years' experience in the public and private sectors. A sizeable number of the aforementioned years were spent in NITEL Plc, where she served for 23 years, rising to the position of Executive Director.
Mrs. Zubaida is currently the Deputy Coordinator of Technical Working Group (TWG) for the preparation of Medium-Term National Development Plan (MTNDP) 2021-2025 & Nigeria Agenda 2050 (Business Environment, Trade, Competitiveness, and Product Space Mapping).
She is an alumna of Ahmadu Bello University (ABU), having obtained a BSC degree in Economics in the aforementioned institution. She holds professional membership in the Nigerian Institute of Management and National Institute of Marketing, Nigeria.
What you should know
Africa Prudential Plc had earlier declared a dividend of 50 kobo each, totaling N1 billion for its shareholders.
Africa Prudential Plc formerly known as UBA Registrars Ltd was incorporated as a private limited liability company on 23rd March 2006 to take over the registrar services formally operated as a department by its former parent – UBA Global Market Limited.
The company was listed on the Nigerian Stock Exchange on the 17th of January, 2013. It currently manages over 80 corporate clients in both the public and private sectors.
Nairametrics | Company Earnings