Nigeria ranks 146 on Global Corruption Index in 2019
According to the latest report released by Transparency International, Nigeria is now ranked 146 out of the 180 countries considered. This is two steps lower from 144th ranked in 2018. 
Despite Nigeria's anti-corruption campaign, the country has dropped from 144 in 2018 to 146 in 2019 on the annual corruption perception index published by Transparency International.
The report revealed that Nigeria ranks 146 out of the 180 countries considered, behind Botswana (34), Rwanda (51) and Mauritius (56) among other African nations.
In 2017, Nigeria ranked 148, while it dropped to 144 in 2018. Nigeria's current position means the most populous black nation is two steps lower to 146 in 2019.
Least Corrupt Countries
According to Transparency International, the 2019 Corruption Perceptions Index (CPI) shows corruption is more pervasive in countries where big money can flow freely into electoral campaigns and where governments listen only to the voices of wealthy or well-connected individuals.
The index ranked 180 countries and territories by their perceived levels of public sector corruption, according to experts and business people. It uses a scale of zero to 100, where zero is highly corrupt and 100 is very clean.
According to the report, more than two-thirds of countries score below 50, with an average score of just 43. Similar to previous years, the data shows that despite some progress, a majority of countries are still failing to tackle public sector corruption effectively.
The top countries (least corrupt) are New Zealand and Denmark, with scores of 87 each, followed by Finland (86), Singapore (85), Sweden (85) and Switzerland (85).
Most Corrupt Countries
Meanwhile, the bottom countries (most corrupt) are Somalia, South Sudan and Syria with scores of 9, 12 and 13, respectively. These countries are closely followed by Yemen (15), Venezuela (16), Sudan (16), Equatorial Guinea (16) and Afghanistan (16).
In the last eight years, only 22 countries significantly improved their CPI scores, including Greece, Guyana and Estonia. In the same period, 21 countries significantly decreased their scores, including Canada, Australia, and Nicaragua.
On the other hand, the Sub-Saharan Africa's country ranks the lowest-scoring region on the CPI, with an average of 32. The performance of Sub-Saharan Africa paints a bleak picture of inaction against corruption.
Ending Corruption
In its recommendation, Transparency International stated that to end corruption and restore trust in politics, it is imperative to prevent opportunities for political corruption and to foster the integrity of political systems.
As stated in the report, to end corruption, countries must manage conflicts of interest, control political financing, strengthen electoral integrity, regulate lobbying activities, tackle preferential treatment, empower citizens and reinforce checks and balances.
Basically, it was disclosed that governments should reduce the risk of undue influence in policy-making by tightening controls over the financial and other interests of government officials. Governments should also address "revolving doors", establish cooling-off periods for former officials and ensure rules are properly enforced and sanctioned.
On political financing, it was stated that in order to prevent excessive money and influence in politics, governments should improve and properly enforce campaign finance regulations. Political parties should also disclose their sources of income, assets, and loans, and governments should empower oversight agencies with stronger mandates and appropriate resources.
It stated, "For democracy to be effective against corruption, governments must ensure that elections are free and fair. Preventing and sanctioning vote-buying and misinformation campaigns are essential to rebuilding trust in government and ensuring that citizens can use their vote to punish corrupt politicians.
"Governments should promote open and meaningful access to decision-making and consult a wider range of groups, beyond well-resourced lobbyists and a few private interests. Lobbying activities should be public and easily accessible.
"Governments should create mechanisms to ensure that service delivery and public resource allocation are not driven by personal connections or are biased towards special interest groups at the expense of the overall public good.
"Governments should protect civil liberties and political rights, including freedom of speech, expression, and association. Governments should engage civil society and protect citizens, activists, whistle-blowers, and journalists in monitoring and exposing corruption."
[READ: Corruption still responsible for Nigerians' sufferings – Buhari]
What it means for Nigeria
Corruption remains one of the most endemic issues affecting development in Nigeria. Recently, President Muhammadu Buhari stated that corruption was the major factor responsible for the suffering of millions of Nigerians.
According to the President, corruption at all levels was the biggest problem impeding Nigeria's economic growth and development.
"I urge you now to always see corruption in its true colour as a gross violation of human rights. Corruption is the major reason why millions of our people are in hardship, sick and helpless. Our fight against corruption is, in reality, a struggle for nation-building and the future. Corruption and impunity become widespread when accountability is disregarded.
 "Disrespect for accountability also strives when people get away with all manner of questionable things and accountants are unable to check them. Corruption is the major reason why many children cannot go to school, why we have a few equipment and doctors in our hospitals. Corruption diverts public resources thereby causing much suffering, deprivation and unnecessary death in the country."
Meanwhile, critiques of the government continue to stress that the corruption campaign of the current administration is selective, claiming that some political office holders and government officials are left to walk away despite money laundering and other corruption charges levied against them.
Download full report here: Global Corruption Index in 2019
BREAKING: Buhari sacks Service Chiefs, appoints new
President Buhari has appointed new Service Chiefs to replace the former with immediate effect.
President Muhammadu Buhari has appointed new Military Service Chiefs, and congratulates the outgoing Service Chiefs for efforts of "enduring peace to the country."
This was disclosed by Presidential media aide, Femi Adesina in a social media post on Tuesday. President Buhari has been urged by the National Assembly to sack Service Chiefs over rising insecurity in the county.
Adesina said: "PMB appoints new Service Chiefs. Maj Gen LEO Irabor, CDS, Maj Gen I Attahiru, Army, Rear Adm AZ Gambo, Navy, AVM IO Amao, Air Force. He congratulates outgoing Service Chiefs on efforts to bring enduring peace to the country."
"I have accepted the immediate resignation of the Service Chiefs, and their retirement from service. I thank them all for their overwhelming achievements in our efforts at bringing enduring peace to Nigeria, and wish them well in their future endeavours," Buhari disclosed in a separate statement.
I have also appointed new Service Chiefs, to replace the retired officers:

Major-General Leo Irabor, Chief of Defence Staff

Major-General I. Attahiru, Chief of Army Staff

Rear Admiral A.Z Gambo, Chief of Naval Staff

Air-Vice Marshal I.O Amao, Chief of Air Staff.

— Muhammadu Buhari (@MBuhari) January 26, 2021
What you should know: President Buhari had come under heavy criticism in the last couple of years over his failure to sack the Service Chiefs for failing to tackle insecurity in the country.
BREAKING: CBN retains MPR at 11.5%, holds other parameters constant
The CBN voted unanimously to keep the Monetary Policy Rate (MPR), at 11.5% and other parameters constant.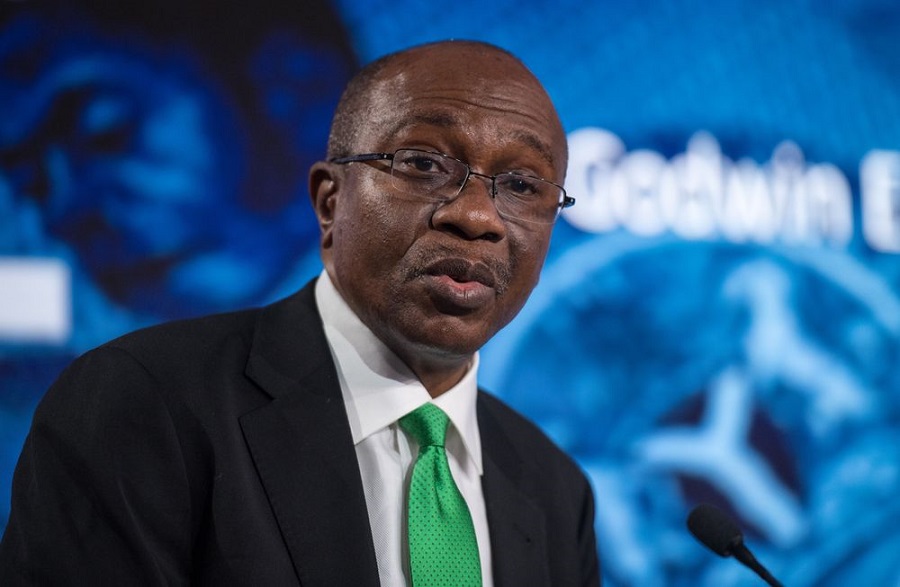 The Monetary Policy Committee (MPC), of the Central Bank of Nigeria (CBN), has voted unanimously to retain the Monetary Policy Rate (MPR) at 11.5%
This was disclosed by Governor, CBN, Godwin Emefiele while reading the communique at the end of the MPC meeting on Tuesday 26th January 2021.
Other parameters such as Cash Reserve Ratio (CRR), Liquidity ratio, and asymmetric corridor remain unchanged.
Highlights of the Committee's decision
MPR retained at 11.50%
The asymmetric corridor of +100/-700 basis points around the MPR
CRR was retained at 27.5%
While Liquidity Ratio was also kept at 30%
More details shortly…
FG says N10 billion disbursed funds not only for Covid-19 vaccines
FG has clarified that the N10 billion it earlier disbursed was not only for the development of Covid-19 vaccines.
The Ministry of Finance, Budget and National Planning has said that the N10 billion it released for vaccine development is not only for the production of Covid-19 vaccines.
This was disclosed by the Director-General of the Budget Office, Mr. Ben Akabueze, representing the Finance Minister during a meeting with the National Assembly Joint Committee on Health on Monday, reported by NTA.
Following the announcement of the disbursement of the sum of N10 billion to the Ministry of Health for the development of Covid-19 vaccine, the Joint Committee scheduled a meeting with the Ministers of Finance and Health for clarifications on the funds.
"The joint committee is invited to note that N10 billion has been released, to the Federal Ministry of Health under the budgetary vote referenced in above," Akabueze said.
Ibrahim Oloriegbe,  Chairman, Senate Committee on health, said the Committee wanted to know what the use of the funds was for and urged against the implementation of a lockdown.
"We got to see that what was released was in line with what was already there, for preparing the country for all other vaccines arrangements
"So our economy, we only need to live with covid, we cannot with due respect, contaminate Nigeria with a lockdown, it will badly affect our economy," Oloriegbe said.
The committee also said the total aim is to see how Nigeria can develop its capacity towards the development of vaccines,
The Joint Committee, therefore, resolved that the Minister of Health who was absent at the meeting should appear before it on Tuesday for a breakdown on the proposed use of the funds.
What you should know: Nairametrics reported last week that the Federal Government, through the Ministry of Finance, announced the sum of N10billion for the production of vaccines in Nigeria, to fight the coronavirus.