How to save millions in 2020
I won't rest till I save at least N2 million naira this year. Everyone I know personally has big expectations for the year, and I'm sure everyone reading this also does.
I won't rest till I save at least N2 million naira this year. Everyone I know personally has big expectations for the year, and I'm sure everyone reading this also does. However, not everyone has the discipline to see all their plans through. One quote by Karen Lamb on getting started, "A year from now you will wish you had started today," helps keep me in check.
As James Clear stated – New goals don't deliver new results. New lifestyles do. And a lifestyle is a process, not an outcome. For this reason, all of your energy should go into building better habits, not chasing better results.
So how do I save better?
 Habits
First thing to do is to sit down, self-reflect and take stock of all your habits. We were all born on a blank slate with no habit loops, but as we grew older we began to make small decisions every day which summed up to who we are now. Whatever situation you are in right now is as a result of all your habits. Your present financial state (rich or poor) is tied to what you spend the majority of your time thinking and doing (or not doing).
For example, creating a budget and sticking to it is one of the most important habits you can pick up to help you better organize your financial situation, but more importantly, you have to set up a budget that is the right fit for you.
A good budgeting technique to start with is to use the 50-20-30 method.
50% of your income will go towards your essentials.
20% goes towards financial goals
30% goes towards personal spending.
Once you get used to this, you can tweak the allocation as times goes on to fit your realities. You will have to take your time to see what works best for you and stick to it.
[READ ALSO: 7 ways to save money after payday (Opens in a new browser tab)]
You can embark on a daily savings challenge for 366 days as stated below.
#100 daily = #36,600
#200 daily = #73,200
#300 daily = #109,800
#500 daily = #183,000
#1000 daily = #366,000
#1500 daily = #549,000
#2000 daily = #732,000
#2500 daily = #915,000
#3000 daily = #1,098,000
You can invite friends to join this challenge to keep one another accountable. If the daily challenge is too much for you, you can make it weekly. If you are going to save in a bank I would recommend that you save in a bank that you do not have access to, then transfer the money every month to an investment account (e.g. money market fund) where you can earn interest.
The most important thing is to be realistic with yourself and find out what works best for you.
Set your goal(s)
Intuitively, we all know we need to save but most of us don't tie our savings to big goals. If you don't do this, you will continue to be a consumer of every product in the market. You have to develop an internal radical change in your mentality because every restaurant, clothing, accessories company is trying to have a slice of your pocket to fulfill their own dreams.
If you are struggling to find big goals for yourself, listed below are some:
Save for retirement
Save to start a business
Save for Canadian PR
Save to build a home
Save to support your family
Save for your wedding and unborn kids
Make More Money
The reality is that saving is hard—very hard—and along the way, you may lose focus. But the surest way never to run out of money is to make more money. This is a new year so:
Start a blog/online business
Create online products
Consulting/freelancing
Actively manage an investment portfolio
Buy properties and manage them
Invest in farming even without actively managing it
After a while, saving will become part of your DNA; you will do so unconsciously because it would have become a habit, which would be beneficial to your future development.
How SMEs can access capital in Nigeria
Despite the global consensus that SMEs are crucial to economic development, access to funds remains a militating factor against the sector's growth.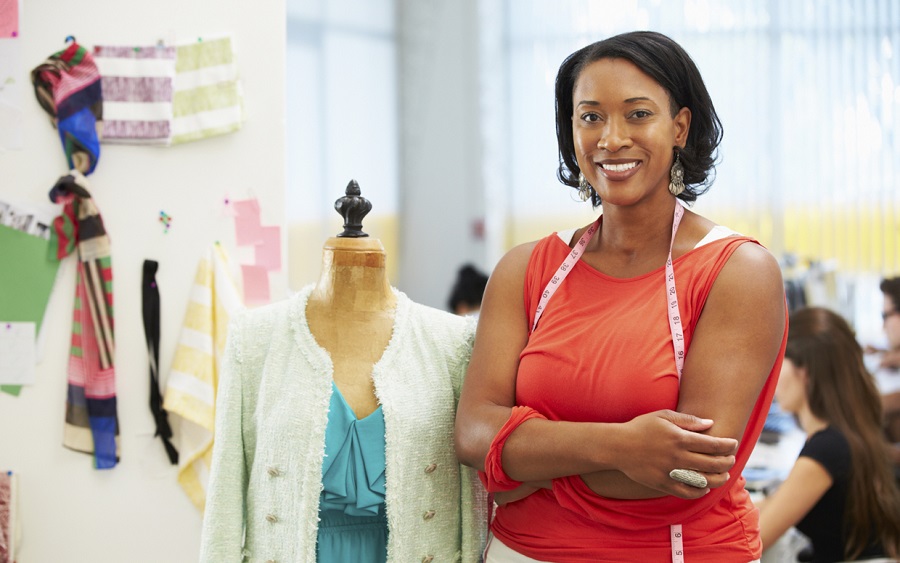 The significance of SMEs for any country, especially Nigeria, cannot be overemphasized. It is, therefore, not surprising that SMEs constitute one of the bedrocks of economic development in the country. This makes it a sector that should be given utmost priority by the government.
To get started, the government needs to make funding more accessible to small and medium enterprises at low interest rate. Reason being that they need capital to thrive and nurture their businesses. Despite the global consensus that SMEs are crucial to economic development, access to funds remains a militating factor against the growth of SMEs in both developed and developing nations of the world.
The federal government of Nigeria with the support of the World Bank and the African Development Bank have tried in the past to assist SMEs through various credit schemes and loans structured to fund Small and Medium Enterprises, some of which are World Bank SME loan scheme, African Development Bank Export Stimulation Loan scheme; CBN Rediscounting and Re-financing Facility, National Economic Reconstruction Fund, Bank of Industry and the Graduate Employment Loan Scheme initiated by the National Directorate of Employment.  Moreso, there are other ways that SMEs can be funded which are through Bootstrapping, loans from banks, moneylenders and grants from government institutions and non-governmental institutions.
                                                         SME Funding

Bootstrapping
73%
Financial Institutions
2%
Others
0.21%
Source: Nigerian Institute for Social & Economic Research
According to NISER findings, about 73% of SMEs raised their funds through Boostrapping (personal savings), about 2% obtained their funds from financial institutions, while 0.21% obtained their funds from other sources.
Here are some ways that SMEs are can access funds in Nigeria.
Accessing loans from banks
Banks (Commercial, Merchant & Development banks) offer credits to Small & Medium Enterprise in Nigeria. Before giving you a loan, they need to ascertain that you are creditworthy, and your business would have gotten to a particular stage. Also, you need to know that before applying for a loan, your small-scale business must conform with the goals and interest of the financial institution you want to apply to. Other things banks put into consideration before disbursing a loan are a well-written business plan, a financial record, collateral, and a guarantor. Nevertheless, many financial institutions are sceptical about giving SMEs loans because of the associated risks. Some prefer to pay the fine imposed for not meeting the target of giving SMEs loans than run the risk of being exposed to them.
Funding from Small and Medium Industries Equity Investment Scheme (SMIEIS)
Another source of funding for SMEs in Nigeria is the Small and Medium Industries Equity Investment Scheme (SMIEIS) Fund. This type of funding is designed to finance SMEs through venture capital. This initiative is from the government and its aim is to advance SMEs to drive industrialisation, poverty mitigation, sustainable economic development, and creation of employment. Venture Capital financing provides funds as a loan to SMEs with the idea of converting the debt capital into equity in future. Venture capital may be regarded as an equity investment where investors expect significant capital gains in return for accepting the risk that they may lose all their equity. To be eligible for equity funding under the scheme, a prospective beneficiary shall have the following:
Be registered as a limited liability company with the Corporate Affairs Commission and comply with all relevant regulations of the Companies and Allied Matters Act (2020) such as filing of annual returns, including audited financial statements.
Be in compliance with all applicable tax laws and regulations and render regular returns to the appropriate authorities.
Grants from non-governmental organisations/foundations
Business grants are another source of funding and they are mostly given by NGOs and foundations. These grants can be accessed by individuals, firms/company, business, or corporations to develop their businesses or scale up operations. One of the best ways to get finance for business or ideas is getting a grant. While a loan is a good alternative, a grant is far better than a loan. It gives you the peace of mind to build and grow your business or idea. It is like getting "free money." There are many organizations that offer grants in Nigeria, Africa and worldwide. Some of these organizations are the Tony Elumelu Foundation, Bank of Industry, YouWIN, AYEEN financial grant, etc.
Bootstrapping
This is a situation where business owners resort to funding their businesses with their savings and revenue without the support of venture capitalists or bank loans. Apart from personal savings, financial support for businesses, especially at the startup stage, can also be sourced from relatives and friends.
Getting loans from microfinance schemes/moneylenders
Due to the rigorous processes and high interest rates demanded by commercial banks, Microfinance banks were established to assist small businesses in securing loans. SMEs are eligible for Microfinance loans if they meet the requirements stipulated by the bank.
In conclusion, SMEs constitute the driving force of industrial growth and development in the country. The government should focus on and nurture the sector by making funds at low-interest rates more accessible to players in it to help them thrive.
How to invest for retirement
Planning for retirement means planning to reduce obligation in the future by investing today.
"If you plan to retire in five years what should you be doing today?" That's a question I got last week, and talking with the client, a lot came up which I have decided to share.
First off, What is retirement?
Nigeria's public service has an official retirement age of 60 or thirty-five years of unbroken active working service, but in financial planning, retirement is a financial, not a chronological event. Retirement can occur when your passive income can meet your non-discretionary expenses.
You start to plan for retirement the day you start to earn an income. Your retirement plan will centre on how to generate passive income and reduce expenses. In Financial Planning, Four distinct stages are usually described in a so-called Lifecycle Chart. These are the Accumulation, Consolidation, Spending, and Gifting stages. Chart 1. Financial LifeCycle seeks to segment investing priorities, recommended asset allocation, and risk profile in a chronological timeline as the person gets older. I will take each of these stages and explain how they are linked to your retirement plan.
READ: How to choose the right Pension Fund Administrator (PFA)
Chart: Financial Life Cycle
Early years: Use Your Time and Make Money, (Accumulate)
The first stage is called the Accumulation stage. Imagine a 22-year-old who has just graduated and is a management trainee. He typically has a low credit score and assets and income are also substantially lower. What he has in abundance is time. So it's important to deploy his time in the best way to make money. Hence in the accumulate stage, the goal is to generate cash flow either from a job, multiple jobs, working longer hours, saving, cutting unnecessary expenses, etc.
The key measure in the accumulation stage is the Savings Rate which is essentially how much of income earned or generated has not been spent. On average, the participants in the accumulation stage have fewer dependents and maintenance needs which should theoretically make it easier to save.
READ: This thread exposed everything that's wrong with Nigeria's VAT
Mid Years Use Your Money To Buy Assets (Consolidation)
In the consolidation stage the focus shifts from saving to investing. At this stage, the income earned and credit scores have improved. This is when the talk of buying a home or starting a business takes concrete shape because, at this stage, those dreams can be funded. Hence capacity to take on debt is improved, and debt is used to invest in assets like a home. Remember debt is simply front-loaded consumption, which means we are taking our future income to invest today, intending to repay with future income generated from today investment.
The key measure in the consolidation stage is the Rate of Return which is essentially how much has been generated from the investments made.
READ: How to choose the right Pension Fund Administrator (PFA)
Spending & Gifting Phase; Use Your Assets To Generate Cash Flow and Time (Spending and Gifting)
Why is it called the spending phase? Because that's what the individual is doing, spending down accumulated investments. The spending will include buying annuities or perhaps relocating to another city, your dependant's college needs, etc. At this stage, typically very few are still earning "new" income but are rather spending from the return of prior investments.
The key measure in the spending stage is the Withdrawal Rate which is essentially how much of investment can be withdrawn as cash annually to ensure we do not outlive our investments.
READ: How interest rates impact your wallet
Retirement is All About Passive Income
Passive income, which is the income we are making from investing from the accumulation and consolidation stage is now sufficient to generate income and reduce expenses to meet our expenses in the spending/gifting stage.
To give an example, assume we took a mortgage to buy a house in the Consolidation Stage, in the Spending stage, we pay no rent, thus we save cash, which reduces our Non-Discretionary Expenses. In essence, retirement is planning to eliminate your future expenses to the point where you need less income when you retire.
What Should You Invest In Before Retirement Or In Retirement?
Our objective is simple, Income. In retirement, we invest solely to make income to meet our spending needs, Risk profile is also very low because there are fewer recovery options if your investments sink.
The retirement portfolio is an income-generating portfolio that will be overweight in fixed income products. First, determine what the risk-free rate is. In Nigeria, we can take the yield on a ten-year FGN bond as a guide, this means we can have a target of 10% as our huddle rate for the long term. Thus I will recommend an 80/20 portfolio with 80% going to Fixed Income consisting of long term bonds, REITs, and other top-grade commercial paper.
However what happens if we lock in our funds for 10 years at 10% and rates jump to 20%, meaning a loss to our portfolio.  To avoid this risk we can create a bond ladder, where we break down the bulk sum and duration of our total bond investment outlay. Let us assume we have N10m in cash to invest, instead of one single lot investment of N10m, we split into 5 equal investments of N2m and place for 6, 7, 8, 9, and ten-year maturities. This means by the 5th year the first N2m will mature, if rates are higher, reinvest, if rates have fallen then reevaluate.
READ: 10 Side gigs to venture into while working a full-time job
What about Equities
Yes, equities also pay a dividend. In buying equities, we must ensure we are only buying stocks that pay a dividend above our huddle rate of 10% which is the 10-year FGN bond rate. Which Nigerian stock meet that huddle rate?
Lasaco
Zenith
GT bank
United cap
In closing, let us summarize. Retirement is not chronological age. The event occurs when our passive income pays our bills. Planning for retirement means planning to reduce obligation in the future by investing today. Investing in retirement is income-based with a huddle.
Nairametrics | Company Earnings
Access our Live Feed portal for the latest company earnings as they drop.