Zenith, UBA, Dangote Cement top actively traded chart on Friday
The Nigerian Stock Exchange (NSE) recorded 3,989 deals trading 197.04 million shares valued at N3.5 billion on Friday.
The stock market indicator dipped by 0.22% to close at 26,855.52 index points leaving the equity market capitalization at N12.96 trillion.
Details: Top trades by volume
UACN Plc was the most actively traded stock on the bourse today having traded 33.02 million shares valued at N282.9 million across 251 deals. Access bank traded 28.7 million shares at N263.7 million across 245 deals.
UBA also traded actively on the floor today, as it traded 24.4 million shares valued at N164.1 million across 341 deals with Zenith bank trading in 18.9 million shares at N354.4 million across 354 deals while Dangote cement capped the list with trades in 12.8 million shares valued at N1.8 billion across 111 deals hereby contributing 50.6% of the total value of stocks traded.
Top gainers
Niger Insurance plc tops the chart of gainers on the bourse today with 10% increase to close at N0.22 followed by ABC transport, which gained 9.76% to close at N0.45. Unity bank plc gained 7.69% to close at N0.7 as Trans-Nationwide Express gained 7.61% to close at N0.99 while UACN rounded off the list with 6.83% to close at N8.6.
Top losers
On the flip side, University press plc lost the most as its share value dipped by 7.53% to close at N1.35 while Japaul oil followed with 4.55% decline to close at N0.21. Honeywell flour lost 3.77% to close at N1.02 as UBA joined the list with 2.9% decline to close at N6.7 while Fidelity bank rounded off the list with 0.98% decline to close at N2.02.
Capital market operators call for the suspension of recapitalisation plans 
Amolegbe called for regulators to suspend recapitalisation because of the coronavirus pandemic.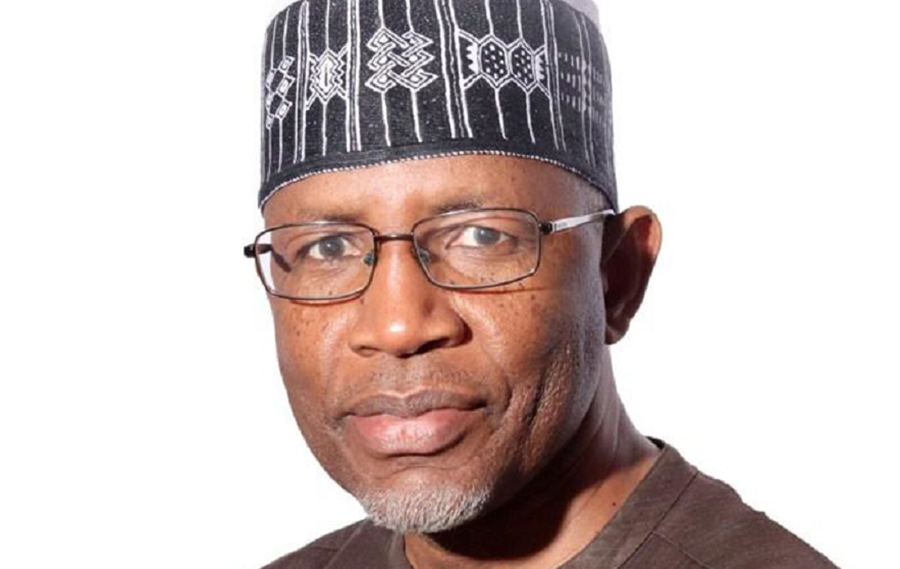 Capital Market Operators (CMOs) have noted their desire for the suspension of plans regarding the recapitalisation of the stockbroking community, calling on regulators to consider the current economic realities posed by the COVID-19 pandemic. 
President, Chartered Institute of Stockbrokers (CIS), Mr Tunde Amolegbe, made this known at a webinar organized by the Capital Market Academics of Nigeria themed: "Mitigating the Impact of COVID -19 on the Capital Market." 
The Securities and Exchange Commission (SEC) in February had made mention its plans for the recapitalisation of stockbroking firms ahead of the ownership change of the Nigerian Stock Exchange (NSE). At the webinar, Amolegbe called for regulators to suspend such plans for now as a result of the constraints of the coronavirus pandemic. 
READ ALSO: Recapitalisation: Six insurance companies set to merge
Ms Mary Uduk, then SEC acting Director-General, in explaining the overall sentiments, consequently, had noted that only 10 per cent of the 255 stockbroking firms controlling 80 per cent of the market activities, believed that there was a need for recapitalisation. 
Amolegbe explained further stating that the pandemic had slowed down NSE demutualisation programme. The implication of this will thus be a possible aggravation of the funding challenge of the CIS. Given its level of importance, he believed that the Federal Government should treat the capital market as a priority sector in terms of pandemic alleviation strategies. 
 "In view of the existing major constraints with regard to trading liquidity, the Central Bank of Nigeria should formulate policies that will drive more liquidity into the hands of CMOs, especially equity traders," he said. He added that the stability and growth of the equity market would eventually lead to an overall market rebound as well as growth in the economy. 
 The CIS president also emphasized the need for the launch of a derivatives market as it is required to hedge investments at a period of heightened risks such as this. He observed that the Nigerian capital market had been hamstringed even before the pandemic challenge. 
 "The equity market, which drives performance of the other market segments had been characterised by low investor patronage and low liquidity ever since the global financial crisis which hit Nigeria in 2008," he said. 
Nigeria's worsening current account deficit piles pressure on exchange rate
The current account deficit is critical to deciding on whether to devalue or not.
Nigeria's current account deficit closed at $4.8 billion dollars at the end of March 2020 as the country continues to import more than its exports. This is according to provisional data from the CBN and analyzed by Nairametrics research. 
This is as the country continuous to face pressure pressure to unify the exchange rate and reflect the true value of the naira against the dollars.
A current account deficit occurs when a country's foreign liabilities exceed its foreign assets. It is exacerbated when the country imports more than it exports.  Nigeria has reported a negative current account balance in 15 quarters out of the 25 quarters since 2014 under the Buhari administration. The figures are stated net because the inflows are set off against outflows, thus a negative balance deficit. 
READ ALSO: Nigeria's debt rises to $79.5 billion, as debt to revenue ratio worsens
Nigeria recorded a current account deficit of N17 trillion in 2019 the highest since we started tracking in 2014. In the last quarter of 2014, Nigeria's current account deficit was a whopping $6.9 trillion one of the worst on record. 
Large current account deficits typically fan devaluation calls as it suggest the country's reserve is not adequate to meet long term commitments hence the need to adjust the currency. In March the central bank devalued the official rate at the NAFEX to about N388/$1 and recently devalued the exchange rate window for importers to N380/$1. 
First Quarter Deficit 
READ ALSO: Reps to investigate alleged illegal withdrawal of $1.05 billion from NLNG account
According to the data, Nigeria's total exports was $13.3 billion out of which crude oil and gas exports was $11.2 billion. Non-oil exports was $2.1 billion. Nigeria's non-oil import was $11 billion out of which services gulped $8.8 billion. Investment income which includes dividends cost about $2.8 billion in currency outflows. 
Services remains a huge source of forex outflows in the country and it comprises of travel, transportation, payment for technical services etc. Services gulped about $33 billion last year alone. However, net portfolio outflows in the first quarter of 2020 was as high as $8.3 billion out of which $6.9 billion was for debt securities mostly short term.
In total about $12.8 billion was outflowed from the country for debt securities in the 4th and 1st quarter of 2019 and 2020 respectively.
READ ALSO: Current accounts drop by 4.5 million, as PoS transactions hit N373 billion
What this means
As the country continues to deal with the twin challenges of a drop in crude oil prices and the covid-19 pandemic there is an urgent need to reverse the trend of a current account deficit if it is to keep the exchange rate stable. Depending on who you listen to, pent up dollar demand could be as high as $2 billion leading calls for another devaluation.
The world bank has also called for a unification of the exchange rate, a situation that could either lead to a devaluation or beyond the NAFEX rate or enforce stability if there is enough liquidity. The exchange rate at the black market is currently N365/$1 however the external reserve is about $36.1 billion. 
Naira remains stable against the dollar across the forex markets despite liquidity squeeze 
 The forex turnover dropped by 64.4% while the exchange rate remained stable at N386/$1.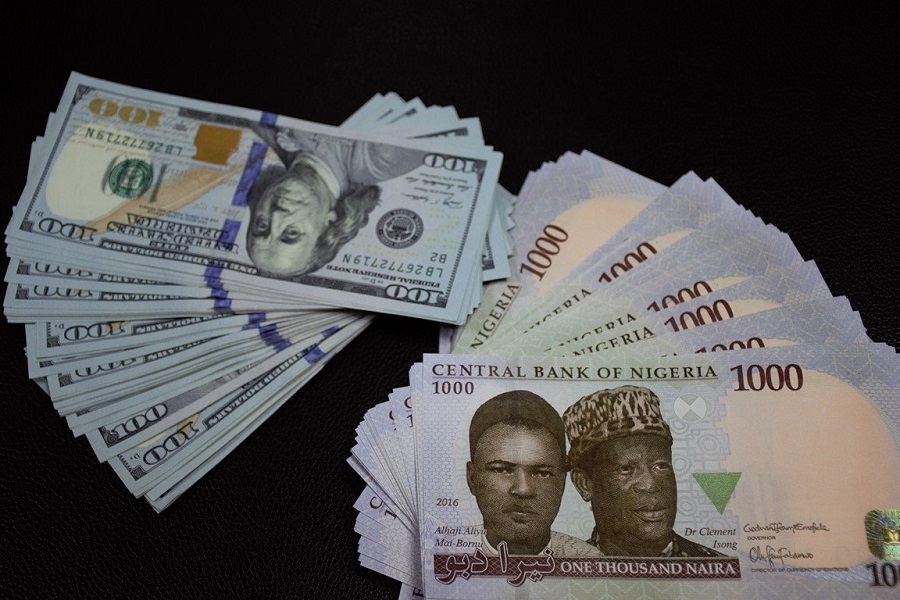 The exchange rate at the parallel market remained stable closing at N465/$1 on Tuesday, July 14, 2020. However, on the officially recognized NAFEX Market, the forex turnover dropped by 64.4% while the exchange rate remained stable at N386/$1.      
Parallel Market: At the black market where forex is traded unofficially, the Naira remained stable as it closed at N465 to a dollar on Tuesday, according to information from Aboki FX a prominent FX tracking website. This was the same rate that it exchanged on Monday. However, during intraday trading, Nairametrics research observed the dollar sold for as high as N470/$ and as low as N462/$1. Nairametrics FX tracker reported a parallel market FX rate of N470/$1. 
READ ALSO: CBN injected $2.63 billion to defend Naira in one month 
NAFEX:  The Naira remained stable against the dollar at the Investors and Exporters (I&E) window on Monday, closing at N386/$1, this was the same rate that was reported on Monday, July 13. The opening indicative rate was N387.92 to a dollar on Tuesday. This represents a 33 kobo drop when compared to the N387.46 to a dollar that was recorded on Monday.    
Nigeria maintains multiple exchange rates comprising the CBN official rate, the BDC rates, SMIS, and the NAFEX (I&E window). Nairametrics reported a few weeks ago that the government has set plans in motion to unify the multiple exchange rate in line with requirements from the World Bank. Nigeria is seeking a world bank loan of up to $3 billion. The country has been under pressure from the International Monetary Fund and the World Bank for currency reforms.    
READ ALSO: COVID-19 could impoverish additional 5 million Nigerians – World Bank  
Forex Turnover       
Meanwhile, forex turnover at the Investor and Exporters (I&E) window recorded a decline on Tuesday, July 14, 2020, as it dropped by 64.4% day on day. According to the data tracked by Nairametrics, forex turnover dropped from $36.28 million on Monday, July 13, 2020, to $12.91 million on Tuesday, July 14, 2020. The very low turnover reaffirms the scarcity of dollars and an indication of the liquidity pressure in the foreign exchange market. This also is a far cry from an average of $200 million recorded at major trading days during the last few weeks.      
Rate Adjustment     
Nairametrics reported last week that the CBN official rate has been adjusted from N360 to a dollar to N381 at its SMIS window where forex is sold to importers and SME's. A note from renaissance capital suggests that the naira might be depreciated again at the official window if the parallel market or unofficial rate continues to weaken further. As long as there are restrictions on access to dollars, businesses will continue to patronize the unofficial market to meet up with their demands.  
READ MORE: The risk of buying Forex at black market rate of N460/$1 The risk of buying Forex at black market rate of N460/$1 
Forex News: On Monday, the Central Bank of Nigeria (CBN) has directed all authorised dealers to immediately  discontinue the processing of Forms M for maize/corn importation into the country. This directive is contained in a notice that was addressed to authorised dealers and signed by Dr O.S Nnaji, CBN's Director in charge of Trade and Exchange Department.