Lessons for Nigeria from Saudi Aramco
The Saudi Aramco (the Saudi NNPC) is, in my mind, the best example of how a state-owned energy company should be run.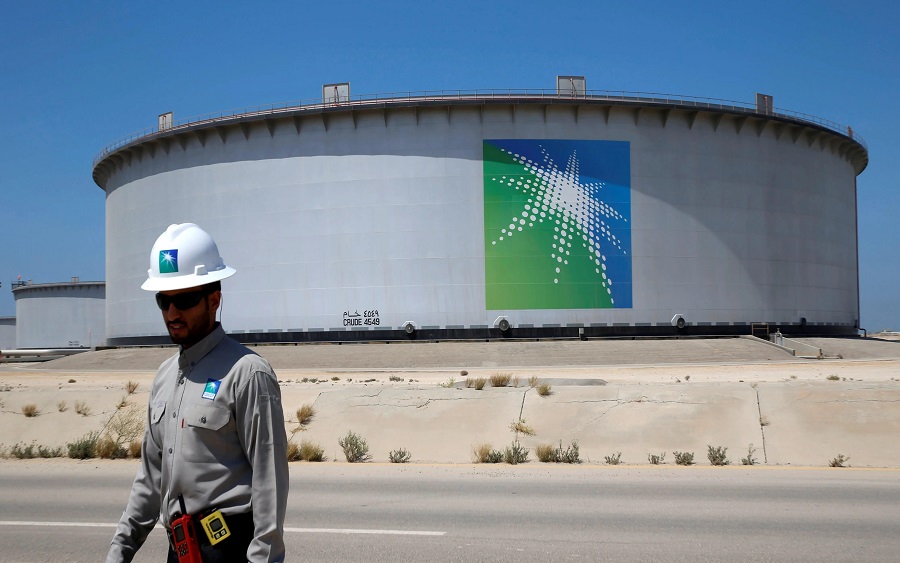 The Chinese National Offshore Oil Company (CNOOC) offered $50 billion (Fifty Billion USD) in 2009 to the Federal Government of Nigeria (FGN) for the acquisition of six billion barrels of proven crude oil reserves in Nigeria's onshore and deep offshore portfolios.
Nigeria rejected that offer; $50 billion for 6 billion barrels translated to about $8.33 a barrel as oil in 2009 (Crude Oil price then was average $60 in 2009, according to Statista). Should the Nigerian Government have taken the offer?
In hindsight, in my opinion, yes. Why? Because it was a chance to get cash "today" and invest in projects that diversify future government revenues.
With $50b cash in the bank, the FGN could have created new streams of income to compliment oil and gas revenues and reduce the dependence on fossil-fueled earnings. Case in point, one of China's biggest foreign infrastructure deal to date was issued in Nigeria — the 1,402 km, $12 billion coastal railway from Lagos to Calabar, projected to be a 120km/h high-speed train passed through 10 states with 22 stops, creating 200,000 jobs just to build it. Government will reap massively from VAT on ticket sales, advertisements, etc.
With the balance of the $38 billion, Nigeria could have financed the construction of the Mambilla and Zunguru Dams, completed the East to West Road, a 10-lane Lagos to Maiduguri Express road, and a Calabar to Sokoto road. Nigeria would still have a balance to build five new petrol refineries, a new mega port in Calabar, and light rail system in Lagos, Rivers and Abuja States plus solar irrigation plants, and solar-powered silos across the North. We could have still had funds for rural roads and agricultural zero-digit loan plus reimbursements for schools to teach IT. These investments have the cumulative effect of increasing productivity, boosting commerce, thus boosting future government fiscal revenues (a lot, I know).
[READ MORE: Saudi Aramco, NNPC to collaborate to revamp dilapidated Nigerian refineries]
If Nigeria had taken a cash payment of $50 billion in 2009 and reinvested in Nigeria, the country would not feel the need to borrow $30 billion with interest cost in 2019.
The bigger question is really about the NNPC. Why is the NNPC not able to generate pure net revenues for the FGN, even with subsidy payments? With her legacy assets and monopoly in many value chain operations including imports, why is the NNPC beset with ageing and ineffective assets?
So again, with the benefit of hindsight, of what use is that Six billion barrels today? When opportunities come, we take them after due consideration of options.
The Saudi Aramco (the Saudi NNPC) is, in my mind, the best example of how a state-owned energy company should be run. Saudi Aramco thinks ahead, plans… we should just tell the NNPC to copy everything that Saudi Aramco does. Case in point, Saudi Aramco bought the sprawling Port Arthur refinery in Texas. This refinery, the largest in North America, can process 600,000 bpd. Saudi Aramco also acquired 24 distribution terminals and the exclusive right to sell Shell-branded gasoline and diesel in Georgia, North Carolina, South Carolina, Virginia, Maryland, the eastern half of Texas and the majority of Florida. Huge!
So, as the US reduced imports of Nigerian oil, Saudi oil exports to the US were stable…why? Well, Saudi Aramco drills oil, transports to America, refines in its own refinery and has the exclusive right to sell in 7 states to American consumers. Saudi Aramco is employing the same strategy in Asia, buying refineries in Korea, Japan, etc. NNPC made no such strategic investments in any large market.
When Iran was sanctioned from selling crude oil, the NNPC had an opportunity to lock in the Asian markets. This is difficult to do without supertankers that can hold crude near major Asian refineries, especially near India.
However, Saudi Arabia plans to sell equity of about 1.5% or 3 billion shares of Saudi Aramco valued at $1.7 trillion (with a T). This is the real game-changer. This IPO gives the Kingdom about $25 billion that it would transfer to its Sovereign Wealth Fund, which would then start to buy up wonderful companies overseas. It is diversifying its economic base, reducing dependence on oil by investing in Tesla and Uber, for example, and infrastructure deals in the US. 
Why can't NNPC copy Saudi Aramco?
The crude oil leases in Nigeria are owned 60% by NNPC and 40% by the oil majors, e.g. ExxonMobil. Why can't we still offer 50% of our 60% stake in the Joint Ventures to investors? If the Nigerian federation can get even $10 billion, that can still be earmarked to the Nigerian Sovereign Wealth Authority, and it can also invest to diversify, like what Saudi Arabia is doing.
The Nigerian Sovereign Investment Authority should be given a mandate to invest in non-oil and gas businesses, diversify the revenue streams of the Consolidated Revenue Fund, so each year, the CRF receives more USD earning from nonoil sources than oil.
Keep in mind again, even if we sell 100% of NNPC's JV, we will still earn VAT and Petroleum Taxes after the sale.
[READ ALSO: NNPC GMD, Mele Kyari, discloses impact of Saudi Aramco drone attack on oil market]
The clear positive is that we get out of the forex cash draining business of Joint Ventures, we diversify our revenue base, we own fantastic companies abroad, we can even lobby to set up a local manufacturing plant locally, and we retain our FX earning ability at really technically no cost.
Selling means the Nigerian Government will finally be out of the active oil business, imports, storage and price control, and become a passive receiver of fiscal revenues… as she should be.
Time is running out, Tesla launched its Model 3 electric car, i.e. no petrol; it costs $35,000. The car had orders of $7.5 billion in presale in one week! The world is sending oil-funded economies a message — if cars and houses can be powered without crude oil, then we better leverage our oil reserves, while we have the chance.
It's our problem, we can fix it.
Analysis: Total Nigeria needs a financial overhaul
 Total Nigeria's Q1'20 results are a testament that some might have it worse than others as it recorded a revenue drop of 9.3% to N70.2 billion
The Oil Industry has had a particularly tough year, owing primarily to the novel pandemic. The International Energy Agency (IEA) predicts that the global oil demand is expected to further decline this year as Covid-19 spreads around the world, constraining travel as well as other economic activities.
Organizations like Total depending on international trade will be forced to scale down operations until restrictions ease off. However, Total Nigeria's Q1'20 results are a testament that some might have it worse than others.
The period recorded a revenue drop of 9.3% to N70.2 billion in the first quarter of this year compared to Q1 2019. Total earns its revenue from three main sectors namely: Networks, General Trade, and Aviation. Revenue from Aviation fell by 39.5%. The decline in Networks is attributed to the reduced demand as a result of the enforced lockdown and restriction on travel across the nation.
READ ALSO: Analysis: MTN's blow out Q1 profit vs Covid-19 headwinds  
Yet, it is clear that the company had its own challenges pre-COVID-19. In the quarter, it attained a loss after tax of N163 million which was 65.6% better than the loss after tax of the comparative quarter; it is overwhelmed by a myriad of distinct issues.
First off, its revenue has experienced a steady fall over the years; reasons for this is tied largely to its lack of importation of petroleum products.
It is also burdened by inefficiencies in its operations evident in its high operational and direct expenses, as well as its high debt over the past years. The company has carried on huge loans and borrowings in its books: N40.6 billion in 2019 and only a marginal reduction of N2.2 billion in the current year.
(READ MORE:Nigeria's Bonga crude oil export terminal shut down)
Even higher are its expenses after an 8.38% reduction in the just-released results, it arrived at N69.7 billion for Q1 2020. Amongst its high operational expenses is the high and increasing technical fees it pays to its parent company. From N251 million in the first quarter of last year, it incurred around N700m in the year under review. It also has cash flow issues with about N22b in negative cash and cash equivalents. In its 2019 report, it revealed that the year had been tough with its cost of doing business rising exponentially as evident in its interest expense, 395% higher than the previous year as a result of repayment for products and a high level of borrowing.
The company, in its last full year annual report, noted that to make significant savings to both operational and capital expenditure costs, a series of initiatives relating to cost efficiency, process optimization, and significant reduction of working capital requirement and finance costs, were put in place and are in motion for this year.
READ ALSO: STERLING BANK: Reduced fee income, weak operating efficiency drives steep decline in pre-tax profit
As Dr. Fatih Birol, IEA's Executive Director put it "The coronavirus crisis is affecting a wide range of energy markets – including coal, gas, and renewables – but its impact on oil markets is particularly severe because it is stopping people and goods from moving around, dealing a heavy blow to demand transport fuels."
However, Total's position goes beyond the impact of the pandemic. Its rebound rests on its ability to carry on with cost control and lower debt commitments, together with the speed of the containment of the virus. That said, the company might need to raise capital soon while also coming up with formidable strategies to strengthen its business model.
Merger, Tax incentive boosts BUA Cement FY 2019 result
BUA Cement Plc recently released financials reveal a 47.5% increase in revenues of N175.52 billion up from N119 billion in 2018.
One of the industries set to experience the downsides of the Covid-19 pandemic is the construction industry. Given the slowdown in construction activities as a result of the lockdowns and constrained economic activities, the reasons are not farfetched.
Prior to the outbreak of the pandemic, Globe Newswire had predicted an accelerated growth pace of the global construction industry from 2.6% in 2019 to 3.1% in 2020. This growth has now been revised to 0.5%. What is even more daunting is that the revised growth rate is based on the assumption that the outbreak will be contained across all major markets by the end of the second quarter of 2020.
It is only after that (including freedom of movement in H2 2020) that events could facilitate reverting to the normal course of activities to foster businesses in the industry like BUA Cement or those that depend on it to restart activities.
Nigeria's third-largest cement company, BUA Cement Plc, however, still has its 2019 victories in order. Involved in the manufacturing and sales of cement, BUA Cement has 3 major subsidiaries and plants in Northern and Southern Nigeria.
(READ MORE:Update: BUA Cement Plc lists N1.18 trillion shares on NSE)
With a market capitalisation of N1.18 trillion ($3.3 billion), BUA is the third most capitalised company on the NSE. Its recently released financials reveal a 47.5% increase in revenues of N175.52 billion up from N119 billion in 2018.
The company's profits also increased by 69.1% from N39.17 billion in 2018 to N66.24 billion in 2019. Core operating performance was strong, and this was supported by strong cement sales in the domestic market, impairment writes back, and other income.
The main reason for the company's increased earnings is from the cost synergy and increased revenue as a result of the merger that took place between CCNN Plc and Obu Cement Company Limited.
There was also a striking jump in its income statement on its tax for the year. For FY 2019, it incurred a tax expense of N5.6 billion, in comparison to the N24.9 billion tax credit it received in FY 2018.
This was as a result of a reversal of previous tax provision made on Obu Line 1; it received approvals for an extension of the company's pioneer status on Obu line-1 and Kalambaina line-2 in February 2020, to leave effective tax rate at just over 8% in 2019. The pioneer status will help the company save funds that will otherwise have been spent on higher taxes.
(READ MORE:Dangote Cement to access more debt funding)
BUA reported an impressive FY'19 result. Its performance shows the growing strength of the company and its increasing market share. On the back of the strong performance, management declared an N1.75 dividend per share that translates to a dividend yield of 5.5% on current prices.
Cash flow position was also robust with a strong closing cash balance – from N2.8 billion in 2018 to N15.6 billion as at year ended 2019. The company's growth, as well as the impact of its merger, present a great buy opportunity of the highly capitalized, low-cost stock. As of today when the market closed (21st May) its share price stood at N35.60 from a 52-week range of N27.6 and N41.
READ ALSO: COVID-19: Best and worst case scenarios for the Nigerian economy
What we see is a great growth stock further heightened by the population expansion and increased urbanization. However, we expect the impact of the Covid-19 pandemic to be felt from the Q1 results of the company.
The industry could slow down for the year as the level of commercial construction also slows down. Yet the best part of holding stocks like this is that even with stalled operations for a period, a resurgence will always emerge.
Analysis: Airtel Nigeria is winning where it matters
Airtel has left no stones unturned in ensuring that its provisions are top-shelf – subscribers to the network, of course will have their own ideas.  
Airtel might have won our hearts over with internet-war adverts starring our favourite tribal in-laws, but its fundamentals are what will make us the bucks that keep us happy. Airtel Africa Ltd is a subsidiary of Indian telecoms group, Bharti Airtel Ltd; the group has left no stones unturned in ensuring that its provision of prepaid plans, credit transfers, mobile internet services, messaging, roaming facilities and more, are top-shelf – subscribers to the network, of course, will have their own ideas.
Since last year when Airtel Nigeria became the second telecommunication company in Nigeria listed on the NSE, the company has experienced a steady level of growth. With a presence in 14 African countries, the group's strength lies in its diversity with stronger companies mitigating the poor performances of others.
Performance Overview: Airtel Africa 
Airtel Africa's report for the year ended March 2020, revenue jumped by 10.9% from $3.1 billion at the year ended 2019 to $3.4 billion in 2020. The consolidated profit before tax also jumped by 71.8% from $348 million in 2019 to $598 million in 2020. However, profit for the period dropped by 4.23% with earnings of $408 million in 2020 from the $426 million it had earned in 2019. A reason for this is the tax figure that moved from a credit of $78 million in 2019 to tax payments as high as $190 million in 2020. Total assets also jumped by 2.41% from 2019's value of $9.1 billion to $9.3 billion in 2020 primarily as a result of their acquisition of more property, plant, and equipment (PPE). The total customer base grew by 9.3% to 99.7 million for the year ended.
Full Report here.
Revenue growth of 10.9% was driven by double-digit growth in Nigeria and East Africa. However, the rest of its African operations experienced a decline in revenue. Its success in Nigeria is especially commendable, considering the fact that the company lost more than 100,000 subscribers in Nigeria between December 2019 and January 2020. Raghunath Mandava, Chief Executive Officer, remarked that the results which were in line with the group's expectations, "are clear evidence of the effectiveness of our strategy across Voice, Data and Mobile Money."
(READ MORE: NCDC and NNPC-IPPG reinforce #TakeResponsibility theme with multi-lingual campaign)
Behind The Numbers – Nigeria
Airtel Nigeria's performance indicates the company is making the right calls in a very competitive industry. Nigerians are fickle when it comes to data and voice but will spend if the service is right. The company grew its data revenue by a whopping 58% to $435 million a sign that its strategy to focus on data is working. Voice Revenues for the year was up 15% to $850 million. In total, Airtel Nigeria's revenue was up 24.4% to $1.37 billion. Ebitda margin, a number closely watched by foreign investors 54.2% from 49% a year earlier. Operating profit for the year ended also jumped by 52.6% for the year from 2019 and 32.4% from Q1 2019. Total customer base in Nigeria also grew by 12.5%.
Nigeria is surely critical to Airtel Africa's future seeing that it contributes about one-third of its revenue. Recent results thus indicate it is winning where it matters most and it must continue to stay this way if it desires to survive a brutal post-COVID-19 2020. Telcos are expected to be among the winners as Nigerians rely more on data to work remotely but there are other players in this game. Concerning the impact of the pandemic, he explained that at the time of the approval of the Group Financial Statements, the group has not experienced any material impact arising from the impact of COVID-19 on its business.
On cash flows…
The group has also taken measures to enhance its liquidity. The CEO explained that it is moving its focus to enhance liquidity towards meeting possible contingencies.
"Having considered business performance, free cash flows, liquidity expectation for the next 12 months together with its other existing drawn and undrawn facilities, the group cancelled the remaining USD 1.2 billion New Airtel Africa Facility. As part of this evaluation, the group has further considered committed facilities of USD 814 million as of date authorisation of financial statements, which should take care of the group's cash flow requirement under both base and reasonable worst-case scenarios."
To this end, they have put in the required strategies to preserve its cash as its cash and cash equivalents, consequently, jumped by 19.1%.
(READ MORE: COVID-19: MTN says it has put strict measures in place to preserve resources)
Buying opportunity
Investors looking at this impressive result will be wondering if this portends a buying opportunity. Airtel Nigeria closed at N298 on Friday and has remained at this price for about a month. The stock is quite illiquid and is not readily available to buy.
It's the price to earnings ratio of 4.56x makes it quite attractive. Further highlighting this opportunity is its price-to-book ratio which is as low as 0.5273, suggesting that the stock could be undervalued. Whether it is available to be bought, is anyone's guess.