Cadbury, GSK, UACN lead gainers' chart on Thursday
Cadbury, Cutix Plc, Glaxosmith Kline, UnionDac and UACN plc led the gainers' chart on the stock market on Thursday as the bourse traded in positive territory, gaining 0.13% to close at 26,824.5 index points and the market capitalisation closed at N12.95 trillion.
Top gainers
Cadbury Nigeria plc led the gainers' pack growing by 10% to close at N9.09, while Cutix Plc followed with 9.72% gain to close at N1.58. Glaxosmith Kline also gained 9.65% to close at N6.25. Union Diagnostics gained 9.09% to close at N0.24 while UACN plc rounded off the gainers' chart 7.14% gain to close at N7.5.
Top losers
Investors in C & I leasing have enough reason to frown today as it shed 9.85% of its stock value to close at N5.95 followed by Jaiz bank plc, which lost 8.7% to close at N0.63. Livestock Feed plc lost 7.27% to close at N0.51. Afromedia plc shed 5.56% to close at N0.34 while Dangote Sugar plc completed the list with 4.83% loss to close at N13.8.
Top trades by volume
Law Union Insurance was the most actively traded stock on bourse with trades in 151.7 million shares valued at N91.32 million across 11 deals.  UBA followed with trades in 20.36 million shares valued at N142.6 million across 240 deals and Access bank Plc traded 12.37 million shares at N111.67 million across 271 deals.
Mutual Benefits Assurances traded in 11.09 million shares valued at N2.22 million across 13 deals while Zenith bank Plc traded in 10.37 million shares at N193.13 million across 271 deals.
Crude oil prices settle almost 2% lower amid growing geopolitical risks
The surge in recent days in Covid-19 caseloads remains a great concern for oil traders.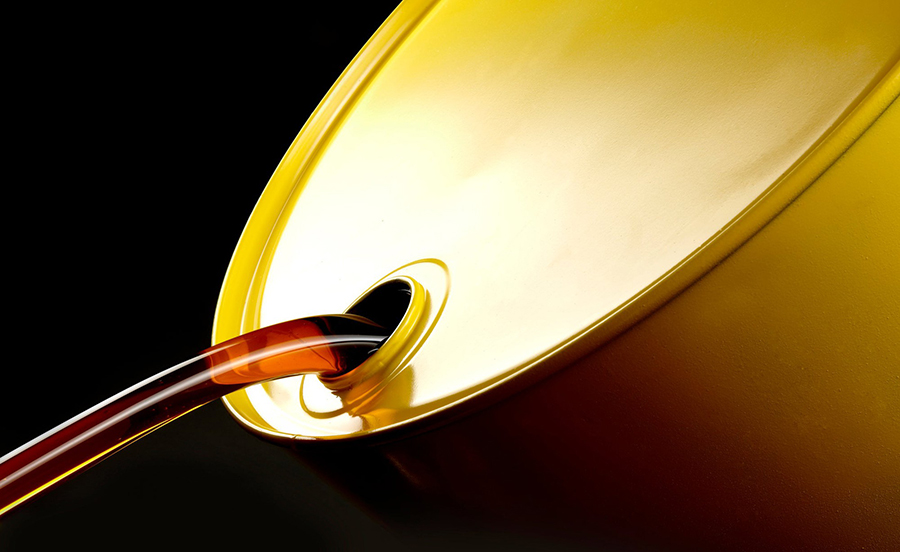 Crude oil prices settled almost 2% lower at the last trading session of the week, dropping for the second time in five days amid growing fears that global energy demand could plummet to record lows.
U.S. West Texas Intermediate futures closed lower, having shed 1.74% to trade at $41.22 per barrel. Brent, the world's barometer for crude, also lost about 1.53% to close at $43.30.
READ MORE: Why Nigerians should consider investing in Commodities
Why crude oil traders are concerned
The recent surge in COVID-19 caseloads remains a great concern for oil traders. Cases in the world's largest economy are still rising, while India recently reported a record daily rise in COVID-19 caseloads. More than 700,000 people have died because of the COVID-19 pandemic.
Stephen Innes, Chief Global Market Strategist at AxiCorp, in a note to Nairametrics, explained the geopolitical risks facing the energy market. He said:
"By the shift in lower oil prices today, it confirms that when it comes to geopolitical risk, Asia oil traders (and most for that fact) have an unfortunate predisposition to heightened US-China tensions as oil reverses lower at midday.
"The executive orders (signed by President Trump) leveled on TikTok, and the scrutiny over WeChat has opened up a most unwelcome can of worms, especially ahead of the August 15th trade meeting."
READ ALSO: Exxon Mobil, Chevron record their worst losses in history
Crude oil traders closed some of their long positions at the last trading week remembering the invisible enemy, COVID-19.
9,007 crypto ATMs available globally for crypto transfers
Bitcoin offers a flexible, almost instant, and cheaper means of receiving cross border payment.
There are presently 9007 crypto ATMs and 211,239 non-ATM locations around the world. This means that an individual can now buy or sell crypto assets across 71 countries, according to the cryptocurrency ATM tracking website Coinatmradar.
What you need to know: Nigeria has Africa's largest population and economy, so its first Bitcoin ATM may be a signal for broader adoption across the continent, as Bitcoin use among Nigerians is gaining steady momentum.
READ MORE: Shoprite controls 22% of Nigeria's formal retail, future to be driven by indigenous retailers
Nigeria's digital economy is on the rise. With the increased poverty level, more individuals are making an entrance into the global  digital economy by providing digital services as freelancers.
However, Nigerians have trouble receiving payments from their foreign clients, as they are not allowed to use even the most famous American based Paypal, and other options like Money Gram and TransferWise are not only expensive and slow but also have inflexible verification systems.
Bitcoin, however, offers them a flexible, almost instant, and cheaper means of receiving cross border payment after rendering their services to clients and companies.
READ ALSO: Visa to provide easy ways to spend from crypto wallets
The many economic problems in Nigeria, including inflation and the devaluation of the naira, have made the country's fiat currency a poor store of value, pushing some to store their value in a deflationary currency like Bitcoin, which can protect its owners from excess money printing from central authorities and other uncertainties.
However, Bitcoin ATMs were the focus of a recent crackdown by the U.S. government when a $25 million operation was taken down with 17 machines seized in California. The owner was running the operation without complying with proper AML requirements, the Department of Justice said.
SEPLAT, STANBIC , GUINNESS surge ,Investors gain N182 Billion WoW
This was triggered by buying pressures from institutional investors on blue-chip stocks.
The Nigerian bourse ended the week on a strong bullish run. It recorded gains for five straight days as the All-Share Index and Market Capitalization both appreciated by 1.41% to close the week at 25,041.89 and N13.063 trillion respective. Investors Gained N181.62billion on a week to week basis.
A total turnover of 1.065 billion shares worth N10.798 billion in 20,482 deals was traded this week by investors on the floor of the Exchange, in contrast to a total of 421.984 million shares valued at N5.337 billion that exchanged hands last week in 11,801 deals.
The Financial Services industry (measured by volume) led the activity chart with 677.301 million shares valued at N5.070 billion traded in 10,386 deals; thus contributing 63.59% and 46.95% to the total equity turnover volume and value respectively.
READ MORE: The week investors stayed on the sidelines at Nigeria's stock market
The Conglomerates Industry followed with 153.384 million shares worth N580.216 million in 894 deals. The third place was the Industrial Goods industry, with a turnover of 57.404 million shares worth N861.263 million in 1,671 deals.
Trading in the top three equities namely FBN Holdings Plc, UACN Plc, and Access Bank Plc.(measured by volume) accounted for 320.196 million shares worth N1.802 billion in 2,639 deals, contributing 30.06% and 16.69% to the total equity turnover volume and value respectively.
All other indices finished higher with the exception of the NSE Insurance Index which depreciated by 0.28% while the NSE ASeM closed flat.
READ ALSO: Guinea Insurance Plc gives optimistic Q3 earnings forecast in spite of COVID-19
Forty-one (41) equities appreciated in price during the week, higher than twenty-four (24) equities in the previous week. Eighteen (18) equities depreciated in price, lower than twenty-eight (28) equities in the previous week, while one hundred and four (104) equities remained unchanged, lower than one hundred and eleven (111) equities recorded in the previous week.
Top 10 gainers
NEIMETH INTERNATIONAL PHARMACEUTICALS PLC up 21.33% to close at N1.82
UACN PROPERTY DEVELOPMENT COMPANY PLC up 18.52% to close at N0.96
FLOUR MILLS NIG. PLC. up 13.20% to close at N19.30
SEPLAT PETROLEUM DEVELOPMENT COMPANY PLC up 12.83% to close at N350.00
STANBIC IBTC HOLDINGS PLC up 10.00% to close at N33.00
VALUEALLIANCE VALUE FUND up 9.98% to close at N113.50
UNIVERSITY PRESS PLC. up 9.90% to close at N1.11
AXAMANSARD INSURANCE PLC up 9.72% to close at N1.58
FIDSON HEALTHCARE PLC up 8.57% to close at N3.42
GUINNESS NIG PLC up 8.46% to close at N14.10
READ MORE: UPDC reaps benefits of NSE's resilience with listing of N16 billion Rights Issue
Top 10 Losers
U A C N PLC. down 11.43% to close at N6.20
TOTAL NIGERIA PLC. down 9.91% to close at N79.10
ARDOVA PLC down 9.67% to close at N12.15
CUSTODIAN INVESTMENT PLC down 9.09% to close at N5.00
SUNU ASSURANCES NIGERIA PLC. down 9.09% to close at N0.20
CONSOLIDATED HALLMARK INSURANCE PLC down 8.89% to close at N0.41
MUTUAL BENEFITS ASSURANCE PLC. down 8.70% to close at N0.21
UNILEVER NIGERIA PLC. down 8.57% to close at N11.20
NEM INSURANCE PLC down 6.50% to close at N1.87
LINKAGE ASSURANCE PLC down 5.00% to close at N0.38
Outlook
Nigerian bourse against all odds finished high. This was triggered by buying pressures from institutional investors on blue-chip stocks. However, it was not all blue for the Nigerian bourse as market liquidity remained relatively low.
Nairametrics recommends cautious buying on growing concerns that the recent lockdown extension by President Buhari could delay a full economic recovery in Nigeria's major economic hubs.