Facebook launches new payment platform, Facebook Pay 
Facebook Inc has announced the launch of Facebook Pay, a payment service that unites payments across its social media platforms.
Facebook Inc has announced the launch of Facebook Pay, a payment service that unites payments across its social media platforms such as WhatsApp, Instagram and Facebook Messenger.
The social media giant made known that through Facebook Pay, users can make payments using their security options such as PIN or biometrics on their smartphones without exiting the app.
The payment option, which will be available on Facebook and Messenger this week in the United States before getting to other countries, also allows users to shop, make in-game purchases, buy event tickets, donate to causes, and send money to each other, amongst other things.
The Chief Executive Officer of Facebook, Mark Zuckerberg had earlier announced the company's plan to unify the messaging structure across its platforms. He said the conversations would be in such a way that users can navigate in and out of various messages on any of the apps – Facebook, WhatsApp, Instagram, as they will be synced together.
Hence, Facebook Pay kickstarts the planned merging of the underlying infrastructure behind Facebook, Instagram, and WhatsApp to enable messaging between the three services.
According to Facebook in a blog post, for a transaction to be made, Facebook Pay will need to collect user information such as payment method, date, billing and contact details. The data collected will also be used to show targeted advertisements to users.
What you should know: Facebook has been in the spotlight for privacy breaches since early this year. However, the company does not seem to be backing down in using users' privacy data; instead, it has yet again launched a new service, the Facebook Pay that allows users' data to be used for advertisements.
Meanwhile, it is pertinent to note that Facebook Pay is built on existing financial infrastructure and partnerships and is separate from the Calibra wallet which will run on the Libra network. The payment feature supports most major credit and debit cards as well as PayPal.
African Union begins COVID-19 vaccine trial group
CONCVACT plans to capture more than ten late-stage vaccine trials at the earliest.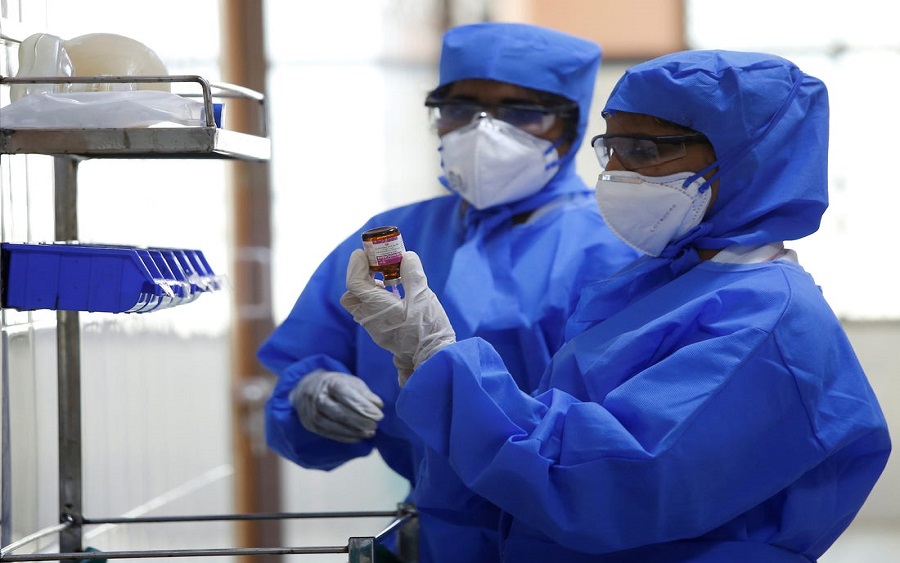 The African Union Commission just recently facilitated a program called the new Africa Centres for Disease Control and Prevention (Africa CDC) Consortium for COVID-19 Vaccine Clinical Trial (CONCVACT).
The program is part of the Africa Joint Continental Strategy for stopping the deadly COVID-19 onslaught that has disrupted human activities. The goal is to prevent severe COVID-19 infections and deaths in African countries, reduce the economic damage caused by the pandemic, and help minimize the general disruption to everyday life.
Quick fact about COVID-19: Although for some individuals, the COVID-19 virus causes only mild illness, it can make other individuals seriously ill. The disease can be very fatal, especially among older individuals, and those with compromised immunities (such as diabetes, high blood pressure, or heart problems) appear to be more susceptible.
South Africa's leader, Cyril Ramaphosa, said, "Success in developing and providing access to a safe vaccine requires an innovative and collaborative approach, with significant local manufacturing in Africa.
"We need to support the contribution of African scientists and healthcare professionals. We need to act with urgency."
CONCVACT plans to capture more than ten late-stage vaccine trials at the earliest, via collaborations with global vaccine developers, sponsors, and African businesses that enable clinical studies.
The African group also hopes to secure the safety and efficacy data of promising vaccine candidates for the African population in order to validate their launch after approval.
2021 Budget: FG projects spending plan of N11.86 trillion and deficit of N5.16 trillion
This tops 2020 budgeted expenditure of N10.8 trillion.
The Federal Government is projecting to spend N11.86 trillion for 2021. This was disclosed by the Minister of Finance, Budget and National Planning, Mrs. Zainab Ahmed at a virtual presentation of the 2021-2023 Medium Term Expenditure Framework and Fiscal Strategy Paper (MTEF/FSP) held on Friday.
According to the finance minister, the government is planning to spend N11.86 trillion against revenue of N6.98 trillion meaning the government will have to grapple with a fiscal deficit of  N5.16 trillion.
Zainab Ahmed;
"The 2021-2023 MTEF&FSP is the pre-budget statement that provides the framework for the development of the 2021 budget. It is being framed against the backdrop of challenging global macroeconomic environment as well as domestic factors.
"We aim to keep the deficit within the three percent ceiling over the medium term and are therefore working on identifying new revenue sources and or cost of reduction."
The minister noted that the 2021-2023 draft had been prepared against the backdrop of heightened global economic uncertainty.
Earlier today President Buhari signed the revised 2020 national budget of N10.8 trillion, which was passed by the National Assembly in June. The National Assembly passed a revised budget of N10.8 trillion on the 11th of June after the Federal Executive Council (FEC) approved a revised budget of N10.523trillion in May. 2020 Budget is based on a revised oil benchmark of $25 per barrel as against $57 while crude production was reduced from 2.18 million to 1.94 million barrels per day  Budget deficit for 2020 is estimated at N5.365 trillion.
As of March 2020, the FG was running a 52% shortfall in the first quarter of the year with actual revenue collected of N950 trillion compared to budgeted revenue  N1.96 trillion.
What this means: Nigeria is facing an unprecedented revenue crisis exacerbated by the Covid-19 pandemic and the crash in oil prices. At N5.16 trillion, Nigeria's projected budget deficit will be 43% of spending and about 3.6% of GDP if the budget is passed. A budget deficit means the government will have to borrow heavily next year to fund its expenditure programs.
The government received a $3.4 billion funding from the IMF in April and expects another $3.5 billion from the World Bank in August 2020. The government also revealed it has no plans to access the commercial market for foreign debts as it takes advantage of lower interest rates in the domestic market.
Covid-19: Pfizer, BioNTech's vaccine ready before end of the year
BioNTech is in partnership with Pfizer to develop a coronavirus vaccine.
The Chief Executive Officer (CEO) of German biotech firm, BioNTech, has announced that the company and New York-based pharmaceutical giant, Pfizer's Inc's COVID-19 vaccine candidate is expected to be ready to obtain regulatory approval by the end of 2020.
The German biotech firm which is in partnership with Pfizer to develop this coronavirus vaccine is confident that it will be ready for regulatory approval by the end of the year.
The co-Founder and CEO of BioNTech, Dr Ugur Sahin, said that several hundred million doses could be produced even before approval and over 1 billion by the end of 2021, according to a wall street journal report.
The experimental vaccine which has shown a lot of progress against the fast-spreading respiratory illness in early-stage human testing is expected to move into a large trial stage that will involve 30,000 healthy participants later this month while waiting for regulatory approval.
According to an earlier report from Reuters, Pfizer and BioNTech are getting set to produce up to 100 million doses of the vaccine by the end of the 2020 and another 1.2 billion doses by the end of 2021 at sites in Germany and the United States.
It can be recalled that earlier this week, U.S. vaccine specialist, Novavax said in its statement that it will receive $1.6 billion from the federal government to support the development of its Covid-19 vaccine candidate as a new member of the government's Operation Warp Speed (OWS) program, which aims to accelerate the development of a vaccine.