Cars45 CEO explains how to increase demand for Made in Nigeria cars
Etop Ikpe is the Chief Executive Officer of Cars45, one of Africa's largest digital automotive trading platform.
Etop Ikpe is the Chief Executive Officer of Cars45, one of Africa's largest digital automotive trading platform. Cars45 is a technology platform that drives the automobile industry across Africa. Before Ikpe founded it in 2016, he served as CEO at Dealdey.com and as Commercial Director at Konga.com, one of Nigeria's largest e-commerce platforms.
In this interview with Nairametrics, Ikpe shares the growth story of Cars45, the industry's black market, the challenges faced when operating in Nigeria, and discussed the issue with the 'Made-in-Nigeria campaign', amongst many more issues.
Cars45 raised funds in 2017, are there plans to raise more cash for the operation?
We have seen a huge market potential and we are at a very early stage in our growth and development as a business. There are major growth cycles that we would always achieve and most of those cycles require that we infuse some level of additional investment to the business. It's a natural process to grow, and meet bourgeoning market demand, and during those growth curves, you'll need more investment.
What have been the challenges of operating in Nigeria?
Our values of providing solutions to customers' problems will never go out of fashion. As a market maker, it takes time for people to understand what your value propositions are. So, there might be initial skepticism and resistance from the market because people fear what they don't know. We have done a lot of engagement with the authorities and one consistent thing is that as we unravel and move forward, the goal becomes clearer. The biggest challenge has always been staying true to our values beyond the criticism that we receive and maintain our discipline.
It is also to remember that the market is very fragmented and so there is very little structure around the market. So as you develop, the ecosystem that is needed to support the business might not necessarily be there. It simply means we have to build a lot of partnerships and relationships with a lot of other parties.
To be honest, not everybody is ready to move in the direction we are proposing; some people are comfortable just operating small, but I think it's a gradual process. If you are innovating around something, then part of the skillset that you need is patience and you need to develop a market over time.
How do competitors affect the business decisions and operation of Cars45?
The mere lack of structure for us is the competition. I think the market is too large for anyone to be narrow-minded. There is so much value that can be extracted from this industry and so we are very focused on creating structures and opportunities within the market. We have our eyes on valuable business models and others worth keeping an eye on; but fundamentally, the lack of structure in the market is the competition and we are working hard at enhancing and solving that challenge.
How will you rate the automobile industry in Nigeria in the last three years?
Nigeria's automotive industry is extremely valuable, but then, it is one of the most fascinating industries in Nigeria simply because of the sheer number of entrepreneurs and individuals who are able to hustle hard and grind. If there is one industry, I find to be feeding a lot of people, maybe after the markets, the automotive segment is one of the biggest enablers of economic prosperity for a lot of people.
The beauty of it is that we have seen people who might have been excluded as a result of say lack of access to education, thrive in this space. I am enthralled by the amount of value that this industry can create for people irrespective of their social class and standing.
[READ MORE: Dr. Sid no longer interested in music, establishes sports business, 'E-Sport and Game']
What needs to be done to improve demand for Made-in-Nigeria brand cars?
I don't think it is right that we have a mentality that people should buy Made-in-Nigeria products just because we are Nigerians. We should strive to make products that are globally standardized and recognizable; products that can stand side by side with others in that category. Nigerian music, literature, fashion, and food have shown us that we can create products on that level and will have mass appeal globally.
We see what Nigerian banks are doing across Sub-Sahara Africa. In manufacturing, Dangote is exporting manufacturing expertise to countries across the continent. And it's nothing new — if you look at the past, Nigeria led the charge helping to standardize the civil service across Africa.
And so, we should have moved past the sentiment that we should accept something just because it is made in Nigeria. We should be an exemplar of excellence. As we have seen, people are always willing to pay a premium on Nigerian products that have demonstrated this excellence.
Customs wants a cut in import duties for cars, how will it affect the automotive industry in Nigeria?
The reality is that every single country that has wanted to grow its local automotive manufacturing industry reduced vehicle imports. So, it is a natural transition that would occur. However, in Nigeria, we have a high demand for cars.
Therefore, what we need to do is to make a strategic transition that must be robust and all-inclusive, addressing pain-points like power, distribution, and accessibility is closely linked to the issue of financing. If we can fix finance, which in turn would make the cars more affordable, people would buy and that would keep the factories running. The automotive industry and financing go hand in hand.
When people cannot afford to buy new or used cars, the automotive industry will not thrive. Any investor who sees that there is a high number of cars being purchased in your market will be willing to make the needed investment, so if we require a hydro-thermal plant to power the automotive plants, they'll build one.
The automotive industry will only grow and thrive to the degree that people are able to purchase cars and not by the number of cars that are manufactured locally. If we don't fix financing for motor vehicles, we can't accelerate local manufacturing penetration.
How did Cars45 overcome the black market to engrave its footprint in the sell & buy used cars market?
Essentially, what we have done is to bring transparency, speed, and structure to a highly fragmented space. And we are glad that people have been very receptive to the service, every day it's about building. We are never perfect at what we do, and we are constantly chasing perfection. We have a mindset where we know we may never be perfect, but we always try to be perfect and that really is our notion on how we operate, and our core goals are really around operational excellence. This is what has helped us to cement our place in the market.
In which states is Cars45 operating and which states do you see revenue potential for Cars45 to expand into?
Currently, we have over 60 retail inspection centres across Lagos, PortHarcourt, Abuja, Ibadan, Kano, and Benin. We also have over 200 locations across these cities where consumers can get verified cars to buy at very affordable prices. We are looking to expand to other cities across the country before the year ends. The revenue potentials of other states outside where we currently operate is a function of return on investment. If you have commercial activities taking place in that space, every market has the potentials to grow and bloom.
So, for us the question is, are there cars currently being traded in those places? Yes. Based on volume and population, it won't be the same as what you'll find in the tier-one cities. But if you properly do an analysis in terms of what the market potentials look like, that should help you determine how much you invest financially and the management bandwidth that would be invested as well in a manner that is commensurate with the ROI that you expect.  Every product that you'll describe as a standardized product is available in every city.
What differentiates Cars45 from other competitors in the market?
We are very humble about our knowledge and we've learned to respect the market. So, we don't come with an attitude that we know the market, but we come with the mindset that as long as the market demands it, we are going to deliver it. Customers get enormous value, especially an automotive lifetime experience.
The reality is that by coming into our ecosystem, you are not just buying or selling a car, you are buying an automotive experience. We are that platform that gives access and also helps in your decision-making process, making it more transparent for you to understand the things that are necessary and giving you the best value towards maintenance, disposal, and purchase of a car. We also give the best advice and a wide range of options as well; so, really, it's a 360 lifestyle that we provide. We come up with a lot of products to service our customers.
What birthed the idea to set up Cars45?
We created Cars45 basically to fill a gap we found in the automobile industry, particularly around how people buy and sell used cars. If you think about it, when people talk about the automobile policy, it is focused on the one percent because everything is focused on brand new cars. However, 99% of the cars that people drive are used cars.
There are a lot of problems around pricing and how people verify cars, including various things around it. I have had issues trying to buy or sell cars. So, I figured that it's a big industry. It affects a lot of people and it definitely needs some level of transparency and efficiency. We also saw that it was something that affects a lot of people, with lots of challenges but it is a very important industry.
(READ ALSO: Pula Insurance targets 3.9 million farmers with new Climate Insurance product)
How will you describe the growth of Cars45 since the establishment?
From day one, we have always been about bringing trust and transparency into the market.  We found that demand had come from an initial service that we had provided which is easy liquidation for anyone that wanted to sell their car and similarly supply to car dealers. A demand had come for us to look deeper into the market, beyond the initial problem that we had solved because we are very keen on taking customer feedback. We began to craft our business to address the most common challenges in the market which is easy access to verified cars.
Taking a lead from that is affordability; if you look at the industry, you will notice that the automotive industry and financing go hand in hand. Our solutions have solved the problem of valuation and verification which has now made it possible for financing houses to lend and provide financing for people to purchase cars. We have also put structures in place to support those who bought cars in the system with servicing and vehicle maintenance.
This is in addition to our premium inspection service which has opened a new vista of consumers to us, and our emergency service that helps stranded motorists when they are stuck. These are the services that show that we are much more than a platform for just trading vehicles; it's a platform where anything automotive can be achieved. Cars45's growth has been possible as a result of the market acceptance of its value-adding services.
What's the short-term and long-term plan of Cars45 for its market base?
In the short term, our major plan is to help lubricate the wheels of the automotive trading environment. Typically, in its simplest form, this would mean making the process of buying and selling cars as simple as possible for people. In the long term, our vision is to create and enhance the trading environment and unlock the real value in this industry.
There are so many opportunities beyond trading in the automotive value chain and if we are able to create a very transparent, transactional and valuable trading base, this would enable partnerships and collaborations that will build the other sectors which in some cases are much more viable than trading. We want to create an environment where everything automotive can be done.
Nigeria's treasury bills rate falls to 0.5% per annum
Nigeria's treasury bills rate was oversubscribed despite falling to 0.5%.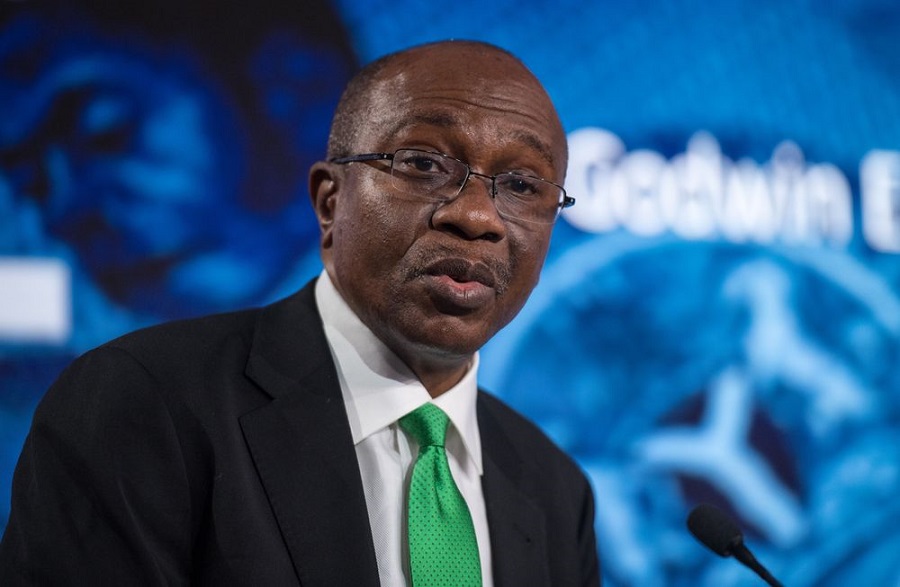 The latest treasury bills auction by the Central Bank of Nigeria reveals a 91-day bill sold for an interest rate of 0.34% one of the lowest in the history of the auction.
Treasury bills rate has fallen sharply since the central bank switched monetary policy from fighting inflation and attracting foreign portfolio inflows to boosting domestic credit. The CBN has frequently deployed heterodox policies over the years adopting what Nairametrics research has come to characterize as Meffynomics.
In the last action two weeks ago treasury bills stop rates for a 91-day bill was 1%. The latest auction also reveals 182 and 364-day bills have fallen to 0.5 and 0.98% respectively. Despite the drops, subscription rates for the bills more than doubled the actual bills on offer. For example, N84.8 billion subscription as against N49.8 billion for a 91-day bill. Even more shocking was the one year bill with investors staking a whopping N694.9 billion in subscription against N93.9 billion on offer.
What this means: The current rates are the closest we have seen to 0% suggesting that investors are willing to earn next to nothing rather than take risks in a failing economy.
Nigeria's inflation rate is 13.71% and galloping towards stagflation. Nigeria is expected to announce it is formally in a recession in the coming weeks as the National Bureau of Statistics collates its data.
Billions have poured into the stock market in recent weeks as investors search for investments with better yields.
However, there are limited stocks out there that can guzzle up the hundreds of billions of naira available for investing.
Nigeria's Ngozi Okonjo-Iweala close to being announced as new DG of WTO
Ngozi Okonjo-Iweala is expected to be announced as the new DG of the World Trade Organisation.
Nigeria's former Finance Minister, Dr Ngozi Okonji-Iweala, is close to being appointed as the new Director-General of the World Trade Organisation (WTO).
READ: Okonjo-Iweala gets Organised private sector's endorsement for WTO job
According to Reuters, a group of ambassadors also known as "troika" has proposed Ngozi Okonjo-Iweala to lead the WTO giving her a clear path to becoming the first woman to head the WTO since it started 25 years ago. The three ambassadors are thought to wield significant powers in determining what is a very "intricate and opaque" process.
READ: Buhari assures Okonjo-Iweala that the country will push until she emerges WTO DG
Most Nigerian Media houses have already announced NOI as the winner of the process even though this is yet to be made official by the WTO.
The winner for the role of DG of WTO is expected to be announced formally by the WTO later today.
However, there appears to be a new twist, in the expected announcement of her emergence as the new Director-General of the WTO.
The United States through its representative at the WTO has insisted that the South Korean candidate is still in contention and that Washington will not recognize Okonjo-Iweala as the consensus candidate for appointment as Director-General.
As a result, the General Counsel of WTO, postponed the announcement of a new Director-General until November 9, after the US presidential election, after further consultations would have been made.
The announcement of Okonjo-Iweala, who is reported to have gotten the support of a vast majority of members states, including the EU, Japan and China, as the new boss of the World Trade Organization, would have been a huge boost for Africa
How Evolve Credit aims to cover the credit gap in Africa – Akan Nelson
Akan Nelson, co-founder of Evolve Credit, talks about how loans have become accessible via the online market place.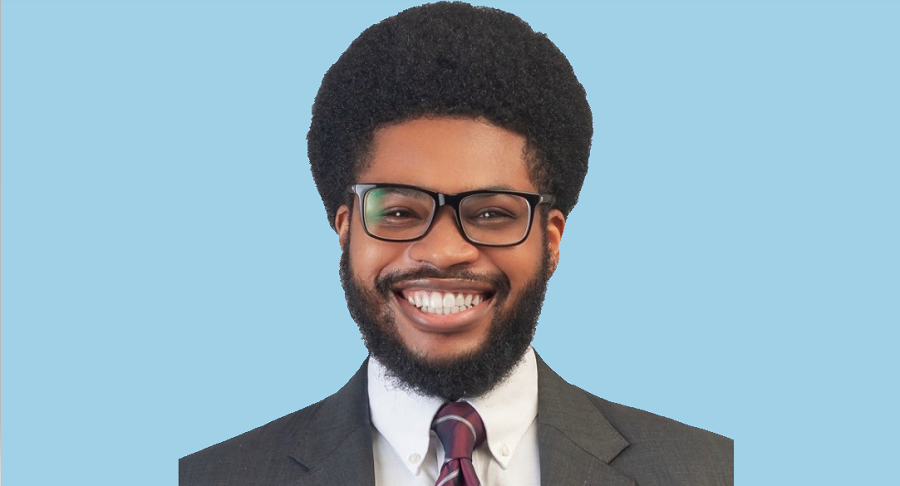 Marketplaces all over the world have moved online, and the same goes for the credit market. Things have moved from the times when one had to spend days visiting several banks and licensed lenders in search of suitable credit facilities, to the digital times where a mobile device provides all of that information and more within a short time. Among those pushing the envelope in the credit space in Africa is Evolve Credit, a tech startup that is well on its way to becoming a key player.  
Speaking during the weekly Nairametrics Business Half Hour on Classic FM, Akan Nelson, co-founder and CEO of Evolve Credit, explains that the business idea was birthed out of the realization that Africans needed an online marketplace where they could explore their best loan options, just like they did when shopping online.
READ: Bank's Credit to Nigeria's Real Estate sector hits 5-year low
Evolve Credit provides potential borrowers data to compare loan options, interest rates, repayment options, and other terms before deciding on the loan which best suits their needs, and then applying for it right away.  
"I realized quite early that there was a gap and an opportunity in Nigeria's credit space and I wanted to play there," Akan recounted.  
Even though about 36% of adults in Nigeria have access to some kind of savings or payment products, only about 5.5% of Nigerian adults have access to loan facilities – a gap that needs attention. 
READ: Demand for credit by household increases in Q2 2020 – CBN
Together with his co-founder, Daniel Osineye, Nelson built a lending app that allows people access loans at the Point of Sales (POS), and the process of running this business opened their eyes to an even bigger problem in the space. As the customer care agent, Nelson realized that when people had their loan applications, they immediately started asking for other loan options or other lenders.  
Obviously, they cared less about what institution availed them the loan, and more about the credit option and accompanying terms. While trying to provide answers to their questions, Daniel realized that there was an information gap to be filled at the point of decision. Potential borrowers needed to understand the terms, the rates and other conditions attached, in order to make the right credit decisions and avoid getting locked in debt longer than planned.  
READ: TradeDepot raises $10 million in pre-Series B equity round
Evolve Credit thus evolved as a central point where people could get all the information needed on loans, right from their phones. It features loan products from hundreds of licensed lenders in the country, thereby providing a level playing field upon which they can all compete.  
"There are literally thousands of licensed lenders like the commercial banks, the microfinance banks, the finance houses, and the individual money lenders, and many of them have products that are better suited for many Nigerians than the ones we all hear on the radio, but they are not digitized so they cannot compete with a loan provider that is all over our mobile devices.  
READ: Konga now offering merchants loan at 2.08% interest rates
"Evolve Credit provides the kind of technology on the backend that enables an offline lender, microfinance bank, finance house or individual money lender to essentially become a fintech overnight and automate every single step in the lending process – from receiving the loan applications, to ascertaining credit-worthiness, managing the loan portfolio, automating the payments disbursement and collection process – and this helps to actually facilitate a completely online loan application, from the market place to the lender," Nelson explained in the show.  
After filling out a 3-minute form, the intending borrower can compare and review available options, send in an application within 10 minutes and receive feedback within 24 hours. 
READ: CBN Commences distribution of grants and inputs worth over N700 million to cocoa Farmers
How the
m
oney flow
s
Evolve Credit works with a double-pronged revenue model. On the one hand, it provides feature software and tech facilities to lenders for a monthly subscription fee. On the other hand, it gets to charge a commission fee every time a loan application sent to the lender is approved, either based on a fixed fee or some revenue–sharing formula.  
"To be specific, we leave that to them to decide which best suits their business needs. We are very flexible and we like to put our borrowers and our lenders first," he said.  
READ: Distribution of loans under ACGSF declined by 31.62% in 2 years – NBS 
The idea that the process of applying for, receiving and paying back credit facilities can be done completely online, totally eliminates paper from the process.  
"It is a brand new category in Nigeria and our expectation is that in a few years, people should be able to access credit facilities from their phones, right from their homes, using the app, website or the USSD options and without interacting with a single human being," Nelson said.  
READ: CBN announces new policy measures, reduces interest rates for financial institutions
Although some similar businesses have gone defunct in the past, Nelson is positive that Evolve Credit has learned from the mistakes of those companies and will be around for much longer, bringing value to the decision making process of getting a credit facility in Nigeria, and by extension Africa.  
Within 5 months of operation, the company is still running a lean structure with less than 10 staff, all working remotely. After commencing operations in May 2020, both founders bootstrapped the venture for a short while, trying to engage investors. "It happened very slowly at the start and then very quickly at the end. We were able to raise a couple hundred thousand dollars to allow us get things off the ground," he said. 
READ: How to access new CBN's Non-oil Export Fund
Giving all the competing lenders a level playing field to operate in means that customers can now get better rates and loan terms, as each institution tries to outdo the other while competing on different terms.  
"By making the market more transparent for borrowers, we should begin to see the emergence of new and more progressive kinds of financial products, since lenders will now have to compete on more subtle things," Akan stated.