BoI to extend grant to 110,000 MSMEs in Borno and others
The six states in the North-East geopolitical zone will receive a N2.4 billion Bank of Industry (BoI) grant to support the growth of 110,000 MSMEs.
The six states in the North-East geo-political zone of Nigeria will receive a N2.4 billion grant from the Bank of Industry (BoI). The BoI is giving out the grant to support the growth of 110,000 Micro, Small and Medium Enterprises (MSMEs) in the region.
A move to aid development: This move was taken to alleviate the growing spate of poverty, attributable to the continual strain of insurgency in the region. The Chairman of the bank, Aliyu Dikko at a roundtable discussion on investment added that the intervention fund was expected to develop the region.
Dikko also disclosed that this intervention would help the bank support businesses in the region with zero-interest loans. The funds are expected to be disbursed through the framework of TraderMoni initiative.
[READ MORE: Jaiz Bank Plc secures N3bn financial facility from BOI]
Following the human, social and economic losses to the insurgency, Dikko noted these investments were needed for recovery, peacebuilding and reconstruction of the North-East. Most of the losses caused the region to suffer an estimated output loss of N1.66 trillion, coupled with significant inflation.
"Given our mandate to stimulate economic growth and sustainable industrial development, Bank of Industry has embarked on an economic revival plan for the North-East region. Our objective is to stem the spate of poverty and reduce the reliance of the indigenes on humanitarian aid. In the last four years, the bank has provided financial support amounting to N678 billion to over two million enterprises across the country, creating over five million jobs. A major part of these jobs was created using the TraderMoni model which is a Federal Government scheme targeted at micro-businesses particularly petty traders," the BoI boss said.
A Nairametrics report revealed that the Bank of Industry (BoI) disbursed a total of N259.6 billion to support Nigeria's industrialisation between January and December 2018. The N259.6 billion represents an increase of 130% when compared to the N112.5 billion credit facility the bank provided to businesses in the 2017 financial period.
[READ MORE: How BoI disbursed over N270 billion worth of loans in 2018]
Ex-Real Madrid Striker, David Barral becomes first-ever footballer to be bought with Bitcoin
Former Real Madrid Striker, David Barral has become the first-ever footballer to be bought with Bitcoin.
Former Real Madrid striker, David Barral, makes transfer history as he became the first-ever professional player to be bought solely with virtual currency, Bitcoin.
Spanish third division side, DUX Internacional de Madrid, simply known as Inter Madrid, has officially signed the 37-year-old after teaming up with their new sponsors, Criptan that deals in cryptocurrency, The SUN reports.
Inter Madrid who are part of DUX gaming, eSports club owned by footballers Borja Iglesias and Real Madrid star, Thibaut Courtois, is yet to disclose the total value of the deal.
The Segunda Division B club went to Twitter to welcome their new signing and thank their sponsor.
"David Barral new player of DUX Internacional de Madrid, welcome to the infinite club! He becomes the first signing in history in cryptocurrencies. Thanks to Criptan, our new sponsor, for making it possible," the club tweeted.
The 37-year-old, who made over 50 appearances playing in the Real Madrid reserve side, expressed his delight at his latest move. Barral has also played for Spanish La Liga clubs Sporting Gijon, Levante, and Racing Santander.
"Glad to join the project of @interdemadrid with eager ambition and responsibility to continue competing and achieve important challenges in my sports career," he wrote on his official Twitter handle.
What you should know
A similar deal was when a Harunustaspor, Turkish amateur side, paid 0.0524 Bitcoin (£385) plus 2,500 Turkish Lira in cash (£841) for Omer Faruk Kıroğlu in 2018.
Back in December, Carolina Panthers offensive tackle Russell Okung became the first high-profile athlete in the United States to be paid in bitcoin.
Similarly, the Mark Cuban-owned Dallas Mavericks became the second NBA franchise to accept Bitcoin as a means of payment for both game tickets and merchandise.
Biden reverses US immigration ban on Nigeria, others
US President, Joe Biden has signed an executive order to repeal the immigrant visa ban on Nigeria and others.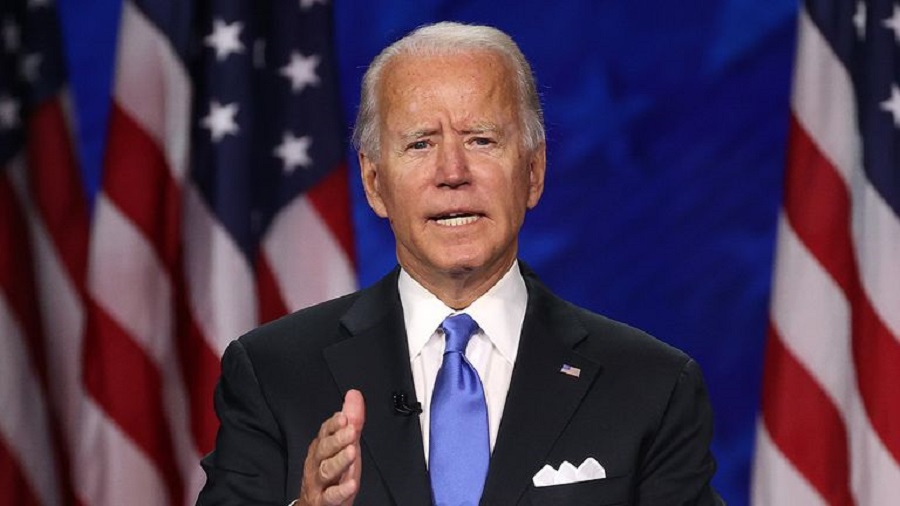 Newly-elected President, Joe Biden has signed his first executive orders as US President including reversing a Donald Trump-administration travel ban on 13 countries which were mainly Muslim and African nations.
Biden's executive orders, amongst other acts, also returns the US back to the Paris Climate agreement and stopping the construction of the border wall with Mexico.
This was disclosed in a report by Reuters after Biden signed 15 executive actions immediately after his inauguration.
"In the coming days and weeks, we will be announcing additional executive actions that confront these challenges and deliver on the president-elect's promises to the American people," Jen Psaki, Biden's press secretary said.
Other actions by Biden include reversing the Presidential permit for the controversial Keystone XL oil pipeline.
What you should know
Donald's Trump administration introduced a ban on citizens from countries which was upheld at the US Supreme Court, barring citizens of seven countries — Iran, Libya, Somalia, Syria, Yemen, Venezuela, and North Korea — from obtaining any kind of visas, and largely preventing them from entering the US.
Nairametrics reported that the US subsequently added six more countries to its travel ban list. They were Nigeria, Eritrea, Sudan, Tanzania, Kyrgyzstan and Myanmar. The extra ban meant citizens were allowed to visit but were banned from settling permanently in the United States.
US government gave conditions to get it to review Nigeria's status on the ban list, including getting Nigeria to improve on its data intelligence such that it would be easy to investigate any immigrant wishing to visit the United States and meet information-sharing systems.
In August 2020, President Muhammadu Buhari disclosed that it will take enormous resources to reverse the ban on immigrant visas for Nigerians by the United States Government. He also noted that the country was making some progress in that regard.
Biden's reversal of Trump's policies is part of an aggressive push to roll back some of his predecessor's strict and controversial immigration policies which have been condemned by world leaders and civil groups in the past.
Lafarge moves to divest 35% shareholding in CBI Ghana
Lafarge Africa Plc has resolved to sell off its 35% shareholding in Continental Blue Investment Ghana Limited.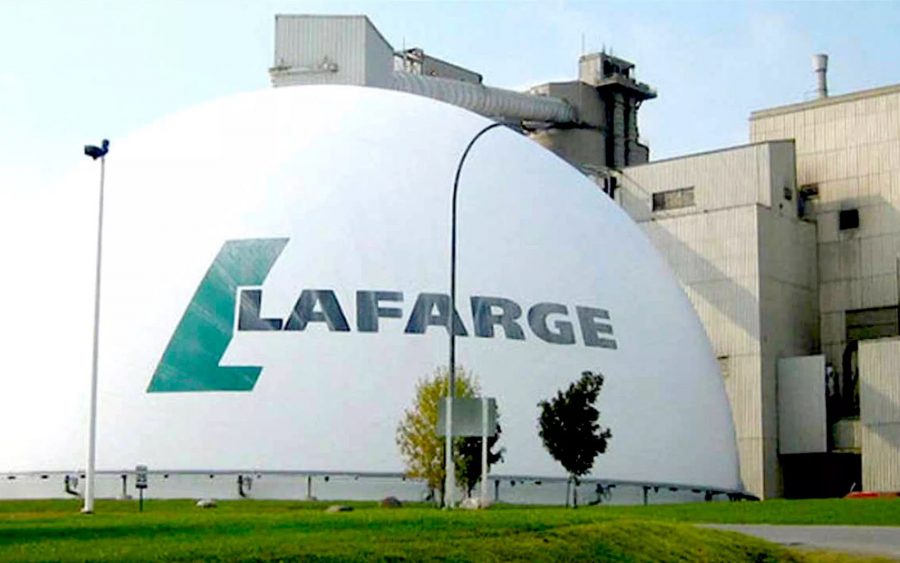 The Board of Lafarge Africa Plc has resolved to sell off its 35% shareholding in Continental Blue Investment Ghana Limited, in order to cut down on costs impacting the Group's profit.
This disclosure was made in a notification tagged- "Notice of Divestment in Continental Blue Investment Ghana Limited", which was issued by the Company Secretary, Mrs. Adewunmi Alode.
According to the statement, the Board of Directors of the Group made the decision to divest its 35% shareholding in Continental Blue Investment Ghana Limited ("CBI Ghana"), in line with the resolutions made at the emergency board meeting which held yesterday 20th, January 2020.
This move was made to set off the cement manufacturer on the path of sustainable growth and profitability, as Lafarge's investment in CBI Ghana has depleted significantly over the years.
What you should know
This is not the first time the company has had to sell off an unproductive investment in an effort to cut down on deadweight cost, as key players in the Cement industry like BUA and Dangote Cement continue to show strength and resilience through their effective cost minimization strategy which worked well in 2020.
Recall that in August 2019, Lafarge Africa sold off all its stakes in Lafarge South Africa Holdings (LSAH). This move helped the company to cut down costs coming from its South African subsidiary, which had been making billions of naira worth of losses for years.