Here are 10 ways you can earn an extra N50,000 every month
Many of us find ourselves struggling to augment our monthly regular take homes. What if there are other things we could do to earn extra incomes?
Femi, like many other regular guys I know, has a 9-5 job. He gets up as early as 5.30am to get dressed for work so that he can beat the harrowing early morning Lagos traffic. He works so hard every day, yet his regular income is not even enough to last him through the first three weeks of the month, let alone save. He had to do something about the situation really fast.
Many of us find ourselves in such financial misery and often times resort to unscrupulous means just to augment our regular take homes. What if there are other things we could do legitimately to earn extra incomes?
Before I go further, let us examine what it really takes to earn an extra N50,000 for people with the following assets;
Rental Property: For you to earn an extra income of just N50,000 every month from a rental, you must have a rental property that will earn you at least N600,000 in rent every year. In Nigeria, properties that can earn you that much are worth at least N8.5million.
Invest in Fixed Income Security: Several times, I have discussed investing in treasury bills, bonds, etc. However, for you to earn N50,000 (N600k per annum) in Treasury Bills every month, you must invest an average of about N6,000,000 annually (as per today's market).
Invest in Stocks: Investing in stocks is also a very good way of making an extra income by the side. However, that comes with a lot of downside risk and it requires financial skills. The stock market has returned about 35% year to date. Therefore, to earn N50,000 every month based on that return you will have to invest a minimum of N1.7 million every month and pray that you win all the time.
[Read Also: Watch your step: These 3 habits are startup killers]
Lottery: If you play the lottery regularly and believe you have the luck and skill to win then maybe you can earn N50,000 every month but we all know that is not possible
The business below can earn you the multiple earning streams you desire without even having to invest so much in initial capital.
Blogging – Owning a blog is big business these days in Nigeria, thanks to the likes of Linda Ikeji. For those who don't understand, blogging is simply an art of writing short articles about various sources of interest and publishing it online. They can be about your personal life, the society, politics, entertainment, gossip or a combination of all of them.
All you need is a computer, phone, laptop or tablet. You can start blogging within minutes and there are numerous articles on the web about how to start a blog. You earn money from blogs when you have a lot of visitors. Advertisers see your visitor counts and can pay you top Naira just to have their ads on your blog. People can earn between N50, 000 to N2million per month by simply being a popular blogger.
Use your skills or talent to Provide a service: Businesses and individuals always have a need for some form of service every now and then. It could be laundry, taxi, cleaning, teaching, coaching etc. Making money from a service depends on the type of skill you have and how much people value it. For example, if you are good with math's you can start a math lesson in your neighborhood for kids writing Jamb lessons.
If you are good at sports like football, you can start a coaching session for kids in your estate. Parents are willing to pay for these services when they see them. Do you like to write, then why not start guest-blogging for a fee? By the time you write ten articles a week you could earn enough to earn you that extra pay.
[Read Also: How To Run A Successful Virtual Startup Office]
Use your profession: As a Lawyer, Accountant or Engineer working full-time it is not unlikely that your services may still be required on an ad hoc basis. You can provide these services at your spare time upon request in exchange for a decent fee.
Own a Business – Many Nigerians augment their income by owning businesses that they operate at home or in shops. Nothing stops you from doing this too. Some actually make so much money they end up facing the business full-time.
Be a Virtual Assistant – Virtual Assistants are people who are employed to remotely work from home or in any location that is not your typical office place. All you need is a laptop, Internet and telephone. It's increasingly getting popular as a source of earning income for stay at home moms
Buying and Selling – This involves petty trading of consumer goods. It's time tested and still works quite well for many people. It is often better to start by selling things you are used to. It could be dresses, shoes, jewelry, smart phones, tablets etc. Your first customers will typically be your colleagues at work and members in church.
Work Weekends or On off days – If you have the strength to work an extra day or two then why not trying working weekends for a few extra hours. You can take an extra job in places where weekend jobs are needed. Jobs that come to mind are ushering jobs, clubs and restaurants, teaching, singing, dancing etc.
Start an online business – The likes of Facebook, Google, and Amazon are all online businesses. Africa's most visited website Nairaland is also online business. And so is Jumia, Dealdey, Konga. Online businesses make money through advertisements on the websites, commissions or selling a product or service.
To make money from an online business you must either have a forum where people regularly interact, sell products or services people need etc. Most successful online businesses started from people's bedrooms.
[Read Also: 4 reasons why some entrepreneurs succeed when they build their startups at this age]
Be a Marketer – Being a part-time marketer can involve selling products in exchange for a commission. If you are good at this, then why not help companies sell their products at your spare time? Network marketing is increasingly popular in Nigeria and a viable form of marketing.
Be an Agent – Agency jobs involve providing unique services for organizations. You can have a license to clear products at the ports, sell air tickets or supply unique services or products. People who don't have such licenses can even rent them from you providing an extra source of income.
This list is not exhaustive but I believe you get the drift. Always remember that to earn money from multiple income streams as an employee you have to do things that you like and are also less expensive to start but have the possibility to grow. You must be nimble and able to adapt to change.
This modified story originally appeared on Nairametrics in 2013
Why households that engage in subsistence agriculture are poor – Yemi Kale
"We established the poverty line at N137,430 and any individual or family that spends below this on food in a year will be classified below the poverty line."
Subsistence agriculture alone may never be able to sustain any household in Nigeria. This is according to Nigeria's Statistician-General and CEO of the National Bureau of Statistics (NBS), Dr Yemi Kale, who spoke during the Rauf Aregbesola annual colloquium earlier today. The event had the theme — Government Unusual: Innovative Economic Solutions to Unlock Mass Prosperity.
Using insights from the 2019 National Living Standards Survey, Dr Kale explained that households that are solely engaged in subsistence agriculture appear to have the highest levels of poverty. This set of families are followed by households with more than twenty members.
"This doesn't mean agriculture is a bad thing. It simply means the way we do agriculture in Nigeria has to be improved so that it does not become synonymous with poverty or we have to find other sources of income for farmers to supplement their standard of living," he said.
Speaking further, Dr Kale explained that the living standards survey, which was conducted in collaboration with the World Bank, started in late 2018 and ended in 2019. The survey utilized data from all states in Nigeria except Borno whose data was not considered credible enough given the security situation in the state. Kale said:
"We established the poverty line at N137,430 and any individual or family that spends below this on food in a year will be classified below the poverty line."
Given this yardstick, the survey established that at least 22.9 million Nigerians are living in poverty, with the bulk of this number coming from the rural areas and states with low indices on education, social welfare initiatives, employment, and income equality.
Formalising the informal sector
The informal sector comprises people who earn enough to keep above the poverty line on a daily basis, but not enough to sustain them in the event of a lockdown, as was seen recently in some states during the April COVID-19 lockdown. This is a problem that can only be solved if the informal sector becomes formalised, Kale said. In other words, formalizing this sector will help more daily wage earners stay above the poverty line. He made reference to the recent lockdown which incapacitated lots of daily wage earners in states such as Lagos.
Nigeria's poor versus other African countries
Making a comparison, Yale also noted that Nigeria's poor are poorer than their counterparts in South Africa despite the fact that the nominal size of Nigeria's economy is much larger.
He attributed this to findings which showed that Nigerians spend three times more on foods and consumables than all other items put together, as against countries like South Africa and Egypt where less is spent on food items.
"Nigerian remains Africa's largest economy, but per capita income is rather low for a country of this size, and the level of poverty presents a major development challenge" he noted.
Reducing unemployment – the fastest way out
According to Kale, the fastest way out of poverty is to reduce unemployment, as people will naturally have more to spend on their needs when they are employed. To support his point, Kalu cited five Nigerian states with the least poor people in comparison to the other states —Lagos, Delta, Ogun, Osun, and Oyo. Each of these states has fewer unemployment levels compared to the states with higher poverty rates such as Sokoto, Taraba, Jigawa, Ebonyi, and Adamawa states.
Other indicators which show similar trends across the states are education, and ease of doing business. The poverty rates are almost always higher where education is poor.
Increasing local production
Also making a presentation during the colloquium, Dr Joe Abah called for a review of the 1978 land use act which he said is limiting in its provisions. He also stressed that Nigeria needs to improve access to capital, raw materials, lands, and technological innovations so that production capacity can increase significantly.
"All of the richer countries simply produce more, and they produce more things that people want to buy and want to consume. It could be products or services. the higher your production capacity, the richer you are. if you cannot produce, you cannot develop your education or your health sector."
According to Abah, the cost of governance cannot be reduced without adopting some of the suggestions of the Oronsaye report, and restructuring the system for productivity. He said that "there is also a need to link budget and funding to productivity so that public sectors begin to understand that the more funding they require, the more they are expected to produce as well."
He also suggested that states should start focusing on their competitive advantage and use same to improve general productivity in their state.
Other panelists at the colloquium include Mallam Nasir El-Rufai, Governor, Kaduna State, Sen. Abubakar Bagudu, Governor, Kebbi State, Mrs. Hajara Adeola, CEO, Lotus Capital Limited, Mr. Bismarck Rewane, CEO, Financial Derivatives Limited, Dr. Joe Abah, Country Director, DAI, Dr. Yemi Cardoso, Chairman, Citibank Nigeria, with Boason Omofaye as the moderator.
You may watch the colloquium by clicking here.
Output cut: Nigeria leads in OPEC non-compliance with 50 unsold cargoes of crude
Nigeria and Iraq were reported not to have kept to their commitment to the huge production cut deal that had promised to reduce output by 9.7 million barrels of crude oil per day.
As opinions continue to differ on whether OPEC will extend its current oil output cut beyond June, available information has shown that not all members of the oil cartel complied fully with their agreed quotas for the month of May. This is despite the fact that the oil output by OPEC member countries reached its lowest in almost 20 years.
Available data from oilprice.com showed that OPEC members cut their output by 5.91 million barrels per day from the April level, producing 24.77 million barrels per day. This figure also showed a 4.48 million barrel per day of the agreed output cut, thereby representing a 74% compliance level.
Nigeria and Iraq were reported not to have kept to their commitment to the huge production cut deal that had promised to reduce output by 9.7 million barrels of crude oil per day.
Iraq was able to achieve just 38% compliance of its agreed output cut for the month of May, while Nigeria, which achieved a much lower compliance of the agreed output cut, recorded 19% compliance of what was agreed. Saudi Arabia showed the highest compliance, recording 96% of the agreed output cut.
Some have attributed the noncompliance of some members of OPEC to the agreed output cut, to the contractual obligations and commitment to buyers, given the short timeframe between when the agreement for the output cut was made and its implementation.
Meanwhile oil exports from Angola and Congo remained steady at high prices on Friday, while Nigerian oil fared lower amid huge inventory of unsold cargoes.
Nigeria continues to face some difficulty in the oil market, primarily due to sluggish demand from Europe; it has around 50 unsold cargoes of crude oil yet to be sold for the months of June and July.
Meanwhile, India has become one of the few buyers for the Nigerian oil. Indian oil firms bought about 5-6 million barrels of Nigerian crude oil last week and has bought about 2 million barrels as at Thursday this week.
President Muhammadu Buhari reshuffles NNPC's board of directors
Note that the former board included the late Chief of Staff to the President, Abba Kyari as a member. Stakeholders have since expected the President to reconstitute a new board to take over.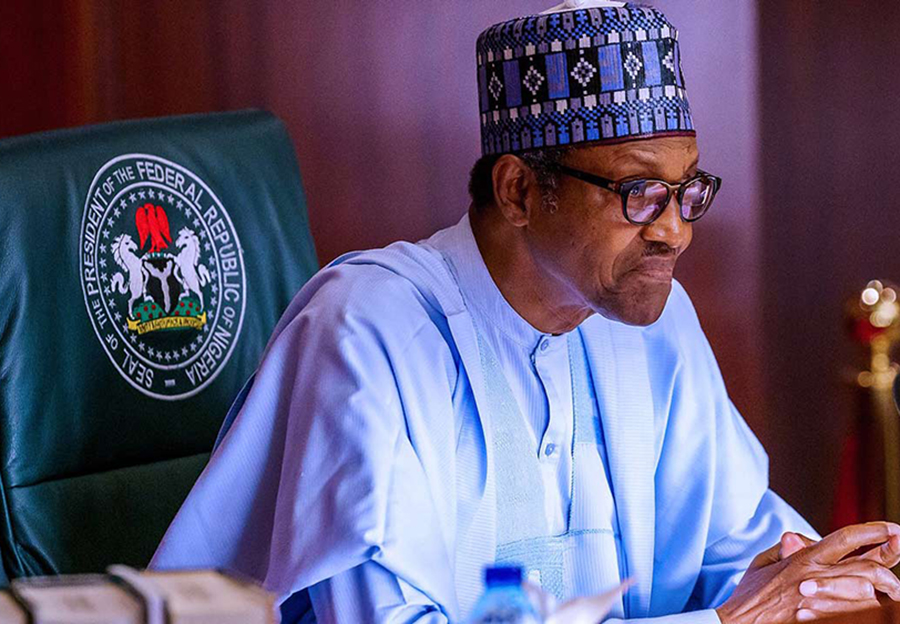 President Muhammadu Buhari has approved the reconstitution of the board of the Nigerian National Petroleum Corporation (NNPC) after the expiration of the tenure of the current board.
The newly constituted board members are expected to serve for a tenure of three years, effective immediately. They will take over from the last board, whose 3-year tenure officially ended in 2019. Information about this development is contained in a State House press release that was published on the official twitter handle of the Nigerian Presidency on Saturday morning.
READ MORE: Construction of ICT Parks nudges Nigeria into digital transformation
STATE HOUSE PRESS RELEASE

PRESIDENT BUHARI RECONSTITUTES NNPC BOARD

President @MBuhari has approved the reconstitution of the Board of the Nigerian National Petroleum Corporation (@NNPCgroup), after the expiration of the term of the board members appointed in 2016.

— Presidency Nigeria (@NGRPresident) May 30, 2020
READ ALSO: CBN and NIPOST open pilot microfinance branches
The newly constituted NNPC board is made up of six members from each of the geo-political zones in the country. The members include the following individuals:
Mallam Mohammed Lawal, representing the North West
Dr Tajudeen Umar from North East
Adamu Mahmood  Attah from North Central
Senator Magnus Abe from the South-South
Dr Stephen Dike from the South East, and
Chief Pius Akinyelure from the South West geo-political
READ MORE: Boko Haram: A protracted battle yet to be won?  
Of the six members, three are returning members on the board – Chief Pius Akinyelure, Mallam Mohammed Lawal, and Dr Tajudeen Umar from North East.
Note that the constitution of the new board is considered a welcome development, as it balances the representation of the six geo-political zones on the board. The previous constitution of the board was faulted for not being "balanced".
READ ALSO: Full text of President Muhammadu Buhari's 58th Independence day broadcast
Note that the former board included the late Chief of Staff to the President, Abba Kyari as a member. Stakeholders have since expected the President to reconstitute a new board to take over.
Get the Nairametrics News App