MTN loses 178,000 internet subscribers over 'data concerns'
[@MTNNG] total internet subscribers dropped by 178 thousand in June. Meanwhile, [@9MobileNGCare] continued its free fall as the company recorded another decline in total subscribers for over 2 years consecutively.
The latest data released by the Nigerian Communications Commission (NCC) revealed that the leading service provider of the industry, MTN Nigeria, lost 178,103 internet subscribers last month.
According to the data, MTN's total internet subscribers stood at 52.4 million in May this year, while the number dropped to 52.2 million in June. It should, however, be noted that this is the first time MTN Nigeria would lose internet subscribers in about a year.
Industry Statistics: The breakdown of the data showed that the total internet subscribers in Nigeria also dropped for the first time in one year. The total internet subscribers dropped to 122.2 million from 122.6 million subscribers in May. Hence, in just one month, internet subscribers declined by over 332,000.
It is important to note that the last time internet subscribers suffered setback was in June 2018, when the total internet subscribers dropped by over 347,000 in one month.
9mobile's continuous free-fall: The data also revealed that the number of 9mobile's active internet subscribers has continued to fall for over two years. In t June 2019, 9mobile suffered a dip as its internet subscribers declined to 9.03 million as against 9.35 million recorded in May 2019. Meanwhile, the company's market share in the entire industry remains 9% of the market or 15.96 million subscribers.
[READ ALSO: worrisome trend as 9mobile loses over 3 million subscribers in 2 years]
Meanwhile, Globacom recorded the highest number of subscribers in June 2019 with a  196 ,000 increase in internet subscribers.
On the other hand, Airtel saw an addition of 42 ,000 to its total internet subscribers in June.
However, on the market share, MTN maintains the lead with the largest market share of 65.25 million subscribers (38% of the total market).
The indigenous-owned Globacom is the second-largest telecommunication firm in Nigeria, as it overtook Airtel with a 27% share or 46.59 million subscribers to its services.
Airtel, whose shares were recently floated on the local and international exchange markets in June, witnessed a slow rise in market shares standing at 26.43% or 45.92 million subscribers.
Data concerns: The Nigerian telecommunication industry has been witnessing a rise in internet subscribers over the years, just as broadband penetration is rising. However, Nigerians have been made to bear the brunt of slow internet downloads despite high data plans.
The recently released data, Internet World Stats revealed that the country now ranks 7th in terms of countries with the highest numbers of internet users in the world with 111.6 million subscribers.
But an earlier report from the United Kingdom-based price comparison website, Cable, revealed that the country's internet download speed is one of the slowest in the world.
Similarly, as competition heightens, the service providers are equally introducing several strategies to woo customers. Investigations showed that almost all internet service providers recently reviewed their data prices. While prices of data dropped for some, Nigerians are complaining about poor network and quick exhaustion of data.
An internet subscriber told Nairametrics disclosed that"MTN has reduced the price of 2gig data from N1,500 to N1,200, but the rate the data gets exhausted is unexplainable. I get confused when a 2gig data plan finishes in less than 2-weeks. I am not concerned about the cost, but the rate at which it gets exhausted.
"Glo data speed is really frustrating. Although it is cheap, I barely enjoy it due to the very slow download speed."
"I recently had issues to use my Glo line to call MTN number several for days, and it left me really worried because people could not reach me."
Upshots: Our Analyst tried to call both MTN and Glo customer care service centres to inquire about the reasons for poor network witnessed in recent times. Glo admitted to having network difficulties for days but noted the issue had been resolved.
Though MTN subscribers dropped for the first time in a year, the drop may not be unconnected to the recent quick exhaustion of data bundles which Nigerians claimed is biting hard.
[READ FURTHER: Nigeria's internet download speed ranks one of the slowest in the world]
Fidelity Bank Plc must cover the chink in its curtains to keep rising 
Fidelity Bank Plc follows the narrative of top tier-2 banks, which have had better or easier years.
The Nigerian banking sector has consistently been one of the most profitable sectors in the Nigeria Stock Exchange market. However, in 2020, Deposit Money Banks (DMBs) have faced a flurry of impediments, which may have affected their solidity.
With reduced income from fee and commission implemented at the start of the year by the Central Bank of Nigeria, the paucity of foreign currency for international transactions, the resulting economic contraction from dire effects of the coronavirus pandemic, and the consequent operational constraints of keeping employees safe, 2020 is obviously fraught with numerous disorders for banking institutions.
---
Airtel is paying up its debts
Airtel's annual report revealed that the company has a repayment of $890 million due in May, as well as, an installment of $505 million due in March 2023.
Airtel's presence in 14 countries from East Africa to Central and West Africa would have been impossible without relevant financial investments. But, while the funds have been key to its growth in the past few years, many of its financial obligations are starting to mature quickly.
The Covid-19 pandemic has had negative economic effects on different sectors of the economy; however, the resilience of the telecom sector is evident in an increase in Airtel's income. The overall performance of Airtel increased with a revenue growth in constant currency of 19.6% in Q2 compared to 16.4% recorded in Q1, while revenue on reported basis increased by 10.7% to $1.82 billion, with Q2 revenue growth of 14.3%.
---
Unilever Nigeria Plc: Change in management has had mixed impact
9 months into the change of management, Unilever Nigeria Plc's performance in Nigeria has been largely underwhelming.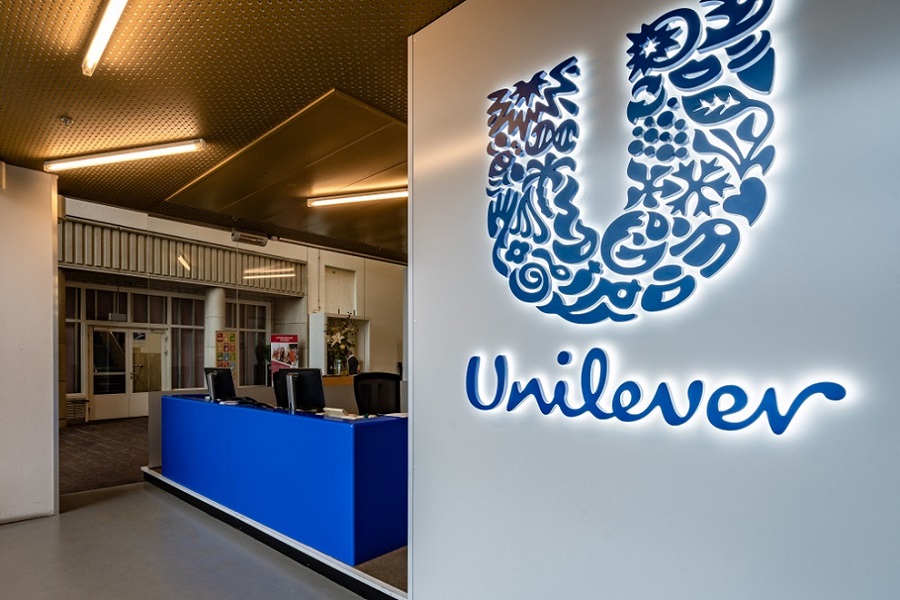 Change in the management of a company is never a walk in the park. Transitions usually take time to yield the desired results. Organizations can look to past successful managerial transitions for inspiration, but not for instruction because there is no defined playbook. The decision to replace Mr Yaw Nsarkoh, who served as the Managing Director of Unilever Nigeria Plc until the end of 2019 was plausible, but adjustments were never going to be an easy task.
Mr Nsarkoh had served as Managing Director of the company for 5 years and steered the course of its proceedings with remarkable skill up until the financial performance disaster which culminated in his resignation on November 28th, 2019.
---