Ecobank Transnational confirms Adepoju's appointment as CFO
Ayo Adepoju's appointment as the Group Chief Financial Officer of Ecobank Transnational Incorporated (ETI) has been confirmed by the company's board of directors.
Ayo Adepoju's appointment as the Group Chief Financial Officer of Ecobank Transnational Incorporated (ETI) has been confirmed by the company's board of directors.
This confirmation came three months after he was  appointed the bank's Acting Chief Financial Officer.
The announcement was made earlier Thursday through a statement signed by the Group Head of Corporate Communications.
The Group Chief Executive Officer, Ade Ayeyemi, whom Adepoju would be reporting directly to, said he is optimistic that ETI's financials are in the right hands going forward.
"We are pleased to announce Ayo's appointment as Group Financial Officer. During the period in which he has been performing the role in acting capacity, Ayo has shown clear capacity to lead our finance function. His financial acumen, industry knowledge and industry experience, including playing a key role in our recent inaugural Eurobond issuance, make Ayo very qualified to provide financial leadership and strategic vision to the bank. I warmly congratulate Ayo and look forward to continuing to work with him closely."
His Professional Career: Adepoju has had more than 15 years professional work experience, a considerable number of which has been spent at Ecobank Transnational Incorporated.
Prior to this time, Adepoju held several high-profile positions, including his role as the Head, Group Financial and Regulatory Reporting. Between August 2012 and June 2015. He held this role until he was promoted to the position of Vice President in charge of Group Finance in July 2015.
He has also had stints at both PriceWaterhouseCoopers Nigeria and PriceWaterhouseCoopers United Kingdom where he served  as manager between 2005 and 2012.
He graduated with a First Class degree in Accounting from the University of Lagos. He also  studied at the Warwick Business School and Harvard Business School.
Adepoju is also a Fellow of the Institute of Chartered Accountants of Nigeria (ICAN).
[READ: Ecobank taps into international capital market to raise $50 million Eurobonds]
Seplat appoints Emeka Onwuka as CFO
Onwuka has over 30 years' experience in financial services across Sub-Saharan Africa. 
Seplat Petroleum Development Company Plc. has appointed Mr. Emeka Onwuka as Chief Financial Officer and Executive Director, Lagos, and London.
The appointment takes effect from August 1, 2020.
The appointment was announced in a notice sent to the Nigeria Stock Exchange on Friday and has been ratified by the company's board of directors.
According to the notice which was signed by the company secretary and chief governance compliance officer, Mrs. Edith Onwuchekwa, the Board of Seplat is confident that "the wealth of knowledge and experience Onwuka brings will be a great addition to the Company".
Mr. Onwuka has over 30 years' experience in financial services across Sub-Saharan Africa. Mr Onwuka is a Partner at Andersen Tax Nigeria and holds various Board positions as Chairman; FMDQ Securities Exchange Limited; Director FMDQ Holdings Limited; Director, Ecobank Nigeria Limited; and Director, Bharti Airtel Nigeria.
He was also the former Group Managing Director /CEO of Diamond Bank Plc and former Chairman of Enterprise Bank Limited.
READ MORE: This is what Ngozi Okonjo-Iweala is up against
He is a Chartered Accountant, a Fellow of the Institute of Chartered Accountants of Nigeria, and a Fellow of Chartered Institute of Taxation of Nigeria.
Mr. Onwuka received his B.SC. in Political Science from the University of Nigeria, Nsukka, and holds an MBA from the University of Benin.
Explore Economic Research Data From Nairametrics on Nairalytics
He is an alumnus of the Lagos Business School, Wharton Business School and Harvard Business School.
Onwuka also holds the Nigerian National Honor, Officer of the Order of the Niger (OON).
Segun Agbaje elected into PepsiCo Board of directors
Mr. Agbaje will join the Board and the Audit Committee effective July 15, 2020.
Segun Agbaje, the Managing Director of Guaranty Trust Bank of Nigeria has been elected as an independent member of the Board of Directors of PepsiCo, the American owners of popular beverage, Pepsi and Moutain Dew.
According to the press release seen by Nairametrics, the Board of Directors elected Segun Agbaje as an independent member of the Board. Mr. Agbaje, 56, will join the Board and the Audit Committee effective July 15, 2020.
In his remark, PepsiCo Chairman and CEO Ramon Laguarta expressed delight in welcoming Mr. Agbaje to the PepsiCo Board.
READ ALSO: BankTech War: Segun Agbaje says GTBank not afraid of Fintech
"Segun is a well-respected and proven business leader with a deep understanding of complex businesses and fast-growing markets, particularly Sub-Saharan Africa where we recently acquired Pioneer Foods as part of our strategy to expand in the region. His experience in business transformation and passion for delivering consumer value will serve PepsiCo well as we continue our journey to be the global leader in convenient foods and beverages by winning with purpose," Laguarta said.
PepsiCo recently acquired Pioneer Foods, makers of Butterfield Bread. Pioneer Foods also acquired a major stake in Food ConceptPioneer, a leading baked goods company. Food Concepts are also the owners of the popular Chicken Republic quick-service restaurant chain in Nigeria.
The Chair of PepsiCo's Board's Nominating and Corporate Governance Committee, Daniel Vasells remarked,
"We look forward to Segun joining the PepsiCo Board and to the valued global perspective he will add to our team..His knowledge and experience of embracing and scaling new technologies and critical capabilities will be valuable as we continue to invest in opportunities that create shareholder value and deliver long-term sustainable growth."
Segun Agbaje also currently serves as a director of MasterCard Advisory Board Middle East and Africa. He holds a Bachelor of Science in Accounting and a Masters in Business Administration from the University of San Francisco.
Lamido Yuguda assumes duty as new DG of SEC
Yuguda says his management promises no respite for anyone who defrauds investors.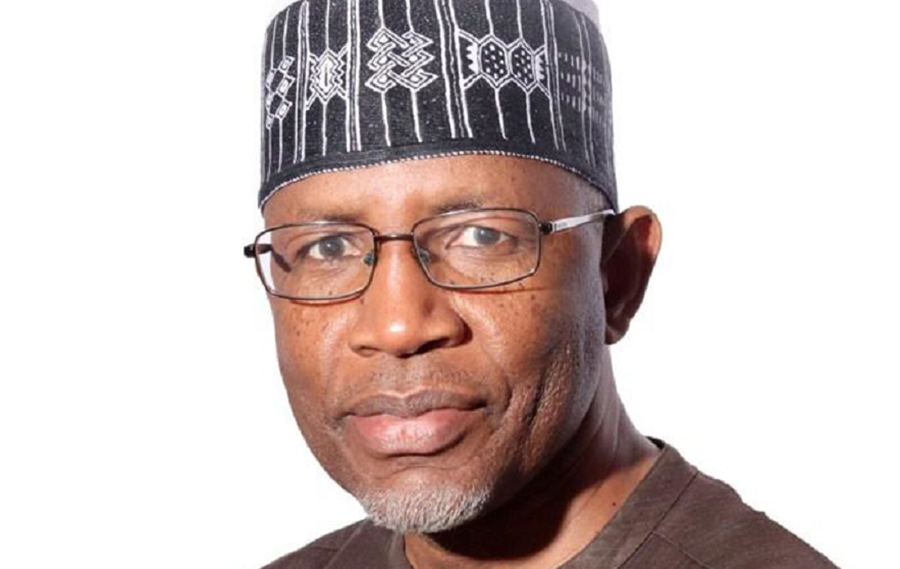 Mr. Lamido Yuguda, the new Director-General of the Securities and Exchange Commission (SEC), has started work at the capital markets regulatory agency. He assumed duty alongside three new SEC commissioners, namely – Mr Reginald Karawusa, Ibrahim Boyi, and Dayo Obisan.
Mr Yuguda announced that the SEC's capital market master plan of 2014 will enable Nigeria's capital markets to accelerate the development of the country's economy. He added that the SEC in the past 20 years has worked with industry stakeholders to implement initiatives that have improved the regulation and development of Nigeria's capital markets.
"Many of the initiatives have been successfully implemented while many others are work in progress in line with its objectives. Therefore, the continued implementation of the plan will be one of the major focus of the incoming management, while we also seek possible ways of strengthening it for enhanced impact. We would equally work towards improved market regulation, surveillance and general development," Yuguda said.
He added that the SEC would make investor protection the focus of the initiatives that will be implemented by the new management. Assuring the public that the new management would do its best to improve capital market regulation for the benefit of all stakeholders and warned defaulting operators would be punished.
READ MORE: Why Nigerians, NCDC DG are opposed to the new NCDC bill
"We want to assure investors that this market is for them and we are ready to do everything to ensure that we increase investor enlightenment through education, robust regulation and fair dealing. For those that want to defraud investors, there would be no respite," he added.
The outgoing Acting Director-General, Ms Mary Uduk said she was confident in the new management would improve on the achievement the SEC has built so far. Adding that the SEC has introduced reforms in the past few years that have led to regulatory milestones.
Mr. Lamido Yuguda is a holder of the CFA Charter and a Fellow of the Institute of Chartered Accountants of Nigeria (ICAN), with a B.Sc. degree in Accounting from Ahmadu Bello University, Zaria and an M.Sc. in Money, Banking and Finance from the University of Birmingham.
He is holds a Certificate in Financial Asset Management and Engineering from the Swiss Finance Institute, Geneva and a Certificate in Investment Performance Management from the CFA Institute, Charlottesville, Virginia, USA.