Dangote Refinery, Lekki Deep Sea Port turn Ibeju- Lekki to preferred destination for investors
Nairametrics highlights why real estate companies, investors, and prospective home owners have made Ibeju-Lekki their preferred destination.
Buying land and other similar properties can be very demanding as it requires a tough decision-making process. Securing a landed property is not as easy as strolling into a supermarket to get a box of chocolates off the shelf.
For the latter, all one needs to do is to pick the chocolate box one desires and make the payment, but for the former, there are various important factors a smart person should consider before making a purchase.  
The most important factor is the location of the property in consideration. After determining the location, every other decision revolves  around it. 
[READ MORE: Embattled Lekki Gardens in another fresh trouble]
Ibeju Lekki: Real estate companies, investors, business owners and prospective homeowners have made Ibeju-Lekki their preferred destination.
One only needs to pay a casual visit to the area to see how buildings and construction sites aggressively spring up everywhere. C

o

mpared to other 

areas

in Lagos

, t

he pace at which development is taking place in

 Ibeju-Lekki

 is 

staggering.

It was created out of the old Epe local government area in 1990.

Our analysts, who visited the area, observed that in the nearest future,

 it

will be a hub for

different industries

 as

 

v

arious companies are currently developing their facilities

there.

 
The selling points: The biggest factor behind the rapid development in the Ibeju- Lekki axis is the Lekki Free Trade Zone, home to the Dangote Petrochemical Refinery (one of the biggest refineries in Africa), and several industries. The refinery is expected to take off in a few years and spur massive growth in the area.  
Seaside view

 

Apart from the fact that Ibeju-Lekki is poised to become a commerce hub, it also attracts tourists, since some parts are located close to the Lagoon and beaches which include

Alpha Beach and the popular 

Elegushi

 beach. 

Land by the sea or lagoon always goes for a premium. 

Estates in the Area: Since Ikoyi and Victoria Island are way out of price,

Ibeju-Lekki is 

the next best place to buy land

 for the upwardly mobile. 

Already, 

it 

has several popular luxury estates, such as Oxford Estate, 

RichLife

 Estate, Rehoboth Lakeshore Estate

, etc.

 

A destination for schools:

Ibeju

–

Lekki accommodates some of the best 

schools

in the country. Some of them are

Debiruss

School, Caleb British International School, Abcel Academy

, Laura Stephens School, 

Albesta

Academy, The Livingsprings Schools, Greensprings Schools

, Ibeju High School, and Pan African University.

Healthcare facilities

:

 

The quality 

of

health facilities in the area are remarkable. Some of them are General Hospital Ibeju Lekki, First Graceland Hospitals, Vedic Lifecare Hospital, Luscent Hospital,

Healing Stripes Hospital, 

Mosunmola

 

Ajayi

 Hospital,

 etc.

 

Many luxury hotels have also made the area their home. 

 
Professional View: Nairametrics learnt that real estate firms and developers are using the prospects of the area as a marketing strategy to lure the public to invest in landed property. For them, the idea is to invest in the area now that it is less-developed and relatively affordable, as against when it will be fully-developed and more costly to secure a property there. 
Realtors

'

 

views

:

Precious, a representative

 of Adron Homes and Properties, one 

of the leading real estate firms in Nigeria,

 who 

s

poke to

 our research team 

said 

that 

Ibeju-Lekki is not only a centre of attraction for Nigerians alone, but for Africans at large.

Precious, a staff of Adron Properties revealed that the company campaigns

 for

 its properties in the area with Dangote Refinery, Lekki Deep Seaport, Lekki Free Trade Zone, Lekki Smart City Project, amongst others.

She said, 

"It is going to be more of an industrial/commercial area. They are spending billions of dollars every day in that axis."

When asked if returns

 

on purchased properties were 

considerable

, Precious made reference to a property sold

 by her company

 for N2.5 million about 5 years ago. 

"

A

s I speak to you now, we have a similar one that is going for nothing less than N20 million."

 

Also, the Managing Director/Chief Executive of Vine Realtors, 

Binalaifa

 Bolarinwa

,

 said

 investors were making a smart move

, 

as returns were certain.

According to Bolarinwa

, prices of land in the area range

from

 N600,000 

to

N15,000,000. According to her, she

 

sold a 

piece of 

land at Amen Estate, 

Eleko

 for N10,000,000 last year, and now she's selling a similar property for not less than N20 million.

She disclosed that lands close to Dangote Refinery are selling for N6-7 million, while they sold for N1.2-1.5 million last year.

 

Giving a nod to Bolarinwa's statement, representative of Rendeavour, Tim Beighton said properties situated in Ibeju Lekki keeps appreciating every day.
According to him, Rendeavour which is one of the largest city developers in Africa cut its 7 new cities project across the area because of the investment prospects in Ibeju Lekki.
Beighton maintained that Rendeavour's Alaro City project is serving the needs of property buyers in the Ibeju Lekki area.
Our research team also engaged a real estate firm on Twitter, @cwrelagos, and the company said that prices of land have doubled the amounts they used to be five years ago. This implies that investors get impressive returns on their properties, which increase with the passing of time.  Some residents who own the houses they live in confirmed that the value of their properties has doubled for them.   
Risky Business:  While there are numerous opportunities for individuals to purchase real estate properties in Ibeju-Lekki, there are also risks to be wary of; many buyers regret that they didn't carry out due diligence when making their purchase. 
The infrastructural development that will be introduced to the area in the nearest future would occupy some spaces

 which are government reserved areas, unknown to 

many individuals

.

One of 

such

 places 

is Ode-Omi. Despite the highly publicised development that will take place in the area, many are unaware that former Governor of Lagos State, 

Akinwumi

 

Ambode's

 Smart City Initiative is designated for the area. 

One of the landlords in the area admitted that he was aware that the place is designated for the Smart City but 

expressed hope that

he would be lucky enough not to be affected.

The landlord

, 

who 

pleaded anonymity, 

also lamented how people had been falling prey 

to

 fraud

sters 

while purchasing lands in the area.

S

ome lands

 at 

Sangotedo

, located in 

the 

Ajah

-Ibeju Lekki axis

 

have

 also

 been allocated for

 

government 

schemes

.

Bolarinwa,

 the real estate developer, who toured the area 

with 

our research team lamented that some, in 

the

haste to become landowners in the area, had unwittingly purchased committed lands.

 
[READ ALSO: Aliko Dangote's thoughts on the herdsmen crisis]
Our research team also learnt that some lands in Kaiyetoro of the Ibeju-Lekki area marketed by real estate agents, fall within the proposed Iberekodo Government Scheme.  Those interested in buying land here must be very careful in order to not purchase land that has been marked for government use. 
Illegal reselling: It is common knowledge in the Ibeju-Lekki area that there are fraudulent activities perpetrated by some land sellers.
Land in Ibeju- Lekki is largely held by various families, then sold in bits to individuals and companies. 

During our visit to the area, we couldn't find a victim to interview but we learnt from reliable sources that some buyers paid twice for their lands twice as a result of dispute.
According to a bricklayer who was spotted at a construction site, there had been incidents where people purchased lands wrongly.

"I have witnessed a situation 

where

 a particular man purchased land here from someone who presented himself as the head of the family that owned the land, and on the day he started developing his property, some persons came and presented themselves as the rightful owner

s

 of the land by inheritance."

 

 
Finally, Ibeju-Lekki is evidently an area of promise for property developers and aspiring landowners. It is profitable to get in on it while the area is still growing, but prospective buyers should ensure that they proceed with caution to avoid losing money.
elev8 launches new Nigeria Academy, to host event series on Nigeria's digital future
The event will bring together experts in business, digital technology and economic development to amplify Nigeria's digital dialogue.
Global technology training company elev8 is delighted to announce the launch of its new academy in Lagos with a series of online events focused on digital transformation in Nigeria.
The Knowledge-based Economy – A Pathway to Nigeria's Digitally Enabled Future is an opportunity for business leaders to participate in Nigeria's digital dialogue with industry experts, technology trailblazers and government leaders.
C-suite executives and digital leaders across the country are invited to join elev8 for a special series of events exploring the impact of new technologies and digitalization, as well as the potential risks to economic growth, such as Covid-19.
Digital enablement is increasingly becoming a hot topic for global businesses. In the next few years, the digital economy is projected to be responsible for a quarter of global GDP.
Across the world, businesses are accelerating digital adoption to establish a competitive edge, drive growth and ensure efficiency. For Nigeria to compete on the world stage, investment in new technologies and skills is essential in supporting a transition to a knowledge-based economy.
Digital Event: The Knowledge-based Economy – A Pathway to Nigeria's Digitally Enabled Future
30 November – 3 December
The event will commence with the release of a cutting-edge research report on November 30. Produced in conjunction with BusinessDay Research and Intelligence Unit.
The report examines the impact of digital transformation on Nigeria's economic growth over the next three years.
On December 1, participants will gain valuable insight on the digital strategies and tactics deployed by leading market players in an exclusive masterclass, Digitize or Die, hosted by award-winning technology and digital innovator, Sabine VanderLinden.
The event will close on Thursday, December 3 with a live digital dialogue, featuring an expert panel of digital specialists, government figures, and business leaders, looking at the ways that digitization will impact Nigeria's economic development.
To find out more, or register for the event, please visit: www.elev8me.com/nigeria20
ValuAlliance distributes value fund of N10 per unit for H1, 2020
ValuAlliance Value Fund has declared the distribution to unit holders, the sum of N10.00/unit for the financial year ended June 30, 2020. 
ValuAlliance Value Fund ("Value Fund" or the "Fund"), formerly called the SIM Capital Alliance Value Fund, has declared the distribution to unit holders, the sum of N10.00/unit for the financial year ended June 30, 2020. 
This is according to a notification by the firm, sent to the Nigerian Stock Exchange market and seen by Nairametrics.
The latest distribution indicates a decline of N1/unit when compared to its distribution in the corresponding period last year. 
(READ MORE: SEC reinstates DEAP Capital's Board)
The key highlights of the recent notification include:
Annual General Meeting Date: 21st December 2020

 

AGM Venue: 33A Alfred 

Rewane

 (Kingsway) Road, Ikoyi, Lagos, Nigeria

 

Proposed Distribution: ₦10/unit

 

Qualification Date: 9th December 2020 

 

Closure of Register Date: 10th December 2020 

 

Payment Date: 23rd December 2020

 
What you should know 
 

The Value Fund is a closed-end Fund registered and regulated by the Securities and Exchange Commission (SEC), whose units are listed on the main board of the

NSE.

 

Th

e Value Fund

 

for the year ended June 30, 2020 

achieved 

a 

g

rowth of 2.83%

 

Year-on-Year, with a cumulative return

 of 125.32% since inception, which translates to a 9-year Internal Rate of R

eturn (IRR) of 12.06%.
Nigeria generates N416.01 billion from Company Income Tax in Q3 2020
Total company income tax generated increased by 3.48% in Q3 2020, compared to N402.03 billion recorded in Q2 2020.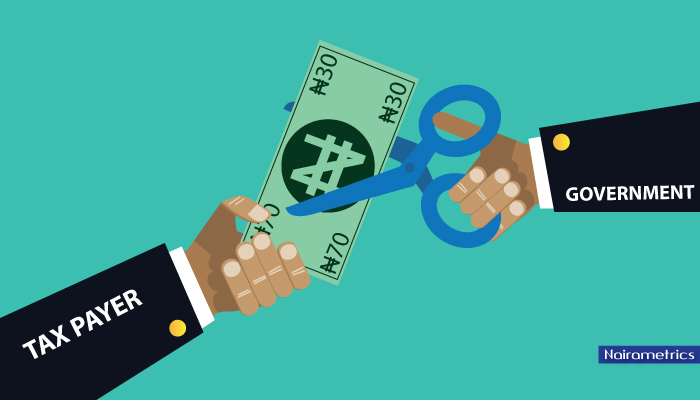 Nigeria generated the sum of N416.01 billion from Company Income Tax (CIT) in the third quarter of 2020. This was revealed in the Company Income Tax by Sectors report, recently released by the National Bureau of Statistics (NBS).
According to the report, the total CIT generated increased by 3.48% in Q3 2020, compared to N402.03 billion recorded in the previous quarter (Q2 2020). It reduced by 20.13% compared to N520.89 billion recorded in the corresponding quarter (Q3) of 2019.
Highlights
Company income tax generated year-to-date sums up to N1.11 trillion as against N1.26 trillion in the comparable period of 2019.
Professional Services including Telecoms generated the highest amount of CIT with N55.52 billion generated, closely followed by Other Manufacturing with N42.03 billion.
Banks & Financial Institutions generated a sum of N24.05 billion.
Mining generated the least, closely followed by Textile and Garment Industry and Local Government Councils with N120.93 million, N167.51 million, and N321.72 million generated respectively.
Out of the total amount generated in Q3 2020, N244.70 billion was generated as CIT locally, while N70.34 billion was generated as foreign CIT payment. The balance of N100.97 billion was generated as income taxes from other payments.
Automobiles and Assemblies grows CIT by 994%
In terms of sectors with the highest increase in company income tax remittances, the Automobiles and Assemblies sector grew its CIT by 994%, from N81.6 million in Q2 2020 to N892.7 million. It was closely followed by the Gas sector, which grew its CIT by 626% to stand at N4.76 billion from N655.5 million.
On the flip side, transport and haulage services recorded the highest decline in company income tax, as it reduced by 76% to stand at N7.35 billion from N31.1 billion. This is closely followed by Banks and financial institutions, which declined by 51% to stand at N24.1 billion.
Bottom line
The rise in company income tax is an indication of the Nigerian government's move to improve the generation of revenue from the fiscal side as against oil exportation. However, the halt in economic activities due to the COVID-19 pandemic contributed to the year-on-year decline in company income tax.