Company Profile: How profitable is Cutix Plc considering its dominance?
It is in this regard that Cutix Plc has been playing a major role over the past three decades, manufacturing and distributing assorted, quality cables used in the conduct of electricity across the country.
The importance of stable electricity in the quest for economic development can never be overstated. Unfortunately, many factors (mainly infrastructural inadequacies) have continually militated against the actualisation of stable electricity in Nigeria. It is in this regard that Cutix Plc has been playing a major role over the past three decades, manufacturing and distributing assorted, quality cables used in the conduct of electricity across the country.
For our company focus this, we shall be focusing on this Nigerian company. Let's take you through everything you need to know about Cutix Plc's effort to redefine the cable industry. We shall also be examining the company's business model, products, target market, ownership structure, investment prospects, and most important the financials.
About the company
Incorporated in 1982, Cutix Plc is an Nnewi-based cable manufacturing company which was established in 1982. The company manufactures and distributes various kinds of cables such as electrical wires, telecommunication wires, to automobile wires. Some typical examples of the company's wide range of products are insulated copper conductors, PVC insulated, and sheathed flat twin/three-core copper cables. Others are low tension bare aluminium conductors and reinforced aluminium conductor steel wires.
Cutix Plc also manufactures bare stranded copper conductors as well as bare copper conductors which are used for earthing electrical installations and the production of copper cables.
[READ: FOCUS: The drum business has failed Greif Nigeria Plc in 2018]
The company's incorporation and NSE-listing
Cutix Plc is the brainchild of Dr Ajulu Uzodike who resigned from a well-salaried job at Raychem Corporation in 1981, to establish one of the foremost wire manufacturing companies in Nigeria. In the early days of the company, he used Adtec Limited (a venture capital firm he also founded) to kick-start some of the initial projects.
According to information available on the company's website, Cutix Plc started operations with a startup capital of about N400,000 which was collectively raised by the founder and eighteen others; consisting of his friends and his family members.
The company was initially incorporated on November 4th, 1982 as a private limited company before it transformed into a publicly-owned company. Its shares were then listed on the Nigerian Stock Exchange's main board on December 8, 1987. Cutix Plc currently has a market capitalisation of N2,906,181,342.90. 
[READ THIS: Focus on Notore Chemical Industries Plc's commitment to Africa's food security]
Following Cutix's listing on the NSE, which made it the first Eastern Nigeria-based company to do so, it was able to raise the necessary capital to facilitate its expansion drives. Consequently, the company built its own factory/several cable production lines, installed and commissioned more machines, and obtained more licenses from the authorities. 
The company's ownership structure
About 60.38% of the company's shares are currently held by the investing public. The remaining 39.62% shares are split thus:
        

Uzodike Gilbert Obiajulu: 90,172,226 units, holding (10.24%).

        

R.C Onyeje And Company (Nig) Ltd: 55,416,000 units holding (6.29%).

        

Nsoedo Samuel: 54,333,333 units holding (6.17%).

        

Nigerian Reinsurance Corporation: 53,333,333 units holding (6.06%).

        

Nzewi Christopher Emengini: 50,571,310 units holding (5.74%).

        

AMI Nigeria Limited: 45,093,991 units holding (5.12%).
The company's founder and other top executives
Dr Gilbert Obiajulu Uzodike is the Founder of Cutix Plc. Born in 1949 in Onitsha, he studied for his primary and secondary school education in Eastern Nigeria before proceeding to the University of Lagos where he obtained a B.Sc. Mech. Engineering in 1974. He then proceeded to Harvard Business School, where he obtained an MBA in 1977.
He has founded and managed several companies asides Cutix Plc, following his successful career as an employee business executive. These companies include cosmetics manufacturing company Ugora Limited, Raychem Adtec Limited, Adswitch Plc etc.
He currently sits on the board of quite a number of establishments, including his position on the Board of Trustees of the Anambra State Security Trust Fund.
Other notable executives/board members of the company are-
Mrs Uche C. Igbokwe (CEO)

AMB. Okwudili Nwosu (Chairman)
Mr. Nnamdi Ike (Non-Executive Director)
Mr. Mathias Umego (Independent Non-Executive Director)
[READ FURTHER: Focus on this small-cap company and its very 'salty' business]
The company's target market
Cutix Plc targets everyone, particularly real estate developers, governments, electricity companies, private companies, and anyone else who deals in the construction of residential and office buildings. It also targets telecommunications companies like MTN and 9mobile, who make use of telecommunication wires such as those manufactured by the company.
But the company faces competition
Cutix Plc faces competition from various quarters, including those posed by other cable manufacturers in Nigeria such as Coleman Technical Industries Limited which, though not listed on the Nigerian bourse, is still one of the biggest names in the sector. Other competitors are Sinitor & Co Nigeria Limited, Emarvel Electrical Cables, Berliac Engineering Cables Limited, and Vecan Cable Limited, etc.
Note that out of all the cable manufacturing companies in Nigeria, Cutix Plc is the only one whose shares are publicly traded on the Nigerian Stock Exchange.
Focus on the company's financial performance
The company's unaudited third quarter 2019 result shows that it earned a total revenue of N4.1 billion as against N5 billion worth of revenue earned during the comparable period in 2018. Unaudited profit for Q3 2019 stood at N300 million as against N440 million in Q3 2018.
Over the past five years (i.e., between 2014 and 2018) Cutix Plc's revenue has been on a steady rise. The company reported N2,234,959,000 for the year ended April 2014. By the end of FY 2015, revenue had increased to N2,358,412,000. The rise is similar to 2016, with N2,835,863,000. By 2017, total revenue had reached N3,675,712,000 and in 
[READ: Is Nestle Nigeria's recently-launched seasoning brand even necessary?]
Similarly, Cutix Plc performed relatively well in terms of profits. The company recorded a profit after tax of N207,116,000 in 2014. However, profit decreased to N149,209,000 in 2015, only to increase yet again to N190,551,000 in 2016, N257,498,000 in 2017, and N440, 295 in 2018.
In conclusion, Cutix Plc is doing okay, although it can do better. This is a truth that even the management of the company acknowledges. This explains why they are making serious plans for the future by developing "a new power plant, where power cable of all sizes in low voltage varieties of PVC, PE and XLPE will be produced." It is expected that this move will, among other things, build capacity, while ensuring that they reach newer markets even as they, in turn, make profits.
MainOne Cable: A decade-old journey to bridging the digital divide in West Africa
In just a decade, MainOne has grown in leaps and bounds from its little beginnings to becoming recognized as one of Africa's biggest cable companies.
MainOne Cable Company Nigeria Limited recently celebrated 10 years in the business of bridging the digital divide in West Africa.
As the provider of the first privately owned, open access 7,000-kilometer undersea high capacity cable submarine connection in West Africa, MainOne continues to attract the interest of individuals, corporate bodies and government institutions across the continent.
READ: MainOne named Microsoft Azure ExpressRoute Connectivity Provider for Nigeria
However, MainOne was among six telecom operators recently mandated by the Nigerian Communications Commission (NCC) to submit their yearly financial statements, within 7 months after the end of their financial year.
The company, though celebrated, is not without its challenges, which its financial statements would make clearer. However as we await the submission of the statement, Nairametrics looks into MainOne in this week's Company Profile to understand what makes it tick.
READ: Facebook is building $1 billion high speed internet across Africa
How it started
Funke Opeke returned to Nigeria in 2008, where she was faced with ridiculously poor internet connectivity, so she decided to do something about it.
She started Mainstreet Technologies, the developers of MainOne Cable in the same year, to serve as a service and network solutions provider, not only in Nigeria but in West Africa.
What is now recognized as one of Africa's biggest cable companies started with all of Opeke's savings as start-up capital. She encountered stiff challenges related to raising more capital to take care of the foundational works, feasibility studies, business plans, and technical plans. However, the company was able to pull through.
READ: MainOne commences construction of cable landing station in Abidjan
On April 28, 2008, Main Street Technologies awarded a turnkey supply contract for the MainOne Cable System to Tyco Telecommunications. After completing and commissioning the project, MainOne went live on July 22, 2010.
The company has since grown in leaps and bounds from its little beginnings. Its connections extend from Portugal to West Africa, with Cable Landings Stations along the route in Accra (Ghana) and later to other countries in Africa like Dakar (Senegal), Abidjan (Côte d'Ivoire), and Lagos (Nigeria).
READ: Rack Centre to create West Africa's largest data centre in $100m expansion
The Phase1 cable system spans 6,900 kilometres. Additional connectivity extending to Angola and South Africa occurred in the Phase2 of the project.
In 2015, the company started operations of MDXi, said to be Nigeria's largest Tier III Data Center, and extended a submarine cable from Lagos to Cameroon.
READ: Facebook, MainOne romance to birth high speed internet for Ogun and Edo
Operations and unprecedented glitch
MainOne is in the business of providing telecommunication services and offers wholesale broadband services through a system of cable networks and fiber optic infrastructures.
With its services acclaimed to come at fair charges, MainOne Cable has in its clientele, telecommunication operators and providers, governments, large enterprises, and schools across 10 West African countries.
The company claims that its decision to provide its services at rates that are less than the current international bandwidth prices in the region is to encourage local content development via skills transfer of critical networking technologies and job creation, with the location of the network operational center (NOC) in Nigeria.
READ: Africa's internet economy has the potential to reach 5.2% of the continent's GDP by 2025 – Goggle/IFC
Main Street Technologies is also backed by influential investors such as the Africa Finance Corporation, the Pan-African Infrastructure Development Fund (PAIDF), and a couple of Nigerian banks.
In 2018, the company recorded a 74-minute glitch during a network upgrade that caused some Google global traffic to be misrouted through China. This temporary disruption attracted immediate reactions from critics, but the company assured that stringent processes had been put in place to prevent a repeat of such outage in the future. To its credit, there has been no other record of such.
READ: Nigerian passport holders have access to just 2.1% of the world's GDP – Forbes
Financials
In an interview with Nairametrics in 2017, Opeke stated that the company was yet to attain profitability, but was making strategic investments that would pay off in the future. However, with the last publicly available statement being that of 2014, there is no way to ascertain what level of progress has been made in the last 6 years.
The 2014 financial statement was audited by KPMG Professional Services at the time when Babatunde Dada was still CFO. The report showed progressive growth in the company's fortunes from 2011 to 2014. However, all of the company's expenses went up, despite the various cost optimization programs implemented.
READ: N1.5trillion accumulated losses of NNPC, a serious going-concern risk – PWC, SIAO Partners
Profit before tax grew from N146.8 million in 2013 to N189.6 million in 2014, while total revenue grew from N1.1 billion in 2013 to N1.7 billion in 2014.
In 2020, the COVID-19 pandemic and other incidents also took their toll on the company's finances. During the company's 10 years celebration recently, Opeke pointed out that the cost of the company's services had become slightly expensive due to power challenges and the currency volatility in the country.
However, she said that the company was working towards deploying smarter policies to further realise its vision. She also noted that the company was in the process of winding down its foreign debt obligations and increasing exposure to Naira loans, to shield itself from the impact of the fluctuating exchange rates, since its customers paid for services in naira.
READ: Tizeti, MainOne extend partnership to expand highspeed WiFi services in Africa 
Management  
A decade after its establishment, Opeke still runs MainOne Cable as the Chief Executive Officer, while Anil Verma serves as the Chief Technical Officer.
Others are:
Solanke Abimbola, Chief Finance Officer; Tinuola Ipadeola, Head of Corporate Services and Development; Gbenga Adegbiji, Chief Operations Officer MDXi; Abayomi Adebanjo, General Counsel; and Olawale Fayose, Company Secretary.
READ: 28 million merchants to be granted crypto usage on PayPal
Heading the Board of Directors is Fola Adeola as Chairman, while Dapo Oshinusi, Taiwo Okeowo, Bennedikter Molokwu, Innocent Ike, Souleymane Keita, Banji Fehintola, Sipho Makhubela, George Olaka, Sandeep Fakun, and Praveen Beeharry, are all Directors.
With this calibre of talents and seasoned professionals on its management team, the mystery shrouding its financials becomes worrisome.
READ: SAHCO acquires eco-friendly electric tractors for its ramp operations
Recognitions
The over $400 million infrastructural investments in West Africa have made noticeable impacts across the economy and earned MainOne a number of recognitions and awards.
In 2019, MainOne was awarded the Datacloud Africa Award for Excellence in Data Center (Africa) and Africa Cloud Service Provider of the Year, Nigeria Business Leadership Award for Connectivity and Data Centre Service Provider of the Year, and BoICT Award for Best Tier III Data Centre in Nigeria – MDXi.
READ: Huawei ranks No.1 in 2019 Data Center Interconnect Market Share outside of North America
Others are NTITA Telecoms Wholesale Provider of the Year (2017), Lagos Chamber of Commerce and Industry Award for Excellence in Broadband Infrastructure (2016), Frost & Sullivan Best Practices winner for the Nigerian Data Center Customer Value Leaderships Award (2014), Ghana Telecoms Awards: Telecom Wholesale Carrier of the Year (2013), and Nigerian Telecoms Awards: Broadband Company of the Year (2011), African Telecom Hall of fame – Best Telecoms project of the year (2010), amongst others.
READ: Elon Musk surpasses Bill Gates' wealth, now worth $128 billion
Bottom line
Besides acting in line with the new NCC policy, the Management of MainOne will have to do something about making the financial reports available to the public. Not only will this satisfy stakeholders' curiosity, but it will also keep interested and potential investors abreast with the progress made so far and help them determine where assistance is required.
Kuda Bank: Changing the face of banking for the millennial
Kuda Bank's model saves conventional banks the heavy cost of running network branches, further translating into free banking services for customers.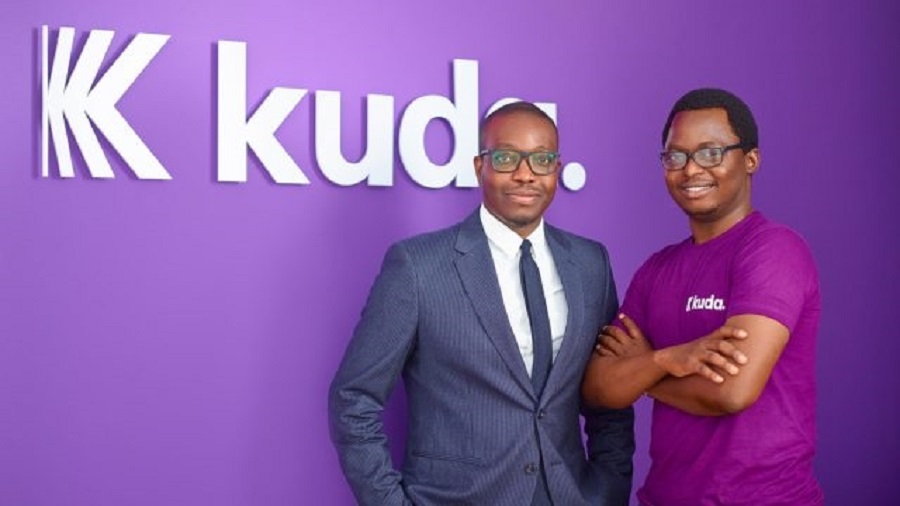 The now-frequent presence of agitated customers in long queues in the banking hall emphasizes the need for a wholly digital bank.
Kuda Bank is the first institution that comes close to meeting this need, where customers can carry out all their banking transactions without having to visit a physical branch.
Kuda Bank, founded by Babs Ogundeyi and Mustapha Musty, started out in 2016 as Kudimoney ("the bank of the free"), online-only savings, and lending platform, and had gone through a couple of funding rounds before transitioning into Nigeria's first actual digital-only bank without a physical location.
Speaking after Kudimoney got its full banking license from the Central Bank of Nigeria and transitioned into Kuda Bank, Babs Ogundeyi said: "We're excited to usher in a new era in consumer banking and serve the many Africans, who we believe are frustrated with traditional banks Starting with Nigeria, we'll launch a new kind of bank with a continued focus on improving our members' financial lives rather than trying to burden them with hidden fees and excessive charges"
(READ MORE: Customers' data: Coinbase received 1,914 requests from FBI, SEC)
This move made it clear that Kuda bank is not just another savings app or mobile wallet but an actual bank. The bank's deposits are insured by the Nigerian deposit insurance corporation (NDIC).
A model for the Gen Z
Kuda bank is modeled for the Millennial and the Gen 'z' internet-savvy population, providing them the same banking services irrespective of location, but without the time and stress that comes with conventional banking.
It is an all-round improvement of the banking services. For instance, users can open a Kuda account by simply downloading the app and signing up, after which they get a free debit card delivered at no cost nationwide within two weeks.
With these, one can easily save the time of queuing in the bank and resolve complaints from a mobile device without having to visit any bank.
To make it easy for users to resolve transaction issues that may occur while using the app, Kuda provides the 30-digit session ID for every transaction.
This isn't an industry standard and normally, you have to call your bank to request this reference number when things go wrong.
(READ MORE: Stanbic IBTC Holdings Plc appoints Sola David-Borha as Non-Executive Director)
Anticipating user needs and providing convenient solutions, in Kuda's thinking, should define the age of digital banking.
Kuda Bank also has an automatic savings option where users can save automatically and earn up t0 15% annual interest.
The bank charges, card, and account maintenance fees which have become a nightmare to Account holders, do not apply to the Bank.
As part of the launch promotion, the bank offered 25 free interbank transfers monthly for all customers who opened a Kuda account before January 1, 2020 while extra transfers to other banks cost N10 each.
Kuda has a wide branch network where customers can make deposits for free, thanks to its partnership with three of Nigeria's biggest banks.
Debit cards are also issued by access bank, pursuant to a license from Visa International & Verve.
Speaking at the bank's first town hall meeting at Radisson Blu Hotel, Ikeja, CEO, and founder Babs Ogundeyi explained that the model saves the bank heavy cost of running network branches, and this further translates into free banking services for customers.
(READ MORE: Protecting your money from fraudsters)
The bank also offers a high level of security to protect customers' personal information from unauthorized use, and allows them to freeze debit cards from the app when it goes missing.
Other security features include; a validation mechanism for every user, a circuit-breaking mechanism that flags down transactions higher than the usual range. This way, if a customer that usually does ₦50, 000 transfers, suddenly attempt an N500, 000 transfer, it will be flagged to alert the customer of a potential mistake, or of a fraudulent transaction.
Partnerships and collaborations
Besides its partnerships with Access Bank, Guaranty Trust Bank, and Zenith Bank, Kuda Bank recently became the first Nigerian bank to be added as part of the Binance P2P payment options, making it possible for people carrying out Peer trading of cryptocurrency on Binance to make and receive payments with their Kuda Account.
(READ MORE: Implementation of revised service reflective tariff by Ikeja Electric)
Its 'Spend and Save' feature is similar to what is found on other Fintech apps, and it automates the removal of 2% of every expense made from the user's balance as savings for a rainy-day fund.
Like other competing Fintech, Kuda Bank also has to do a KYC feature that verifies user information using the Bank Verification Number (BVN).
But the absence of a physical branch means that Kuda bank services cannot be used by a first-time account holder.
There is the hope that the bank would address this issue with a BVN feature that gives it independence from other banks, but the technology with which this is to be achieved is not yet certain. It may also consider providing loans.
More players in the space means that in no time, the competition will be based on customer-friendly rates and excellent services.
We wanted to help users pay themselves first – Piggyvest
In a chat with Nairametrics, Joshua Chibueze talked about the idea that sparked the birth of PiggyVest.
Imagine that you put all your money in one jar, and all your bills in another jar. Chances are that the jar of bills is the one that would never run dry.
Month after month, people spend a huge percentage of their income on living expenses from rent to food, transportation, utilities, and the likes. More often than not, they forget to set aside a little money for themselves. Simply put, they pay everyone else but themselves.
This was the concept around which Piggyvest (formerly Piggybank) was built. Speaking at the Nairametrics Business Half Hour show, Co-founder of Piggyvest, Joshua Chibueze, said that the purpose of Piggyvest was to help people create an automated system, where they could pay themselves first, by setting aside a fixed amount or percentage, before making other expenses.
READ: World's largest oil company to pay $75 billion annual dividend, despite plunge in profits
Describing the Fintech, Joshua posed a number of questions, "Piggyvest is that place you keep money that is your own money. Beyond having multiple bank accounts, how do you pay yourself? You work month after month, and pay bills, but where do you pay yourself? Where do you keep money that belongs to you and only you? How do you plan towards those heavyweight bills."
How a piggybank tweet birthed PiggyVest
On the last day of December 2015, a lady posted a tweet that went viral. The tweet detailed how she had saved N365,000 by faithfully setting aside N1000 in a wooden piggy bank every day of the year. According to her, she ensured to pay herself, by setting aside the sum before making any other expense.
As people continued to share the post and comment about how they might not have the discipline to accomplish it, Joshua and his team (Odunayo Eweniyi, Somto Ifezue, and others, who were working on PushCV at the time), decided to find a way to digitize the process, so salary earners and the self-employed could also set aside money for their personal projects and financial goals. They sampled thoughts from some of their PushCV clients and found it was a concept many would really be interested in.
Three weeks later, the first version of Piggybank had been launched, although it took till April 2016, before the fully tested version was ready for use.
"It was not all easy because we were trying to do something no one had done in Nigeria. The other companies doing something similar were outside the country, so all we had to rely on was the customer feedback."
No member of the team had any banking experience, so building the app was a total reflection of customer feedback and user experience. Notwithstanding, they understood that people were concerned about the security of funds; hence, they gradually progressed to the use of bank-level security to ensure against hacking.
In subsequent years, the team added an extra layer of security with a two-factor authentication preventing transactions, unless the user could provide the password and the answer to the security question.
Other steps include; SMS verification instead of email verification, as e-mails are more susceptible to hacking than mobile numbers.
From 1,000 to over 1 million users
At the outset, the intention was to get to the first 1000 users. "We felt that if we could get to 1000 users, it would be worth it. We ran on our funds and did not make any money in the first year, because we were still trying to understand our users and find our feet," he said.
After successfully helping users save 21 million in the first year and over 70 million in the second year; the company attracted investors, and by 2018 they had secured a $ 1.1million round in seed funding. This came as a plus, because the business had grown organically at the time, and was already profitable enough to sustain its operations.
Fintech versus Asset managers
Piggybank first partnered with a couple of Microfinance banks, before partnering with a Commercial bank. In 2018, they raised some $1.1million from investors and acquired a microfinance bank license, a money lenders license, and a cooperative license, allowing them to operate a Trustee agreement with an external asset manager.
There are products tailored for different reasons, so people trying to establish their savings culture could go for an option that allows them to save consistently, and withdraw once in a quarter. There are also options that could allow users to steadily build an investment culture, and others meant for people saving towards a project.
In April 2019, the company rebranded and became Piggyvest. It currently serves over a million users, helping them save and invest "billions of Naira every month that they would probably be tempted to badly spend."
The more interesting part is that there are no fees for the services, but customers get to make some money, as Piggyvest splits the returns with customers; however, users may have to pay a 2.5% charge, when a customer withdraws his funds before the agreed date.
READ: Effective financial planning after taking a pay cut in Nigeria
Breaking the trust challenge
Financial institutions in Nigeria generally have to deal with the challenge of trust deficit among the customers, but this is even more for fintechs like Piggyvest. According to Joshua, despite taking added measures to secure customers' funds, any delayed transaction tends to breed some distrust among the users, and the company has to deal with this by providing information.
"This is the reason why we don't do more of marketing but prefer to let people sell us with their testimonies. Customers tend to believe more the testimonials from other satisfied customers, and this how we have gotten over 1.5 million users and improved customer trust," he explained.
When the economy went into lockdown, the business showed itself to be pandemic proof, as savings improved after the initial shock. The remote working policy was introduced, so that even in the aftermath of the lockdown, operations continued unhindered.
"We are a customer-centric brand, and the feedback from customers is our motivation. We are out to give them the best experience ever," he concluded.