Access Bank and Union Bank refute acquisition rumours, but history contradicts claims
Africa's largest lender by customer base, @myaccessbank, has reacted to media reports that it is planning to acquire @UNIONBANKNG less than six months after acquiring Diamond Bank Plc.
Africa's largest lender by customer base, Access Bank Plc, has reacted to media reports that it is planning to acquire Union Bank of Nigeria Plc less than six months after acquiring Diamond Bank Plc.
In a statement published on the Nigerian Stock Exchange (NSE) and signed by the Company Secretary, Sunday Ekwochi, Access Bank urged its customers and the general public to ignore the report as there's no truth in the assertion.
Access Bank went further to state that there is no on-going discussion with Union Bank or any of the company's stakeholders with respect to acquisition plans.
"Our attention has been drawn to recent social media report of Access Bank Plc is engaged in talks to acquire Union Bank of Nigeria Plc.
The Nigerian Stock Exchange and the general public are hereby advised to discountenance such rumour as same is devoid of truth. The Bank is not engaged in any discussion with Union Bank of Nigeria Plc or any of its shareholders regarding any such transaction." Access Bank said in the statement."
Union Bank also denied consolidation talks, stating it is "mere rumour and speculation'.
However, history picks holes in Access Bank's statement, as we shall see shortly. Recall that the tier-one bank (i.e., Access Bank) had merged with Diamond Bank Plc in March after informing their investors and customers in December 2018 that the company is looking to merge in order to strengthen its corporate and retail banking services.
The merger between Access Bank and Diamond Bank resulted in the formation of the largest bank in Africa by customer base, even as all Access and Diamond Bank buildings were rebranded with a new logo to reflect the deal which took effect in April.
[READ ALSO: Peak Milk shows RUGA isn't needed in Southern and Western Nigeria]
However, history contradicts Access Bank: The company has a history of denying acquisition and merger reports only to proceed with consolidation months after. The company had also denied media report of its plan to acquire Diamond Bank in November, only to announce in December that it would be merging with Diamond Bank Plc after all.
Access Bank's denial of any consolidation or acquisition plan is not synonymous to the Nigerian lender alone. Most large corporations, even beyond the banking sector, are known to deny acquisition plans when talks are still in the early stages. Most companies prefer to let the cat out of the bag after the deal is sealed.
But Access Bank's denial holds water: With the merger involving Diamond Bank, which took place less than five months ago, another merger or acquisition might just be too much burden for the bank considering the short timeframe between now and the last deal. Therefore, the company's denial might, indeed, be true after-all. The company needs to steady the current ship before adding to the number on board.
[Read ALSO: How Cable TV could die in Nigeria]
Note that Access Bank is not new to inorganic growth in the financial sector. Inorganic growth is the use of acquisition or merger by banks to grow its customer base and increase penetration rate. It is the opposite of Organic growth which is the non-application of merger or acquisition by banks that grow their portfolio and customer base single-handedly.
The company had merged with Intercontinental Bank in 2012. Access Bank acquired 75 per cent stake in Intercontinental Bank. Access Bank currently trades at N6.74 kobo per share.
In the meantime, an unnamed tier-one bank is reportedly in talks with Asset Management Corporation of Nigeria (AMCON) to acquire a tier-two bank, Nairametrics has learnt.
Former Liberian President to sit on WHO review panel of COVID-19 response effort
Ellen Sirleaf has been picked alongside Helen Clark, to serve as co-chairs of the independent panel.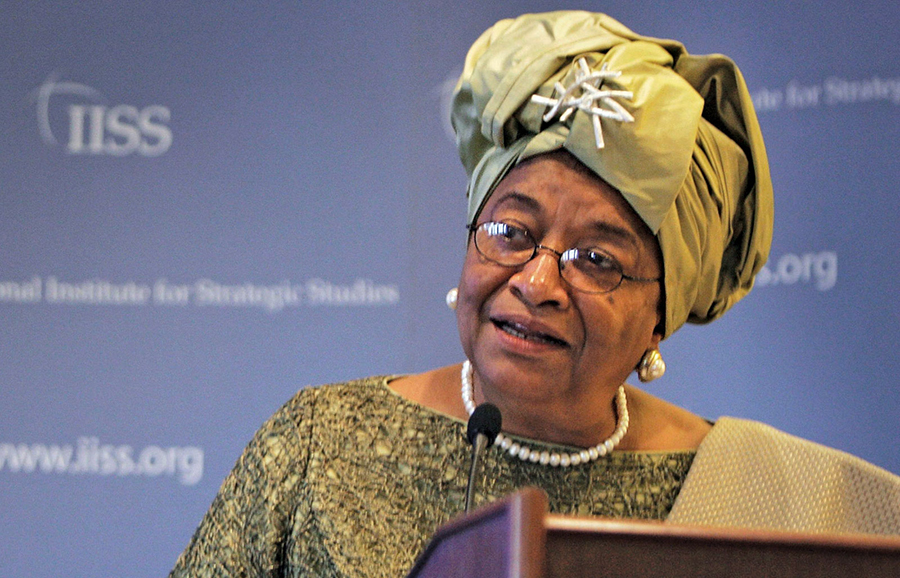 Following stern criticism by US President, Donald Trump, over their handling of the COVID-19 response efforts, the World Health Organization (WHO) has announced it will implement an independent panel to review said response efforts to the pandemic.
To this end, Liberia's former President and West Africa's first female President, Ellen Johnson Sirleaf, has been picked alongside former Prime Minister of New Zealand, Helen Clark, to serve as co-chairs of the independent panel. They will be responsible for selecting the other members of the panel, according to the WHO.
WHO's Director-General, Tedros Adhanom, announced the panel will produce an interim report in a November meeting of global health ministers. Meanwhile, the substantive report would be produced by May 2021.
Tedros also said that the size of the pandemic calls for the need for a "commensurate evaluation, an honest evaluation", adding that the WHO would be very serious with the preparation of the report.
READ MORE:COVID-19: WHO warns worst is yet to come as firm charges $2,340 for virus treatment
The WHO members in May agreed to an independent review of the organization's response to the pandemic. Ellen Johnson Sirleaf said the review of the body's response would be challenging but looks forward to her role in doing what she can contribute to the response of the pandemic's challenges.
The panel will also report monthly updates on the body's response and will not only review the WHO's response but also the International community's response. Tedros added that it's time for an honest reflection on the global response, saying a response will help with lessons on the pandemic.
Presidency dismisses allegation of Osinbajo receiving N4 billion from recovered loots
The accusation was described to be an obvious campaign of lies and calumny.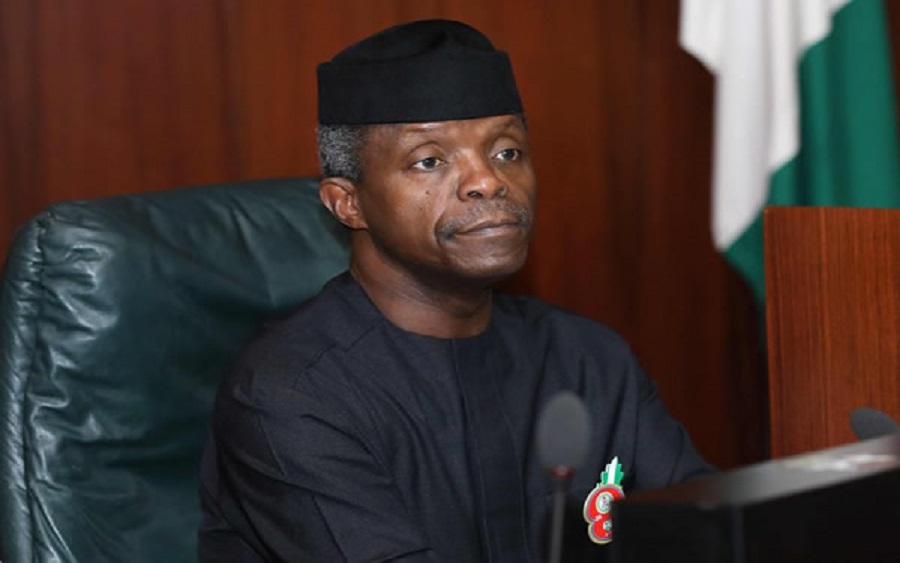 The office of the Vice President has reacted to a series of tweets accusing Professor Yemi Osinbajo of instructing the embattled acting Chairman of the EFCC, Ibrahim Magu, to release the sum of N4 billion out of N39 billion that was recovered from alleged looters. 
These allegations have been described as "false and baseless". 
READ ALSO: UPDATE: President Buhari appoints Prof. Gambari as new Chief of Staff
A statement that was signed by the Senior Special Assistant to the Vice President on Media and Publicity, Laolu Akande, said, "with all emphasis at our disposal, let it be firmly stated that these are totally false and baseless fabrications purposing to reflect goings-on at the probe panel investigating Mr Ibrahim Magu". 
Ibrahim Magu was relieved of his duties this week, after a probe was conducted on his activities as Acting Chairman of the nation's anti-graft agency. He has since been replaced with Mohammed Umar. 
READ MORE: Just In: DSS invites EFCC's Acting Chairman, Ibrahim Magu for questioning)
Meanwhile, the statement by the Presidency also complained about the recent rise in people being paid to "peddle blatant falsehoods" against the Vice President and says Mr Osinbajo "will not be distracted by these obvious campaigns of lies and calumny". 
The statement added that the online publications "being criminally defamatory in nature"  have been referred to law enforcement agencies for investigation. 
Explore economic research data from Nairametrics on Nairalytics
OFFICE OF THE VICE PRESIDENT

PRESS STATEMENT

VP @ProfOsinbajo WILL NOT BE DISTRACTED BY CAMPAIGNS OF LIES & CALUMNY pic.twitter.com/HjdGzEJVpI

— Presidency Nigeria (@NGRPresident) July 8, 2020
Stanbic IBTC observes closed period, as directors set to consider H1 results
The directors will also consider a proposal to pay an interim dividend to shareholders.
Stanbic IBTC Holdings Plc announced earlier today that its board of directors will meet on Wednesday, July 29, as part of preparations towards the release of the company's consolidated and separate audited financial statements for half-year 2020. The directors will also consider a proposal to pay the company's shareholders an interim dividend.
A statement issued by the Stanbic IBTC to the Nigerian Stock Exchange (NSE) noted that the scheduled board meeting is in tandem with guidelines contained in section 1.2 of the NSE's rules book.
In the meantime, the bank Hold-Co has already commenced observing its closed period ahead of the release of the half-year financial statements. Specifically, Stanbic IBTC began observing its closed period on June 1st, 2020, the implication being that all insiders and their relatives have been prohibited from trading the company's shares for more than one month now.
Explore economic research data from Nairametrics on Nairalytics
Note that the Stanbic IBTC's closed period will continue until the half-year financial statements are released. Part of the statement which was signed by Chidi Okezie (Company Secretary), said:
"In accordance with the provisions of Section 1.2 of the Rules of The Nigerian Stock Exchange (The NSE) relating to Board Meetings and General Meetings of Issuers, we would like to notify The NSE and our Shareholders, that a meeting of the Board of Directors of Stanbic IBTC Holdings PLC (the Company) is scheduled to hold on Wednesday 29 July 2020 at 1:00 pm. The meeting will discuss amongst other items, the Company's Consolidated and Separate Audited Financial Statements for the Half-year ended 30 June 2020 as well as a proposed interim dividend.
READ ALSO: COVID-19: NSE extends time for submission of audited financial statements
"In view of the above, the closed period for the release of half-year results, which commenced on Monday, 01 June 2020 will continue to be in effect until the release of the Company's Half-year audited financial statements."
Recall that the last earnings report that was released by Stanbic IBTC Holdings Plc was for Q1 2020. The unaudited report showed that gross earnings stood at N61.4 billion as against N58.7 billion in Q1 2019, even though interest income for the period declined by 12% year on year to N27.5 billion. Meanwhile, profit for the period stood at N20.6 billion, an increase when compared to N19.2 billion in Q1 2019.
Stanbic IBTC Holdings' share price closed at N30.25 at the end of today's trading session on the Nigerian Stock Exchange. Year to date, the stock has declined by nearly -20%.