The Pain and Gain of Money Market Fund Investment
There is no doubt that Nigerians are in love with money market mutual funds considering the size of money market funds in relation to the entire mutual funds in Nigeria.
There is no doubt that Nigerians are in love with money market mutual funds considering the size of money market funds in relation to the entire mutual funds in Nigeria. It's either Nigerians are predominantly risk averse or are always hungry for yield. The interplay between these two factors has made money market fund the mainstay of the Nigerian mutual fund industry.
There will mostly not be much left in mutual fund assets if money market funds are to be liquidated. It is the important position occupied by money market funds in the Nigerian mutual fund space that has prompted me to take a cursory look at the pains and gains of money market funds.
What are money market funds?
Money market funds are mutual funds or pooled investments that invest in short term fixed income securities like Treasury Bills, Commercial Papers, and similar instruments that mature within a year. In return, they pay interests, often times computed on a daily basis.
[READ FURTHER: Guide to making money by investing in Nigerian Fixed Deposits]
One of the characteristics of money markets mutual funds is that they are low-risk investments and therefore suitable for those that are risk-averse, conservative and retired or retiring soon. Another advantageous characteristic of money market funds is that they are quite liquid. And because they are near cash instruments, they can easily be turned into cash without little or no loss of value. Money market funds thrive more in an environment of rising interests or when the yield curve trends upwards.
Risks in Money Market Fund Investments
Many people are of the view that money market funds are not risky. That is a myth. Every investment has an element of risk. However, the good news is that money market funds occupy the lower end of the risk continuum compared to other types of investments. Though money market funds are low-risk investments, there is no guarantee that you cannot lose your money if the fund manager goes under. According to the US Securities and Exchange Commission, "while investor losses in money market funds have been rare, they are possible".
[READ THIS: Businessman makes a strong case against equity investment]
Money Market Funds are Uninsured.
Money market funds are not bank deposits. Hence, they are not insured by the National Deposit Insurance Corporation. The implication of this, therefore, is that unlike bank depositors who stand to be compensated, up-to-the legally stipulated limit, if their bank goes bankrupt, there is no such compensation for investors in money market funds.
Reading some of the comments people make on some social media platforms like Nairaland, it does look like people tend to equate money market funds to fixed deposit accounts with the banks. While they share some characteristics, especially that of liquidity, they do not enjoy the same protection from the deposit insurance agency.
Unlike fixed deposit accounts with banks, where the depositor knows what rate of interest the deposit will earn over an agreed period, money market funds attract variable interests. The interests that money market funds attract depend on the dynamic nature of the yield curve and the activities of the economy as a whole. In a falling interest rate environment, money market funds tend to generate lower yield while the reverse is the case in a rising interest environment.
Inflation-Adjusted Yield
Money market funds' yields may not always keep pace with inflation, especially in a situation or period with rising inflation. If this happens, money market fund investors may suffer losses in real terms but not necessarily in nominal terms. This happens when the inflation-adjusted return of a money market fund becomes negative because its yield lags inflation.
Fund Management Fees
Fund managers charge management fees and sometimes, performance fees on their Money market funds. In addition, they may charge such fees as early redemption fee, audit fee, legal fee, and so on. It is, therefore, advisable to be aware of the expense ratio of the money market fund you intend to invest in.
[YOU MAY ALSO LIKE: Mutual funds record positive but unimpressive performance in Q2]
Most importantly, read and understand the prospectus of the money market fund to know what risks you may be exposed to, what instruments the fund intends to hold as that may give you an idea of what to expect by way of yield or interest income.
Subsidy and PIB
Today, Oil prices are low, thus no need for the Federation to pay a part of your fuel bill, so no subsidy on imported PMS on retail price.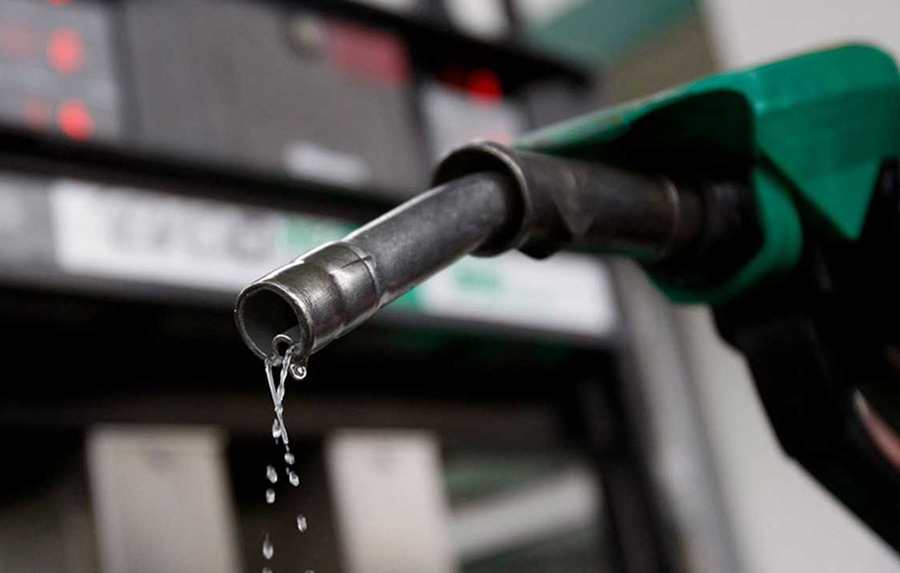 "There is no fuel subsidy anymore in Nigeria. It is zero subsidies forever. Going forward, there would be no resort to either fuel subsidy or under-recovery of any nature. NNPC will play in the petroleum marketplace, just like another marketer in the space," – Mele Kyari, GMD NNPC, April 7th, 2020
Stepping back from the subsidy debate, it is important to clarify what the main issues in the debate are.
Is there a subsidy paid on imported PMS? Yes, Subsidy is pricing. Paying a subsidy on imported PMS means the Nigerian Federation (not just FGN) pays a part of your fuel cost. Removing subsidy means you the buyer pays all the fuel costs. Deregulation means that fuel "cost" is not decided by the FGN but by the seller. Today, May 2019, Oil prices are low, thus no need for the Federation to pay a part of your fuel bill, so no subsidy on imported PMS on retail price.
However, the NNPC GMD also said, "But we (NNPC) will be there for the country to sustain the security of supply at market price." Translation? NNPC will keep importing PMS and there is no deregulation, the FGN will still fix "market prices"
What is subsidizing? The landing cost of petroleum products? Yes, but we are also subsidizing the infrastructural inefficiency of the government, e.g. demurrage arising from having limited offloading ports in Nigeria.
(READ MORE: NNPC reduces fuel price to N108 per litre)
The subsidy is not the problem, there is nothing wrong with subsidies. A government subsidy should be a tax cut to the poor, the vulnerable, and the economically backward. However subsidizing fuel imports is simply subsidizing imported consumption, while creating jobs outside Nigeria. So, subside local refining not imported fuel. This creates another problem. The subsidized locally refined petrol can find its way to Cameroon, Benin Republic even Senegal.
The only way to cut down the cost of paying subsidies is to reduce the cost of petroleum products, and the way to do so is to refine locally. To refine locally means that refining companies can buy crude oil forward contracts to feed their refineries. To open the crude buying process is to pass the PIB.
The PIB as originally drafted would allow a transparent and measurable process of ownership of the Nigerian petroleum assets. With the PIB regime, it is possible for a refinery to buy crude oil in advance, at a price it can negotiate with private crude supplies to feed its refinery stock. So long term, passing the PIB encourages local refineries. More local refineries will eradicate the need to import fuel and pay subsidy on "inefficiencies".
The original PIB drafts also proposed certain new directions as below:
PIB created a commercially viable National Oil Company, restructures the NNPC from a government-run entity into a private one that can raise private capital and not rely on FGN "cash calls". By these, NNPC would sell 30% of its shares to the Nigerian public within 6 years. The Nigerian Gas Company would sell 49% of its shares to the Nigerian public.
(READ MORE: Crude oil prices drop, geopolitical tension deepens)
Created a new fiscal regime where royalties and taxes due are based on production, not terrain, and investment. Thus, Nigeria earns more when the International Oil Companies (IOCs) produces more.
It introduced Company Income Tax to the industry. IOCs will have to incorporate in Nigeria as a company and pay 30% CIT and 50% Nigerian Hydrocarbon Tax based on rents and royalties. Both must be paid; one tax cannot be set off against the other.
The PIB prohibition on flaring of natural gas beyond a "flare out date". This is good for the environment and forces the IOCs to invest in Gas projects rather than burning it into the atmosphere.
PIB has a relinquishing provision where oil blocks not utilized are reverted to the FGN for reallotment. This will free up acreages tied up by the IOC.
The Production Sharing Contracts signed by Nigeria with the IOCs in 1993 was based on $20 a barrel. PIB allows Nigeria to review those terms and earn more.
Pass the PIB, this removes the need, in the long term, for the payment of subsidies
It is our problem, we can fix it.
Why Nigeria's banking stocks performed well in May
Many portfolio investors were unable to move their money from the country due to FX limitations. So, they reinvested.
Virtually all the banks listed on the Nigerian Stock Exchange (NSE) witnessed varying degrees of growth in their share price during the month of May. Besides Union Bank of Nigeria Plc which declined by 0.7% and Aso Savings and Loans Plc which recorded no price movement, all the other banking stocks recorded increases according to checks by Nairametrics Research.
Best banking stocks in May
The best-performing banking stock for the month was Jaiz Bank Plc. The share price increased by 27.3% to N0.70, up from N0.55 in April. This is followed by Stanbic IBTC Holdings Plc which rose by 25.6%. Zenith Bank Plc and Unity Bank Plc both gained by 18.2%, followed by FBN Holdings Plc which rose by 16.3% and then Ecobank Transnational Incorporated with 14.6%.
See the rest of the banks and their share price performances in the chart below.
The factors responsible for the positive performance, starting with CBN's FX restrictions
Interestingly, the positive returns for Nigerians banks may not be linked to any tangible fundamentals. According to Investment Advisor and Fixed Income expert, Ighodaro Alonge, these banks are significantly undervalued and operate in a very challenging economy. He told Nairametrics that one of the factors responsible for the positive performance of the banking index was the fact that many portfolio investors were unable to move their money from the country due to FX limitations. So, they reinvested.
READ ALSO: PwC's Andrew Nevin urges FG to provide more economic stimulus amid Covid-19
"Fundamentally, the Nigerian banking system is not what is really driving performance. What is driving performance is more from investments that cannot exit the Nigerian market due to the backlog of FX demands. There's a backlog of FX demands at the Investors & Exporters window of about $1.5 billion. Those monies have not been able to leave Nigeria. So, some of them have had to roll their money back into the stock market," Alonge said.
Equity Trader, Kenneth Kanebi, shared a similar point of view. In a separate phone interview with Nairametrics, he explained that given the very sparse FX liquidity due to the fall in oil prices and also the Coronavirus pandemic, Nigeria was not getting as much FX revenue as it used to get in the past. As a result, the country's obligation to foreign portfolio investors who invested in Nigeria, sold their assets, and were looking to repatriate funds, could not be met.
"A couple of these foreign portfolio investors have had their money trapped since March when the CBN restricted the sale of dollars on the I&E window. A couple of these investors have also earned dividends within that period. And what we believe is that they began to reinvest in the market. Hence, the demand we saw in the likes of GTB," he said.
Some maturing financial instruments found their way to the equities market
In an emailed response to Nairametrics' inquiries, the Head of Retail Business at CSL Stockbrokers Limited, Ifeoma Ukwunna, noted that "maturing debt instruments found their way into the equity market rather than being rolled over at very low-interest rates, and banks were their favorites."
On his part, Kenneth Kanebi also explained the role played by OMO maturities. He said:
"OMO maturities also played a huge role. This is because the investments that are maturing cannot be reinvested in OMO given the new CBN policy. So, we believe that some of that naira inflow found their way into the equities market now that there are limited opportunities to invest in. Secondly, the few domestic investors that tried to use NTBs as substitutes for the OMO bills have realised that because of huge demands, the yield on NTBs crashed significantly. So, for a few of these guys, the only option available was equities."
Global influence on the Nigerian bourse
It should be noted, at this point, that the performance of the Nigerian stock market in May, was in tandem with global trends. Across major markets in North America, Europe, Asia, and Sub-Saharan Africa, the prices of equities increased. As Ighodaro Alonge explained, this can be attributed to what he described as 'central banks' liquidity'. In other words, central banks around the world, especially the U.S Federal Reserve, pumped liquidity into the system. He explained:
"In May, equity prices rose across the globe. We saw that reflect in Nigeria across the board. What was fueling the rise in asset prices is Central Banks' liquidity. The amount of liquidity pumped into the system by the U.S Federal Reserve between March and April has gotten to about $3 trillion. They pumped in about $3 trillion into buying a range of assets such as US Government bonds, U.S-backed mortgage securities, and even investment-grade corporate bonds. So, the liquidity helped assets to climb upwards.
"Now, whatever obtains within the U.S market usually tends to happen across the globe. The U.S makes up about 40% of the global stock market capitalisation. So, the U.S direction tends to sway the global market either upwards or downwards. Therefore, because the U.S market has been bullish, the Nigerian market was also bullish."
READ ALSO: Nigerian banking stocks remain most liquid stocks, as investors gain N25.1 billion
Impacts of COVID-19, crude oil prices and more
In her emailed response, Ifeoma Ukwunna also attributed the rally on the NSE to the COVID-19 pandemic and fall in crude oil prices. According to her, the pandemic, oil price decline, and asset sell-offs by foreign investors all led to stock prices declining initially. As bad as this was, it also presented an opportunity for other investors buy up value stocks; including a lot of the banking stocks. She, however, forewarned that the rally may not be sustainable.
"With the outbreak of COVID-19, fall in crude oil prices, and sale programme activated by foreign investors in Q4 2019, most stock prices dropped sharply in February and March. The banking index in particular fell by 15.59% and 21.56% respectively, presenting a good opportunity for bargain hunters to pick up value names.
"We doubt the trend will be sustained going into this quarter, with the IMF's call for banks to call off dividend payments. The CBN hasn't said anything to the effect as there are already existing conditions to be met for dividend payments. Investors will react negatively if the CBN advocates the same."
Will the United States hamper the rise in oil prices?
The United States is facing a national crisis with the most significant number of coronavirus cases globally, the worst unemployment levels seen in decades, and massive crowd protests from state to state by their citizens.
Last week Friday, Oil finished higher after oil traders weighed on the de-escalation in the strain between the U.S. and China, and a significant drop in U.S. oil rigs (which is an indicator for declines in U.S oil production). However, some events occurred during the week, which should be a cause for concern for the bullish momentum.
The United States is facing a national crisis with the most significant number of coronavirus cases globally, the worst unemployment levels seen in decades, and massive crowd protests from state to state by their citizens. The downside to this downside is the possibility of a second wave of infections as social distancing seems to be thrown out of the window for mass protests. Furthermore, if protests and riots continue, business activity will likely collapse and would most likely hurt demand as the United States is the largest oil consumer in the world.
On the supply front, prices also declined mid-week as the American Petroleum Institute (API) reported a large crude oil inventory draw of 8.731 million barrels for the week ending May 22. These figures deviated from the prediction of 2.50 million barrels by analysts. In the past weeks, buoyed by the rise in oil prices, some Energy producers in the U.S hinted on resuming production, which only adds more supply to the market.  It would be counterproductive for Shale companies to boost output now as most companies "need prices at least in the low $40s per barrel to cover direct costs", according to Ian Nieboer, who happens to be a managing director at consultant Enverus. Prices in this range we are at does not help the cause. The CEO of Parsley, CEO Matt Gallagher, confirmed in an interview weeks ago that "Currently the world does not need more of our product and defends the need for his company to put a hold on drilling".
READ ALSO: Retail investors bet in Bitcoin rises, Hedge fund billionaire joins in crypto-investing
Last week Friday, Oil prices edged lower at the morning session after the EIA data showed weak fuel demand in the world's largest oil-consuming country. Christopher Louney, an RBC Capital Markets analyst, said in a statement that "the previous weekend which happened to be Memorial Day weekend did not bring motorists out in large numbers like many market bulls were hoping." Fuel demand remained limp, albeit various states lifting travel restrictions and lockdowns.
Another plausible way the United States can hurt prices is by hurting China. There were some sharp declines in prices noticed last week after palpable tensions between the two superpowers. Although the Oil bulls were boosted on Friday as Trump's press conference did not indicate the U.S reneging on the trade deal with China. However, this does not signify a conclusion on the tensions between the two nations, and a possible escalation is still on the cards if China reacts to the impending sanctions meted by the United States.  Early Monday morning, some reports suggest China has put a halt on some U.S. farm imports, which impacted U.S. stocks and European stocks. The report by Bloomberg News reported that China told state-run companies to pause purchases of U.S. products, including soybeans, as pork product orders were also canceled. This impasse reminds me of how oil became volatile last year before we got a "phase 1 deal" between both nations. Now is not the time for economic wars, the virus is already enough on our hands.
READ MORE: Oil price gains likely to halt over demand uncertainty, as US-China tension intensifies
Conclusively, the United States wants higher prices, but their internal energy industry and policies might weigh on oil futures prices. Oil recovery has a long way to go. Just a reminder that the lack of storage facilities last month caused us to witness negative prices for the first time in history, and the U.S infatuation with shale oil and drilling new wells is why we might never see our beloved $100 oil again.