CORPORATE ACTIONS: Baba Ijebu Moves and Billions in a pocket
While Femi Otedola's exit from @forteoilng was major news last week, @oando_plc vs @secnigeria court case resumes next week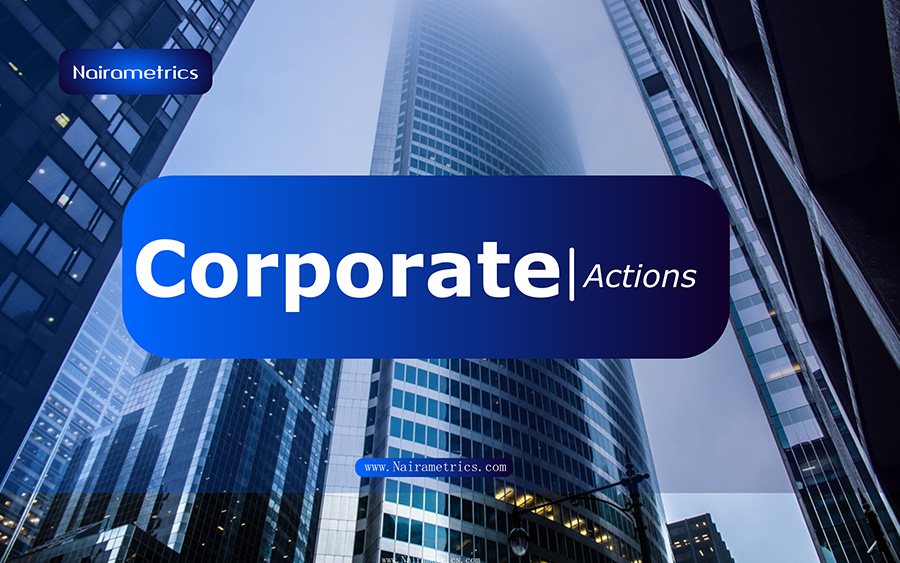 Corporate actions are decisions taken by companies' boards of directors or management teams, that could have impacts on the firms themselves or shareholders. 
Examples of corporate actions include the release of quarterly and full year results, payment of dividends, closing of shareholders' registers, announcing qualification dates and Annual General Meeting (AGM) dates. 
Here is a review of corporate actions that took place last week, and those expected in the week ahead. 
Corporate actions from last week
Mark downs 
Aluminum Extrusion Plc was marked down by 8.5 kobo this week.   
Beta Glass Plc was also marked down by N1.30.   
A mark down means that the proposed dividend is subtracted from the stock's share price.  
Annual General Meetings (AGMs) held 
Dangote Cement, Dangote Sugar Refinery, Regency Alliance Insurance, Greif Nigeria, Veritas Kapital Assurance, and Japaul Oil and Maritime all held their AGMs last week.  
Stanbic IBTC Holdings, Linkage Assurance Plc, Julius Berger Nigeria Plc, CAP Plc, BOC Gases, Meyer Plc, CWG Plc, and Cadbury Nigeria Plc also held their AGMs.   
FBN Heritage Fund held an Extraordinary General Meet (EGM) as well.   
Appointments 
Japaul Oil and Maritime Services Plc has appointed two new Executive Directors, Mrs Funmilola Omodamori and Engr Kingsley Uyokpeyi. Omodamori was appointed Executive Director in charge of Finance and Operations, while Uyokpeyi will head operations.   
Julius Berger Plc has appointed Musa Goni as a Non Executive Director.   
Dangote Sugar Refinery Plc has appointed Ravindra Singh Singhvi, as the company's Acting Managing Director. Prior to this, he was Chief Operating Officer.   
Neimeth International Pharmaceuticals Plc has approved the appointment of Mrs Temitayo Nelson, as Executive Director Finance. She replaces Chris Ume. 
Florence Onyenekwe, the firm's Company Secretary, will also take on the role of Chief Compliance Officer.  
Oando vs SEC continued 
Oando Plc, issued a press release countering a statement by the Securities and Exchange Commission that it had been granted a fair hearing.   
The company is accusing the SEC of circumventing its own rules and procedures, as it failed to invite Oando to appear before the administrative proceedings committee and hear its position.   
Rather, the SEC approached the media to publish its purported findings and punitive directives against the company. 
The Administrative Proceedings Committee of the Commission is a body established pursuant to the Investments and Securities Act for the purpose of resolving disputes in the capital market and giving opportunities for fair hearings to capital market operators and other institutions in the market who are perceived to have violated, actually violated, or threatened to violate the provisions of the act.   
The company also stated that it had no access to the audit report by Deloitte. Deloitte, in its response, stated that Oando's claims were inaccurate,  and it would respond at a later date if necessary.   
Behind the Listing 
The management of Ellah Lakes Plc held a Facts Behind the Listing Session at the Nigerian Stock Exchange. The company recently listed 1.8 billion shares which were issued to shareholders of Telluria Limited, which it acquired.  
The company disclosed that it would face palm oil production in the Edo/Delta region fully, as militant activities had prevented the firm from operating its fish farm in Rivers State.  
An exit 
The International Finance Corporation will be selling its 14.1% stake In Ecobank Trans International (ETI) to Arise BV, a Dutch private equity firm.  
Overdue results 
Lafarge Africa Plc released its full year 2018 and Q 1 2019 results this week. The cement giant made a N9.1 billion loss after tax for the 2018 financial year, and a N3.1 billion profit after tax for the first quarter ended March 2019.  
In addition, it had redeemed its N26.4 billion bond which was due on the 15th of June, 2019.  The company will be seeking shareholders approval. 
Baba Ijebu moves
Unconfirmed reports suggest that Sir Kessington Adebutu may have taken a stake in Wema Bank Plc . Adebutu made his fortune from the pools business, popularly known as Baba Ijebu.   
The stock moved unusually large volumes last week, with 12.7% or 4.9 billion of the company's shares traded.  
Billions in a pocket      
Last week, Femi Otedola formally concluded the sale of his 74% stake in Forte Oil Plc, in a deal valued at N64 billon to Ignite Investments and Commodities Limited led by Prudent Energy Services Limited. The two firms are controlled by Abdulwasiu Sowami.   
The company also announced the resignation of the Chief Executive Officer (CEO) Mr Akin Akinfemiwa and the Chief Financial Officer Julius Omodayo-Owotuga following the take over by Ignite.    
After the Bell 
Mutual Benefits Assurance Plc released its results for the 2018 financial year, on Saturday after trading hours.  
Gross earnings rose by 12.8% to N15.8 billion. The increase in bottom-line was however marginal. Profit before tax rose by 3.7% to N1.38 billion. Profit after tax was up by 9% to N1.1 billion.   
No dividend was declared.   
Corporate Actions taking place next week
Annual General Meetings 
Law Union and Rock Insurance Plc, NEM Insurance Plc and Notore Industries Plc will be holding their Annual General Meetings on the 25th of June, 2019. 
UAC of Nigeria, Jaiz Bank and Union Diagnostics will hold their Annual General Meetings on the 26th of June.   
Total Nigeria Plc, Tantalizers Plc, and Medview Airline Plc will hold theirs on the 27th of June.   
A visit to the NSE
Ikeja Hotels Plc will be holding a Facts Behind the Figure session at the Nigerian Stock Exchange on Wednesday the 26th of June. 
Oando vs SEC rolls on 
Further hearing in the case between Oando Plc vs the Securities and Exchange Commission (SEC) will continue this week. 
 
Nigerians in diaspora reveal their favourite Nigerian Stocks 
Nigerians in the diaspora have given their thoughts on some of the Nigerian stocks that have caught their attention lately.
The Nigerian equities market has in recent weeks recorded impressive gains, as investors take positions in blue-chip stocks. 
The All-Share Index and market capitalization, on Wednesday, gained 0.50%, to settle at 25,783.02 points and N13.474 trillion respectively, reducing the YTD loss to -3.92%. 
As the COVID-19 virus continues to rattle global financial markets, including the Nigerian bourse, it became prevalent to seek diverse opinions about Nigerian equities. In this case, that of Nigerians living abroad.  
Nairametrics interviewed Investment Experts, Traders and an Engineer, seeking their opinions on what Nigerian Stocks they will presently consider for a BUY. 
Their responses were varied, ranging from top Banking, Industrial, and unsurprisingly, Agriculture-based stocks. 
London based, Lukman Otunuga, the Senior Research Analyst at ForexTime (FXTM) said, 
"In a world where the coronavirus menace has created widespread chaos, disruptions, and uncertainty, no prisoners were taken. 
"Oil has been one of the biggest causalities of COVID-19, down roughly 40% year-to-date (YTD), as worldwide restrictions a few months back, crippled demand for the commodity. With a fair chunk of Oil & Gas companies losing billions of dollars to the pandemic, their respective stock prices declined considerably.   
"Big names in Nigeria such as Oando, LekOil, Seplat Petroleum Development Company, and 11 Plc, among others, have seen their shares depreciate between 20 to 40% + YTD. However, if Oil rebounds on stabilizing global economic conditions and a possible breakthrough in finding a COVID-19 vaccine, this could provide an opportunity for Oil & Gas companies to roar back to life – ultimately pushing stocks higher." 
According to France-based Computer Engineer, and COO, Feldel Gas Limited, Oladayo Oladele, 
"Generally speaking, I will be interested in stocks in the IT/Telecoms sector, which includes MTN Nigeria, Airtel,  because Nigeria has a digital economy that is growing at an exponential rate. Lots of tech startups like PiggyVest,  Paystack, and Flutterwave are fast becoming internationally relevant, not forgetting agriculture-based stocks like Okomu oil, as the border closure by President Buhari's administration seems to increase their profitability in the near term. Finally, FMCG stocks, like Nestle and Unilever, as significant buying pressures from their offshore-based parent companies, shows a high room for more upside.  
"My bias is that, no matter how unstable Nigeria's economy looks presently, these domains are the least affected in my opinion." 
In the words of Scotland-based Market Analyst, and an Energy Trader, Dapo-Thomas Opeoluwa, "When it comes to picking stocks from overseas, it's a bit difficult, because we do not know how the companies are faring in the country. Sometimes we go with Warren Buffet's recommendation of investing in a good business.  
"So, to be on the safe side, we invest in the household names that give us dividends, and hopefully capital appreciation in the long run.  
"I invest in Zenith; GTB; Stanbic; Sahco PLC (which are particularly promising, because of its cheap price and high potential, given how tourism might pick up, the aviation company might benefit); and Dangote Plc.  
"Sometimes we go through the financials of these companies, and check if the businesses are healthy and if they've got what we call 'moat'.  
"Notably, because our stock exchange isn't as fundamentally driven, as it is in England or the United States, we can't trade stocks like we do overseas." 
It is imperative to note that, most of the professionals interviewed seem unsurprisingly attracted to banking, energy dominated stocks, and most especially, blue-chip stocks on their prevalence to Nigeria's economy. 
Many Nigerian stocks still look greatly undervalued, and exhibit high potential for more upsides, in terms of their present price action and also attraction attributes to foreign portfolio investors in the long term. 
COVID-19 Update in Nigeria
On the 23rd of September 2020, 111 new confirmed cases and 2 deaths were recorded in Nigeria
The spread of novel Corona Virus Disease (COVID-19) in Nigeria continues to record increases as the latest statistics provided by the Nigeria Centre for Disease Control reveal Nigeria now has 57,724 confirmed cases.
On the 23rd of September 2020, 111 new confirmed cases and 2 deaths were recorded in Nigeria, having carried out a total daily test of 3,177 samples across the country.
To date, 57,724 cases have been confirmed, 48,985 cases have been discharged and 1,102 deaths have been recorded in 36 states and the Federal Capital Territory. A total of 484,051  tests have been carried out as of September 23rd, 2020 compared to 480,874 tests a day earlier.
COVID-19 Case Updates- 23rd September 2020,
Total Number of Cases – 57,724
Total Number Discharged – 48,985
Total Deaths – 1,102
Total Tests Carried out – 484,051
According to the NCDC, the 111 new cases were reported from 12 states- Lagos (31), Gombe (18), Kaduna (18), FCT (15), Rivers (14), Imo (3), Kwara (3), Oyo (3), Bayelsa (2), Ogun (2), Edo (1), Osun (1).
Meanwhile, the latest numbers bring Lagos state total confirmed cases to 19,086, followed by Abuja (5,598), Plateau (3,304), Oyo (3,236), Edo (2,616), Kaduna (2,377), Rivers (2,277), Delta (1,800), Ogun (1,774), Kano (1,734), Ondo (1,606), Enugu (1,285), Ebonyi (1,038), Kwara (1,028), Abia (881), Gombe (857). Katsina (848), Osun (818),  Borno (741), and Bauchi (692).
Imo State has recorded 565 cases, Benue (473), Nasarawa (449), Bayelsa (397),  Jigawa (322), Ekiti (317), Akwa Ibom (288), Niger (259), Adamawa (234), Anambra (232), Sokoto (161), Taraba (95), Kebbi (93), Cross River (85), Zamfara (78), Yobe (75), while Kogi state has recorded 5 cases only.
READ ALSO: COVID-19: Western diplomats warn of disease explosion, poor handling by government
Lock Down and Curfew
In a move to combat the spread of the pandemic disease, President Muhammadu Buhari directed the cessation of all movements in Lagos and the FCT for an initial period of 14 days, which took effect from 11 pm on Monday, 30th March 2020.
The movement restriction, which was extended by another two-weeks period, has been partially put on hold with some businesses commencing operations from May 4. On April 27th, 2020, Nigeria's President, Muhammadu Buhari declared an overnight curfew from 8 pm to 6 am across the country, as part of new measures to contain the spread of the COVID-19. This comes along with the phased and gradual easing of lockdown measures in FCT, Lagos, and Ogun States, which took effect from Saturday, 2nd May 2020, at 9 am.
On Monday, 29th June 2020 the federal government extended the second phase of the eased lockdown by 4 weeks and approved interstate movement outside curfew hours with effect from July 1, 2020. Also, on Monday 27th July 2020, the federal government extended the second phase of eased lockdown by an additional one week.
On Thursday, 6th August 2020 the federal government through the secretary to the Government of the Federation (SGF) and Chairman of the Presidential Task Force (PTF) on COVID-19 announced the extension of the second phase of eased lockdown by another four (4) weeks.
READ ALSO: Bill Gates says Trump's WHO funding suspension is dangerous
Just-in: Nigeria's manufacturing sector contracts for 5th consecutive month – CBN 
The CBN disclosed in its September PMI report that the manufacturing sector contracted.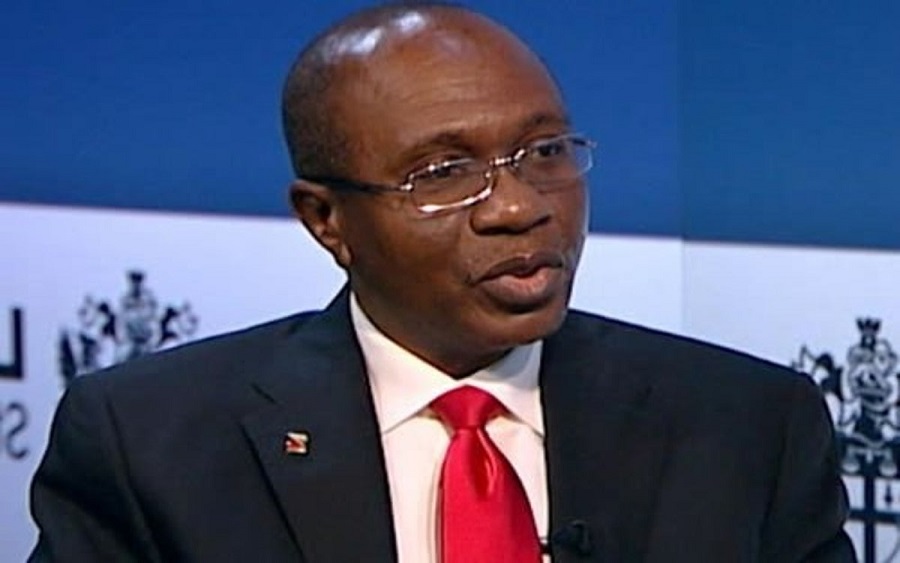 The Manufacturing Purchasing Managers' Index (PMI), in September 2020, has witnessed a contraction for the fifth consecutive month, as it stood at 46.9 index points. 
This was disclosed by the Central Bank of Nigeria (CBN), in its September PMI report released on Wednesday. 
The report stated that, out of the 14 subsectors surveyed, 4 subsectors reported expansion (above 50% threshold) in the review month in the following order: 
Electrical equipment

 

Transportation equipment 

 

Cement, and

 

Nonmetallic mineral products

 
The paper product subsector was stable. 
While the remaining 9 subsectors reported contraction (below 50% threshold) in the review month in the following order: 
Petroleum & coal products

 

Primary metal

 

Furniture & related products

 

Printing & related support activities

 

Food, beverage & tobacco products

 

Textile, apparel, leather & footwear

 

Chemical & pharmaceutical products;

 

Fabricated metal products and 

 

Plastics & rubber products

 
The Non-manufacturing sector PMI stood at 41.9 points in September 2020, indicating contraction in nonmanufacturing PMI, for the sixth consecutive month.