CORPORATE ACTIONS: An Exit and a Yhello landing
@MTNNG listing on the @nsecontact premium board was the highlight of activities on the Nigerian bourse last week.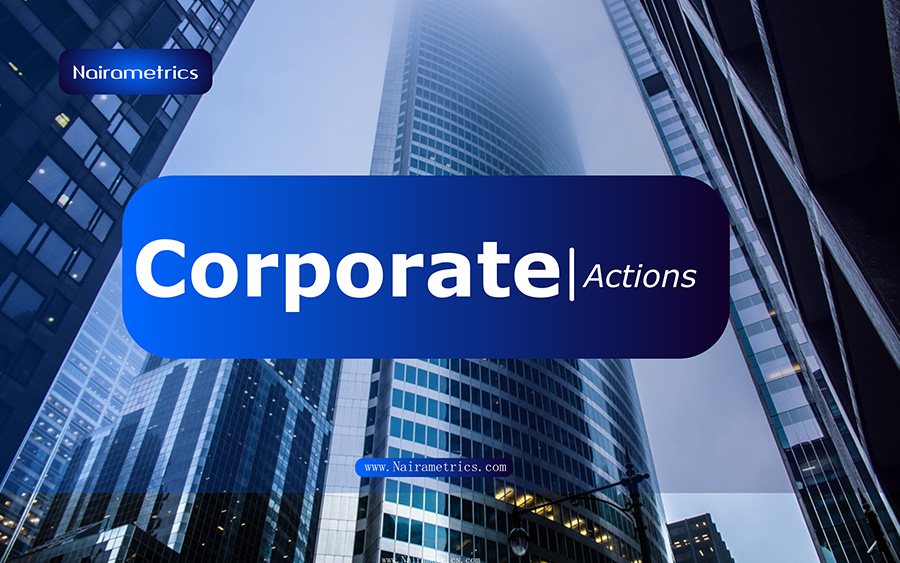 Corporate actions are decisions taken by companies' boards of directors or management teams, that could have impacts on the firms themselves or shareholders.
Examples of corporate actions include the release of quarterly and full year results, payments of dividends, closing of shareholders' registers, announcing qualification dates and Annual General Meeting (AGM) dates.
Corporate actions that took place last week
A Yhello landing: In perhaps the biggest event so far this year on the exchange, MTN Nigeria was listed on the Premium Board of the Nigerian Stock Exchange, last week. 20.3 billion shares valued at N90 per share, were listed.
The company has gained 20% since listing, amidst massive demand.
MTN Nigeria also announced that it had obtained a N200 billion loan from a consortium of local banks. The loan is denominated in naira, and with a two year moratorium.
International Breweries announced the appointment of Olutoyin Odulate as an Independent Non Executive Director. Odulate is the Founder and CEO of Olori Beauty Enterprise Limited.
Medview Airlines, in a notice sent in last week, announced that it was one of three carriers chosen by the Federal Government for Hajj operations.
CEO of the firm, Munir Bankole also disclosed that some of the airline's aircraft would be back from scheduled maintenance soon.
Greif Nigeria Plc (formerly known as Van Leer) announced a delay in the release of its Q2 2019 results. Apparently, a few of the company's key staff had jumped ship, since the company announced a suspension of operations.
The firm however expects to file its results on or before the 14th of June 2019.
No laws broken: Chams Group sent in a notice clarifying issues around the payment of a  three kobo dividend. The dividend in question was paid from Chams Plc's retained earnings of N385 million. Chams Group however has negative retained earnings of N1.5 billion.
The company also defended its action, relying on Section 380 A of the Corporate and Allied Matters Act (CAMA). In essence, a company can pay dividends from revenue reserves, realised profit on a fixed asset sold or profits arising from the use of the company's property.
An Exit: On Monday last week, Newrest ASL shares were delisted from the Nigerian Stock Exchange.
Going Going: First Aluminum Plc shares were placed on suspension last week in preparation of its voluntary delisting.
Markdowns: Nestle Nigeria Plc, Regency Alliance Insurance, Eterna Plc and Okomu Oil Nigeria Plc were marked down last week.
Corporate Actions taking place next week
AIICO Insurance will be holding its Annual General Meeting (AGM) on Monday, the 20th of May, 2019.
Caverton Offshore Support Group and Consolidated Hallmark Insurance Plc will hold their AGMs on the 21st of May, 2019.
NCR Nigeria Plc will hold its AGM on the 22nd of May, while Pharmadeko, GSK Consumer Nigeria and Berger Paints Plc will hold their AGMs on the 23rd of May, 2019.
Exchange Rate Unification: CBN devalues official rate to N380/$1
The CBN has devalued the official exchange rate for the second time this year.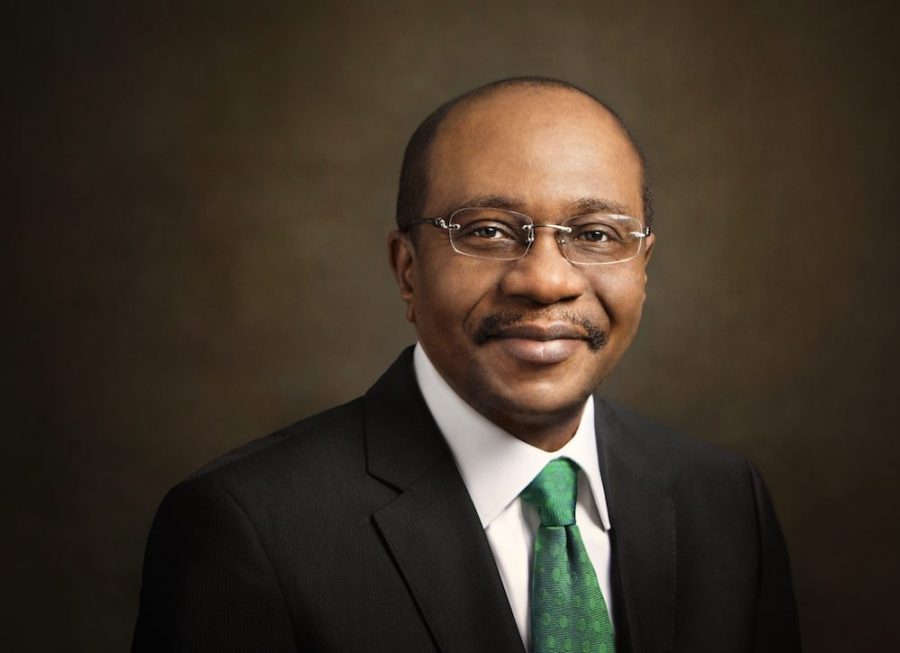 Information on the website of the central bank reveals the CBN has adjusted the official exchange rate to N380/$1 from N360.1/$1. The adjustment occurred on Thursday August 6th 2020.
This suggest the CBN may have unified the exchange rate in line with the promise made by Godwin Emefiele, the Governor of the Central Bank of Nigeria.
In the data seen by Nairametrics, the Central Bank priced the official exchange rate as follows;
READ MORE: Exchange rate gains big at NAFEX as forex turnover pops 916%
Current (Previous)
Buy- N379 (N360)
Central – N379.5 (N360.5)
Sell – N380 (N360.1)
There were no official press releases explaining the reason for the devaluation or adjustment as the central bank likes to call it. This is now the second devaluation of the official exchange rate after the rate was adjusted from N307 to N361 on the 20th of March 2020. The CBN has also adjusted the exchange rate for the SMIS window.
READ MORE: IMF list unpopular policies CBN must reverse
Exchange Rate Unification?
In June, the CBN Governor Godwin Emefiele assured investors in June that the CBN will unify the exchange rate around the NAFEX rate in line with the conditions of the world bank.
"We will continue to pursue unification around the NAFEX Market".  Emefiele
However, this has taken longer that required and may have resulted in the postponement of a planned world bank meeting where an approval of the initial $3 billion loan from the world bank would have been obtained in September and October for the Federal and State Governments respectively.
One of the conditions for the disbursement of the loan was a unification of the exchange rate which most analysts believe the CBN has dithered on for months.
READ MORE: BOOM: Nigeria's total debt portfolio hits at N27.4 Trillion
Nigeria's exchange rate at the NAFEX closed at N386/$1 on Friday a N6 premium from the Central Bank's buy rate. However, this is closer when compared to the N26 disparity when the exchange rate was N360/$1.
The latest adjustment however indicates this could be the CBN's biggest move yet at exchange rate unification as the rate is closer to if not the same with the N380/$1 announced in July for the SMIS window.
READ ALSO: Bitcoin robbers are cashing in as they transfer $7 million worth of BTCs
World Bank debacle
The World Bank committee working on the loan was meant to present to their board on August 6th 2020 but it appears this has now been moved to a latter date. Critics suggest this may have been due to the delay to meet conditions precedent to granting the initial $1.5 billion loan some of which incudes the $1.5 billion loan.
"The amount we are raising in the first instance is $1.5 billion for FG and around September October we are hoping to close out on the facility meant for states and the amount is meant to be $1-1.5 billion." Ahmed
According to Zainab Ahmed, the Minister of Finance  Nigeria was raising "in the first instance is $1.5 billion for FG and around September October we are hoping to close out on the facility meant for states and the amount is meant to be $1-1.5 billion." The implication of the delay in obtaining the loans suggest states banking on the world bank facility will not have to wait beyond October should the world bank refuse to reconvene next week.
How new CAMA 2020 will enhance SMEs' ease of doing business
President Buhari recently assented to the Companies and Allied Matters Bill 2020.
The new Companies Allied Matters Act (CAMA) 2020 is expected to enhance the ease of doing business in Nigeria. The new document has repealed and replaced the extant CAMA 1990 with key amendments that would remove some bottlenecks from the old act.
The revised Act will make Nigeria's business environment as competitive as its counterparts around the world.
Back story: Nairametrics had reported when President Muhammadu Buhari assented to the Companies and Allied Matters Bill 2020, which was recently passed by the National Assembly.
READ ALSO: Corporate organisations now pay N200,000 for unsolicited premises inspection in Abuja 
He explained that some innovative processes and procedures were included in the new document to ease the operations of companies. Some of them are the introduction of Statements of Compliance, which replaced "authorised share capital" with minimum share capital to reduce costs of incorporating companies; and providing for electronic filing, electronic share transfers, e-meetings as well as remote general meetings for private companies.
READ ALSO: Prestige Assurance could be a good opportunity if it gets its recapitalization right
Provisions that aid ease of doing business:
* Provision of single-member/shareholder companies- Section 18 (2) of the new CAMA now makes it possible to establish a private company with only one member or shareholders.
* Restriction on multiple directorship in public companies- S.307(1) of the Act frowns at a person from being a director in more than five (5) public companies at a time.
* Appointment of Company Secretary now optional- Going forward, the appointment of company secretary for private company is optional. According to Section 330 (1) of the new CAMA, the appointment is only mandatory for public companies.
* A Director can't hold the office of a Chairman, CEO – According to Section 265 (6), private firms are now restricted from appointing a director to hold the office of the Chairman and Chief Executive Officer.
* Procurement of Common seal not mandatory – Contrary to the previous document that insisted that every company must procure a Common Seal, CAMA 2020, according to Section 98, states that most jurisdictions around the world have expunged the requirement from their laws.
* Concept of Limited Liability Partnership and Limited Partnership – The new act combines the organisational flexibility and tax status of a partnership with the limited liability of members of a company.
* Virtual AGMs – New act made provision for virtual annual general meetings (AGM), provided that such meetings are conducted in accordance with the Articles of Association of the company. This is expected to facilitate participation from any location at minimal costs.
* SMEs exempted from appointing auditors – Small companies or any company with a single shareholder are no longer mandated to appoint auditors at the AGM to audit their financial records.
— Jumoke Oduwole (@joduwole) August 7, 2020
Why it matters:
Nigeria is largely dominated by Medium and Small-Scale Enterprises (MSMEs). Making registration easier for them brings in more businesses into the formal space. This also enhances tax revenue for the government.
The Companies and Allied Matters Act (CAMA) was promulgated in 1990 to regulate the formation and management of companies in Nigeria
COVID-19 Update in Nigeria
On the 9th of August 2020, 437 new confirmed cases and 3 deaths were recorded in Nigeria.
The spread of novel Corona Virus Disease (COVID-19) in Nigeria continues to record significant increase as the latest statistics provided by the Nigeria Centre for Disease Control reveal Nigeria now has 46,577 confirmed cases.
On the 9th of August 2020, 437 new confirmed cases and 3 deaths were recorded in Nigeria, having carried out a total daily test of 2,864 samples across the country.
To date, 46,577 cases have been confirmed, 33,186 cases have been discharged and 945 deaths have been recorded in 36 states and the Federal Capital Territory. A total of 317,496 tests have been carried out as of August 9th, 2020 compared to 314,632 tests a day earlier.
COVID-19 Case Updates- 9th August 2020,
Total Number of Cases – 46,577
Total Number Discharged – 33,186
Total Deaths – 945
Total Tests Carried out – 317,496
According to the NCDC, the 437 new cases were reported from 17 states- Lagos (107), FCT (91), Plateau (81), Kaduna (32), Ogun (30), Kwara (24), Ebonyi (19), Ekiti (17), Oyo (8), Borno (6), Edo (6), Kano (4), Nasarawa (3), Osun (3), Taraba (3), Gombe (2) and Bauchi (1).
Meanwhile, the latest numbers bring Lagos state total confirmed cases to 15,875, followed by Abuja (4,467), Oyo (2,868), Edo (2,382), Rivers (1,939), Kano (1,626), Kaduna (1,598), Delta (1,596), Plateau (1,502), Ogun (1,469), Ondo (1,284), Enugu (905), Ebonyi (870), Kwara (857), Katsina (746), Borno (688), Abia (644), Gombe (631),  Osun (628), and Bauchi (577).
Imo State has recorded 476 cases, Benue (409), Nasarawa (370), Bayelsa (346),  Jigawa (322), Akwa Ibom (235), Niger (226), Adamawa (185), Ekiti (178), Sokoto (154), Anambra (142),  Kebbi (90), Zamfara (77), Taraba (72), Cross River (68), Yobe (67), while Kogi state has recorded 5 cases only.
READ ALSO: COVID-19: Western diplomats warn of disease explosion, poor handling by government
Lock Down and Curfew
In a move to combat the spread of the pandemic disease, President Muhammadu Buhari directed the cessation of all movements in Lagos and the FCT for an initial period of 14 days, which took effect from 11 pm on Monday, 30th March 2020.
The movement restriction, which was extended by another two-weeks period, has been partially put on hold with some businesses commencing operations from May 4. On April 27th, 2020, Nigeria's President, Muhammadu Buhari declared an overnight curfew from 8 pm to 6 am across the country, as part of new measures to contain the spread of the COVID-19. This comes along with the phased and gradual easing of lockdown measures in FCT, Lagos, and Ogun States, which took effect from Saturday, 2nd May 2020, at 9 am.
On Monday, 29th June 2020 the federal government extended the second phase of the eased lockdown by 4 weeks and approved interstate movement outside curfew hours with effect from July 1, 2020. Also, on Monday 27th July 2020, the federal government extended the second phase of eased lockdown by an additional one week.
On Thursday, 6th August 2020 the federal government through the secretary to the Government of the Federation (SGF) and Chairman of the Presidential Task Force (PTF) on COVID-19 announced the extension of the second phase of eased lockdown by another four (4) weeks.
READ ALSO: Bill Gates says Trump's WHO funding suspension is dangerous
| Date | Confirmed case | New cases | Total deaths | New deaths | Total recovery | Active cases | Critical cases |
| --- | --- | --- | --- | --- | --- | --- | --- |
| August 9, 2020 | 46577 | 437 | 945 | 3 | 33186 | 12446 | 7 |
| August 8, 2020 | 46140 | 453 | 942 | 6 | 33044 | 12154 | 7 |
| August 7, 2020 | 45687 | 443 | 936 | 6 | 32637 | 12114 | 7 |
| August 6, 2020 | 45244 | 354 | 930 | 3 | 32430 | 11884 | 7 |
| August 5, 2020 | 44890 | 457 | 927 | 17 | 32165 | 11798 | 7 |
| August 4, 2020 | 44433 | 304 | 910 | 14 | 31851 | 11672 | 7 |
| August 3, 2020 | 44129 | 288 | 896 | 8 | 20663 | 22570 | 7 |
| August 2, 2020 | 43841 | 304 | 888 | 5 | 20308 | 22645 | 7 |
| August 1, 2020 | 43537 | 386 | 883 | 4 | 20287 | 22567 | 7 |
| July 31, 2020 | 43151 | 462 | 879 | 1 | 19565 | 22707 | 7 |
| July 30, 2020 | 42689 | 481 | 878 | 5 | 19270 | 22541 | 7 |
| July 29, 2020 | 42208 | 404 | 873 | 5 | 19004 | 22331 | 7 |
| July 28, 2020 | 41804 | 624 | 868 | 8 | 18764 | 22172 | 7 |
| July 27, 2020 | 41180 | 648 | 860 | 2 | 18203 | 22117 | 7 |
| July 26, 2020 | 40532 | 555 | 858 | 2 | 17374 | 22300 | 7 |
| July 25, 2020 | 39977 | 438 | 856 | 11 | 16948 | 22173 | 7 |
| July 24, 2020 | 39539 | 591 | 845 | 12 | 16559 | 22135 | 7 |
| July 23, 2020 | 38948 | 604 | 833 | 20 | 16061 | 22054 | 7 |
| July 22, 2020 | 38344 | 543 | 813 | 8 | 15815 | 21716 | 7 |
| July 21, 2020 | 37801 | 576 | 805 | 4 | 15677 | 21319 | 7 |
| July 20, 2020 | 37225 | 562 | 801 | 12 | 15333 | 21091 | 7 |
| July 19, 2020 | 36663 | 556 | 789 | 11 | 15105 | 20769 | 7 |
| July 18, 2020 | 36107 | 653 | 778 | 6 | 14938 | 20391 | 7 |
| July 17, 2020 | 35454 | 600 | 772 | 3 | 14633 | 20049 | 7 |
| July 16, 2020 | 34854 | 595 | 769 | 9 | 14292 | 19793 | 7 |
| July 15, 2020 | 34259 | 643 | 760 | 6 | 13999 | 19500 | 7 |
| July 14, 2020 | 33616 | 463 | 754 | 10 | 13792 | 19070 | 7 |
| July 13, 2020 | 33153 | 595 | 744 | 4 | 13671 | 18738 | 7 |
| July 12, 2020 | 32558 | 571 | 740 | 16 | 13447 | 18371 | 7 |
| July 11, 2020 | 31987 | 664 | 724 | 15 | 13103 | 18160 | 7 |
| July 10, 2020 | 31323 | 575 | 709 | 20 | 12795 | 17819 | 7 |
| July 9, 2020 | 30748 | 499 | 689 | 5 | 12546 | 17513 | 7 |
| July 8, 2020 | 30249 | 460 | 684 | 15 | 12373 | 17192 | 7 |
| July 7, 2020 | 29789 | 503 | 669 | 15 | 12108 | 17012 | 7 |
| July 6, 2020 | 29286 | 575 | 654 | 9 | 11828 | 16804 | 7 |
| July 5, 2020 | 28711 | 544 | 645 | 11 | 11665 | 16401 | 7 |
| July 4, 2020 | 28167 | 603 | 634 | 6 | 11462 | 16071 | 7 |
| July 3, 2020 | 27564 | 454 | 628 | 12 | 11069 | 15867 | 7 |
| July 2, 2020 | 27110 | 626 | 616 | 13 | 10801 | 15693 | 7 |
| July 1, 2020 | 26484 | 790 | 603 | 13 | 10152 | 15729 | 7 |
| June 30, 2020 | 25694 | 561 | 590 | 17 | 9746 | 15358 | 7 |
| June 29, 2020 | 25133 | 566 | 573 | 8 | 9402 | 15158 | 7 |
| June 28, 2020 | 24867 | 490 | 565 | 7 | 9007 | 14995 | 7 |
| June 27, 2020 | 24077 | 779 | 558 | 4 | 8625 | 14894 | 7 |
| June 26, 2020 | 23298 | 684 | 554 | 5 | 8253 | 14491 | 7 |
| June 25, 2020 | 22614 | 594 | 549 | 7 | 7822 | 14243 | 7 |
| June 24, 2020 | 22020 | 649 | 542 | 9 | 7613 | 13865 | 7 |
| June 23, 2020 | 21371 | 452 | 533 | 8 | 7338 | 13500 | 7 |
| June 22, 2020 | 20919 | 675 | 525 | 7 | 7109 | 13285 | 7 |
| June 21, 2020 | 20242 | 436 | 518 | 12 | 6879 | 12847 | 7 |
| June 20, 2020 | 19808 | 661 | 506 | 19 | 6718 | 12584 | 7 |
| June 19, 2020 | 19147 | 667 | 487 | 12 | 6581 | 12079 | 7 |
| June 18, 2020 | 18480 | 745 | 475 | 6 | 6307 | 11698 | 7 |
| June 17, 2020 | 17735 | 587 | 469 | 14 | 5967 | 11299 | 7 |
| June 16, 2020 | 17148 | 490 | 455 | 31 | 5623 | 11070 | 7 |
| June 15, 2020 | 16658 | 573 | 424 | 4 | 5349 | 10885 | 7 |
| June 14, 2020 | 16085 | 403 | 420 | 13 | 5220 | 10445 | 7 |
| June 13, 2020 | 15682 | 501 | 407 | 8 | 5101 | 10174 | 7 |
| June 12, 2020 | 15181 | 627 | 399 | 12 | 4891 | 9891 | 7 |
| June 11, 2020 | 14554 | 681 | 387 | 5 | 4494 | 9673 | 7 |
| June 10, 2020 | 13873 | 409 | 382 | 17 | 4351 | 9140 | 7 |
| June 9, 2020 | 13464 | 663 | 365 | 4 | 4206 | 8893 | 7 |
| June 8, 2020 | 12801 | 315 | 361 | 7 | 4040 | 8400 | 7 |
| June 7, 2020 | 12486 | 260 | 354 | 12 | 3959 | 8173 | 7 |
| June 6, 2020 | 12233 | 389 | 342 | 9 | 3826 | 8065 | 7 |
| June 5, 2020 | 11844 | 328 | 333 | 10 | 3696 | 7815 | 7 |
| June 4, 2020 | 11516 | 350 | 323 | 8 | 3535 | 7646 | 7 |
| June 3, 2020 | 11166 | 348 | 315 | 1 | 3329 | 7522 | 7 |
| June 2, 2020 | 10819 | 241 | 314 | 15 | 3239 | 7266 | 7 |
| June 1, 2020 | 10578 | 416 | 299 | 12 | 3122 | 7157 | 9 |
| May 31, 2020 | 10162 | 307 | 287 | 14 | 3007 | 6868 | 7 |
| May 30, 2020 | 9855 | 553 | 273 | 12 | 2856 | 6726 | 7 |
| May 29, 2020 | 9302 | 387 | 261 | 2 | 2697 | 6344 | 7 |
| May 28, 2020 | 8915 | 182 | 259 | 5 | 2592 | 6064 | 7 |
| May 27, 2020 | 8733 | 389 | 254 | 5 | 2501 | 5978 | 7 |
| May 26, 2020 | 8344 | 276 | 249 | 16 | 2385 | 5710 | 7 |
| May 25, 2020 | 8068 | 229 | 233 | 7 | 2311 | 5524 | 7 |
| May 24, 2020 | 7839 | 313 | 226 | 5 | 2263 | 5360 | 7 |
| May 23, 2020 | 7526 | 265 | 221 | 0 | 2174 | 5131 | 7 |
| May 22, 2020 | 7261 | 245 | 221 | 10 | 2007 | 5033 | 7 |
| May 21, 2020 | 7016 | 339 | 211 | 11 | 1907 | 4898 | 7 |
| May 20, 2020 | 6677 | 284 | 200 | 8 | 1840 | 4637 | 7 |
| May 19, 2020 | 6401 | 226 | 192 | 1 | 1734 | 4475 | 7 |
| May 18, 2020 | 6175 | 216 | 191 | 9 | 1644 | 4340 | 7 |
| May 17, 2020 | 5959 | 388 | 182 | 6 | 1594 | 4183 | 7 |
| May 16, 2020 | 5621 | 176 | 176 | 5 | 1472 | 3973 | 7 |
| May 15, 2020 | 5445 | 288 | 171 | 3 | 1320 | 3954 | 4 |
| May 14, 2020 | 5162 | 193 | 168 | 3 | 1180 | 3815 | 4 |
| May 13, 2020 | 4971 | 184 | 164 | 6 | 1070 | 3737 | 4 |
| May 12, 2020 | 4787 | 146 | 158 | 6 | 959 | 3670 | 4 |
| May 11, 2020 | 4641 | 242 | 152 | 10 | 902 | 3589 | 4 |
| May 10, 2020 | 4399 | 248 | 142 | 17 | 778 | 3479 | 4 |
| May 9, 2020 | 4151 | 239 | 127 | 11 | 745 | 3278 | 4 |
| May 8, 2020 | 3912 | 386 | 118 | 10 | 679 | 3115 | 4 |
| May 7, 2020 | 3526 | 381 | 108 | 4 | 601 | 2818 | 4 |
| May 6, 2020 | 3145 | 195 | 104 | 5 | 534 | 2507 | 1 |
| May 5, 2020 | 2950 | 148 | 99 | 5 | 481 | 2370 | 4 |
| May 4, 2020 | 2802 | 245 | 94 | 6 | 417 | 2291 | 2 |
| May 3, 2020 | 2558 | 170 | 88 | 2 | 400 | 2070 | 2 |
| May 2, 2020 | 2388 | 220 | 86 | 17 | 351 | 1952 | 2 |
| May 1, 2020 | 2170 | 238 | 69 | 10 | 351 | 1751 | 2 |
| April 30, 2020 | 1932 | 204 | 59 | 7 | 317 | 1556 | 2 |
| April 29, 2020 | 1728 | 196 | 52 | 7 | 307 | 1369 | 2 |
| April 28, 2020 | 1532 | 195 | 45 | 4 | 255 | 1232 | 2 |
| April 27, 2020 | 1337 | 64 | 41 | 0 | 255 | 994 | 2 |
| April 26, 2020 | 1273 | 91 | 41 | 5 | 239 | 994 | 2 |
| April 25, 2020 | 1182 | 87 | 36 | 3 | 222 | 925 | 2 |
| April 24, 2020 | 1095 | 114 | 33 | 1 | 208 | 855 | 2 |
| April 23, 2020 | 981 | 108 | 32 | 3 | 197 | 753 | 2 |
| April 22, 2020 | 873 | 91 | 29 | 3 | 197 | 648 | 2 |
| April 21, 2020 | 782 | 117 | 26 | 3 | 197 | 560 | 2 |
| April 20, 2020 | 665 | 38 | 23 | 1 | 188 | 466 | 2 |
| April 19, 2020 | 627 | 86 | 22 | 2 | 170 | 436 | 2 |
| April 18, 2020 | 541 | 48 | 20 | 2 | 166 | 356 | 2 |
| April 17, 2020 | 493 | 51 | 18 | 4 | 159 | 317 | 2 |
| April 16, 2020 | 442 | 35 | 13 | 1 | 152 | 277 | 2 |
| April 15, 2020 | 407 | 34 | 12 | 1 | 128 | 267 | 2 |
| April 14, 2020 | 373 | 30 | 11 | 1 | 99 | 263 | 2 |
| April 13, 2020 | 343 | 20 | 10 | 0 | 91 | 242 | 2 |
| April 12, 2020 | 323 | 5 | 10 | 0 | 85 | 228 | 2 |
| April 11, 2020 | 318 | 13 | 10 | 3 | 70 | 238 | 2 |
| April 10, 2020 | 305 | 17 | 7 | 0 | 58 | 240 | 2 |
| April 9, 2020 | 288 | 14 | 7 | 1 | 51 | 230 | 2 |
| April 8, 2020 | 274 | 22 | 6 | 0 | 44 | 226 | 2 |
| April 7, 2020 | 254 | 16 | 6 | 1 | 44 | 204 | 2 |
| April 6, 2020 | 238 | 6 | 5 | 0 | 35 | 198 | 2 |
| April 5, 2020 | 232 | 18 | 5 | 1 | 33 | 194 | 2 |
| April 4, 2020 | 214 | 5 | 4 | 0 | 25 | 185 | 0 |
| April 3, 2020 | 209 | 25 | 4 | 2 | 25 | 180 | 0 |
| April 2, 2020 | 184 | 10 | 2 | 0 | 20 | 162 | 0 |
| April 1, 2020 | 174 | 35 | 2 | 0 | 9 | 163 | 0 |
| March 31, 2020 | 139 | 8 | 2 | 0 | 9 | 128 | 0 |
| March 30, 2020 | 131 | 20 | 2 | 1 | 8 | 121 | 0 |
| March 29, 2020 | 111 | 22 | 1 | 0 | 3 | 107 | 0 |
| March 28, 2020 | 89 | 19 | 1 | 0 | 3 | 85 | 0 |
| March 27, 2020 | 70 | 5 | 1 | 0 | 3 | 66 | 0 |
| March 26, 2020 | 65 | 14 | 1 | 0 | 2 | 62 | 0 |
| March 25, 2020 | 51 | 7 | 1 | 0 | 2 | 48 | 0 |
| March 24, 2020 | 44 | 4 | 1 | 0 | 2 | 41 | 0 |
| March 23, 2020 | 40 | 10 | 1 | 1 | 2 | 37 | 0 |
| March 22, 2020 | 30 | 8 | 0 | 0 | 2 | 28 | 0 |
| March 21, 2020 | 22 | 10 | 0 | 0 | 1 | 21 | 0 |
| March 20, 2020 | 12 | 4 | 0 | 0 | 1 | 11 | 0 |
| March 19, 2020 | 8 | 0 | 0 | 0 | 1 | 7 | 0 |
| March 18, 2020 | 8 | 5 | 0 | 0 | 1 | 7 | 0 |
| March 17, 2020 | 3 | 1 | 0 | 0 | 0 | 3 | 0 |
| March 16, 2020 | 2 | 0 | 0 | 0 | 0 | 2 | 0 |
| March 15, 2020 | 2 | 0 | 0 | 0 | 0 | 2 | 0 |
| March 14, 2020 | 2 | 0 | 0 | 0 | 0 | 2 | 0 |
| March 13, 2020 | 2 | 0 | 0 | 0 | 0 | 2 | 0 |
| March 12, 2020 | 2 | 0 | 0 | 0 | 0 | 2 | 0 |
| March 11, 2020 | 2 | 0 | 0 | 0 | 0 | 2 | 0 |
| March 10, 2020 | 2 | 0 | 0 | 0 | 0 | 2 | 0 |
| March 9, 2020 | 2 | 1 | 0 | 0 | 0 | 2 | 0 |
| March 8, 2020 | 1 | 0 | 0 | 0 | 0 | 1 | 0 |
| March 7, 2020 | 1 | 0 | 0 | 0 | 0 | 1 | 0 |
| March 6, 2020 | 1 | 0 | 0 | 0 | 0 | 1 | 0 |
| March 5, 2020 | 1 | 0 | 0 | 0 | 0 | 1 | 0 |
| March 4, 2020 | 1 | 0 | 0 | 0 | 0 | 1 | 0 |
| March 3, 2020 | 1 | 0 | 0 | 0 | 0 | 1 | 0 |
| March 2, 2020 | 1 | 0 | 0 | 0 | 0 | 1 | 0 |
| March 1, 2020 | 1 | 0 | 0 | 0 | 0 | 1 | 0 |
| February 29, 2020 | 1 | 0 | 0 | 0 | 0 | 1 | 0 |
| February 28, 2020 | 1 | 1 | 0 | 0 | 0 | 1 | 0 |