Nigeria's broadband penetration rises, yet internet remains slowest in the world
The latest statistics released by the Nigerian Communications Commission shows that broadband subscription increased to 63.1 million in February 2019.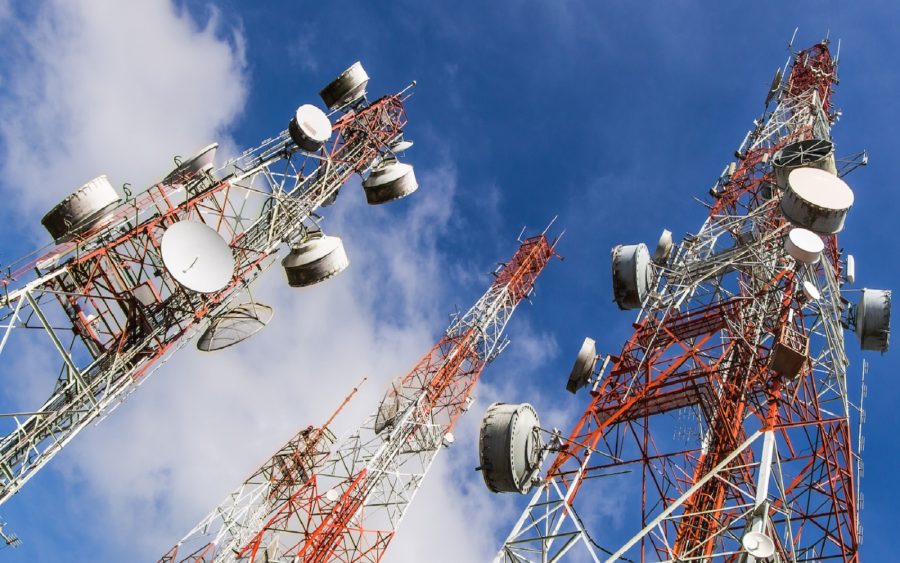 The latest statistics released by the Nigerian Communications Commission (NCC) shows that broadband subscription/penetration increased to 63.1 million in February 2019.
According to the latest NCC data, broadband penetration in Nigeria increased to 33.08% in February, up from 32.34% in the previous month. In January, total broadband penetration was 61.7 million, while it rose to 63.1 million in February 2019.
What is Broadband penetration?
According to IGI Global, broadband penetration is used for measuring the extent of access to broadband communications within the population of a particular location.
It is usually computed as a ratio between the number of subscribers and the total population for a particular location.
The OECD revealed that broadband penetration is measured by the number of broadband subscribers per 100 inhabitants.
Global Broadband Penetration 
The share of high-speed fibre in broadband Internet connections in OECD countries has risen to 25%, up from 12% eight years ago, according to the OECD's broadband portal.
Specifically, recent data shows that the highest growth in fibre over the past year has been seen in Ireland, Belgium, and Australia. In these countries, fibre subscriptions rose up 218%, 71%, and 70% respectively.
Mobile broadband continued its rapid expansion with an additional 98 million subscriptions, a rise of 7.4%, in the year to June 2018.
Nigeria's growing Broadband Penetration
Nigeria has reportedly surpassed its earlier five-year target of 30 percent which was set for 2013 and 2018, through measures and strategies put in place by the NCC.
Following this, the Executive Vice Chairman of the Nigerian Communications Commission (NCC), Prof Umar Garba Danbatta, reportedly stated early in the month that the commission is ready to drive the process of attaining 70 percent broadband penetration in a couple of years.
"When I was appointed by President Muhammadu Buhari in 2015, broadband penetration was only 8.5 per cent. It has now risen to 33 per cent, an equivalent of 63 million Nigerians enjoying the services. I am particularly thrilled to see that the rising trend has not only been sustained, but the NCC is now ready to take it to the next level."– Danbatta
Yet Nigeria is ranked among countries with the slowest internet in the World 
Internet speed in Nigeria has remained slow and sometimes frustrating, despite the country's record of rising subscription and wireless technology.
According to the latest ranking by the Ookla's Speedtest Global Index, Nigeria is ranked 107th in mobile Internet download speed out of 137 countries in the world. In February, it was reported that the average mobile Internet download speed was 12.22 megabits per second down from 12.76 Mbps in January.
The ranking further indicated that Nigeria has not exceeded the 102nd Internet speed ranking in the past year despite rising 3G/4G subscriptions and reportedly cheap internet data subscription.
Similarly, the 2018 global ranking report for worldwide broadband speed released by Cable, Nigeria is currently ranked 152nd among 200 countries.
How bad can it be? 
Slow or bad internet connectivity would have multiplier effects on every aspect of business and the economy. It would not only reduce investment opportunities but also result in I.T infrastructural decay in the country.
For instance, when transactions are delayed because of poor connectivity, time and money are lost and financial inclusion whose success largely depends on fast internet services is truncated.
Interestingly, Nigeria's 2018 GDP shows that in terms of contribution to GDP, Information and communication contributes 12.22% to GDP. Hence, bad internet connectivity is setting growth on a precarious path.
In the 21st century, slow internet access puts individuals and businesses at great disadvantages positions. According to a report by Financial Times, poor internet connections are costing the UK economy up to £11bn a year, with 42 percent of small to medium-sized businesses reporting problems with connectivity.
Despite the tremendous potential and impact of the Internet, Nigerians and their businesses are still made bear the cost and curse at the moment.
Nigerian fintech companies raised $600 million in five years – McKinsey Report 
McKinsey report has revealed that Nigeria's fintech companies have raised over $600 million in funding in the last six years.
In a space of five years, Nigeria's fintech companies have raised over $600 million in funding, attracting 25% ($122 million) of the $491.6 million raised by African tech startups in 2019 alone – second only to Kenya, which attracted $149 million.  The period under review is 2014- 2019. 
This information is contained in a recently published report by McKinsey titled "Harnessing Nigeria's Fintech Potential." The report highlighted the combination of youthful demographic, increasing smartphone penetration, and concerted efforts to driving financial inclusion as factors that interplay to produce conducive and thriving enabler or platform for the fintech firms in Nigeria. 
The report outlined some of the feedback against fintech companies ranging from poor user experience, underwhelming value-added from using some of the financial products, low returns on savings, and limited access to investment opportunities. 
The report also showed that Nigerian fintech companies are primarily focused on payments and consumer lending,  having allotted an aggregate of 39% on payments to consumers, SMEs, and corporate FSP, and an additional 25% to consumer lending. The breakdown is depicted below. 
Source: McKinsey report, 2020.
On the driving factors behind the increasing choice of payment and consumer lending as an area of concentration by fintech companies, a part of the report read thus; 
"The factors driving growth in each of these segments vary. Payment-focused solutions have surged over the past two years, spurred in part, by the central bank's financial inclusion drive and favorable regulatory policies, including revised Know Your Customer (KYC) requirements for lower-tier accounts and incentives, to accelerate development of agent networks across the country. Paga, OPay, Cellulant, and Interswitch's QuickTeller compete with mobile banking applications and bank unstructured supplementary service data (USSD) channels to send and receive transactions and bill payments. 
"Fintech activity in lending is picking up, thanks to the fact that fintechs are able to leverage payment data to determine lending risk more easily, and utilize smartphones as a distribution channel. For example, fintech startups such as Carbon and Renmoney have successfully leveraged alternative credit-scoring algorithms, to provide instant, unsecured, short-term loans to individuals. A few fintechs, such as Migo, have also stepped up to offer unsecured working-capital loans to SMEs with minimal documentation. Banking fintech solutions have been fast followers here, with leading banks launching digital lending platforms like Quick Credit by GTBank and Quickbucks by Access Bank." 
In general, access, convenience, and trust have all played key roles in the increasing use of fintech products. For example, in the last six months, 54% of consumers have reported increased usage of their fintech products 
Why this matters
In line with the National Financial Inclusion goals of 2020, and owing to the fact that despite the remarkable progress recorded by traditional banking institutions, the vast majority of consumers are underserved.  Hence, the issue of accessibility especially in remote areas, affordability, and user experience have been a front-burner issue. 
The aforementioned issues have created an opening that fintechs have been quick to take advantage of, providing enhanced propositions across the value chain, to address major points in affordable payments, quick loans, and flexible savings and investments among others. 
Conclusion
Fintech accounted for only 1.25% of retail banking revenues in 2019, signaling a room for development. Despite recording a growth of fintech investments in Nigeria to the tune of approximately $460 million in 2019, majority of these investments were from external investors. This was only a small fraction (1.27%) of the $36 billion invested in fintech globally. 
The report opined that full optimization of fintech companies in Nigeria can stimulate economic activity, by creating a multiplier effect, and can drive progress towards development goals. Economic impact will primarily come from expanding revenue pools and attracting foreign direct investment to the country. The sector can unlock a plethora of economic benefits by driving increased fintech productivity, capital, and labour hours through digitization of financial services.  
PenCom recovers N17.51billion from defaulting employers, imposes penalties
N17.51 billion was recovered by PenCom from employers who refused to remit pensions from workers'salaries
The National Pension Commission has recovered N17.51 billion from employers that refused to remit deducted monthly pensions from their workers' salaries to their Retirement Savings Accounts with the respective Pension Fund Administrators.
This was disclosed by the Commission in its 2020 second quarter report which was released on Friday.
Out of the N17.51 billion, the principal contribution was N8.89 billion, while the penalty imposed on the employers was N8.63 billion.
The report read, "Following the issuance of demand notices to some defaulting employers whose outstanding pension contribution liabilities had been established by the recovery agents, 16 of the affected employers remitted the sum of N261.33 million representing principal contribution of N152.79million and penalty of N108.54million during the quarter. This brought the total recoveries made from inception as at June 30, 2020 to N17.51billion."
According to the report, one batch of NSITF lump sum payment application totalling N225,442.72 was however received on behalf of five NSITF members during the quarter.
It said the application was processed and five members' contributions were transferred to their bank accounts.
Consequently, it added, the cumulative sum of N2.94billion had been paid into the bank accounts of 36,551 NSITF contributors as lump sum/one off payment from inception to June 30.
For the quarter ended June 30, the commission said it processed monthly pension payments totalling N62.25million in respect of 3,629 NSITF pensioners.
As of June 30, it said the total pension payment to NSITF pensioners amounted to N4.73billion.
The commission added that it reviewed the request for the payment of attributable income to eligible NSITF members and granted a "no objection" for payment of N2.92billion to 165,954 eligible NSITF members whose NSITF contributions were refunded to their RSAs or bank accounts as of December 2018.
COVID-19 Update in Nigeria
On the 26th of September 2020, 136 new confirmed cases and 3 deaths were recorded in Nigeria
The spread of novel Corona Virus Disease (COVID-19) in Nigeria continues to record increases as the latest statistics provided by the Nigeria Centre for Disease Control reveal Nigeria now has 58,198 confirmed cases.
On the 26th of September 2020, 136 new confirmed cases and 3 deaths were recorded in Nigeria, having carried out a total daily test of 7,968 samples across the country.
To date, 58,198 cases have been confirmed, 49,722 cases have been discharged and 1,106 deaths have been recorded in 36 states and the Federal Capital Territory. A total of 502,545  tests have been carried out as of September 26th, 2020 compared to 494,577 tests a day earlier.
COVID-19 Case Updates- 26th September 2020,
Total Number of Cases – 58,198
Total Number Discharged – 49,722
Total Deaths – 1,106
Total Tests Carried out – 502,545
According to the NCDC, the 136 new cases were reported from 16 states- Lagos (41), Ogun (27), Rivers (19), Abia (10), Oyo (6), Plateau (6), Bauchi (5), Ondo (5), Ekiti (4), Kaduna (4), Edo (3), Ebonyi (2), Bayelsa (1), Delta (1), Osun (1), Yobe (1).
Meanwhile, the latest numbers bring Lagos state total confirmed cases to 19,215, followed by Abuja (5,644), Plateau (3,379), Oyo (3,254), Edo (2,623), Kaduna (2,393), Rivers (2,324), Delta (1,802), Ogun (1,823), Kano (1,737), Ondo (1,625), Enugu (1,289), Ebonyi (1,040), Kwara (1,028), Abia (891), Gombe (864). Katsina (848), Osun (827),  Borno (741), and Bauchi (697).
Imo State has recorded 566 cases, Benue (481), Nasarawa (449), Bayelsa (398),  Jigawa (325), Ekiti (321), Akwa Ibom (288), Niger (259), Adamawa (237), Anambra (234), Sokoto (162), Taraba (95), Kebbi (93), Cross River (87), Zamfara (78), Yobe (76), while Kogi state has recorded 5 cases only.
READ ALSO: COVID-19: Western diplomats warn of disease explosion, poor handling by government
Lock Down and Curfew
In a move to combat the spread of the pandemic disease, President Muhammadu Buhari directed the cessation of all movements in Lagos and the FCT for an initial period of 14 days, which took effect from 11 pm on Monday, 30th March 2020.
The movement restriction, which was extended by another two-weeks period, has been partially put on hold with some businesses commencing operations from May 4. On April 27th, 2020, Nigeria's President, Muhammadu Buhari declared an overnight curfew from 8 pm to 6 am across the country, as part of new measures to contain the spread of the COVID-19. This comes along with the phased and gradual easing of lockdown measures in FCT, Lagos, and Ogun States, which took effect from Saturday, 2nd May 2020, at 9 am.
On Monday, 29th June 2020 the federal government extended the second phase of the eased lockdown by 4 weeks and approved interstate movement outside curfew hours with effect from July 1, 2020. Also, on Monday 27th July 2020, the federal government extended the second phase of eased lockdown by an additional one week.
On Thursday, 6th August 2020 the federal government through the secretary to the Government of the Federation (SGF) and Chairman of the Presidential Task Force (PTF) on COVID-19 announced the extension of the second phase of eased lockdown by another four (4) weeks.
READ ALSO: Bill Gates says Trump's WHO funding suspension is dangerous