BUA Group's Chairman reveals why Nigeria is stalling AfCFTA one year after
It has already been a year since 49 African countries signed the business treaty to create a single market in the continent. But Nigeria is yet to do same.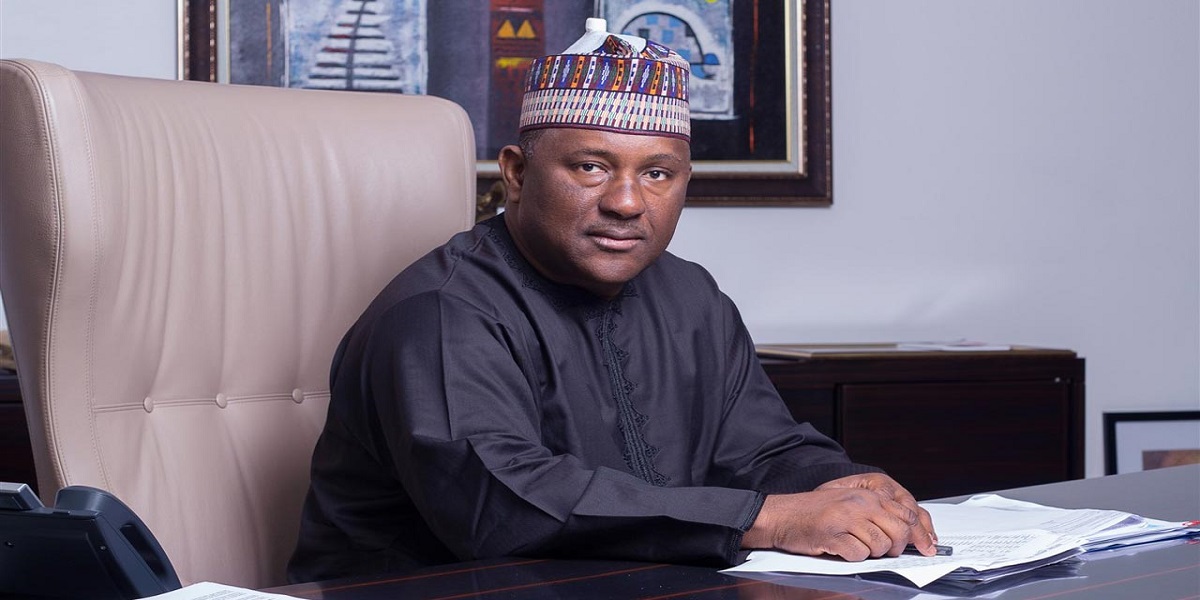 The Chairman of BUA Group, Abdulsamad Rabiu, has disclosed the possible reason Nigeria is stalling to sign the African Continental Free Trade Agreement (AfCFTA). It has already been a year since 49 African countries signed the business treaty to create a single market in the continent.
While Rabiu believes immense opportunities await Nigeria if the Government agrees to the trade agreement, he told CNBC Africa that there are various factors that need to be considered and resolved before such agreement is signed.
Purpose of the AfCFTA
In 2012, the Heads of State and Government of the African Union adopted a decision to establish a Continental Free Trade Area (CFTA) during its 18th Ordinary Session in Addis Ababa, Ethiopia.
The AfCFTA was created to ease the movement of goods and services between African countries. Fifty-four African countries were expected to sign the treaty in order to form a population of more than one billion people and a combined gross domestic product of more than US $3.4 trillion.
Reason Nigeria is delaying
Although Nigeria is not the only country that has refused to sign the trade treaty, with other countries having their separate reasons, Rabiu said experience from previous treaties is discouraging Nigeria from embarking on what could be another futile trade-relationship.
He said Nigeria's membership in the trade group — Ecowas Trade Labourisation Scheme (ETLS) — has not benefited some businesses in Nigeria. This is because other countries such as Benin Republic and Burkina Faso who are members of ETLS, do not allow importation of some goods from Nigeria into their countries.
Note that the Ecowas Trade Labourisation Scheme (ETLS) is similar to the CFTA, but smaller in nature.
"One of the things that I think is important and needs to be addressed is the issue of dumping. Nigeria is a very important and big country, we are over 200 million people, we are highly dependent on import.

"If we leave our borders wide open, the concern is that a lot of these countries that are bordering with Nigeria, some of which we know are quite smaller than Nigeria, they will be in a position, for example, to be importing a lot of goods from other countries like China and be dumping in Nigeria in disguise of CFTA so that is one area.

"The second area is I believe the experience that we've had in being part of ETLS (Ecowas Trade Labourisation Scheme) has been in effect for quite some time.

"It is a treaty similar to CFTA but on a much smaller scale because it is just within the West African region. It is an economic block region and which has been signed a long time ago. That arrangement is not being respected per say, let me be open and honest about it.

"If you look at what is happening between Nigeria and the Benin Republic in terms of cross border trade, the fact that we are all members of ETLS, means that we should be able to move goods and services and people freely without tariffs, just similar with what is happening or what is being proposed as CFTA, but that is not happening at all.

"Cement manufacturers in Nigeria can not and are not allowed to sell cement in Benin Republic, even though Nigeria and Benin Republic are both members of ETLS.

"Another example is Burkina Faso, they are also a member of this arrangement, but they don't allow Nigerian companies to sell certain products or goods, like clinker. We are producing clinker in Sokoto which is about a thousand or so kilometres from Gwadagudu, the capital of Burkina Faso.

"And we can not sell either cement or clinker to Burkina Faso, yet they import clinker from China, Turkey, from other parts of the world. And because of Burkina Faso is a landlocked country, they have to take it all the way from Togo, they now have to take it by road to Gwadagudu, yet, we are just the same distance from Lome to Gwadagudu, but we are not allowed.

"Because cement will be much cheaper or clinker will be much cheaper about 30 per cent."
Why Nigerian businesses are not allowed to export these countries
Rabiu said the reason Benin Republic and Burkina Faso banned Nigerian manufacturers from trading despite the ETLS treaty is unknown. According to him, if these member nations can restrict trade relations between Nigeria their countries, then a bigger treaty like the CFTA would hold no weight.
"This is what I don't know, and this is what we are trying to find out. Just to buttress the reason why Nigeria might be deterring; this is my opinion. So it's like, from the experience we are having, if this treaty which is smaller than what we are talking about, if this is not working, how are we sure that a bigger arrangement is going to work.

"But again, these are issues I believe if are discussed, maybe they will be resolved. So, I think there's need for engagement between the private sector and the government, and I'm talking about the African Government, so that most of these issues will be addressed."
But Rabiu sees opportunities in AfCFTA
Despite the stalling of Nigerian Government and the issues surrounding the treaty, Rabiu said the opportunities in the AfCFTA is enormous for the private sector. He said the trade agreement will strengthen the continent and create a ripple effect on global trade.
"I can not speak on behalf of the government of Nigeria. but this is something that is being handled by the government.

"But as far as the private sector is concerned, I believe this is an important agreement. This is from the private sector's perspective. It is important because if this is achieved, it will strengthen the continent, vis a vis, the rest of the world.

"It is important because there are a lot of benefits, not only for Nigeria but for the whole continent, because it will support what we are trying to do; that is achieving the post-2015 African Development agenda as well as the 2063 agenda.

"And the benefit are there. From Agriculture to food production to mining to manufacturing, to financial services, and IT, and so many others."
He concluded that the business opportunities are more than is being seen and that's why 320 embassies have opened their doors in Africa because the continent is the last frontier.
COVID-19 now a national security threat, as 2020 fiscal deficit exceeds FRA Standards
Reports from the Addendum to the 2020-2022 MTEF/FSP reveal that the revised fiscal deficit is estimated at N4.58 trillion from N1.85 trillion
Given the vulnerability of Nigeria to the current global economic disruption, a series of key adjustments have been made to the 2020 fiscal framework. One of such is the fiscal deficit and deficit financing strategy following revisions to projected revenue and planned expenditure.
Reports from the Addendum to the 2020-2022 Medium Term Expenditure Framework and Fiscal Strategy Paper (MTEF/FSP), reveal that the revised fiscal deficit is estimated at N4.58 trillion from N1.85 trillion in the 2020 Budget Framework passed by NASS.
This level of deficit is 3.29% of GDP and this is above the threshold of 3% of GDP as stipulated in the Fiscal Responsibility Act (FRA), 2007. Section 12 of the Fiscal Responsibility Act (FRA), 2007 (as amended), stipulates that:
(i) "the estimates of aggregate expenditure and the aggregate amount appropriated by the National Assembly for each financial year shall not be more than the estimated aggregate revenue plus a deficit, not exceeding three% of the estimated Gross Domestic Product or any sustainable percentage as may be determined by the National Assembly for each financial year"; and,
(ii) "aggregate expenditure for the financial year may exceed the ceiling imposed by the provisions of (i) above, if in the opinion of the President there is a clear and present threat to national security or sovereignty of the Federal Republic of Nigeria."
(READ MORE: FG discloses how it will finance N5.36 trillion budget deficit)
According to the report, when the revenues and expenditures of the 10 GOEs as well as expenditures financed from project-tied loans are captured in the FGN's budget, the aggregate fiscal deficit for 2020 will be N4.95 trillion, which is 3.55% of GDP."
 "We believe that the COVID-19 crisis poses a threat to national security within the contemplation of the FRA 2007, and therefore the President can legitimately approve a deficit in excess of 3% of GDP." 
The deficit will primarily be financed by new borrowings estimated at N4.17 trillion – N1.98 trillion from external (multilateral) concessional sources like the IMF, World Bank, & African Development Bank, and new domestic debts of about N593.89 billion. N126.04 billion will also be derived from Privatization proceeds, N263.63 billion from the Federal Government's Special Accounts to fund covid-19 expenditures, and N387.30 billion will be drawn down on multilateral/bilateral loans obtained for specific development projects.
Here is what Akinwunmi Adesina said about allegations against him
Akinwumi Adesina has denied allegations made against him by a group of whistleblowers describing them as frivolous and not based on solid facts. 
The President of the African Development Bank (AfDB), Akinwumi Adesina has denied allegations made against him by a group of whistleblowers describing them as frivolous and not based on objective and solid facts.
This was contained in his response dated April 8, 2020, to the bank's ethics committee on the allegations against him.
Nairametrics had reported the probe of the activities of Adesina, some allegations from a group of whistleblowers. Here are his responses to some of the allegations.
On the appointment of Mrs. Chinelo Anohu-Amazu. Adesina explained that she was recruited through a globally advertised, open and competitive recruitment process that was carried out by a top-notch external recruitment firm, Russell Reynolds of the UK. He disclosed that she was one of two top candidates that were recommended to him for consideration by the panel and so the allegations of single-handedly appointing her is not true.
On the appointment and promotions of Martin Fregene, the AfDB boss pointed out that he is not his brother-in-law. He said Fregene was hired as a consultant by the Bank Vice President for Agriculture, Human and Social Development, Jennifer Blake, to support her in the development of the Bank's Feed Africa strategy. He admitted approving the recommended hire which was entirely within his power to do.
(READ MORE:AfDB's Akinwumi Adesina hits back, denies allegations against him)
On the mismanagement of the TAAT programme, he said that he did not violate the Code of Conduct. In his words, ''Although some staff made some mistakes in the procurement process, this is being investigated by the Bank and no findings have been made yet. There was no impropriety. The president does not get involved in contractual issues in the Bank, except in cases involving matters that may affect the image, reputation, and interests of the Bank''.
On the appointment and promotion of Mrs Maria Mulundi. Adesina said that she worked with him prior to joining the Bank. Going further he said, ''She was part of my transition management team as I prepared to take office at the bank following my election as President, and she very ably led all engagements with the Bank with my transition team. All Presidents of the Bank are allowed to bring in and appoint their own Chief of Staff and advisers, to help them to implement their mandate''.
On the contracting and appointment of Victor Oladokun, Adesina pointed out that they went to the university together and have been very close friends since then. He said that there is nothing in the Bank rules that says that being a friend of anyone in the Bank who gets recruited at the bank is against Bank rules.
On the allegation that a Nigerian, Mr Ezinwa was found guilty of sexually harassing a colleague during his probation period; and despite his misconduct, I requested that his contract be confirmed, thus forcing the HR Director, Mrs Frauke Harnischfeger to resign is false. He said,
''The truth is that I do not know Mr. Ezinwa and have never met him in the Bank. The President does not get involved in any staff appraisals except for Vice Presidents and direct reports. The then HR Director, Mr. David Ssegawa, evaluated the staff and there was nothing about sexual harassment. Mrs Frauke Harnischfeger was not the HR Director in 2018. The HR Director in 2018 was Mr David Ssegawa, who evaluated the staff and recommended the staff, as per the standard procedures of the Bank, to the President. Ms Harnischfeger joined the Bank in 2019, one year after a confirmation recommendation made by the predecessor HR Director''. 
(READ MORE: AfDB partners DFID to unveil $80m infrastructure financing for Africa)
On the allegation of preferential treatment for Nigeria and Nigerians, the AfDB President said that he did not introduce an organizational chart with a Nigeria Country Directorate. He said that decision was taken by the Board of Directors under the leadership of his predecessor, Donald Kaberuka.
Adesina said that the allegation on settlements for staff separations and that somehow the former Chief Economist, Mr. Celestine Monga, departed the Bank with improper payments is false. He disclosed that the Chief Economist was not dismissed while pointing out that contract non-renewal is not the dismissal of staff.
On the allegation of awards received by the President and costs borne by the Bank, Adesina said that although they were individual prizes, they brought great credit and prestige to the AfDB. He said that he brought further credit to himself and the Bank by donating these two cash awards for the establishment of the World Hunger Fighters Foundation and the Borlaug Adesina Fellows Fellowship for young African Agribusiness Innovators. He also disclosed that the expenses of the World Food Prize event, including musical entertainment (musical groups from Nigeria and the Glee Club from Purdue University (my alma mater) were defrayed by the World Food Prize Foundation.
On the resignation of Mr David Ssegawa, the HR Director, Adesina denied that he allowed him to resign when there was an investigation against him. He said there was absolutely no investigation of David Ssegawa when he resigned, nor was one contemplated.
On the allegation of political lobbying and bribing of Heads of State to support his re-election, Adesina pointed out that the allegation essentially impugns the integrity, leadership and honesty of 16 African presidents and ECOWAS. He described the allegation as fanciful and baseless.
Nigerians will now pay N50 stamp duty on electronic receipts – FIRS
"Any electronic receipt for, or electronic transfer of, money deposited with any bank or with any banker in any type of account of an amount from N10,000 upwards shall attract a singular or one-off duty of the sum of N50." –FIRS
Nigerians will now pay stamp duties on all forms of electronic notifications acknowledging receipts of funds.
This includes SMS and messages on any electronic platform such as emails and Whatsapp messages.
This is according to a circular that was signed by FIRS' Executive Chairman, Muhammad Nami, as seen on the tax agency's website. Part of the circular said:
"Any electronic receipt for, or electronic transfer of, money deposited with any bank or with any banker in any type of account of an amount from N10,000 upwards shall attract a singular or one-off duty of the sum of N50.
"Stamp duty upon receipt (written, printed or in electronic form) for transactions between corporate bodies or between a corporate body and an individual, group or body of individuals, which amounts to N10,000 and above, shall be denoted by payment of N50 per receipt to the service."
The FIRS circular also stated that stamp duties will be paid on "POS receipts, fiscalised device receipts, Automated Teller Machine (ATM) print-outs."
(READ MORE:Nigerians react as FIRS Chairman asks companies to pay tax before due date)
The circular went further to categorically state that all receipts, either printed or electronically generated, or any form of electronic acknowledgement of money transactions, will attract the stamp duty of N50.
The agency also clarified that it is the only body authorised to collect such duties because "the Federal Inland Revenue Service is the only competent authority to impose, charge, and collect duties upon instruments specified in the schedule to this act if such instrument relates to matters executed between a company and an individual, group or body of individuals."
The instruments subject to charge, as listed in the circular, include; fixed duty instruments such as Power of Attorney, Certificate of Attorney, Proxy forms, Appointment of receivers, Memorandum of Understanding, Joint Venture Agreements, Guarantors form, Ordinary agreements and Receipts; and Ad-valorem instruments such as Tenancy or lease agreements, legal mortgage or debentures, Sales agreements and Deed of assignments.