BUA Group's Chairman reveals why Nigeria is stalling AfCFTA one year after
It has already been a year since 49 African countries signed the business treaty to create a single market in the continent. But Nigeria is yet to do same.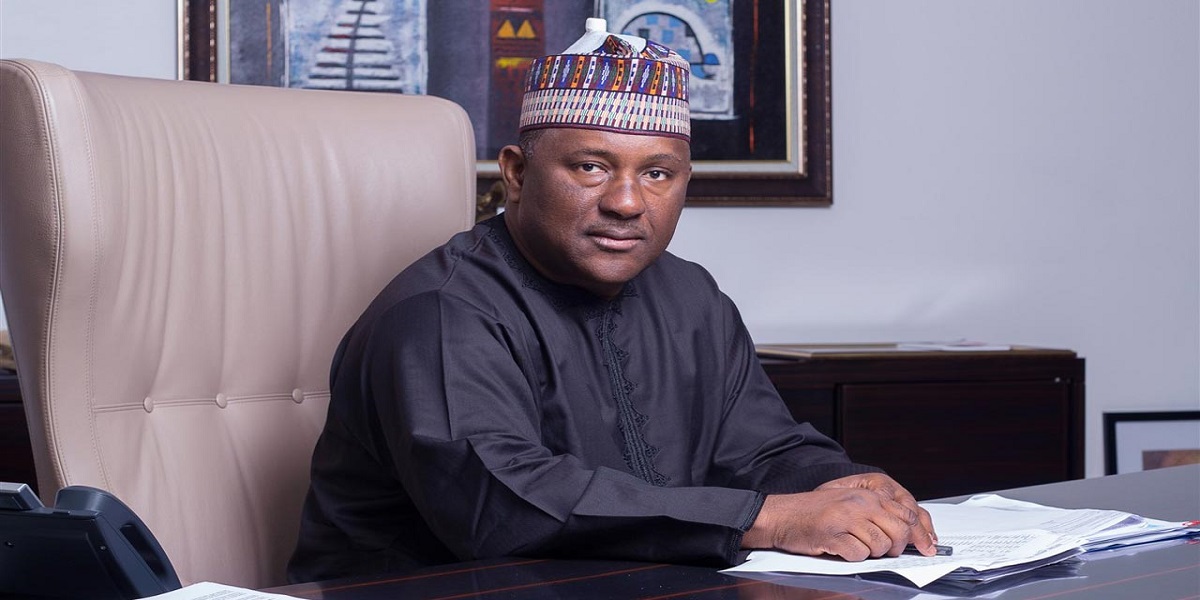 The Chairman of BUA Group, Abdulsamad Rabiu, has disclosed the possible reason Nigeria is stalling to sign the African Continental Free Trade Agreement (AfCFTA). It has already been a year since 49 African countries signed the business treaty to create a single market in the continent.
While Rabiu believes immense opportunities await Nigeria if the Government agrees to the trade agreement, he told CNBC Africa that there are various factors that need to be considered and resolved before such agreement is signed.
Purpose of the AfCFTA
In 2012, the Heads of State and Government of the African Union adopted a decision to establish a Continental Free Trade Area (CFTA) during its 18th Ordinary Session in Addis Ababa, Ethiopia.
The AfCFTA was created to ease the movement of goods and services between African countries. Fifty-four African countries were expected to sign the treaty in order to form a population of more than one billion people and a combined gross domestic product of more than US $3.4 trillion.
Reason Nigeria is delaying
Although Nigeria is not the only country that has refused to sign the trade treaty, with other countries having their separate reasons, Rabiu said experience from previous treaties is discouraging Nigeria from embarking on what could be another futile trade-relationship.
He said Nigeria's membership in the trade group — Ecowas Trade Labourisation Scheme (ETLS) — has not benefited some businesses in Nigeria. This is because other countries such as Benin Republic and Burkina Faso who are members of ETLS, do not allow importation of some goods from Nigeria into their countries.
Note that the Ecowas Trade Labourisation Scheme (ETLS) is similar to the CFTA, but smaller in nature.
"One of the things that I think is important and needs to be addressed is the issue of dumping. Nigeria is a very important and big country, we are over 200 million people, we are highly dependent on import.

"If we leave our borders wide open, the concern is that a lot of these countries that are bordering with Nigeria, some of which we know are quite smaller than Nigeria, they will be in a position, for example, to be importing a lot of goods from other countries like China and be dumping in Nigeria in disguise of CFTA so that is one area.

"The second area is I believe the experience that we've had in being part of ETLS (Ecowas Trade Labourisation Scheme) has been in effect for quite some time.

"It is a treaty similar to CFTA but on a much smaller scale because it is just within the West African region. It is an economic block region and which has been signed a long time ago. That arrangement is not being respected per say, let me be open and honest about it.

"If you look at what is happening between Nigeria and the Benin Republic in terms of cross border trade, the fact that we are all members of ETLS, means that we should be able to move goods and services and people freely without tariffs, just similar with what is happening or what is being proposed as CFTA, but that is not happening at all.

"Cement manufacturers in Nigeria can not and are not allowed to sell cement in Benin Republic, even though Nigeria and Benin Republic are both members of ETLS.

"Another example is Burkina Faso, they are also a member of this arrangement, but they don't allow Nigerian companies to sell certain products or goods, like clinker. We are producing clinker in Sokoto which is about a thousand or so kilometres from Gwadagudu, the capital of Burkina Faso.

"And we can not sell either cement or clinker to Burkina Faso, yet they import clinker from China, Turkey, from other parts of the world. And because of Burkina Faso is a landlocked country, they have to take it all the way from Togo, they now have to take it by road to Gwadagudu, yet, we are just the same distance from Lome to Gwadagudu, but we are not allowed.

"Because cement will be much cheaper or clinker will be much cheaper about 30 per cent."
Why Nigerian businesses are not allowed to export these countries
Rabiu said the reason Benin Republic and Burkina Faso banned Nigerian manufacturers from trading despite the ETLS treaty is unknown. According to him, if these member nations can restrict trade relations between Nigeria their countries, then a bigger treaty like the CFTA would hold no weight.
"This is what I don't know, and this is what we are trying to find out. Just to buttress the reason why Nigeria might be deterring; this is my opinion. So it's like, from the experience we are having, if this treaty which is smaller than what we are talking about, if this is not working, how are we sure that a bigger arrangement is going to work.

"But again, these are issues I believe if are discussed, maybe they will be resolved. So, I think there's need for engagement between the private sector and the government, and I'm talking about the African Government, so that most of these issues will be addressed."
But Rabiu sees opportunities in AfCFTA
Despite the stalling of Nigerian Government and the issues surrounding the treaty, Rabiu said the opportunities in the AfCFTA is enormous for the private sector. He said the trade agreement will strengthen the continent and create a ripple effect on global trade.
"I can not speak on behalf of the government of Nigeria. but this is something that is being handled by the government.

"But as far as the private sector is concerned, I believe this is an important agreement. This is from the private sector's perspective. It is important because if this is achieved, it will strengthen the continent, vis a vis, the rest of the world.

"It is important because there are a lot of benefits, not only for Nigeria but for the whole continent, because it will support what we are trying to do; that is achieving the post-2015 African Development agenda as well as the 2063 agenda.

"And the benefit are there. From Agriculture to food production to mining to manufacturing, to financial services, and IT, and so many others."
He concluded that the business opportunities are more than is being seen and that's why 320 embassies have opened their doors in Africa because the continent is the last frontier.
CBN to bar exporters with unrepatriated export proceeds from banking services
The CBN will from January 31, 2021 bar all exporters with unrepatriated export proceeds from accessing banking services.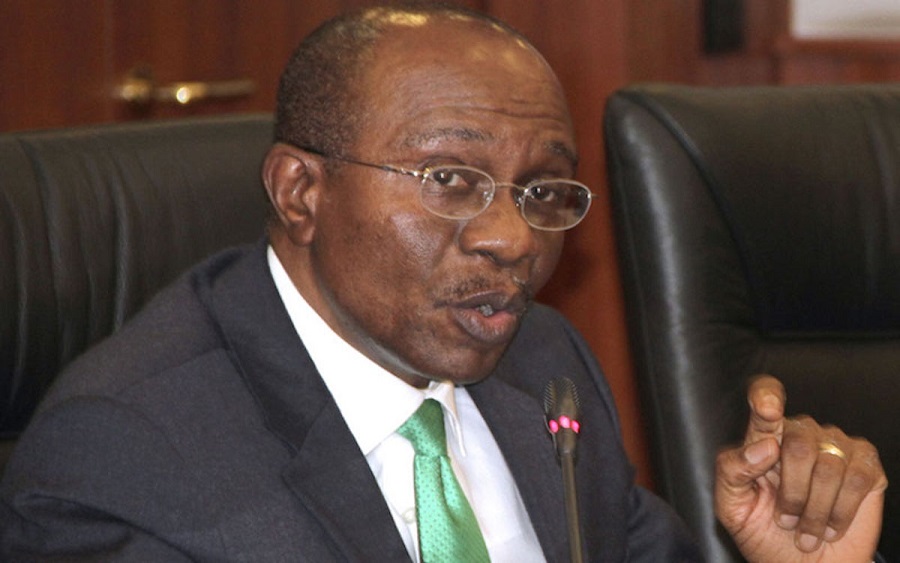 The Central Bank of Nigeria (CBN) has announced the prohibition of all Nigerian exporters who are yet to repatriate their export proceeds, from banking services effective from January 31, 2021.
The apex bank had in an earlier circular warned that failure to repatriate exports within 90 days for oil and gas and 180 days for non-oil exports constitute a breach of the extant regulation.
Analysts believe that the directive is part of a monetary control mechanism by policymaker to maintain relative stability in the exchange rate, especially after the pandemic created a wide disparity between the official exchange and the parallel market rates, eliminating incidences of over-invoicing, transfer pricing, double handling charges, etc.
In lieu of this, all concerned exporters are urged to comply with the directive before the specified date.
What you should know
According to Bloomberg sources, the new directive applies to exports up until June last year.
In a bid to ensure prudent use of foreign exchange resources, the Central Bank of Nigeria had earlier instructed authorised dealers and exporters to only open forms M for letters of credit, bills for collection and other forms of payment
Niger Insurance Plc gets shareholders nod to restructure business
Niger Insurance Plc has announced plans to restructure its insurance business into distinct but mutually dependent business entities.
Niger Insurance Plc has obtained shareholders' approval to restructure its insurance business into general, life and business insurance, with each segment to be structured as a separate legal entity.
This is part of the resolutions passed at the 50th Annual General Meeting of Niger Insurance Plc., held on 20th of January, 2021 at Peninsula Hotel in Lekki, Lagos.
The decision to restructure the company is in a bid to make it more efficient and profitable to stakeholders, especially as efforts are geared towards overturning a loss of about 1,1723.2% Year-on-Year, earlier made by the company in its last reported financial statement, Q2, 2020, as reported by Nairametrics.
Other key decisions reached at the 50th AGM include;
The re-appointment of Mr Ebi Enaholo and Mrs. Olufemi Owopetu as Directors of the company.
Acceptance of the presented financial statement for the year ended December 31, 2019 and the report of the audit committee, directors and auditors.
Directors were authorized to fix the remuneration of the auditors.
Directors were authorized to appoint external auditors to replace retiring auditors of the company.
The appointment of four individuals as members of the audit committee.
A decision to restructure the company's business capital was also reached.
In case you missed it: The shareholders of Niger Insurance Plc in the 49th Annual General Meeting approved the decision by the company's board to raise additional capital to the tune of N15 billion, in a bid to meet the revised recapitalization targets for general and life insurance companies.
What you should know: The House of Representatives had in December 2020 directed NAICOM to suspend the mandatory deadline for the first phase of 50%-60% of the minimum paid-up share capital for insurance and reinsurance firms.
Nigeria's Qua Iboe crude exports resume as ExxonMobil lifts force majeure
ExxonMobil has lifted a force majeure on Nigeria's Qua Iboe crude oil exports as production resumes.
ExxonMobil has lifted a force majeure on Nigeria's Qua Iboe crude oil export terminal, as crude exports resume for the first time in almost six weeks after a fire at the terminal halted operations.
This is according to a company spokesman yesterday, who confirmed the company had lifted force majeure on Qua Iboe crude loadings.
Qua Iboe production started to ramp up to normal levels of 200,000 b/d in the past week, according to sources, with the release of both the February and March loading programs.
The VLCC Dalia was also in the process of loading a 1-million-barrel stem at the Qua terminal since January 21, 2021, according to data intelligence firm Kpler. This will be the first export of Qua Iboe since December 15, 2020, after a fire hit the facility and injured two workers.
The company has been under pressure since the closure and prices have taken a hit as a result of the disruption. S&P Global Platts last assessed the grade at a discount to Dated Brent of 50 cents/b, down from a premium against the benchmark in December.
Bonny Light, a mainstay Nigerian crude which typically trades at roughly the same level as Qua Iboe, was last assessed 30 cents/b higher.
What they are saying
One trader said: "If you get a cargo of Qua now it could be 50 cents to a dollar below Bonny even – a January cargo is completely out of cycle and the reliability issues mean people won't touch it."
Another trader stated that: "[The return of Qua Iboe] is not what West African crude assessments (WAF) differentials needed."
What you should know
Qua Iboe is one of Nigeria's largest export grades, and is very popular among global refiners, with India, the US, Canada, Italy, Spain, Indonesia, and the Netherlands being key buyers.
Qua Iboe is light sweet crude, which has a gravity of 36 API and sulfur content of 0.13%. The crude, produced from fields 20-40 miles off the coast of southeast Nigeria, is brought to shore at the Qua Iboe terminal via a seabed pipeline system.
Indian demand has steadied following a buying spree late last year, and European demand has been hit by renewed coronavirus lockdowns in the region.
Prices for Nigerian crude have suffered in recent weeks, even with lower supply due to the outage.
February and March loading programs have been issued for Qua Iboe averaging 169,643 b/d and 153,226 b/d respectively.
Production of this key grade ranged between 180,000-220,000 b/d in 2020, according to S&P Global Platts estimates.