Are Initial Coin Offerings (ICOs) dead?
Initial Coin Offerings also called ICOs are a crowdfunding model popularised by blockchain startups to raise funds for their project.
As a brief primer, Initial Coin Offerings also called ICOs are a crowdfunding model popularised by blockchain startups to raise funds for their project. This model bypasses the regular venture capital (VC) route to raise funds from the public by selling crypto-tokens or coins which have some utility in their project.
There was huge enthusiasm for this funding mechanism in 2017, investors poured money into projects that had just a whitepaper which is a semi-technical document detailing the idea and intentions of the project. It was so rampant that it seemed to threaten the traditional venture capital raising model.
In 2018 the frenzy died down or so it seems because of a number of reasons; firstly the entire cryptocurrency market went into a tailspin shedding over 80% of its value from the beginning of the year and thus burning most investors who got into the market in 2017. Another reason is that a number of projects proved to be outright scams, bailing with investors money. Lastly a number of projects under-delivered on their grand promises.
Enter 2018 retail investors who got into one project or another after their cousin mentioned how they just made it big from some coin or the other were reeling from loses. People sold their houses to get in on the hype. The fundraising model seemed dead. However, from the numbers; it actually seemed like a much bigger year for ICOs than 2017. In 2017 875 projects raised $6 Billion while in 2018 1166 projects raised $7 Billion. Africa was duly represented even though to a little extent with Kora Network raising $12 Million to be the largest blockchain project out of Africa.
Something that is little mentioned is that the data is skewed by projects that raised a huge amount of funding because of their well-established business like Telegram or Kodak. Also, most ICOs that were successful in 2018 went through the private investor or institutional route also called Private sales as the guy on the street was not in a hurry to dish out his funds to any new project. So in actual fact based on the proposition of the crowdfunding model it was a very tough year, a year in which the crowd wasn't willing to play ball after dashed hopes and dreams of Lamborghinis were whisked away.
It would be difficult to predict what the future holds for the fundraising model. However, the United States SEC has been cracking down on some operators for selling unregistered securities in form of ICOs. The main theme in the blockchain space is a focus on 'Buidl' that is building out the use cases and the promises sold to everyone. We are yet to see how the market would access the performance of projects and whether this would spark enthusiasm for funding projects in 2019, we are sure, however, from the performance of 2018 that the crowdfunding model still lingers on.
---
This article is in partnership with Quidax. Quidax is a European based digital assets exchange with a focus on Africa. We provide a seamless platform for users to send, receive, buy and sell digital currencies including Bitcoin, Ethereum, Ripple, Litecoin, Bitcoin Cash, and Bitcoin Gold using their local currencies.
Whales move 100,000,000 USDT in less than 24 hours
Tether is ranked as the 3rd most valuable cryptocurrency by market cap.
Tether, the world's most valuable stable coin by market capitalization, has been gaining a lot of traction lately. The latest development is that Tether whales moved about 100 million USDT to unknown wallets in less than a day, as seen on Whale Alert, an advanced blockchain tracker, and analytics system.
Data from Conimarketcap shows that Tether is ranked as the 3rd most valuable cryptocurrency by market cap of $9.165 billion, with a daily volume of about $20 billion as at the time this report was drafted.
Quick fact: Tether is designed as a blockchain-based cryptocurrency whose digital coins in circulation are backed by the same value of traditional fiat currencies like the U.S dollar, Japanese Yen, or the Euro. It trades under the ticker symbol USDT.
READ ALSO: Fastest growing cryptocurrency, Compound (COMP) up over 143% in 24 hours
The "Tether Treasury's" USDT wallet has grown in recent times in becoming the top holder of the stablecoin, meaning that some crypto traders, investors may have managed to successfully withdraw their stakes from circulation. The removal of about 29% of the total volume of Tether in circulation has recently coincided with a huge depletion in the amount of Tether held in 2 USDT wallets separately owned by Huobi and Binance.
Recall about a month ago, Nairametrics, outlined a report talking about the organic growth of Tether's market capitalization as one of the major reasons for the gain Bitcoin (BTC) is presently having in the mid-term. "Interest in digital links to the dollar represents the need to handle and store value in the world's reserve currency without an intermediary."
READ ALSO: 13,000 BTC wallets are now worth more than $1,000,000
Tether expected to surpass Ethereum, based on strength of the U.S dollar
$30 billion worth of BTCs disappears forever 
Data from Coinmarketcap shows that BTC is presently trading around the $9300 support levels.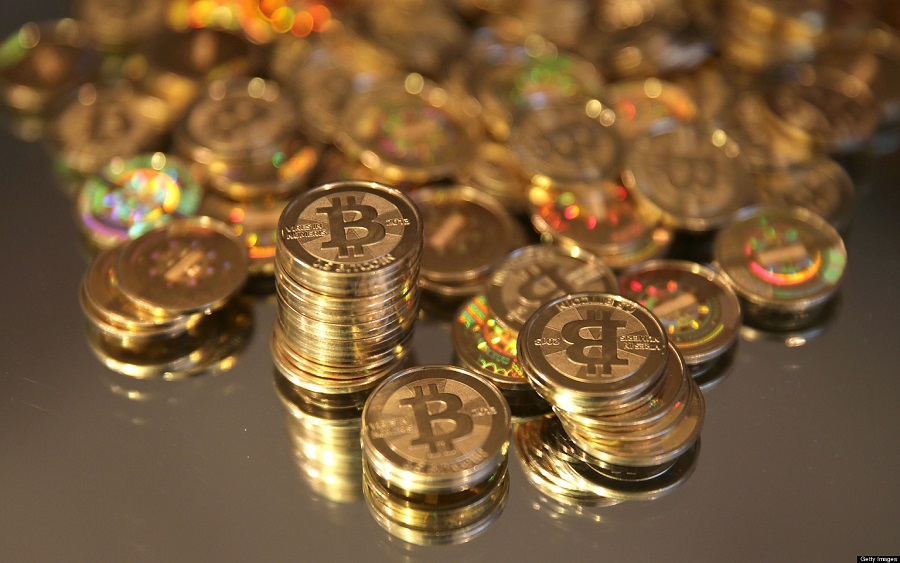 When access to a BTC wallet disappears, the BTC is lost forever. Data retrieved from Coincover, a British crypto analytic firm, showed that about 4 million BTCs are (worth some $30 billion at current prices) lost as a result of BTCs owners dying, and their next of kin not having access to such BTC wallet  
As BTCs and cryptos become more prominent in human daily activities, the volume of BTC being lost forever is more likely to surge  
READ ALSO: 83% of BTCs addresses are smiling to the Bank 
"As bitcoin becomes more popular and its value continues to increase, considering how to manage it as part of an estate planning exercise is becoming increasingly difficult," said David Janczewski, Coincover's co-founder and chief executive, adding that, with bitcoin, "there's no bank manager to ask, and no one can break in for you." 
Explore useful research data from Nairametrics on Nairalytics
What you need to know: Only 21 million BTCs are ever going to be produced in total, and presently, there are about 18.5 million BTCs in circulation. This shows a differential of about 2.5 million BTCs that are left to be produced. 
Meanwhile, data from Coinmarketcap shows that BTC is presently trading around the $9300 support levels, with a market capitalization of over $170 million dollars and the flagship cryptocurrency having a trading volume at around $13.8 billion, 
READ ALSO: There are now 13,173 BTC millionaires around the world
BTC transformed digital money by decentralizing this accounting process. Instead of a central figure that is responsible for making sure that their users' transactions were always adding up, BTC works by sharing the account balances and transactions of every user across the globe in a pseudonymous form. 
Crypto-Scammers stole $24 million worth of BTCs in 2020  
A crypto scammer made away with over $1.5 million within the period of 6 months.
Crypto Scammers gained about $24 million worth of BTC in the first six months of 2020, according to reports from watchdog Whale Alert.   
As the COVID-19 pandemic kept a lot of individuals more active online, scammers have pulled dozens of different types of scams such as fake ICO's, BTC recovery, fake exchanges, giveaways, video scams, fake tumblers, Ponzi schemes, malware and many more.   
Some of the most successful scams include a crypto fraudster making more than $130,000 in 24 hours with just a single web page, a BTC address, and decent amount publicity on YouTube.    
Explore useful research data from Nairametrics on Nairalytics
Another crypto scammer made away with over $1.5 million within the period of 6 months promoting a fake crypto exchange with a poorly designed website riddled with typo errors.   
The scammer deceives their intended victims by offering one or all of the following that includes no taxes, high profits, little effort, and no risk, it's thus projected by Whale alert that these fraudsters could gain about $50 million dollars before the end of 2020  
Recall that a few months ago Nairametrics had earlier reported how thousands of Bitcoin investors have, over time, been defrauded of their hard-earned money around the world. The crypto fraudsters use both old and new tactics to defraud their targets in schemes based on BTC exchanged through online ledgers known as the blockchain. 
READ ALSO: How to protect your bank accounts from hackers and fraudsters
However, you should remember that the use of cold wallets or a proprietary smartphone is recommended. These are specifically designed tools to keep your bitcoin from falling into the hands of hackers on the internet. 
READ ALSO: BTC whale moves 19,630 BTC valued at $185,000,000
Next time you are thinking of investing your funds in a BTC fund or firm, consider the promised returns versus the performance of the cryptocurrency market.